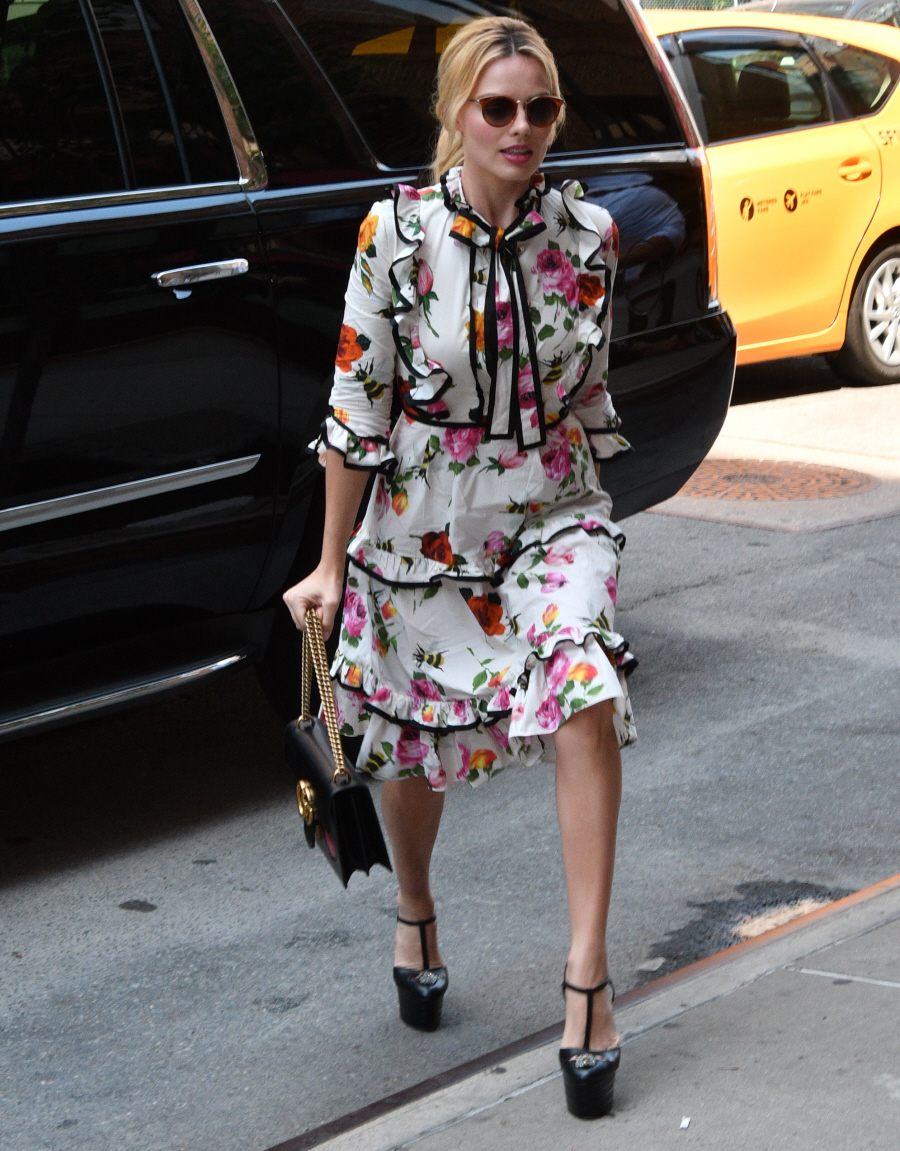 Doesn't Margot Robbie look like Vintage Sienna Miller in these photos? Crazy, right? She doesn't look like Sienna now, but in those sunglasses, she's definitely giving me Sienna-circa-2006 vibes. These photos of Margot are from late last week, when she was in New York doing some promotion for Suicide Squad, which will likely be her major breakout role. Her dress in these photos is Gucci – I hate it. The floral looks like cheeseball wallpaper from the 1960s and the ruffles (with piping!!!) are just bad. But I think the worst part might be those stacked heels. How does she even walk in those?
On Friday, Margot appeared on the Tonight Show with Jimmy Fallon. She ended up telling a story about doing underwater scenes for Suicide Squad. Her story seemed… strange. To me. Margot insists that to prepare for filming a fight sequence underwater, she learned how to hold her breath for five minutes. Do you believe her?
She told Fallon:
"I worked with this amazing free-diver, and he came in and I did four sessions with him. His name's Kirk. It's all about lowering your metabolic rate…You kinda, like, meditate underwater. It's what free-divers do, but it's amazing… I got to five minutes and I was like, 'You know what? This is above and beyond what I thought I'd get to. I'm good, I'm good with five.'"
This sent me down an internet rabbit hole of breath-holding information. Like, I believe that professional swimmers and professional yogis could easily spend years training themselves to hold their breath for four or five minutes, and even longer than that. I understand the concept of meditating to change your body's needs and all of that. I guess my problem is that a healthy young woman would only need a few sessions with a free diver and BAM, she can hold her breath for five minutes? Does that sound reasonable?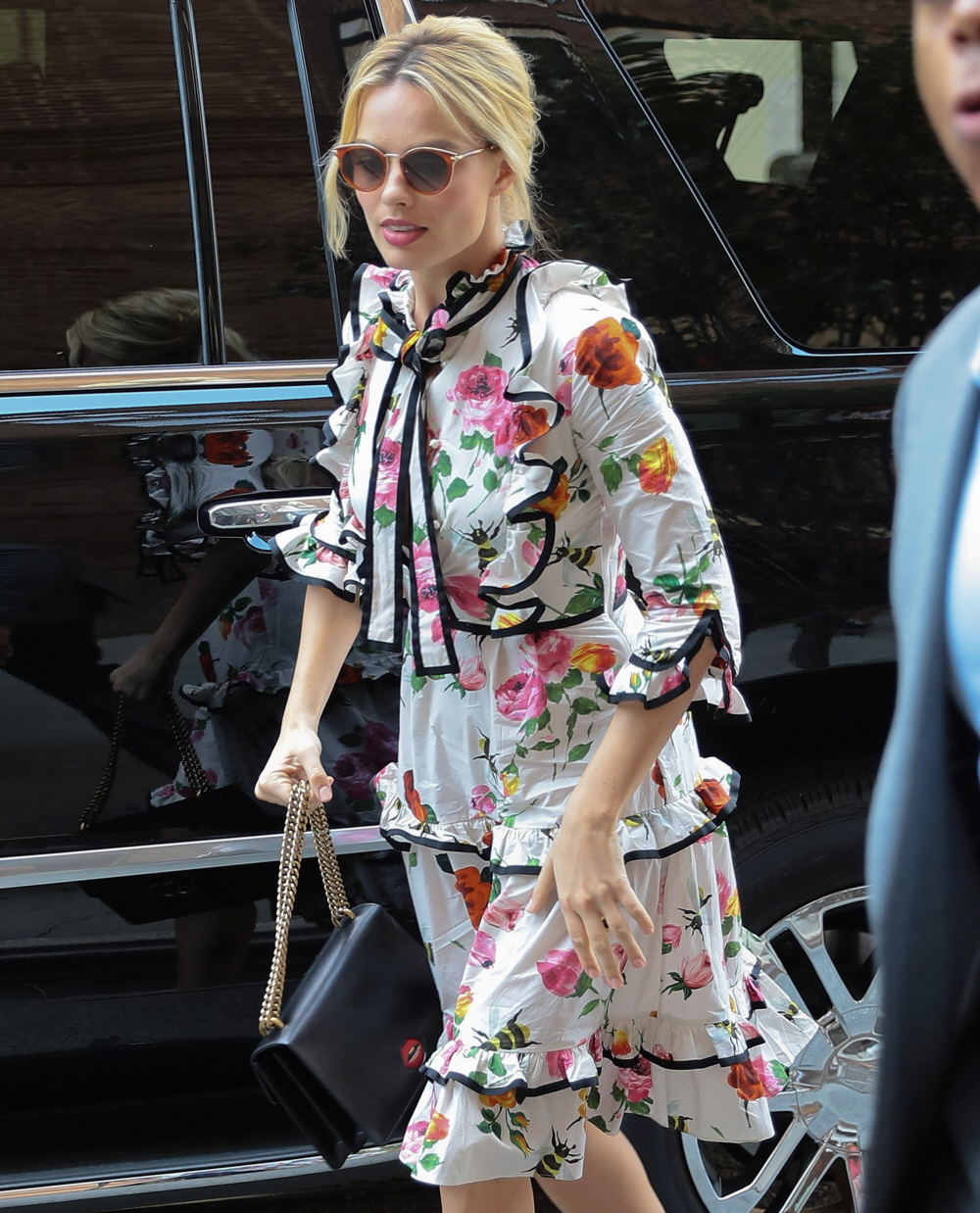 Photos courtesy of WENN, Fame/Flynet.