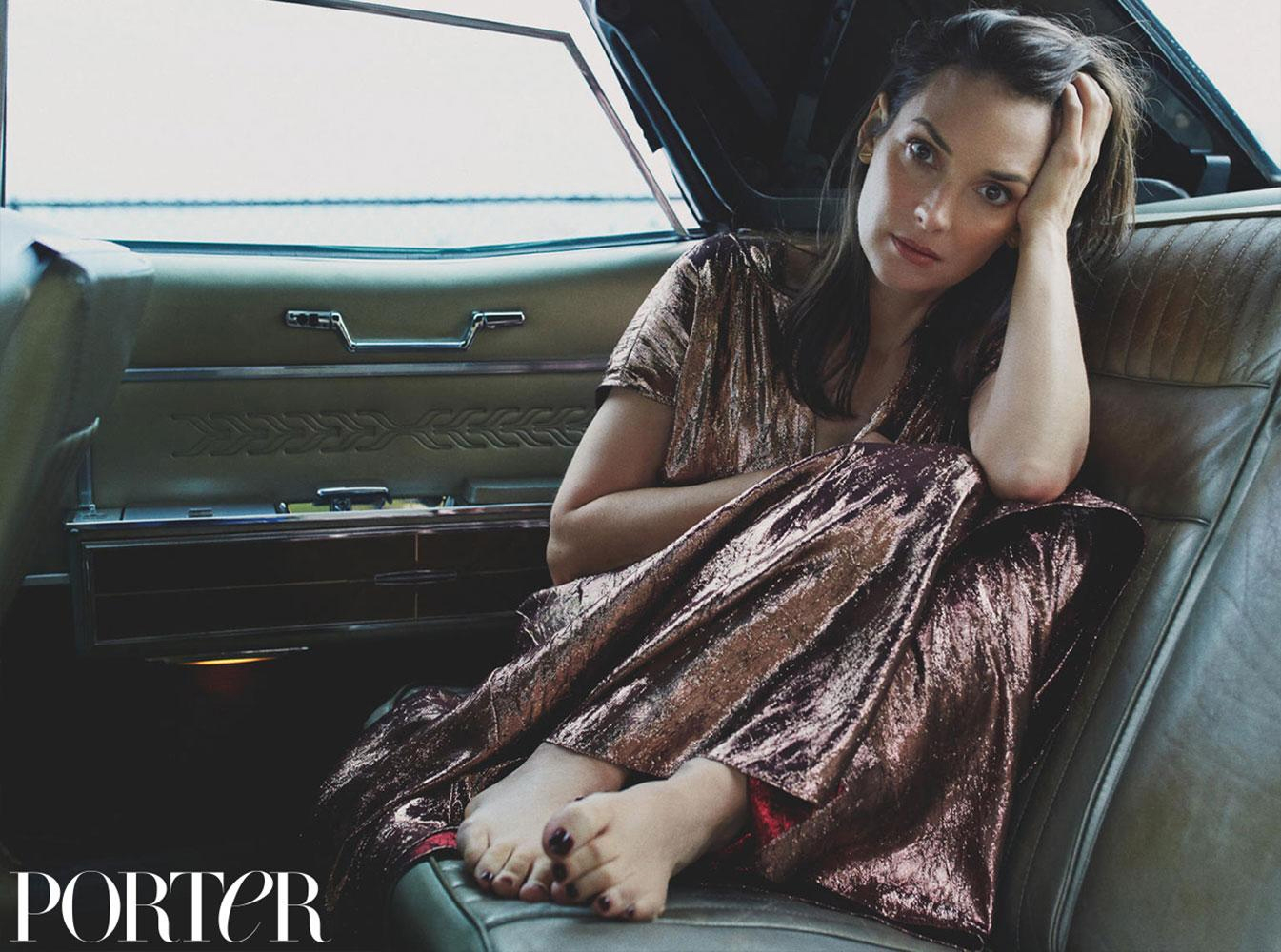 Winona Ryder is back on top these days because she's got a good part in a Netflix series called Stranger Things. Suddenly, everybody is talking about Stranger Things. It's the new water-cooler series. It's set in the 1980s, it has major sci-fi/horror/fantasy elements, and people are obsessed. I still haven't watched it (but I will, eventually). Anyway, Winona has a feature in the latest issue of Porter Magazine where she discusses crying on camera (she won't use any actor tricks), her break from Hollywood, and her infamous 2001 shoplifting case. Some highlights:
She didn't use any tricks to cry on 'Stranger Things': "I spent two months basically crying every day, I was delirious! Because I've never been able to do that menthol thing, you know? I actually have to really cry."

A Keanu Reeves story: "I was talking to Keanu [Reeves], who I've known since I was 15, and we both felt so old-school: 'Um, sorry, I need a second!' Haha! Things move so fast now."

Taking a break from acting: "You can't do something for that long and hate it. People associated me with the 1990s and I wasn't that anymore. And they didn't really buy me as my age. It's that line in First Wives Club – 'There are three ages for women: babe, district attorney and Driving Miss Daisy' I just never got to play that district attorney."

Shoplifting in 2001: "Psychologically, I must have been at a place where I just wanted to stop. I won't get into what happened, but it wasn't what people think. And it wasn't like the crime of the century! But it allowed me time that I really needed, where I went back to San Francisco and got back into things that… I just had other interests, frankly."

She doesn't want to direct or produce: "I can only see my own character's point of view! I'm just not a business person, you know? I wish I was in a way. But acting still excites me. I don't sleep the day before a new job. I'm sure it's psychosomatic but still."

Whether there will be a Beetlejuice sequel: "Well, I don't know [if there will be a second Beetlejuice]. Movies are all big franchise superhero things, and I'm 44 – I don't think anyone wants to put a cape on me and chuck me out the window! I don't know how good my bone density is."
[From Porter via The Daily Mail]
Not to nitpick, but Winona was a producer at one time. She had a lot of power back in the '90s, and she used that power to shepherd the film adaptation of Girl, Interrupted into being. Winona executive produced that… and it became Angelina Jolie's launching pad, and Jolie won the Oscar for it. Winona hasn't produced since then.
As for the rest of it… I agree that her shoplifting case wasn't the crime of the century, but I also don't believe this: "I won't get into what happened, but it wasn't what people think." Er, it was pretty obvious that she was self-sabotaging after more than a decade spent as Hollywood's It Girl, knocking herself off the pedestal. And I liked her quip about bone density and not wanting to wear a cape.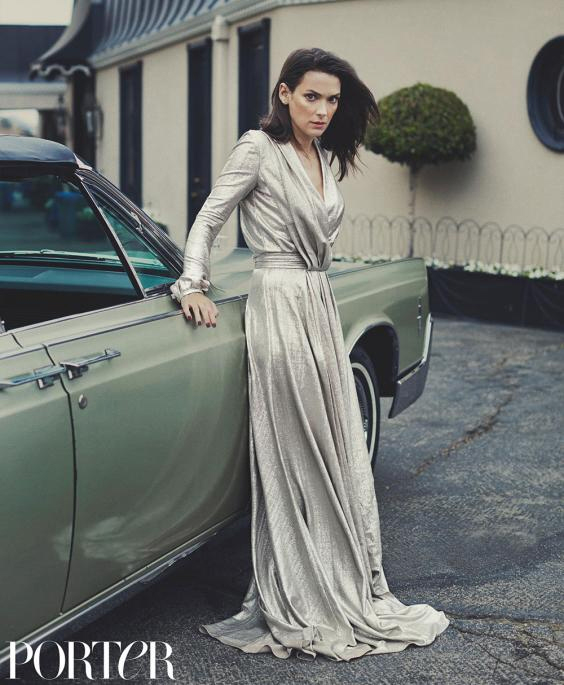 Photos courtesy of Porter.