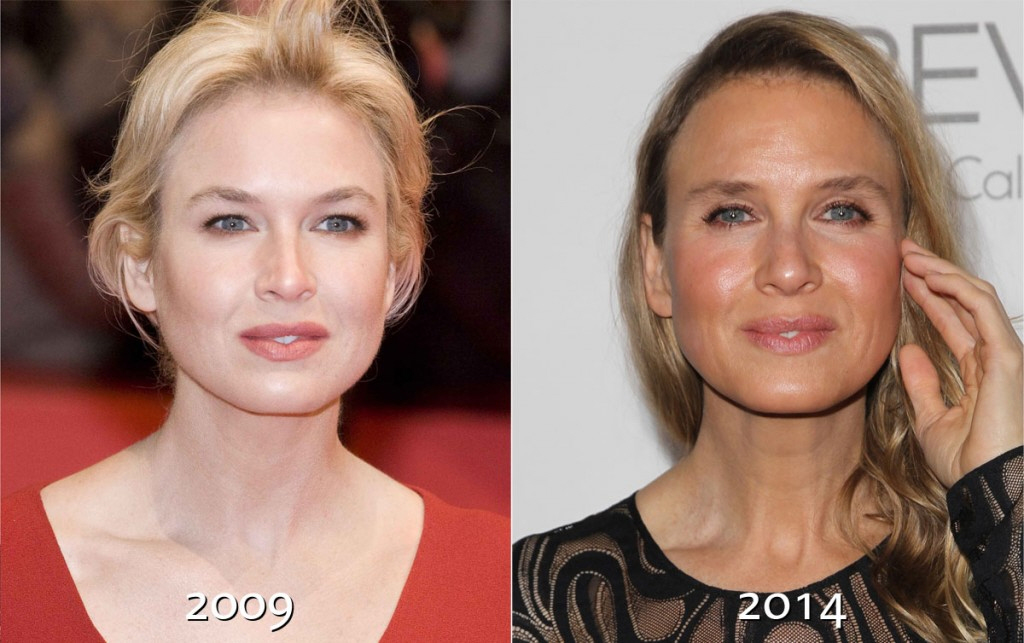 Am I the only one who is slightly amused by this new trend? 40-something rom-com princesses writing scathing Huffington Post essays is the trend. First it was Jennifer Aniston, now it's Renee Zellweger. While Aniston's essay aggravated me – any artist/writer who puts "First Amendment" in sarcasm quotes has lost the thread, I believe – Zellweger's essay just gave me a case of the bummers. You see, Zellweger got a lot of attention back in 2014 when she walked a red carpet and it seemed like she had gotten some dramatic plastic surgery. Since then, everyone from bloggers to tabloid writers to film critics have said words about Zellweger's alleged plastic surgery, many wondering why she got the work done and why she doesn't simply admit that she got the work done? Because Zellweger refuses to say that she got work done. And that's what her new HuffPo essay is about – how the media is awful for saying that she looks very different. You can read the full piece here. Here's the main thrust:
In October 2014, a tabloid newspaper article reported that I'd likely had surgery to alter my eyes. It didn't matter; just one more story in the massive smut pile generated every day by the tabloid press and fueled by exploitative headlines and folks who practice cowardly cruelty from their anonymous internet pulpits.

In the interest of tabloid journalism, which profits from the chaos and scandal it conjures and injects into people's lives and their subsequent humiliation, the truth is reduced to representing just one side of the fictional argument. I can't imagine there's dignity in explaining yourself to those who trade in contrived scandal, or in seeking the approval of those who make fun of others for sport. It's silly entertainment, it's of no import, and I don't see the point in commenting.

However, in our current culture of unsolicited transparency, televised dirty laundry, and folks bartering their most intimate details in exchange for attention and notoriety, it seems that the choice to value privacy renders one a suspicious character. Disingenuous. A liar with nefarious behavior to conceal. "She denies," implies an attempt to cover up the supposed tabloid "exposed truth." And now, as the internet story contrived for its salacious appeal to curious minds becomes the supposed truth within moments, choosing the dignity of silence rather than engaging with the commerce of cruel fiction, leaves one vulnerable not only to the usual ridicule, but to having the narrative of one's life hijacked by those who profiteer from invented scandal.

…Not that it's anyone's business, but I did not make a decision to alter my face and have surgery on my eyes. This fact is of no true import to anyone at all, but that the possibility alone was discussed among respected journalists and became a public conversation is a disconcerting illustration of news/entertainment confusion and society's fixation on physicality.
Unlike the Aniston-HuffPo piece, which was full of hypocrisies considering Aniston's historical engagement with and baiting of the tabloid media, I do believe Zellweger is in a different position to criticize the tabloids. Zellweger has never courted tabloid interest, and when she went away, she really went AWAY. Like, we could go months without even mentioning her. We could go months without seeing photos of her. She's always been a low-key person, and I do feel sorry for her because she got dragged HARD with those plastic surgery stories. That being said… I've always felt like if you're a celebrity or a public figure and you get noticeable plastic surgery, it's perfectly fine/normal/understandable for the public at large to notice that work and comment on it. Does it mean that our society is in decay because our eyes register that a familiar public figure suddenly looks very different? Does it mean that Sexism Is Everywhere because we look at photos of a celebrity ON A RED CARPET and say, "wow, I didn't even recognize her?" You tell me.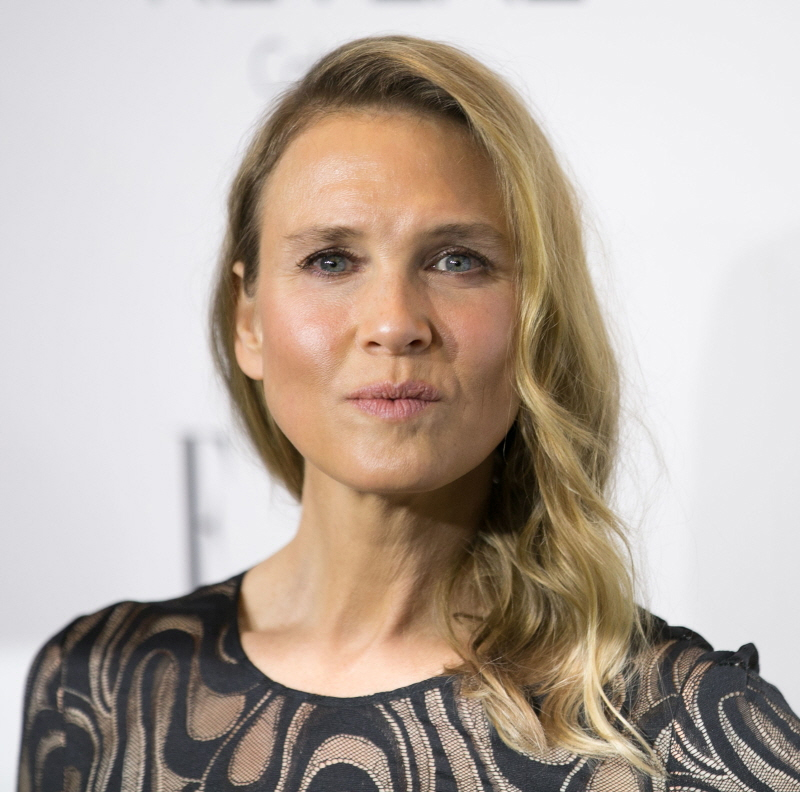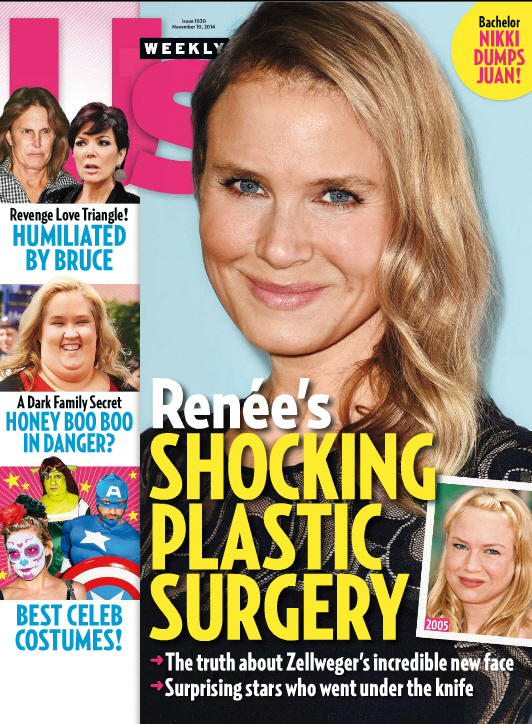 Photos courtesy of WENN, Us Weekly.