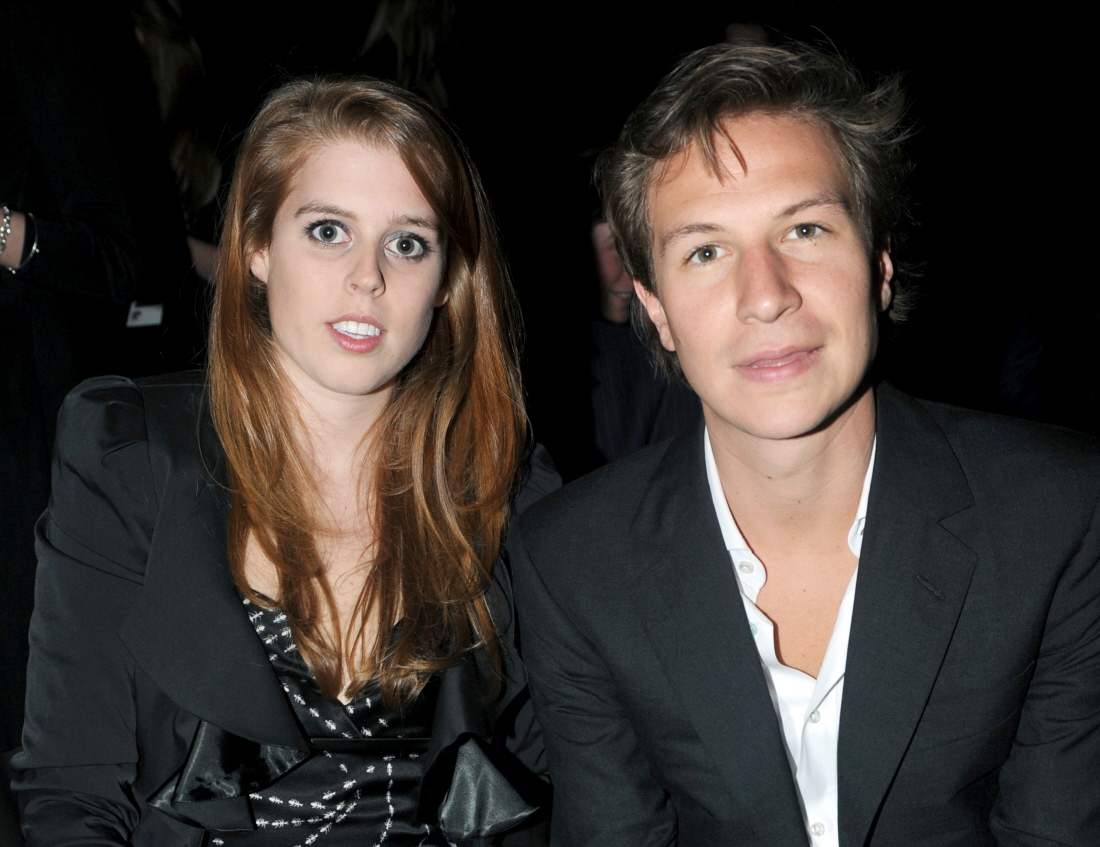 Princess Beatrice faced a lot of criticism last year. It seemed like the British tabloids suddenly began paying attention to the fact that Beatrice bounced around well-connected and well-paying jobs, and they noticed that she barely showed up for those jobs. The papers kept a running count of how many vacations Beatrice took too – in the span of nine months, Beatrice took 17 vacations, all of which were at exorbitant cost too. Last week, the Daily Mail reported that Beatrice either quit or got fired from her latest job at a Manhattan investment firm Sandbridge Capital after (once again) taking too much time off for vacations. The claim was that she might have quit to start her own company, but who knows? Now there's another wrinkle: around the same time that Beatrice left Sandbridge, she broke up with her boyfriend of 10 years, Dave Clark. Dave and Beatrice started dating when she was 17 years old! Some highlights from the Daily Mail:
They're over: "The Mail on Sunday can reveal that Princess Beatrice has ended her relationship with long-term boyfriend Dave Clark. Members of the Royal Family are said to be 'shocked and saddened' by the news that Beatrice, the Duke of York's eldest daughter, and her boyfriend of ten years have parted."

There were "make or break" talks: The talks centred on whether or not they should get married. A source close to Beatrice, 27, told The Mail on Sunday last night: 'After ten years together, Beatrice and Dave had to wonder why they were not married. They talked it through and decided to take time apart to reflect on the future. They remain friends and the decision to break up was mutual.'

How the family is reacting: The Duchess of York "considers Dave to be part of the family. She is very sad it didn't work out. They have been together longer than many marriages last." Other branches of the family are likely to be less devastated by the news. Rumours have long circulated that Prince William did not approve of the relationship and demonstrated his dislike of Dave, 32, by refusing to invite him to the Royal Wedding in 2011. He is said to have considered Dave an 'indiscreet' addition to the extended family and was opposed to the prospect of his little cousin marrying him.

Beatrice thought Dave would propose after Princess Charlotte was born: It was thought the Succession of Crown Act, which requires the first six in line to the Throne to seek Royal approval, had been the stumbling block. But when Dave failed to propose for more than a year after Charlotte was born, Beatrice decided to address the problem head-on. The source added: 'Beatrice has become a lot more assertive and confident recently. She gave Dave an ultimatum, but it backfired because he did not ask her to marry him. They both agreed that with no marriage in their future, it was time to go separate ways. They had a very co-dependent relationship, so they haven't yet managed to completely cut off contact. They speak occasionally and they sometimes refer to the split as 'a break'. But it has been over for a month now and there doesn't seem to be any reconciliation on the cards.'

William didn't approve of Dave: The two men are said to have fallen out several years ago after William decided Dave was too 'indiscreet' to invite to the Royal Wedding. Perhaps mindful of at least one unsuitable earlier boyfriend, William is said to be protective of Princess Beatrice and told friends in the past he didn't feel Dave was right for her. Beatrice's now ex-boyfriend speaks with a mid-Atlantic accent after his wealthy family divided their time between New York and London.
Well, I'm sad about this. I did think they would get married eventually, especially since they were together for so long. But I'm glad that Beatrice gave him an ultimatum and she was upfront about what she wanted. It's better to force the conversation and know for sure than just sit around waitying for another five years, you know? That is my takeaway from this: waitying doesn't work for many people, and if you want to get married, you need to force the conversation. Now Beatrice can move on, hopefully. I never bought that William is "protective" of Beatrice though – I don't think William cares at all about his York cousins, mostly because the Middletons dislike the Yorks so much. I hope Beatrice finds someone really nice, someone who wants to settle down. I wonder if her latest career will fail to pan out and whether she'll return to the UK. It does feel like Bea is at some kind of crossroads.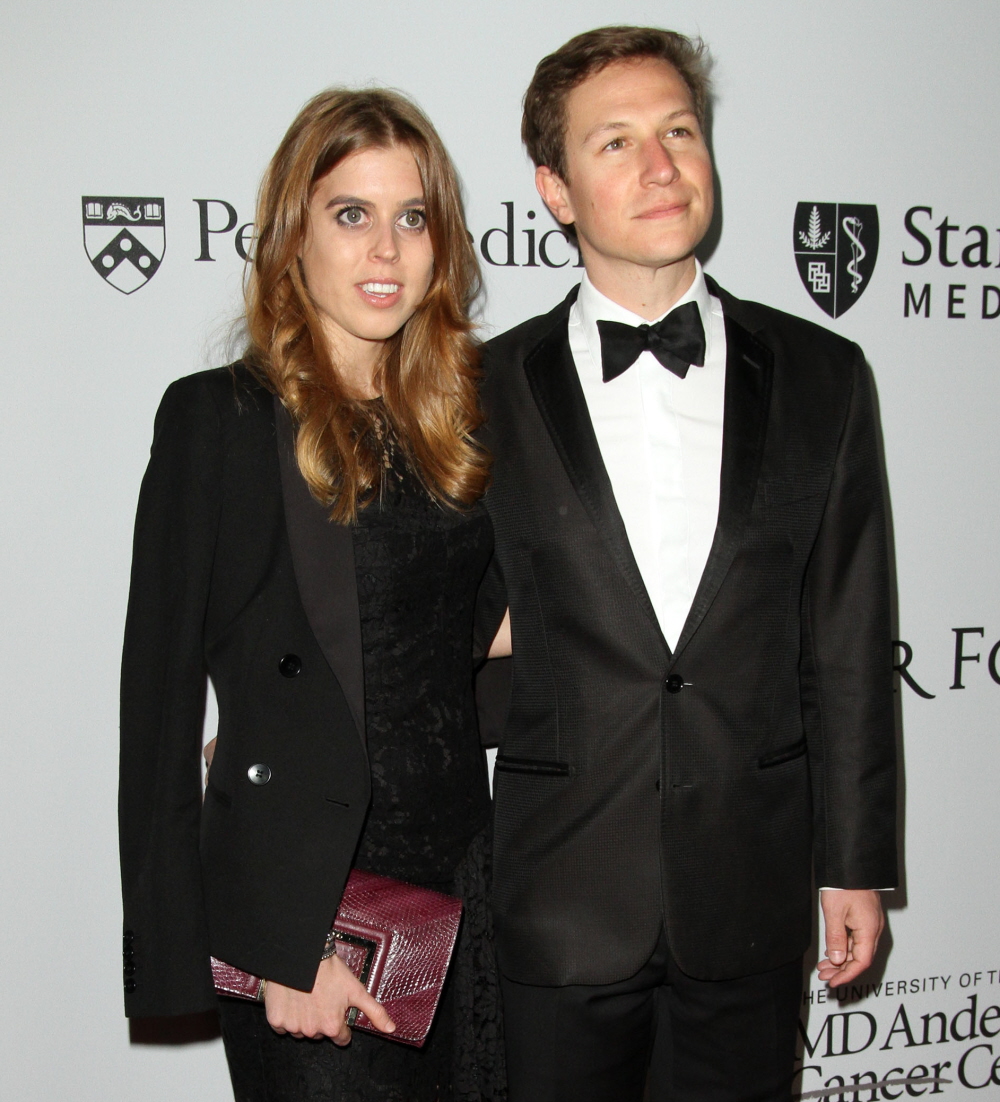 Photos courtesy of WENN.