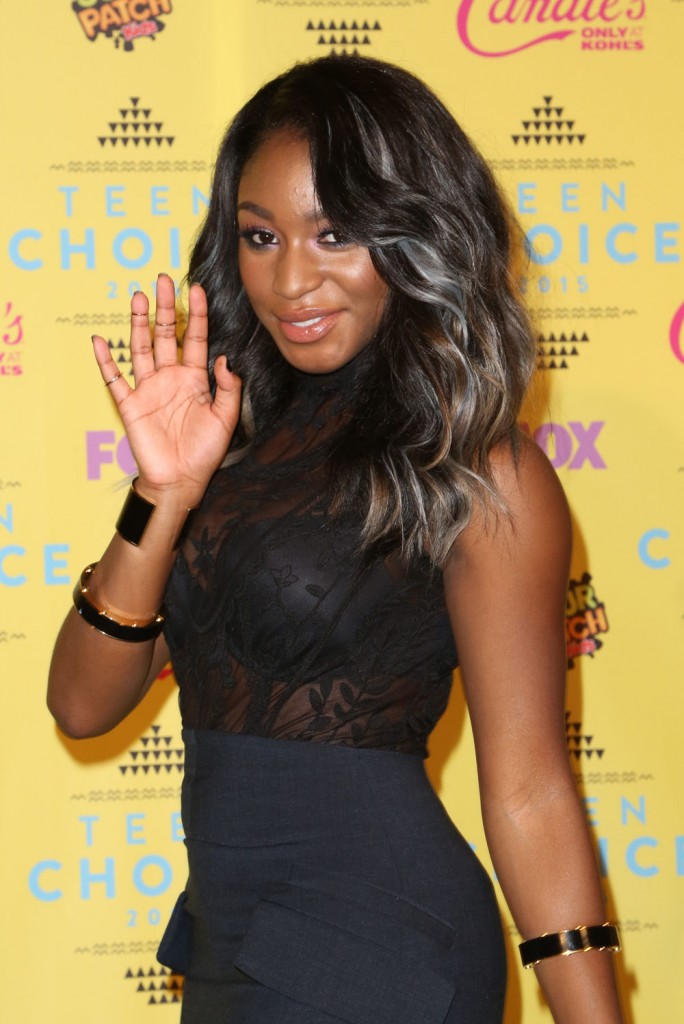 Another high profile celebrity has quit Twitter over racist tweets and abusive messages. Normani Kordei, 20, one of the members of Fifth Harmony, posted a message on Saturday that she has quit Twitter after being "racially cyberbullied with tweets and pictures so horrific and racially charged that I can't subject myself any longer to the hate." Unlike Leslie Jones, Kordei did not retweet the worst messages, it sounds like she just reported them to Twitter, who to their credit took care of them. It seems to have stemmed from an alleged beef she had with another Fifth Harmony member, Camila Cabello, 19. Kordei was in a Facebook Live interview last when she was asked to come up with nice things to say about her bandmates. When it came to Cabello, Kordei hesitated for a moment and then called her "quirky" and "cute." That's it! Then she got so much hate on Twitter for it she posted this message on Friday. (E! Online has more along with the background.)
It is a shame that after four years together as a group I have to address foolishness manufactured by those that have absolutely no idea what goes on. I have shown nothing but commitment for the success of Fifth Harmony even promoting on my days off but yet I always find myself as the target of unjust hate and slander. It's just not right. I give 110% on and off stage because I am true to myself and the artistry. We learn in life that evil spirits exist and people don't always treat you fairly but you continue to love anyway. I have love and respect for all four of my bandmates whether you choose to believe it or not.
There's more and it's a bit over the top but she's 20 and she's surely dealing with a lot of crap on Twitter, especially given some of the bottom feeders who hang out there. It also sounds like Cabello isn't her favorite person or else why wouldn't she address that directly? That's not the point though, the point is that some users attacked her personally and some used racial slurs and sent her terrible photos (just like Leslie Jones revealed), causing her to quit Twitter for a while. You can read her full tweet from Saturday below and here's most of what she wrote:
I am taking a break from Twitter for now. Over the past four years of being in the public eye I've learned to grow a thick skin to critics and those who may not like me. I've never been one to deny anyone of their opinions, but over the course of this last week and especially over the last 48 hours I've not just been cyber bullied, I've been racially cyberbullied with tweets and pictures so horrific and racially charged that I can't subject myself any longer to the hate.

I'm not the first black female celebrity to deal with this and I'm sure I won't be the last. I want to take this moment to say Love goes much further than hate in this world. Hiding behind a computer and putting people down, especially for the color of their skin doesn't make you coo, it makes you a coward!

I have nothing but love for everyone, even the haters and I hope I can lead by example

I also want to thank Twitter for immediately jumping into action when they were alerted to the situation.
E! didn't mention this but Korei has a very thoughtful tweet about the Black Lives Matter movement and the senseless deaths of black men at the hands of the police. She's had that pinned since early July but it possibly got her more attention from the racists after her non-beef with Cabello came out.
Cabello has responded to this controversy and while it sounds like there's no love lost between her and Kordei, she doesn't condone any racism.
i stand by the words "love only", meaning I won't tolerate on my timeline any kind of hate, racism, or discrimination towards ANYONE. period

— Camila Cabello (@camilacabello97) August 6, 2016
So yet again Twitter is getting headlines for racist attacks on female celebrities in particular. It's a shame that someone had to go through that yet again but I hope it puts their feet to the fire and helps all users, including non-celebrities and people just trying to say their piece, have a place where they're not racially attacked or subjected to over the top abuse. Twitter needs to give users more tools to control this (similar to how Facebook lets you control who posts on your page and who sees it) and they need to make racism an immediately bannable offense.
Here are Kordei's tweets. (I have them in text above as they're difficult to read as images.)
Thoughts. pic.twitter.com/51aZF7zB2O

— Normani Kordei (@NormaniKordei) August 5, 2016
To my fans: pic.twitter.com/7yICp10G5Z

— Normani Kordei (@NormaniKordei) August 7, 2016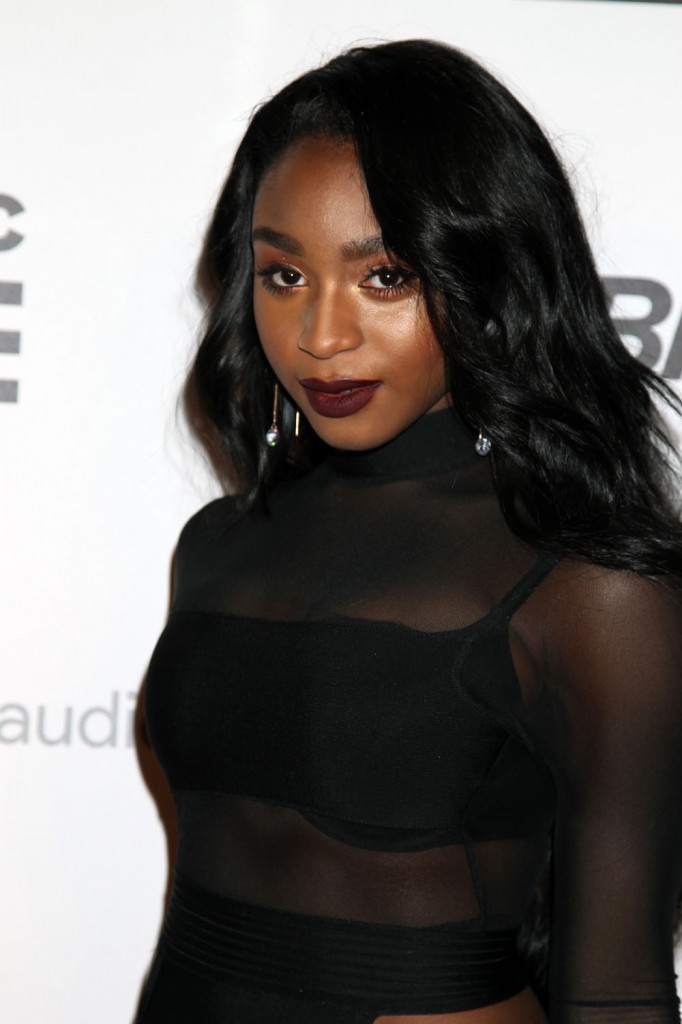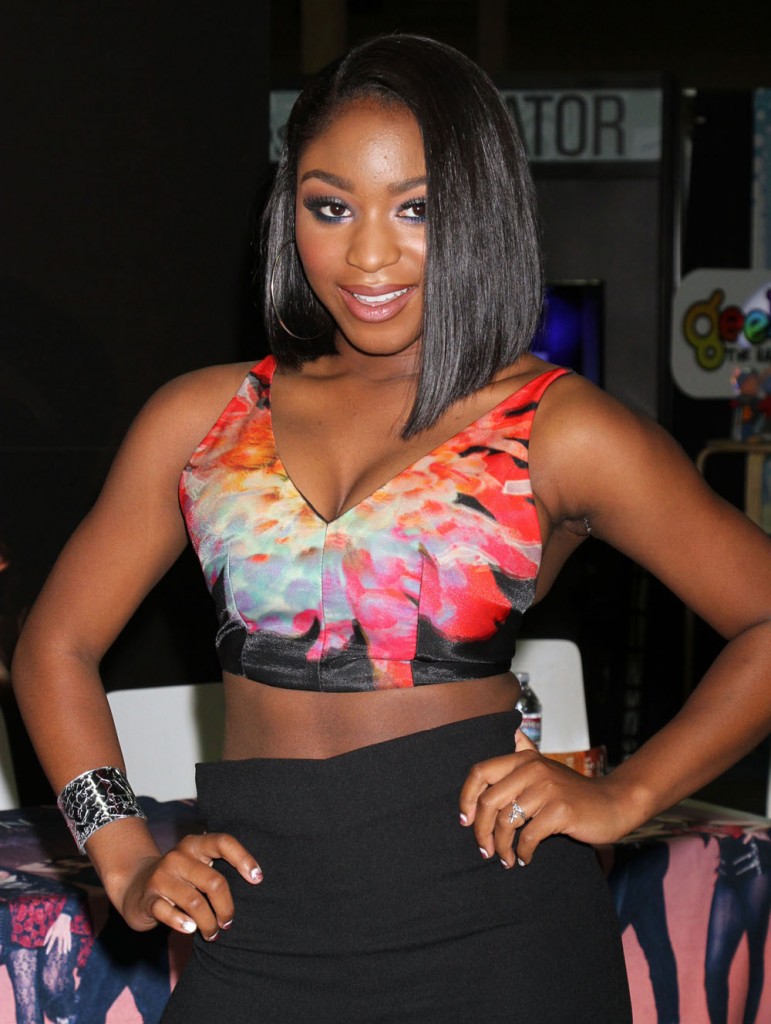 photos credit: WENN, FameFlynet and Getty