Nicole Richie, 34, has been with Joel Madden for ten years (they've been married for six) and they have two children together, daughter Harlow, eight and a half, and son Sparrow, seven. She has a new video interview with People Magazine, I think to promote her husband's reunion tour with his band, Good Charlotte, because that's the only project they mention. It was funny to hear her say her children's names out loud, since they're not typical names I'll just say that. People's interview focuses on Richie's home life and thoughts on parenthood. Unlike a lot of her celebrity mom contemporaries (see: Jennifer Garner, Gwyneth Paltrow, et al), Richie does not take a stand in the mommy wars. She's not trying to say you shouldn't feed your kids non-organic food or that motherhood is the pinnacle of her life. Richie sees her friends take different approaches to parenting and says that they all get along fine and no one judges each other.
How do you promote your kids' style?
I do not dress my kids, they dress themselves. Sparrow is a boy so he does his own thing. He likes to wear all black like his dad. My daughter has very much her own style. It's sometimes like mine… she's a little sportier and she likes to experiment with different looks. I'm totally fine with that. I don't want to be over her controlling what she looks like. Ultimately that is up to her

What is the most important thing a parent has taught you?
I'm so lucky I have such great mom friends. I had kids very young so I only knew two people that had kids. They are best friends. They parent like opposite. It was really so refreshing to see two women that have such different parenting styles maintain a friendship and not judge each other.

There's not one way to raise children. There's not one way to be a mother. It really depends on your house and your lifestyle. I guess the biggest lesson that I learned is to not judge and to be open and honest with other women. That really helps them to relax and know that they're not alone.
Richie was 26 when she had her kids, which is the average for first time mothers in the US and isn't particularly young, but I could see how it would seem to be when most of your friends are childless. (None of my friends were having kids that young either.) You know who has said something similar about judgy moms? Jessica Alba, surprisingly. Last year she said that it feels "like the mean girl thing from high school sort of just transforms into adulthood through motherhood." Richie is focusing on the positive she sees in her friends with different parenting styles. I imagine that there's a lot of mommy judging going on among that crowd, where women have more resources and time to devote to it. Many other moms are just trying to get by.
Richie doesn't post many photos or videos of her kids but I found this dubsmash video she posted for Father's Day with Joel and their kids last year.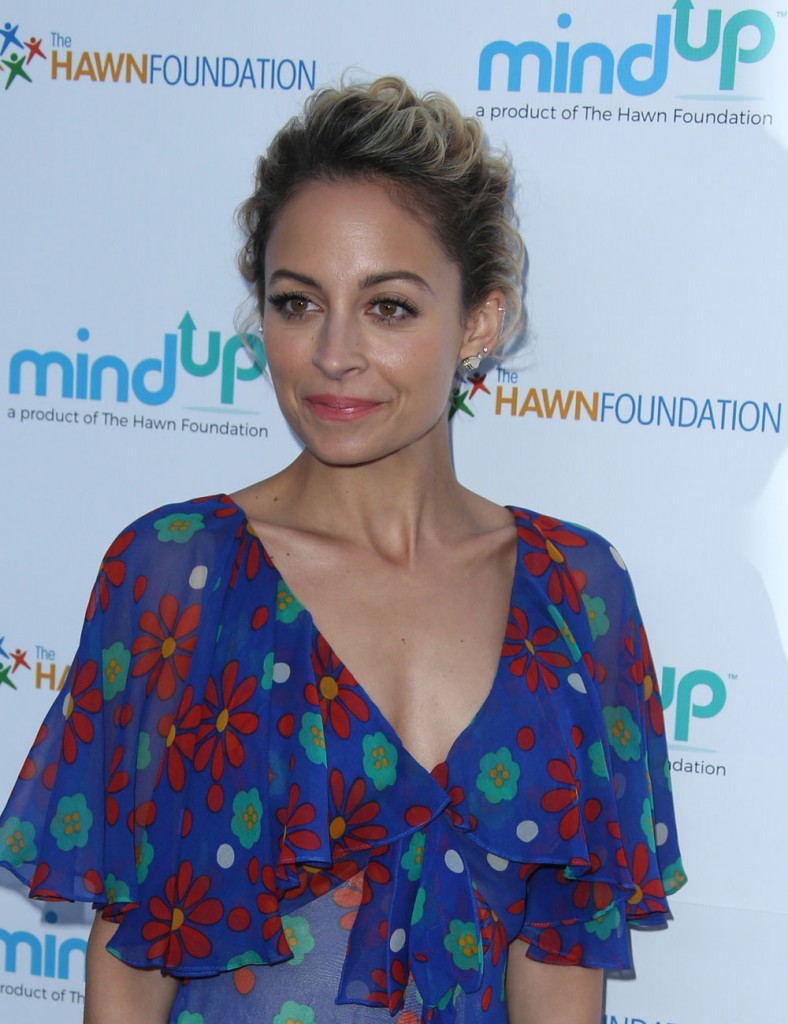 photos credit: WENN, Pacific Coast News and Getty