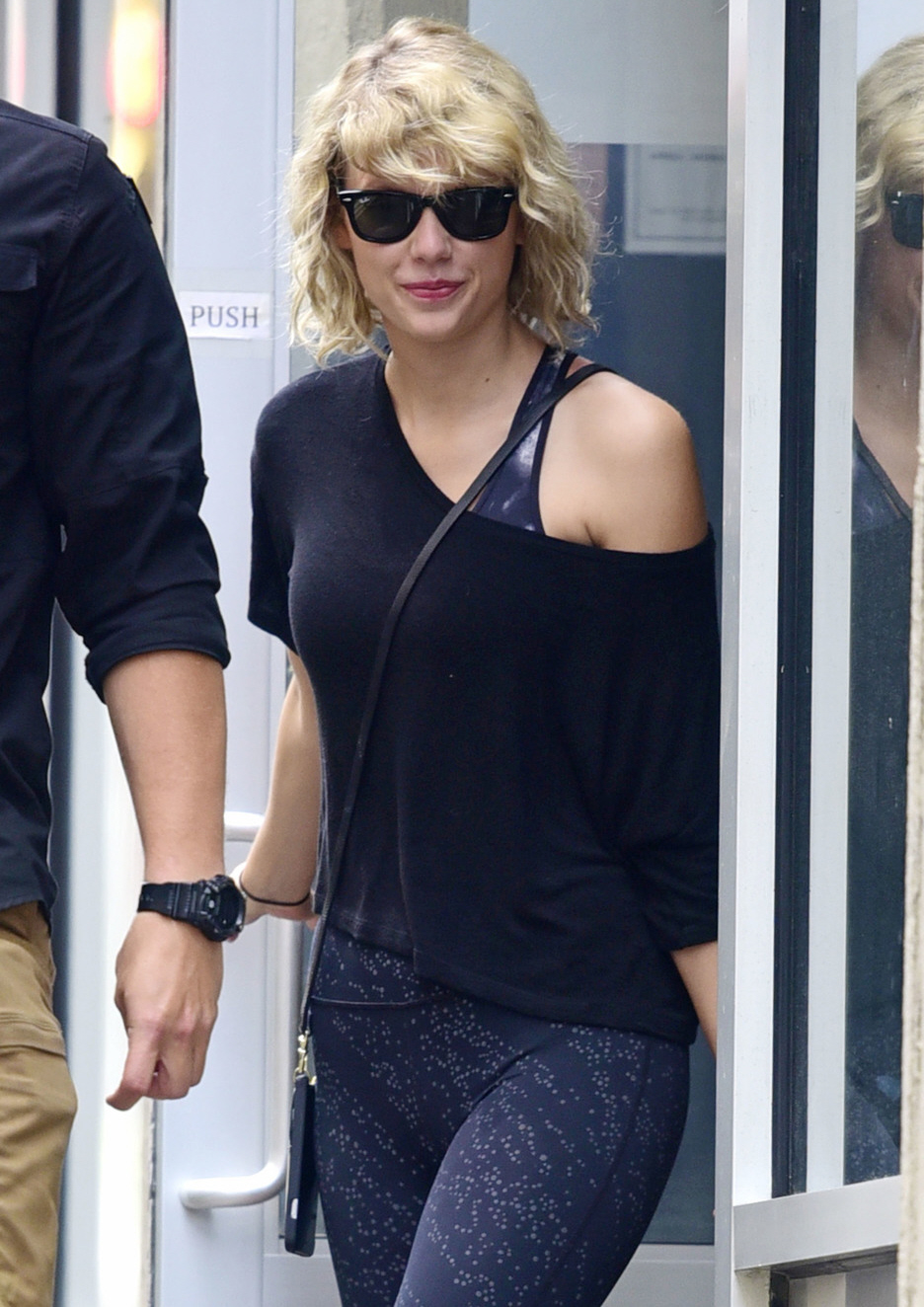 Here are some photos of Taylor Swift out and about in NYC on Monday. She was in the Hamptons this weekend to party with Karlie Kloss for Karlie's birthday, and then I guess Taylor returned to her NYC rental. Remember, her giant penthouse is being renovated, and I don't think the work done yet, so Taylor's New York homebase is a luxury rental (with questionable art and décor).
So, no surprise, Tay-Tay got pap'd leaving the gym on Monday. The surprise was that Taylor wanted to be photographed. We can tell because she didn't crab-walk or walk like a robot with her back to the cameras. She wanted us to see her new hair. Well, it's not really new. This hair is merely an adaptation of two previous Swifty hairstyles. Back in the days of Swifty yore, she used to make a big deal about how her hair was naturally curly. She was The Girl With the Curls. And she used to wear her hair a lot longer too. But as she got more sophisticated (??), her hair got shorter and straighter and bangsier. For a while, it seemed like she was morphing into Anna Wintour. But as you can see, the curls are now back!!
I'm enjoying all of the descriptors going around for Taylor's new old hair. Pacific Coast News called it "ramen noodle curls." MTV called it her Trademark 2009 Hair. Elite Daily called it her Lazy Girl Hair. And Hollywood Life is making a big deal about how Taylor went back to her "natural blonde" hair for Tom Hiddleston. Is it possible we're making too big of a deal about Swifty's hair? NEVER! Personally, I wonder if her hair is extra curly and frizzy in high humidity and after a sweaty workout. I'm just saying, it's possible that Taylor didn't plan for her hair to be MAJOR news, it could just be that she had a sweaty workout on a humid New York day. What am I saying? Taylor Swift plans everything. She's in yr brainz, making yr hairz curly.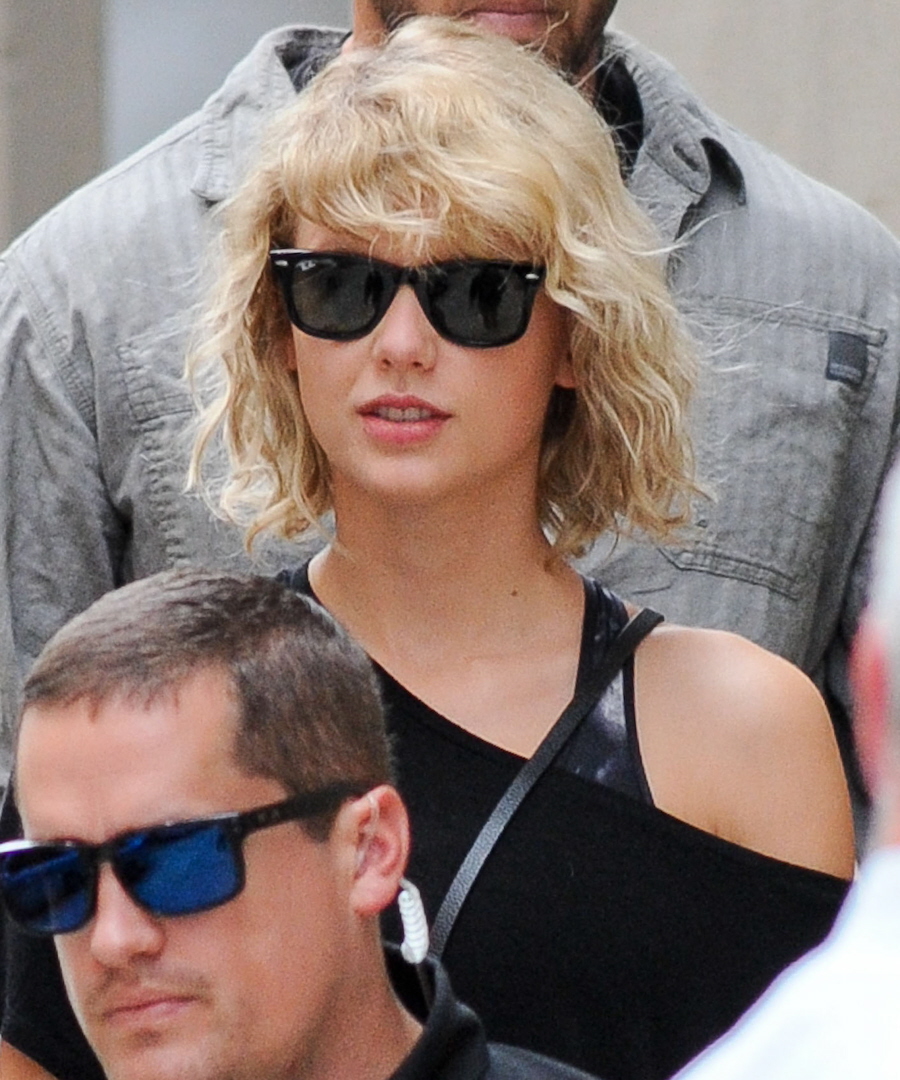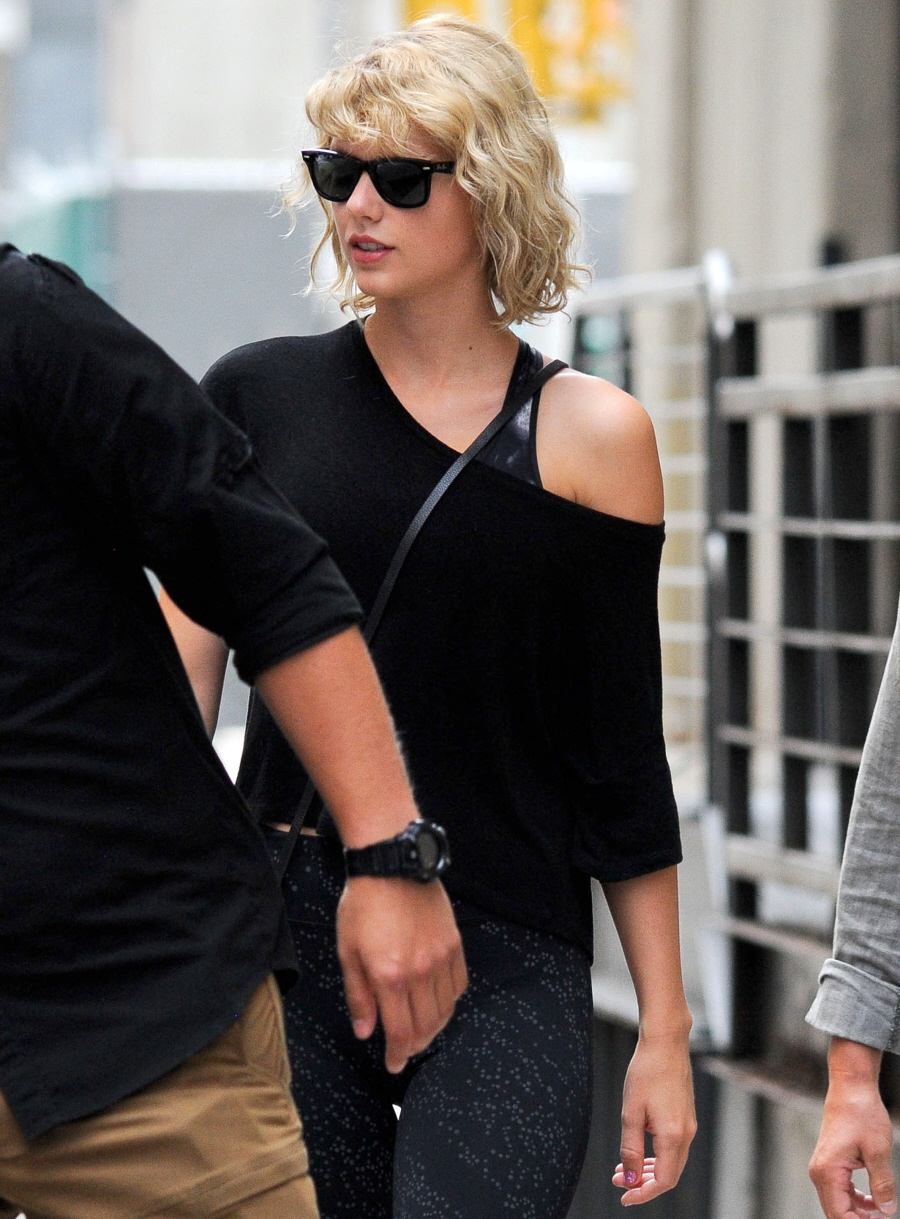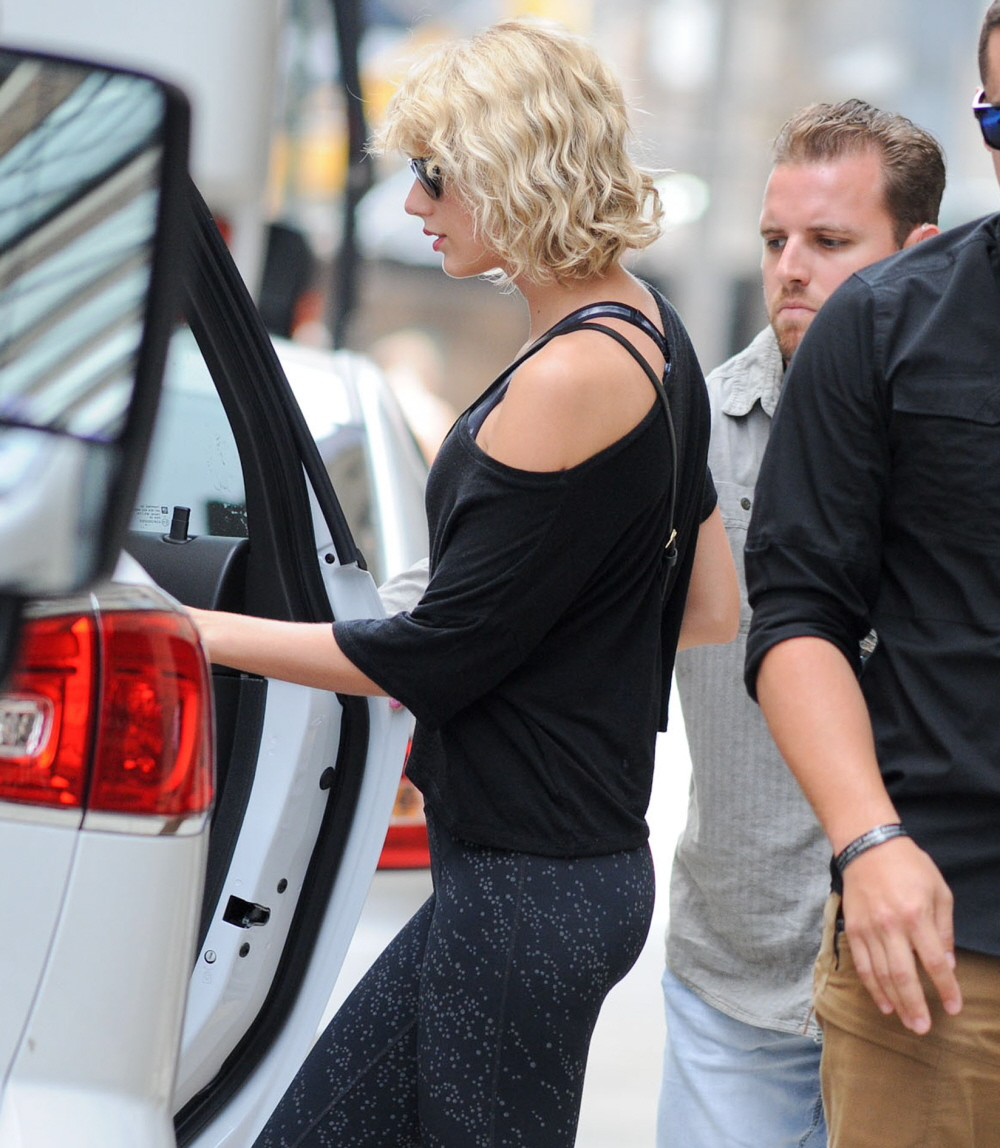 Photos courtesy of Fame/Flynet and Pacific Coast News.