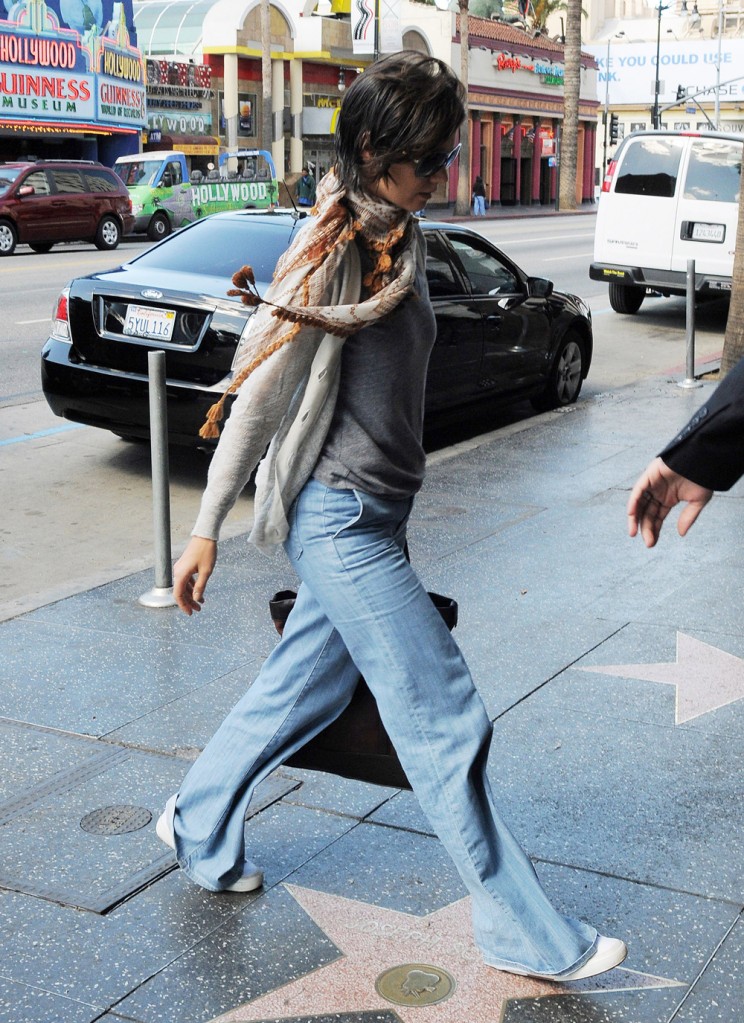 Katie Holmes may be trying to break free again – even if only temporarily. The actress was widely reported to love New York and want to move there permanently after starring in "All My Sons" on Broadway. However husband Tom Cruise was supposedly against it, and when her run in the play ended she returned to Los Angeles. Now Star is reporting that Katie has been spending a great deal of time working on her dance moves in the hopes of getting the lead in the Broadway version of the movie "Finding Neverland."
Katie Holmes is staying on her toes, hoping to snag a starring role in a big Broadway musical! Mrs. Tom Cruise, 30, has spent a lot of time lately at the International Dance Academy in Hollywood. "She's determined to do a musical," says a source, "and really wants the female lead in 'Finding Neverland,'" the play based on the life of Peter Pan author J.M. Barrie. Katie has already proved herself on stage – she had a successful run last year in the drama 'All My Sons' and showed off her singing and hoofing skills on the canceled ABC series 'Eli Stone.'
[From Star, May 11 2009, print ed.]
"Finding Neverland" was the movie that made me like Johnny Depp. I have no idea what was wrong with me, but I couldn't have cared for him less up until that point. It really was a phenomenal movie and it'll be interesting to see how it translates onto the stage. That said I cannot imagine how they'll turn it into a musical. But most people said that about "The Color Purple" and they did a great job with it.
Katie always seems so quiet and demure; I'd love to see her in a musical, hopefully in a more outgoing role. The more independence she gets from Tom, the better, and she seemed to really enjoy her time in New York. I swear, I can almost see her making a break for it any day…
Here's Katie attending an instructed lesson at the ' International Dance Academy' in Hollywood on April 15th. Images thanks to Fame Pictures .