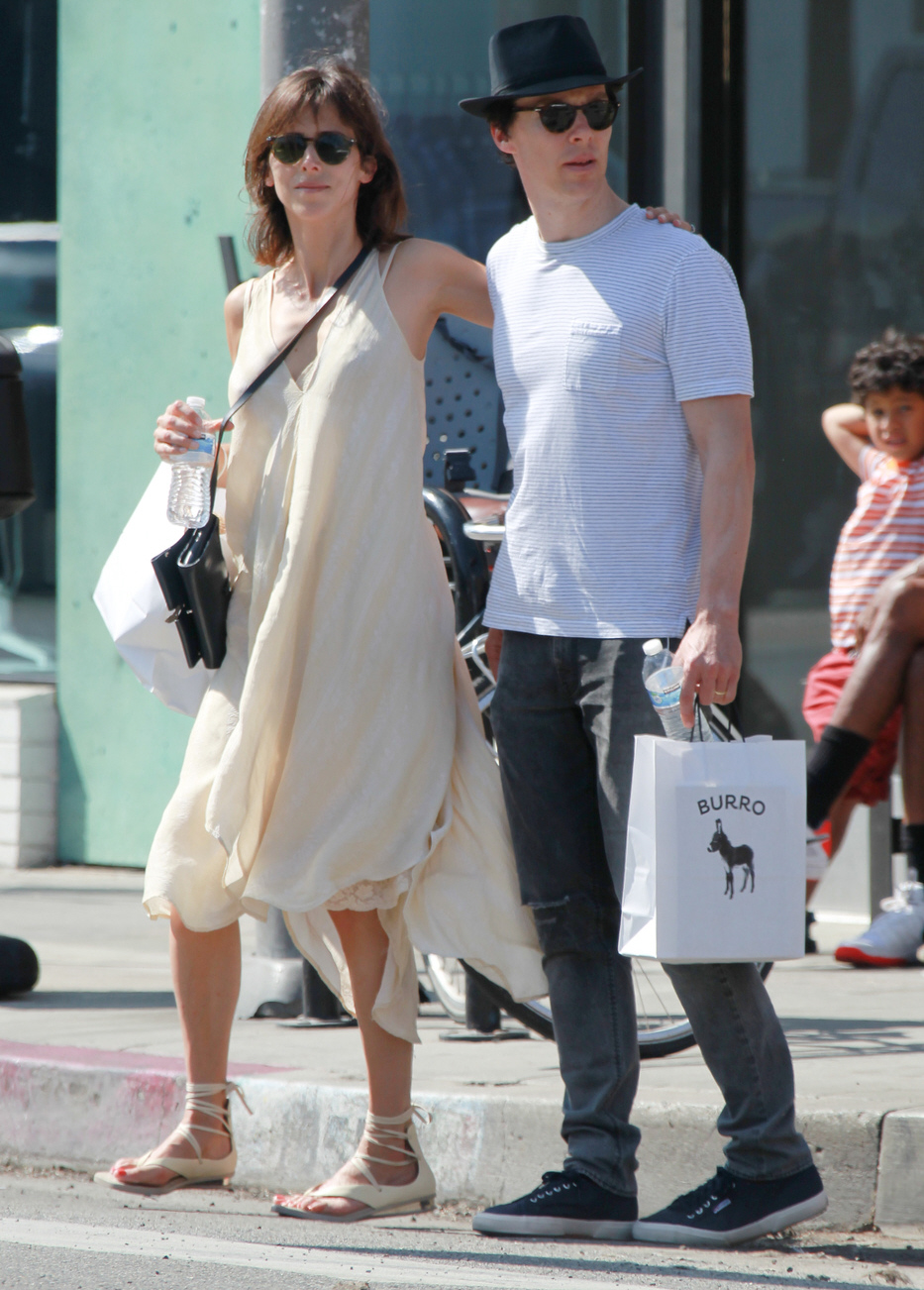 Move over, Tiddles! Hunterbatch is here!! Benedict Cumberbatch and Sophie Hunter are in LA this week, for some reason, and they were photographed on Monday, going out to lunch and doing some shopping. They didn't bring baby Christopher, unfortunately. Christopher is about 15 months old right now, and my guess is that they probably did bring him to LA but he's back at their hotel or rental with the nanny.
It feels like it's been ages since we saw the Hunterbatch, but that's not really true. They were out at Wimbledon last month, and in May, they made an appearance at Pres. Obama's speech in London. I also speculated in May that Sophie looked sort of pregnant. I'm about to speculate the same thing based on these photos! She does look a bit bumpy, although I think we should acknowledge that Sophie Hunter does enjoy some baggy clothing in general. Pregnant or not, she likes loose, flowy dresses. Is that the case here? Is it just a light, loose summer dress giving her bump-illusion, or is she knocked up again?
I'm also wondering why Benedict and Sophie are in LA. Is it work or pleasure? Benedict isn't on promotional duty, I don't think. Doctor Strange doesn't come out until November, but it's possible that Bendy is conducting some magazine interviews right now. It was also recently announced that Benedict will star in an adaptation of the book Rogue Male. Which… sounds pretty butch for Bendy the Otter. Rogue Otter, more like.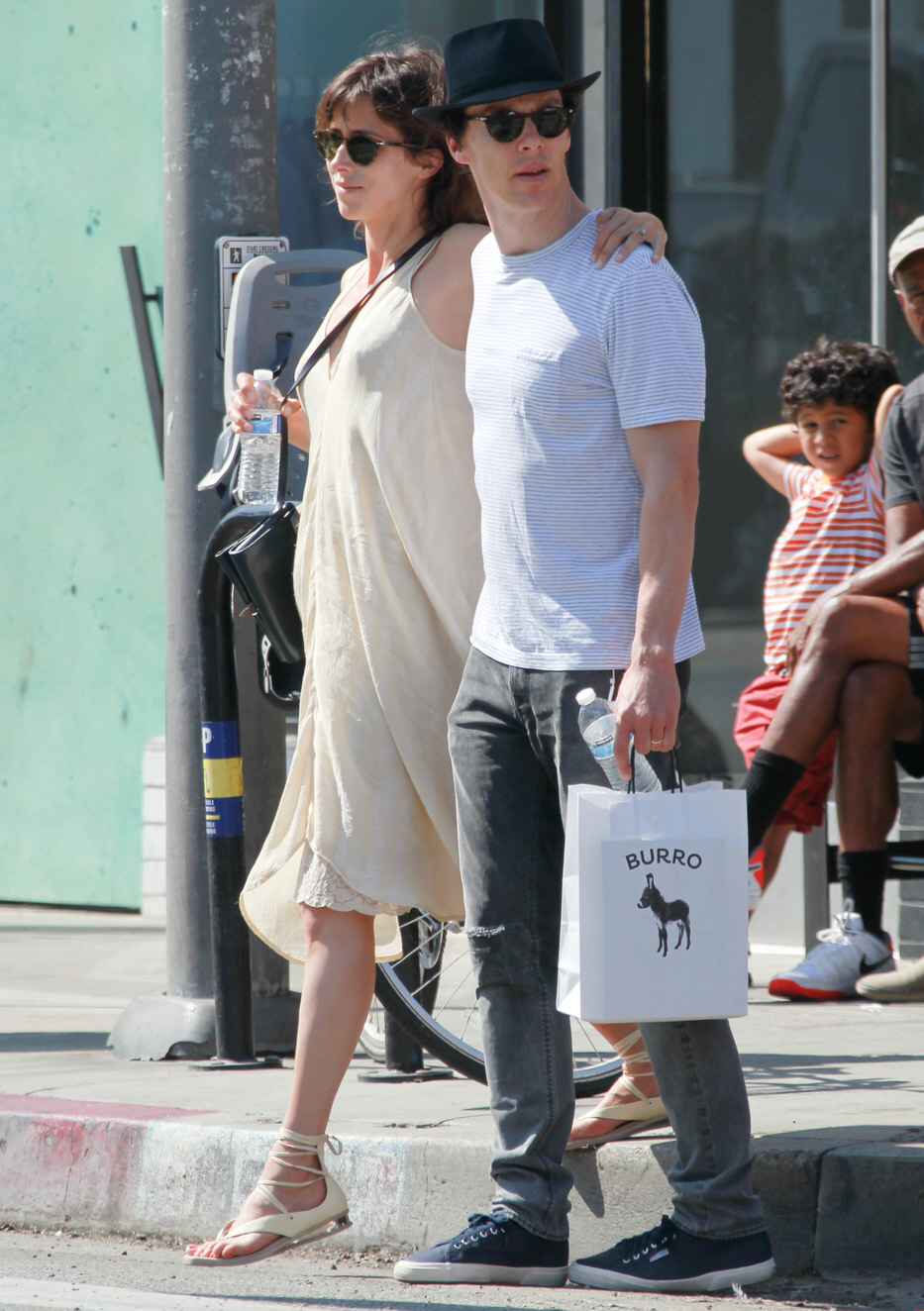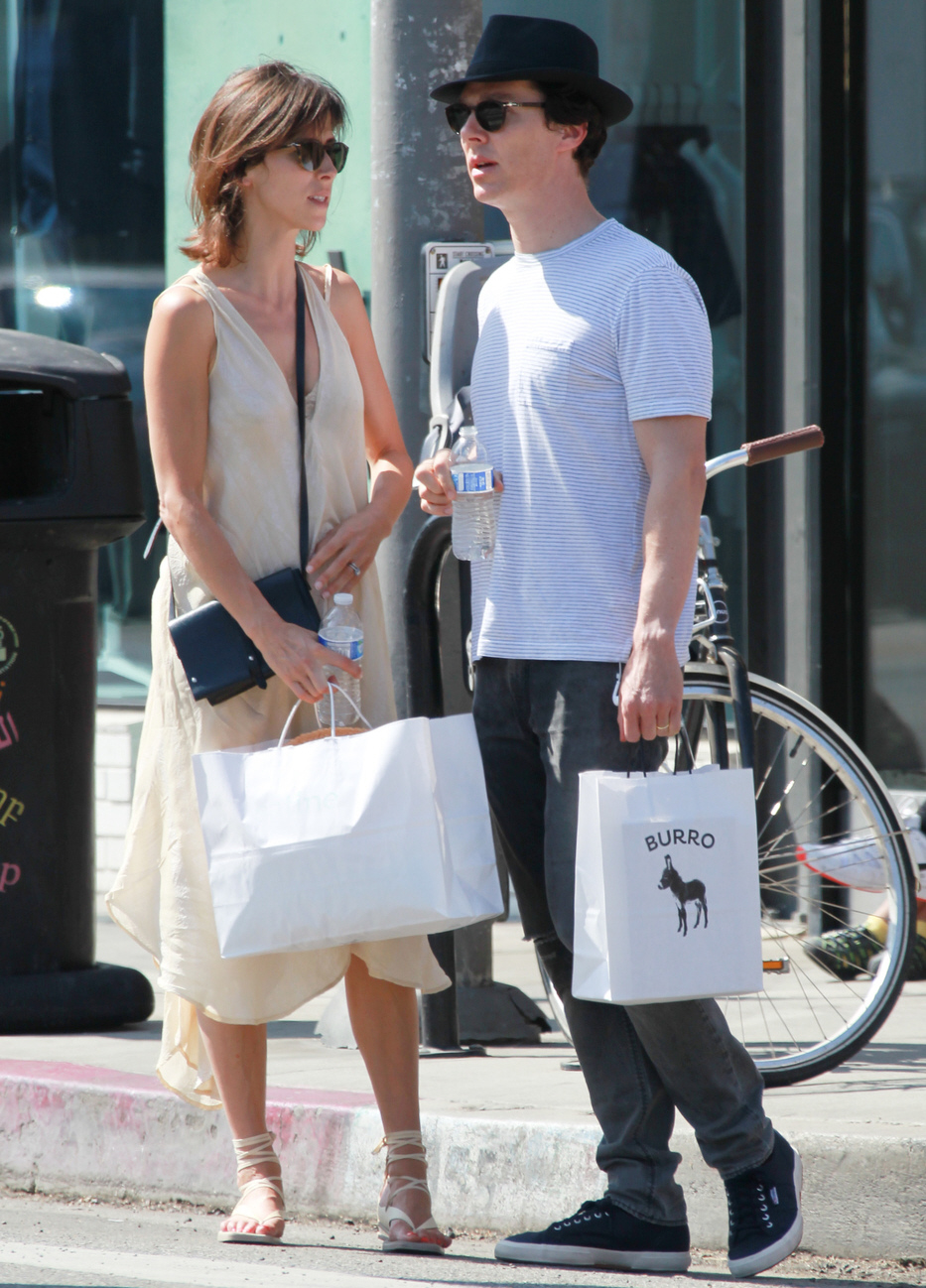 Photos courtesy of Pacific Coast News.