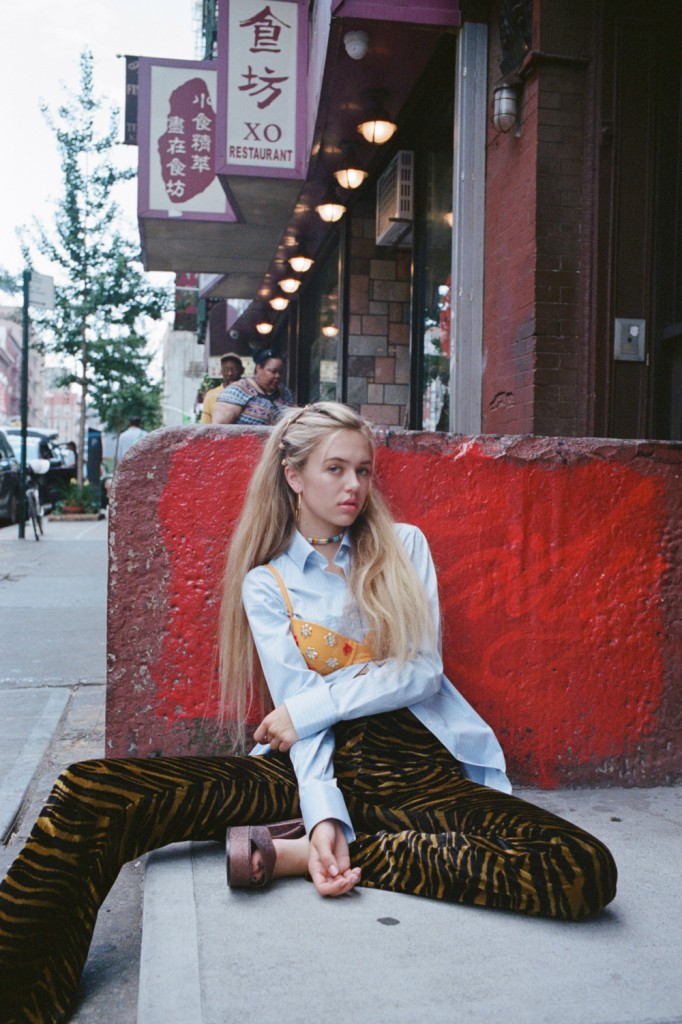 Teen Vogue
As you may have figured out, I don't watch much reality TV. That's no judgment on my part it's just not my thing. So I never saw Lisa Rinna and Harry Hamlin's Harry Loves Lisa and didn't know they had daughters Delilah, 18, and Amelia, 15. I was more aware of Harry's son, Dimitri, but that was because of my LA Law obsession in the 90s. It turns out, even though Lisa is fine having her life filmed for TV, she didn't want her kids to pursue "the business" until they were older. Delilah says Lisa made her wait until she was 17 before she began a modeling career. Delilah is featured in Teen Vogue after spending the summer with them learning the ropes.
Judging by her long, blonde, Rapunzel-esque strands, it's safe to say Lisa Rinna and Harry Hamlin's daughter Delilah Hamlin hasn't yet taken hair cues from her famously flippy-coiffed mother. But the aspiring singer and model turns to her mom for other style guidance — like outfit approval before she goes anywhere.

As far as Hamlin's career goes, however, Rinna has had a much larger impact on her choices. Hamlin says that it wasn't until she was well into her teenage years that her mom let her step into the spotlight.

"My mom didn't let me model until I was 17," she says. "She knew the culture and the industry because she's been in it for so long, and she didn't really want me to get in it too early. She wanted me to mature more and understand things more, and not be so naïve going into it. It is a difficult culture with body type and body image, and she wanted me to wait until I was older."

Now, the 18-year-old is focused on building her singing and modeling careers (which she's more interested in than acting at the moment).
I checked the girls' IMDb pages and they only list one episode of HLL but in the full Teen Vogue article, Delilah references being on the show. I assume that the girls were generally kept out of the spotlight and that I applaud. Obviously their parents are famous (and there were film crews in their kitchen) so they weren't kept in the dark, but it seems like a healthy approach. Delilah also said of school, "I'm going into my senior year, so it's exciting, but college apps are so stressful. I have no idea how I'm going to balance modeling and school, but my agency knows I'm still a student, and they really care about that." She hopes to find a school in LA or NYC so she can do some modeling and singing in between coursework. It is so refreshing to hear a young person in Hollywood talk about arranging her career around her education instead of the reverse. Fingers crossed she keeps that mentality.
Lisa is pretty adamant that the girls' stay in school and earn their own way. I don't think she is glossing over the nepotism of name recognition but she said she refuses to use her contacts for the girls. She believes both the passion and the drive come from forging one's own career. Question, though – Amelia is 15 and has been a voice talent on Rachel & The TreeSchoolers for two years, so why didn't she have to wait? I assume Lisa's motivation was targeted on the visual aspects of modeling or on-camera acting. Either way, they are doing legwork and talking about school, which is important.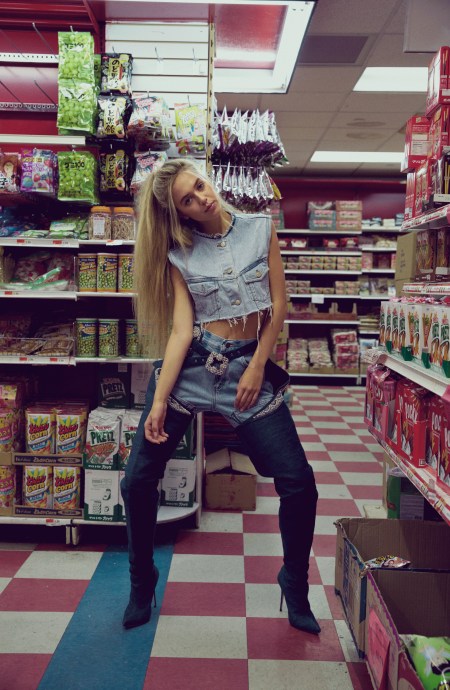 Teen Vogue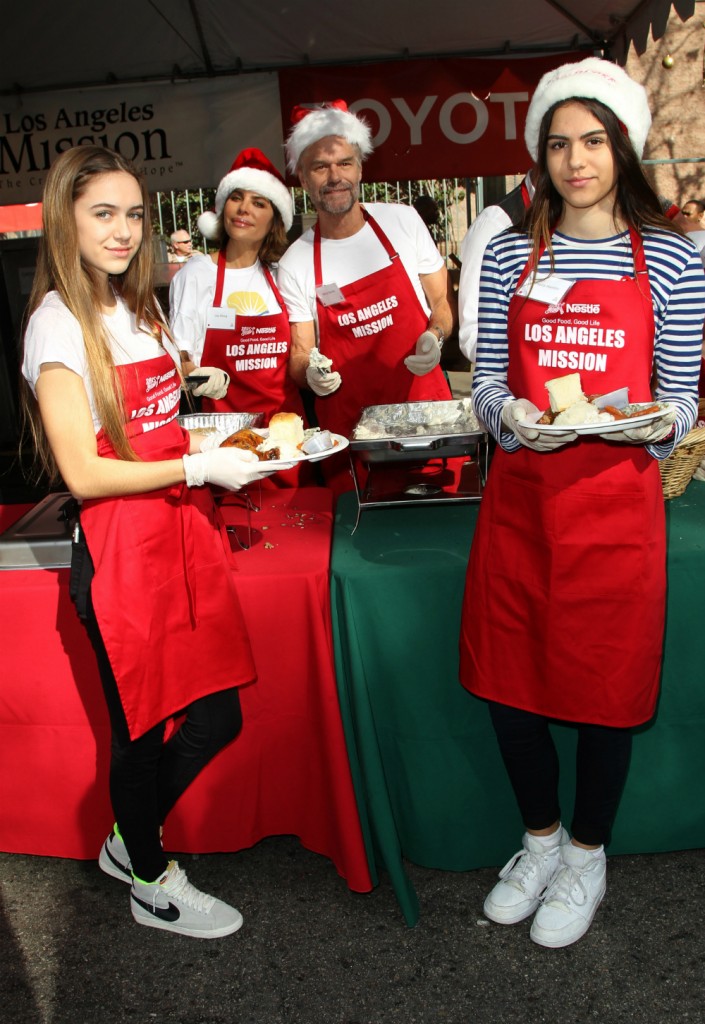 Photo credit: Teen Vogue, WENN Photos and Getty Images