Most of you probably know who Simone Biles is. However, for some of you, the Olympics and/or gymnastics may not be your thing so let me bring you into the loop. This is Simone Biles:
And that was just the trials. She has been tearing it up in Rio. Her floor routines (including her signature move) have been gorgeous (sorry, NBC won't let us embed the Rio footage yet so I can only give you links.) Yesterday she won the gold in the women's individual all-around by two points. (Sidenote: when her score was announced, she took the floor to wave to the screaming crowd. She waved and then called silver medalist teammate Aly Raisman to come share the moment with her. I LOST it.) Simone has 10 gold medals and 14 overall and has the most medals of any American gymnast in history. Simone is also 19 and has had a crush on Zac Efron for some time now:
zac efron is just😍❤️😍

— Simone Biles (@Simone_Biles) November 25, 2013
@ZacEfron 😍❤️💋 ilysm😭 pic.twitter.com/dm05MEIa2q

— Simone Biles (@Simone_Biles) December 25, 2014
Last March, Ellen DeGeneres asked Simone about her crush. Because Ellen is also a big fan of Zac's, she gifted Simone with this leotard covered with Zac's face hoping it might catch his attention:
You can watch the whole segment here, the Zac bit starts about 2:20 (Simone performs a beam routine following, just fyi).
And it worked! Zac caught wind of it so he tweeted some good wishes to Simone for her trials and Simone flipped out:
@ZacEfron @TheEllenShow OH MY GOSH I THINK I AM GOING TO PASS OUT OH MY GOSH CRYING! THANK YOU 😊

— Simone Biles (@Simone_Biles) July 8, 2016
Publicity stunt? I don't know – the now single Zac tweeted this just last Monday:
@ZacEfron Thanks Zac! I hope you can watch Team Final tomorrow night.

— Simone Biles (@Simone_Biles) August 9, 2016
I must confess something: Zac is a guilty pleasure of mine. Despite myself, I find him hot. The Mister signs off on many of my crushes but he does not condone my Zac attraction. I tell him I am going to super-important writing workshops when really my girlfriend and I are sneaking out to watch Zac films. Needless to say, I feel you, Simone. But here's the best part – she has him sending messages now. Zac's twitter says he's currently in Japan with his brother Dylan but he still finds time (and wifi) to send a little love to Simone:
Of course I'm watching the #FinalFive 🏅🏅🏅🏅🏅dominate the floor! 😉#Rio2016 #TeamUSA pic.twitter.com/wdgVnvWOCa

— Zac Efron (@ZacEfron) August 10, 2016
After her victory Zac tweeted congratulations to Simone and she retweeted it and thanked him!
@Simone_Biles Congrats Simone! Can't wait to watch tonight.🤘🏼😉🏅#proud #hero #Rio2016

— Zac Efron (@ZacEfron) August 12, 2016
This is adorable and I love them both for doing it. As Simone noted in the Ellen clip, Zac's last girlfriend used to be a gymnast, maybe he has a type? We'll have to wait for the Baywatch premiere to see if Zac walks the red carpet on Simone's arm.
Just one last thing – look at 4'9" Simone next to fellow Gold Medalists Nathan Adrian and Michael Phelps:
Congrats to @Nathangadrian & @MichaelPhelps on the 4×100 meter GOLD! pic.twitter.com/iPjVehDDFA

— Simone Biles (@Simone_Biles) August 8, 2016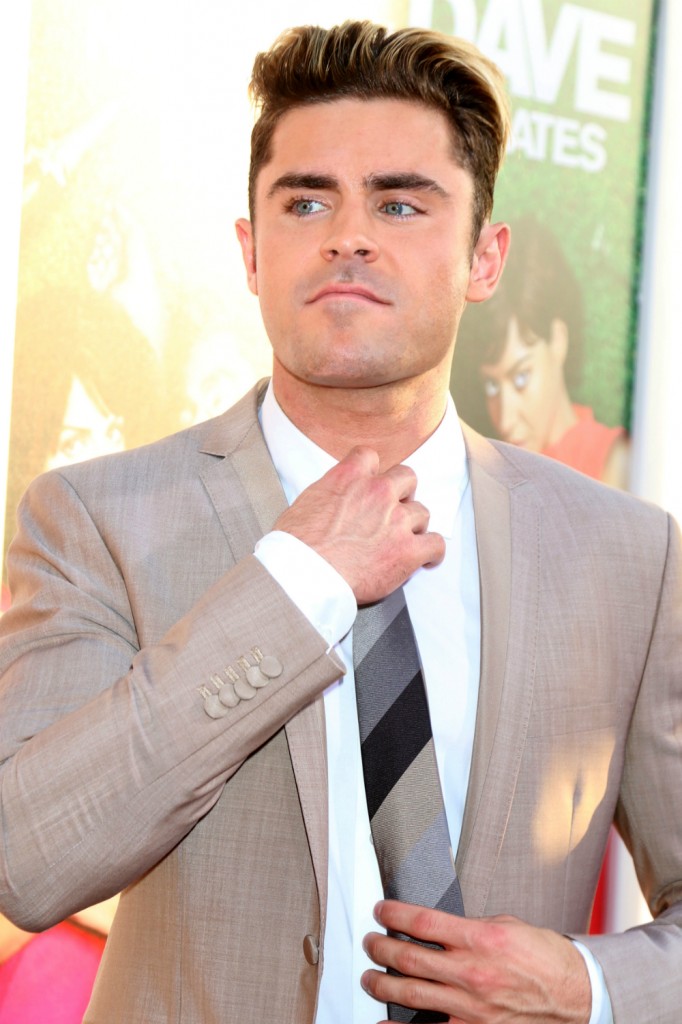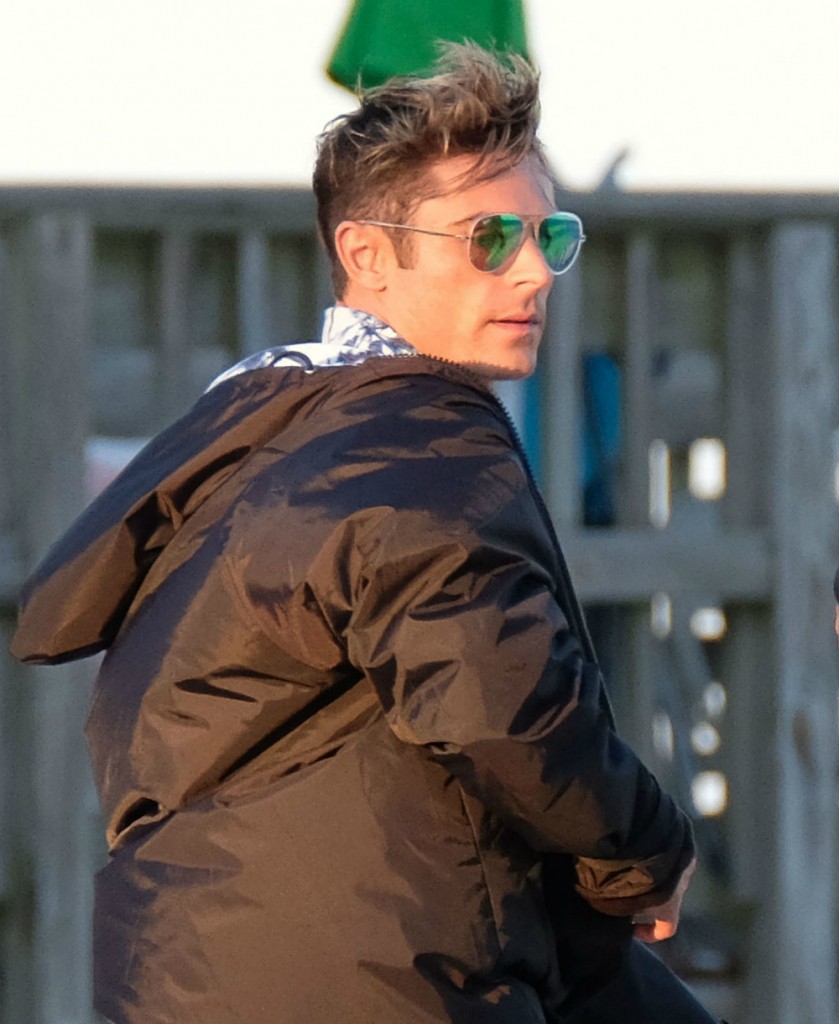 Photo credit: Twitter, Giphy, WENN and Fame/Flynet Photos and Getty Images