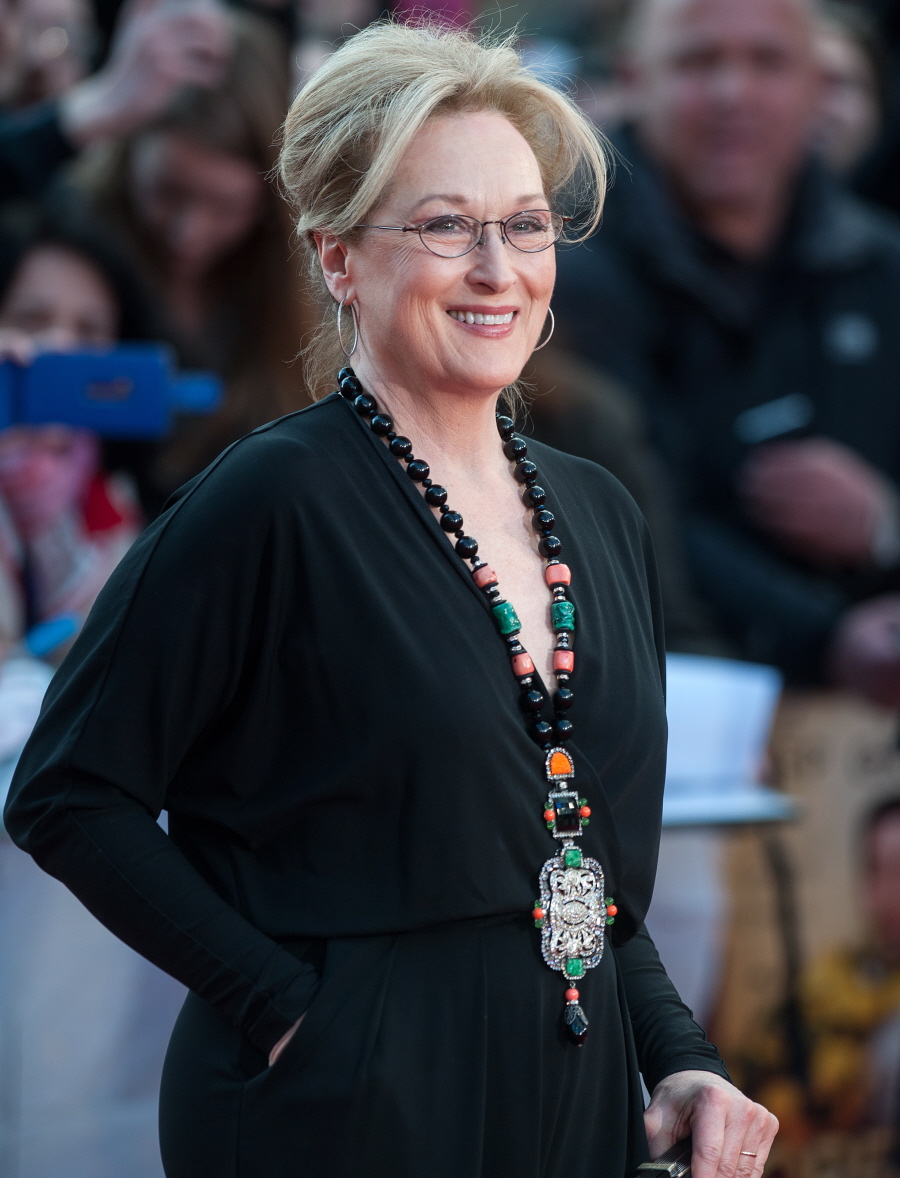 Meryl Streep is going to be all over the place in the coming months as she promotes Florence Foster Jenkins and campaigns for what will likely be her 20th Oscar nomination. She's also going to be speaking more about politics and women's rights – despite the fact that she won't call herself a feminist – because Meryl is very much #ImWithHer-ing for Hillary Clinton. Meryl even got a prime-time speaking slot at the DNC in July! As some know, Meryl is also pretty tight with Clint Eastwood. They worked together on The Bridges of Madison County and ever since then, they've always talked about how they love and adore each other. I guess they've never talked politics with each other though, because Meryl had literally no idea that Clint is the kind of Republican who would rather vote for Donald Trump than any P-ssy Generation Democrat who, you know, isn't racist. Meryl was asked about Clint's recent Esquire profile during her sit-down with Variety. She was shocked! Some highlights.
What was going through her mind at the DNC: "All of a sudden I wasn't thinking about me, me, me, my speech. The whole moment just overtook me. I thought about my grandmother, who wasn't allowed to vote — had three kids and wasn't deemed capable. I mean, the smartest person I know. The whole thing was overwhelming. And when I went out I just felt what I felt. I did my Howard Dean scream!"

Learning that Clint Eastwood would vote for Trump: "I didn't know that," Streep says, visibly surprised, choosing her words carefully. "I'll have to speak to him. I'll have to correct that! I'm shocked. I really am. Because he's more — I would have thought he would be more sensitive than that."

On the heckling Bernie-of-Bust people: "When you get a lot of people in a group, it can go good or it can go bad in a way that [overrides] each individual person. The aggregate of everybody's emotion, it's such a powerful thing. You can see it in the Trump rallies, where people I just know, in their living rooms, would be better people, are driven to the worst possibilities by the bloodlust in a crowd. It just gets ginned up and they're outside of themselves. They're behaving as a larger unit, not just themselves."

Why she's voting for Hillary Clinton: "We have a lot of work to do," she says, before admitting that — despite the Clint Eastwoods out there — she expects a deep pragmatist streak in the American populace to push Clinton to victory with room to spare. "If you're an actor and all you do, all you're interested in, are people and their contradictions and their possibilities, good and bad, you can feel what they say about appealing to the angels of our better nature. I think there is a reckoning. People will go — or their wives will go — 'You know what? This is crazy. It's too tricky. We're not going to gamble with our children's future.'"
I actually think Meryl is trying to be nice about the Bernie-or-Bust people heckling at the DNC. They were ridiculous. They heckled JOHN LEWIS, for goodness sake. Maybe Meryl is right – people get caught up in the groupthink. That's the same rationale people use to explain riots too. I don't buy it. As for what she says about Clint Eastwood… no, Clint is not going to be more sensitive to any of it. Sensitivity is for p-ssies.
Photos courtesy of WENN, Getty.