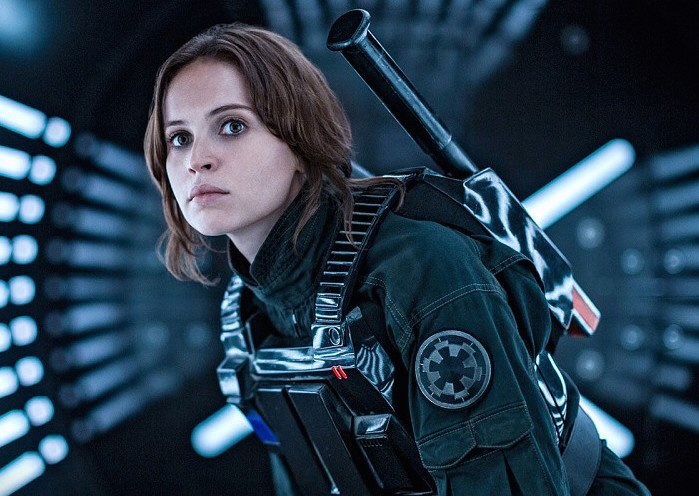 I was looking through my previous coverage of Rogue One: A Star Wars Story, and I realized that many of you don't care. That's so weird, because Rogue One is already pretty controversial and gossip-y. Following the enormous box-office haul of The Force Awakens, Rogue One was supposed to be Disney's doubling-down of the franchise. Disney is going to milk the Star Wars world for everything, but much like Disney's Marvel projects, they want everything to be extremely high quality. It hasn't worked out. I thought the first Rogue One teaser trailer (back in April) was really good, really well-paced and exciting. The reaction online was good, but there were already stories about how the film was and is a mess. We heard recently that Disney demanded extensive reshoots and the director has gotten an experienced "handler" to sit with him as they re-edit the film. And after all of that drama, hair-pulling and expense, Disney spent the money to debut the full-length trailer for Rogue One during the Olympics. Here you go:
Knowing how messy this was and is behind-the-scenes has made me less eager to see Rogue One. That's one problem. The other problem is that this trailer is bad, and it makes the film seem ridiculously complicated. It feels like they're making a gamble that everyone who sees it will know the intricate history of the Empire and the Rebellion, and that everyone will be concerned about the politics of the Star Wars world. That's one of the big reasons why Episodes I-III sucked so hard: they focused too much on the internal politics of the Jedi, the Empire, etc.
But I guess we're just supposed to be excited at the glimpse of Darth Vader. Sure.
Photos courtesy of Disney, Getty.