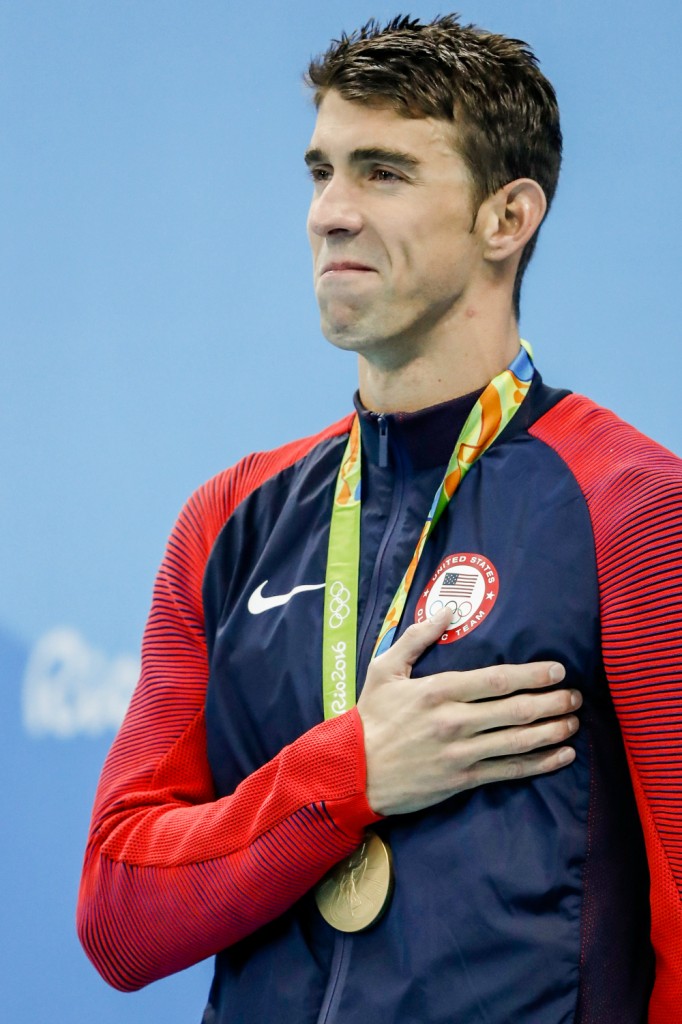 The problem with covering Michael Phelps' swimming career is it reads like hyperbole. But it really isn't – he is the most decorated Olympian of all time. He has dominated his sport. He is a legend at the age of 31. However, we must get used to speaking about his legendary-swimming career in the past tense as he confirmed that he swam his last race, the 4x100m medley relay in which the US team set a new Olympic record. In his fifth Olympic showing in Rio, Phelps added five gold medals and one silver to bring his total Olympic medals to 23 gold medals and 28 medals total.
The United States had never failed to take the gold medal in the men's 4×100-meter medley relay at a nonboycotted Summer Games, and it was not about to end the streak on Saturday, not in the competitive swan song of the greatest Olympian, Michael Phelps.

The backstroker Ryan Murphy — whose split time of 51.85 seconds set a world record — and the breaststroker Cody Miller set the stage for Phelps, who swam the butterfly leg and handed the freestyle anchor, Nathan Adrian, a lead he did not surrender. The Americans won with an Olympic record time of 3 minutes 27.95 seconds, giving Phelps his 23rd gold medal and his 28th over all. If Phelps were a country, he would be tied for 38th with South Africa.

"You just have no idea how difficult it is for anybody to win an Olympic gold medal," said Phelps's longtime coach, Bob Bowman. "I know Michael's done it so frequently; it's really hard to put it in perspective."
As we discussed, Phelps had many firsts in his last Olympics like carrying the flag in the Parade of Nations and being elected a Team Captain. Fellow swimmer and teammate Anthony Ervin summed up Phelps' experience pretty well by saying, "Being Michael requires such isolation. But this time he started reaching out to other people, bringing them closer. That was special for the entire team to see that."
I have been following Phelps for a while but when I read that line about him being tied with South Africa for Olympic medals, it really threw me. And I agree with his coach about becoming inured to seeing him win. Despite the fact that we are sure he will, it is an incredible feat and I need to remember that for all of the Olympians who are showing so spectacularly in Rio. Speaking of fellow Olympians, there are some really cute pictures of Rio swimmers who met Phelps as children and are now competing with him:
A 10-year old Katy Ledecky:
10 years ago: A 9-year-old named Katie Ledecky gets an autograph from Michael Phelps (Credit: Ledecky Family) pic.twitter.com/oOOPns5mor

— Darren Rovell (@darrenrovell) August 10, 2016
And Joseph Schooling who beat Phelps in his last individual race, the 100m butterfly:
Joseph Schooling met Michael Phelps in Singapore in 2008. He just beat him in the 100 meter butterfly pic.twitter.com/DsINHyJBXO

— Darren Rovell (@darrenrovell) August 13, 2016
Despite Ryan Lochte guaranteeing us that Phelps will return in Tokyo, Phelps says this is it, he's done. And unlike Phelps announcement after London 2012, he sounds like he means it. I'm fine with Phelps retiring. He had an amazing career and a personal arc that has him going out on top on all counts. I'm really happy he returned to the Rio Olympics not just for the glory but because as he has said, he's, "having fun again." Plus, there is the poetry of his fiancée and baby Boomer being in the stands to cheer him on. Nicole confirmed that a wedding date has been set for later this year and now that his training is done, they can finally get to walking down the aisle. According to US, Nicole and Phelps had some personal work to do as well, breaking up and getting back together before he proposed. I have no idea what Phelps will do next. I know he still has his Michael Phelps Foundation. Personally, I don't think commentating would be in his comfort zone but I wonder if he might move into coaching? Whatever he does, I am sure he will be an inspiration. Just think off all the future Olympic swimmers today who have a photo taken with Phelps on their wall.
Michael Phelps, 1st gold medal stand & his 23rd pic.twitter.com/qIGG8lLZ2C

— Darren Rovell (@darrenrovell) August 14, 2016
23 Golds. 28 total medals. One incredible career.

Thank you, @MichaelPhelps. pic.twitter.com/LCMqmlAnnu

— NBC Olympics (@NBCOlympics) August 14, 2016
Michael Phelps emoji app includes his "hoodie stink face" pic.twitter.com/gNgz0SdvIz

— Darren Rovell (@darrenrovell) August 14, 2016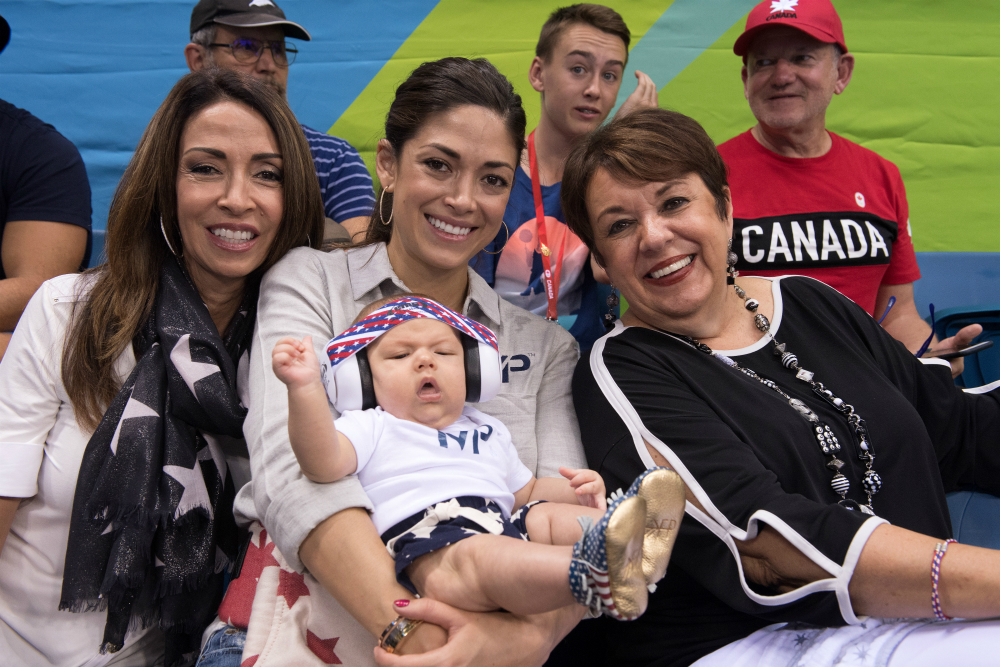 Photo credit: WENN Photos Getty Images and Twitter