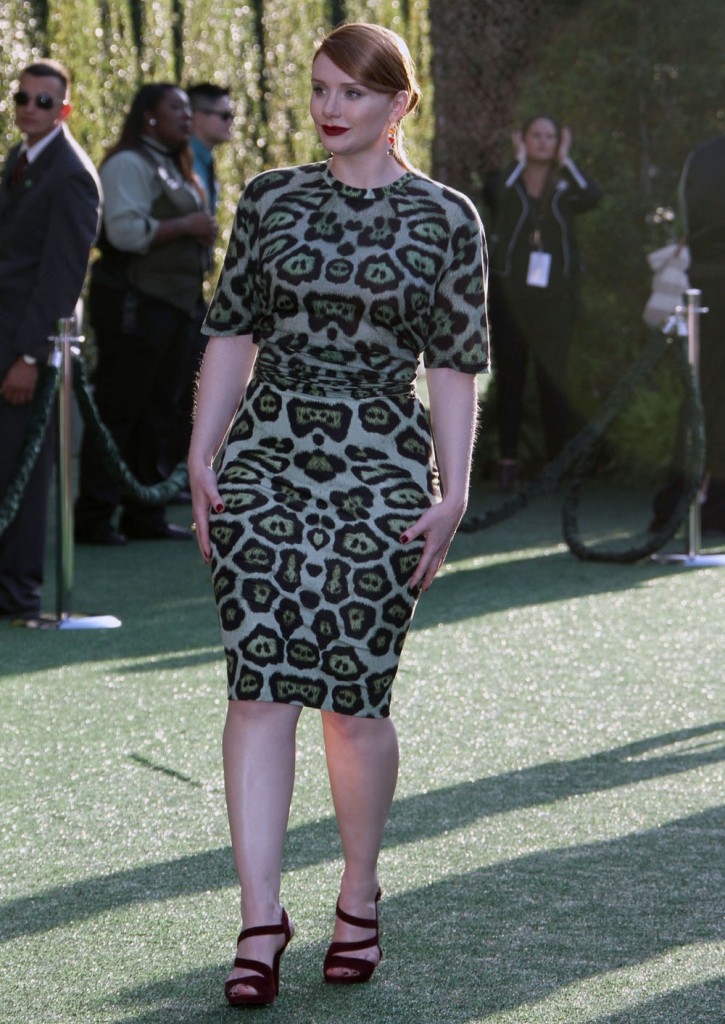 Bryce Dallas Howard has a new interview in People to promote her role as a park ranger in the Disney movie Pete's Dragon, out now. She's 35 now, which is hard for me to believe, and has two children with her husband, actor Seth Gabel: son Theo, 9, and daughter Beatrice, 4. Bryce reflects in People about her somewhat unconventional upbringing, for the daughter of a Hollywood director. She has twin sisters and a brother and she said that her mom used to buy them clothing three years ahead so that they could grow into it.
On her childhood with her dad, director Ron Howard
"A lot of folks have asked me, 'Was your dad not around?' It was the opposite. We traveled with him and my mom everywhere. He'd be directing with all four redheaded kids hanging on him.

She grew up in Connecticut and her mom kept them humble
"My mom was vigilant about ensuring we didn't become entitled just because we grew up in privileged circumstances," Howard says, explaining that Cheryl had a "policy" of only buying new clothes for the kids every three years. "She'd get them really big and hem them, and as we grew she'd let them out. Our school actually had a conversation with her about it because there was a dress code. They were like, 'Things are getting kind of tattered.' And my mom was like 'What's wrong with that? They're kids.'"

She doesn't have a trust fund
"My parents didn't want me to grow up in a situation we couldn't maintain as adults. There's no trust fund."
[From People Magazine, print edition]
That's admirable that she doesn't have a trust fund and that her parents tried to keep things as down-to-earth as possible. She's trying to explain that she wasn't as privileged as we might assume, but she's not claiming that she's self made or that her father's celebrity wasn't a huge advantage, which I appreciate. Bryce told People that she strives for that same upbringing for her own children. Also, you rarely hear about Ron Howard and his wife, Cheryl, but they've been married for 41 years, since their early 20s.
In terms of the hand-me-down and too-big clothes, is this one of those stories from childhood that gets more exaggerated every time you tell it? Like in reality her mom would buy them clothing one size bigger so they could grow into it, but over time it became "three years ahead" and clothing so tattered the school sent a note home? The basic story is probably true, but she grew up in Greenwich, Connecticut. I used to live near there and it's one of the richest places in the US. "Tattered" in that community is probably extremely relative.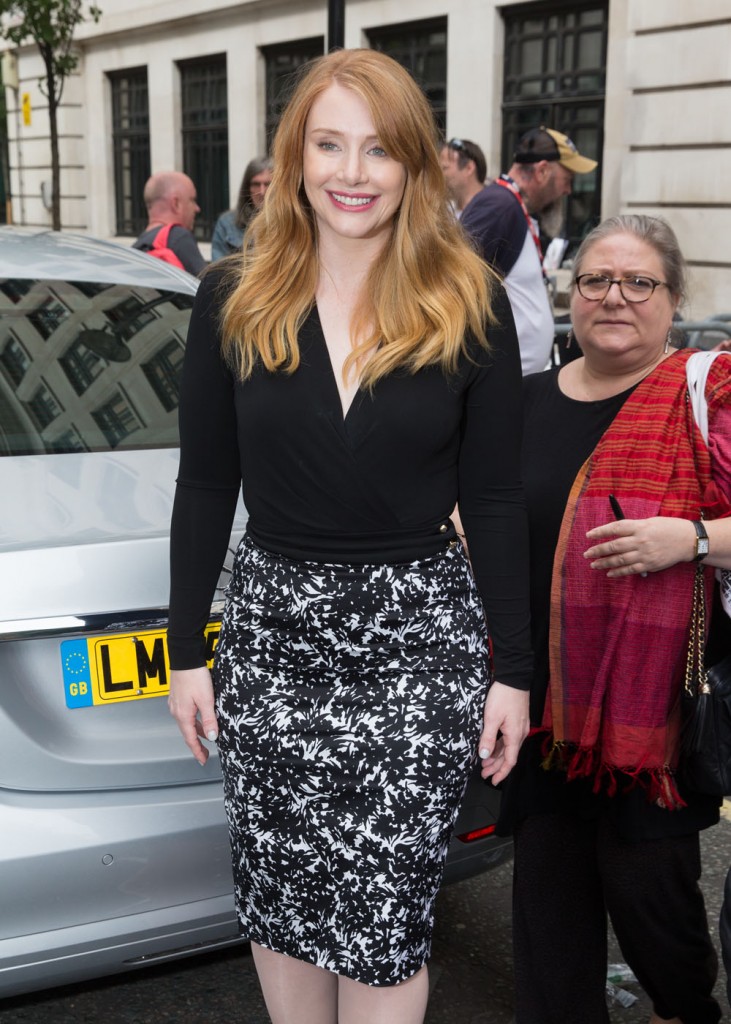 photos credit: WENN and FameFlynet