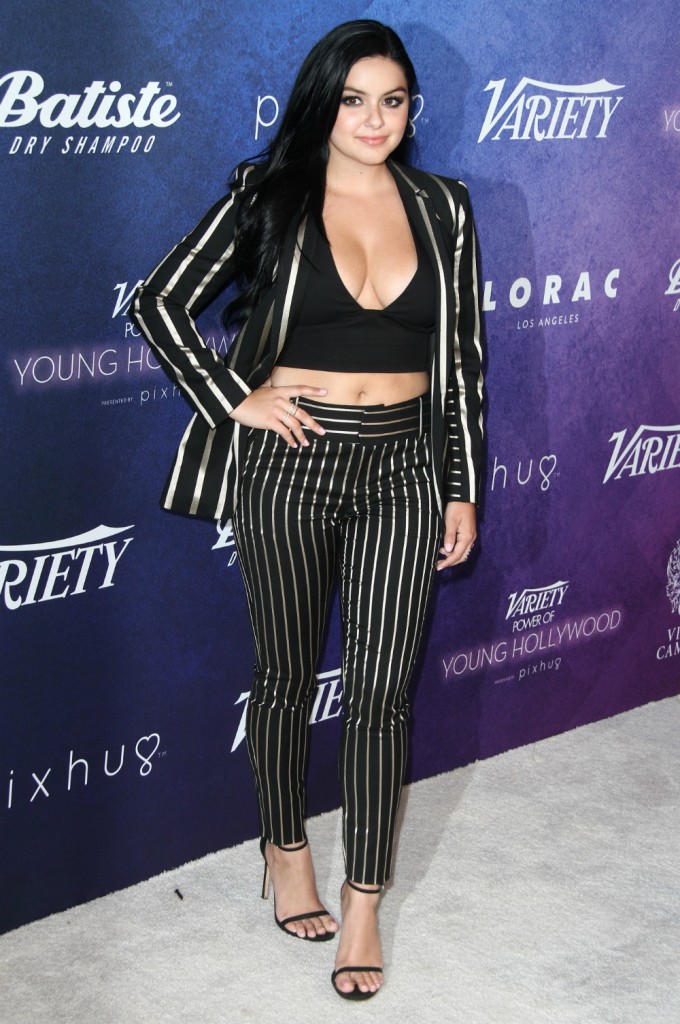 Ariel Winter likes to show off her figure in revealing outfits. Moreso, she likes to post pictures of herself in those outfits to her social media. And it doesn't matter if it is a red carpet slinky gown or just casual daywear, pretty much anything Ariel wears these days shows a lot of skin. Probably due to Ariel's age (18), everyone has an opinion on both her look and her showing it off. The only problem is, all of those opinions – good or bad – are falling on Ariel's deaf ears because those shots are for her and nobody else.
Ariel Winter's revealing social media posts have drawn both praise and ire, but the Modern Family star isn't too concerned about what her critics say.

"Everybody is so hyped up on the fact that I post photos where my butt's out. It's a butt. Everyone has a butt. I don't think it's crazy," the 18-year-old actress told ET Tuesday at Variety's Power Of Young Hollywood Issue Celebration in Los Angeles.

Winter has fired back several times at body shamers who took to her Instagram section to leave not-so-kind comments about her choice of wardrobe or her figure. But the backlash hasn't prompted her to think twice before posting a sexy photo, she said.

"I don't really think I'm telling myself, 'You should post this, you shouldn't post that,' I feel like I'm just having fun," she said at the event, where she donned a striped pant suit with a black, cleavage-flaunting top. "I like my fans to see what I'm doing."

Along with the criticism, Winter's posts have prompted praise from fans who have called her photos "body positive."

But, Winter says, whether she is hated or loved, she is determined to live life the way she wants to.

"It's like, Let me live! I'm enjoying my life, you're enjoying your life. You should be posting your butt if you like it, too!" she added.
I had my tsking finger out and ready to wag at Ariel when I opened this story. But once I read it, I kind of don't have a problem with it. I mean, the logic that a bare rear is fine because we all have one is a dumb argument but I agree with the rest of it. I don't dress like Ariel and doubt I'll let my children dress like that when they enter their teens. But Ariel isn't trying to say that her attire isn't provocative, she's saying she likes her body and posting it makes her happy. We now know she didn't always feel this way and I am happy to see her her confidence post breast reduction. I respect that her posts are not affected by detractors or fans but just what her 18-year-old self feels like posting. It gives credence to her body-shaming comments, that she won't back down because someone cried shame but at the same time, she's not pushing the envelope to garner cheers.
Two things: 1) Ariel is young but she is an adult and at this point, a photo of her décolletage or derrière is about as shocking as Ariana Grande's duck lips – we might as well get used to them because they aren't going to stop anytime soon. 2) As much as I agree that Ariel has every right to post the pictures she does, in no way am I condoning her outfit selections. Her fashion sense has been declining rapidly and body-positivity or not, ugly clothes are ugly clothes.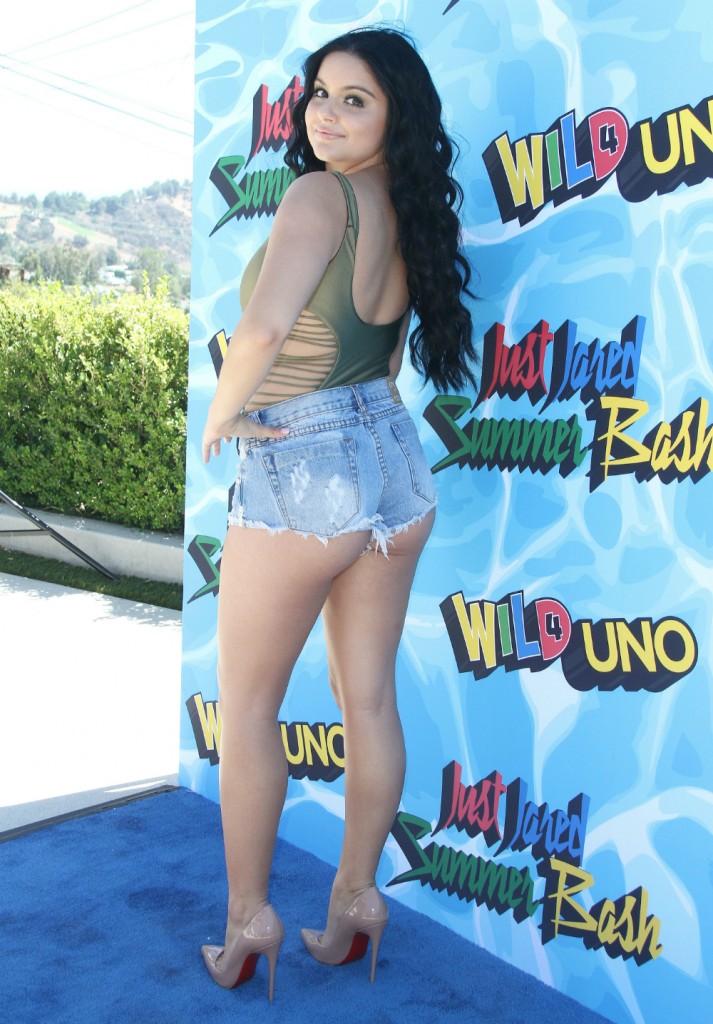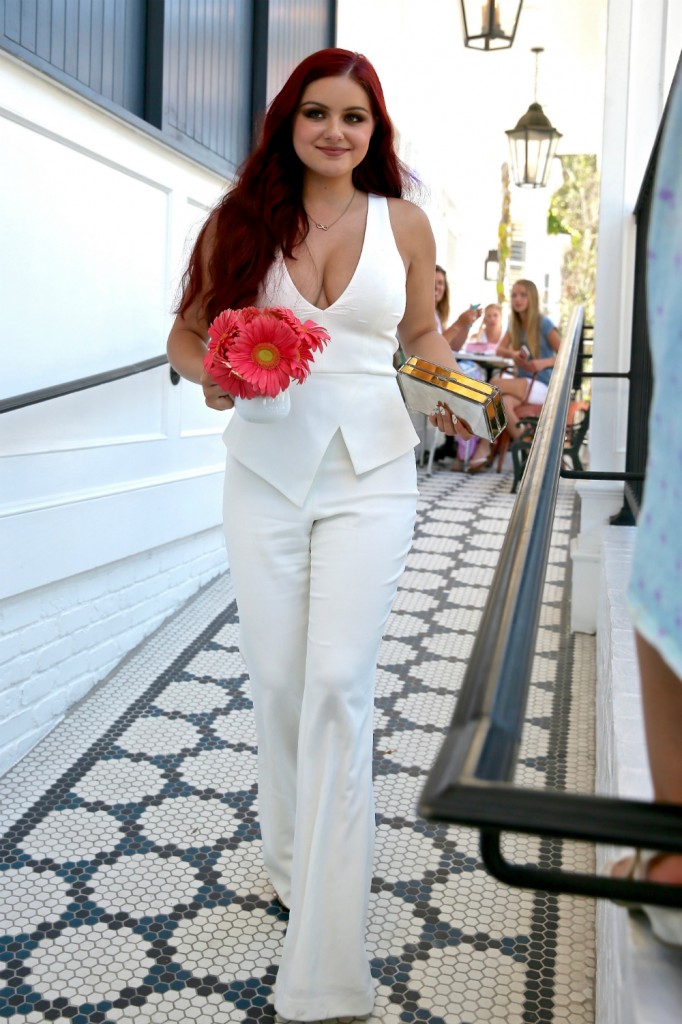 Photo credit: Fame/Flynet and WENN Photos