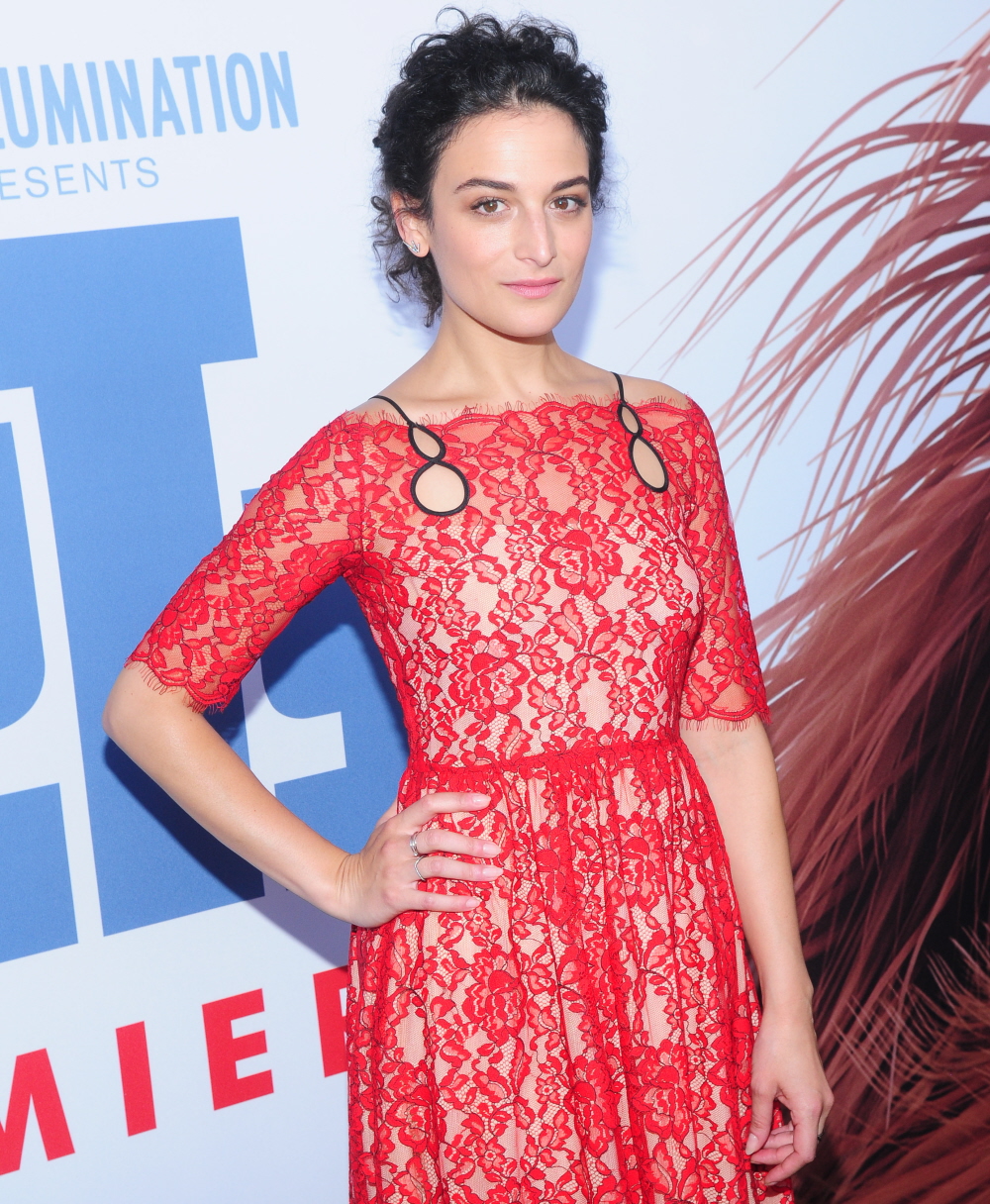 Despite the shadiness of how Jenny Slate and Chris Evans started up, I actually enjoy the sort of low-key way they've been doing their summer romance. I mean, I believe that they've been banging for months, close to a year. But they've only been officially together for about three months. And while the tabloids have enjoyed side-eyeing the relationship, it does seem like Jenny and Chris are well-matched and well-suited for each other. Case in point: he's apparently followed her around while she's done stand-up, and now her stand-up acts are selling out because… people think they might run into Chris?
Dating Chris Evans is doing wonders for Jenny Slate's career. In the not-so-distant past, the stand-up comedian, 34, had to constantly remind fans that tickets were still available for purchase the day of her show, but not anymore!

"Jenny recently performed two sold-out sets in Boston," reveals an insider, who suspects ticket sales are up solely because fans are hoping to catch a glimpse of Captain American in the flesh – since he showed up at the Sinclair in Cambridge's Harvard Square to cheer on his girlfriend Aug. 7.

"Chris is super-supportive of Jenny," adds a source. "If being with him gives her career a boost, he's more than happy to help out."
[From Star Magazine, print edition]
Part of me is pissed off that they're trying to attribute a female comedian's successful, sold-out shows to her boyfriend. Another part of me is like, "Well, hooking up with Chris really did raise her profile, so I kind of understand it." I'm not saying Slate was an untalented nobody before – she most certainly was NOT an untalented nobody. She was well-known to niche audiences, more of an indie-comedy darling than a mainstream, household name. But "dating Chris Evans" really has brought her a wider audience, for sure. That's not why she's dating him though. She's dating him because he's her dream 7th grade boyfriend. Gross.
Jenny Slate Is Red Carpet Official With Chris Evans #glamour #beauty #cosmetics https://t.co/x8Pv1xW5aD pic.twitter.com/mmmrB2bRK1

— Teyla Vera (@teylavera) August 8, 2016
Photos courtesy of WENN, Twitter.