On Friday, US Olympic swimmers Gunnar Bentz and Jack Conger were finally allowed to leave Rio after Brazilian police forced them off of a plane several days earlier. James Feigen was also allowed to leave after "agreeing to donate" $11,000 in exchange for his passport. Once those three swimmers were out of Brazil, Ryan Lochte issued an apology, took responsibility for what happened at a Rio gas station, and he also maintained the story that he and the other swimmers were held at gunpoint and robbed/extorted for money. Shortly after Lochte's apology – which seemed to be carefully crafted by a team of lawyers – we also learned that Lochte had hired Matthew Hiltzik, one of the biggest and best crisis managers in the business.
I would think that the crisis manager probably recommended that Lochte give an interview immediately to try to explain what happened. There was no possibility of "getting ahead of the story," but there was/is a possibility of simply asking to be forgiven and telling his side. Which Lochte did – Matt Lauer flew back to the US to speak to Lochte face-to-face, and the first part of the interview aired Saturday night. The second part will air tonight on NBC. Here are the two clips that are online:
In between taking full responsibility for lying/exaggerating and tearing up about "letting my team down," Lochte again maintains that they were held at gunpoint:
"Whether you call it a robbery, whether you call it extortion or us paying just for the damages — we don't know. All we know is, there was a gun pointed in our direction, and we were demanded to give money. We just wanted to get out of there. There was a gun pointed in our direction, we were all frightened, and we wanted to get out of there as quick as possible."
Ryan Lochte is an moron, absolutely. He even says his actions "immature," which is putting it mildly. But this brings me to a question I've been wondering about for days now. What if Lochte had told the truth from the beginning? What if he had basically told what really happened? Would that have been a sympathetic story?
Gunnar Bentz also made a statement once he was allowed to leave Rio – go here to read.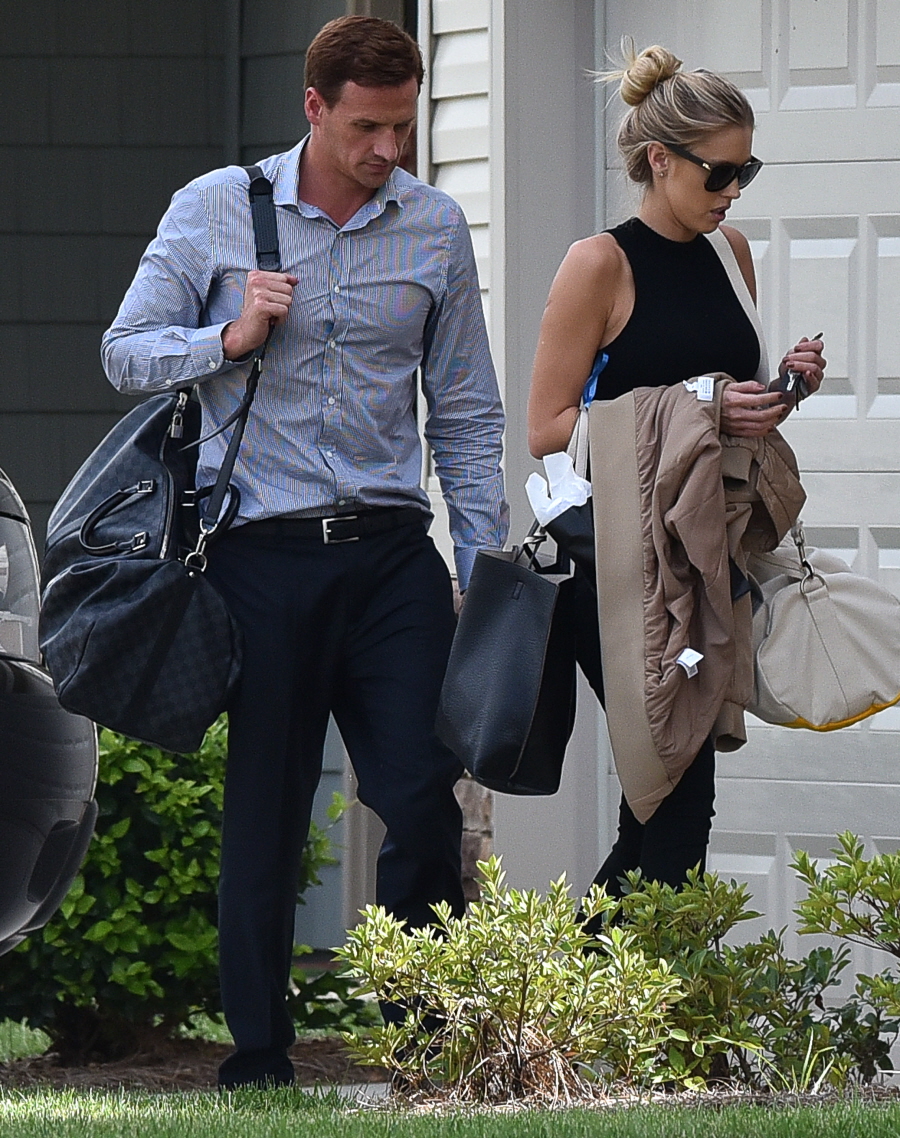 Photos courtesy of Getty, Fame/Flynet.