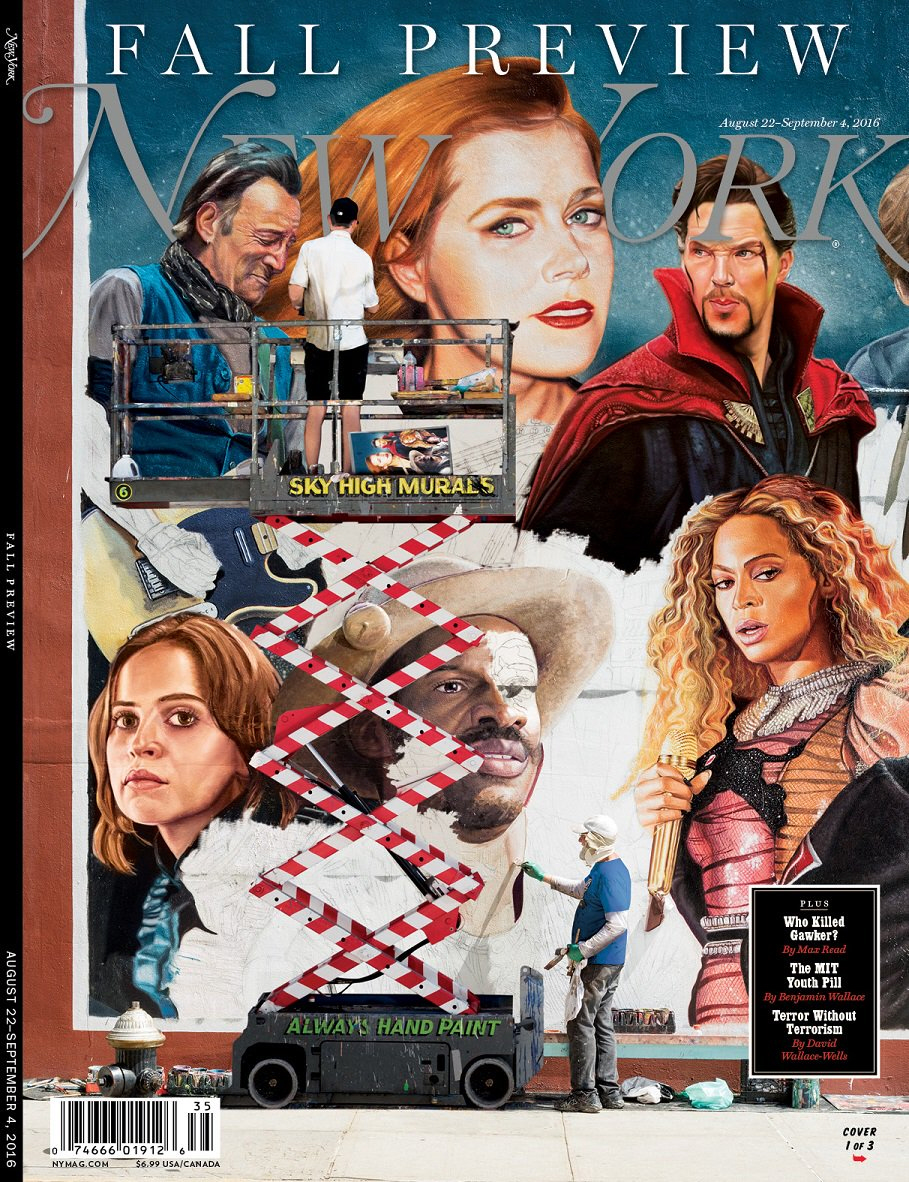 Amy Adams is likely going to have another big year, and she'll probably get nominated for an Oscar again. She's never won an Oscar, despite being nominated five times already. Unfortunately, I don't really see how the stars will line up for her this year, but you never know. Amy has the lead role in Arrival, the aliens-are-here-and-they-want-to-communicate movie. She also has a big part in the ensemble Nocturnal Animals, directed by Tom Ford. Amy is partly on the cover of the new issue of New York Magazine, the fall-preview issue, because of these films. She gave a somewhat boring interview too – the best quote in the piece is from Tom Ford, not Amy. I love her and everything but say something controversial, Amy! Say something about David O. Russell again. Some highlights:
She's not a celebrity: "I don't think of myself as a celebrity. It's not a part of my pursuit… Nothing against those who do."

She's shocked when people film her on their iPhones: "I am still really naïve. I am continuously shocked." By what? "The world! How people behave. Like, it would never occur to me to post a picture of myself in my underwear on Twitter. Maybe the 20-year-old me — I shudder to think of what I would have done in my moment of desperation and seeing what I might've chased."

Tom Ford on why he cast Amy: "I think American Hustle was the first time a lot of us realized how beautiful she was. God, how beautiful her breasts are. It was a surprise. It was like, Wow." He pauses, considering how that quote might read. "As a gay fashion designer and not a lecherous straight man, I can say that."

The reaction to her American Hustle character: "I got such great reactions to the way my character looked in American Hustle. I thought, This girl is twisted. She lies to everybody and people love her. People had so many less questions about character development — playing someone who was living a lie within a lie — and so many more about my cleavage."

Chasing the "pretty girl" roles: "I used to yell at my manager because I would get brought in to play the model version of me, and the model version of me would always get the part. And my manager said to me, 'You can either chase that or you can chase something else. What path you do want for yourself?' And you realize that me going to an audition where I am standing next to Jaime Pressly in a bikini is not going to work. I had to realize pretty early on what I wasn't. But I did chase that other thing."

She still wants to play Janis Joplin: "When people first brought the project to my attention, I said, 'I can't do this; people would judge me and tell me all the reasons that I am not like her.' And then when I started reading about her, I realized that she was this beautiful human plagued by things which are so common. She had a need to find something. People saw this huge personality, but there was this soulfulness and this screaming child inside of her."
"Maybe the 20-year-old me — I shudder to think of what I would have done in my moment of desperation and seeing what I might've chased." Word. As much as I judge the younger peeps for their oversharing and famewhoring on social media, I do wonder if I would have been that oversharing at that age, had the technology been available. I mean, I did a lot of dumb and crazy sh-t when I was younger and thankfully very little evidence of that time in my life survived. Those Instagrams are forever, kids. There's a record of every dumb tweet you've ever made. Also: is it "okay" for Tom Ford to say lecherous things about Amy's body because he's a gay man? Hm.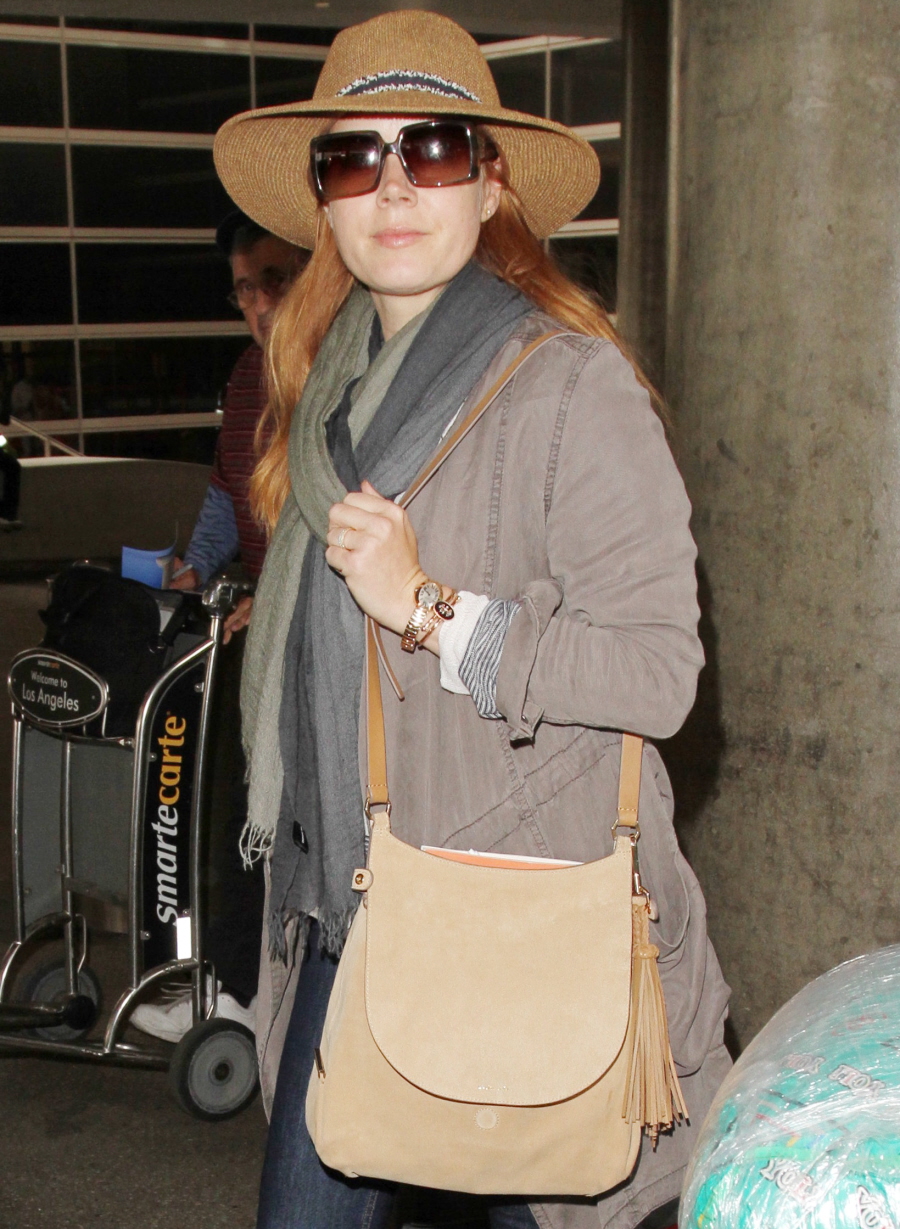 Photos courtesy of NY Mag, WENN.