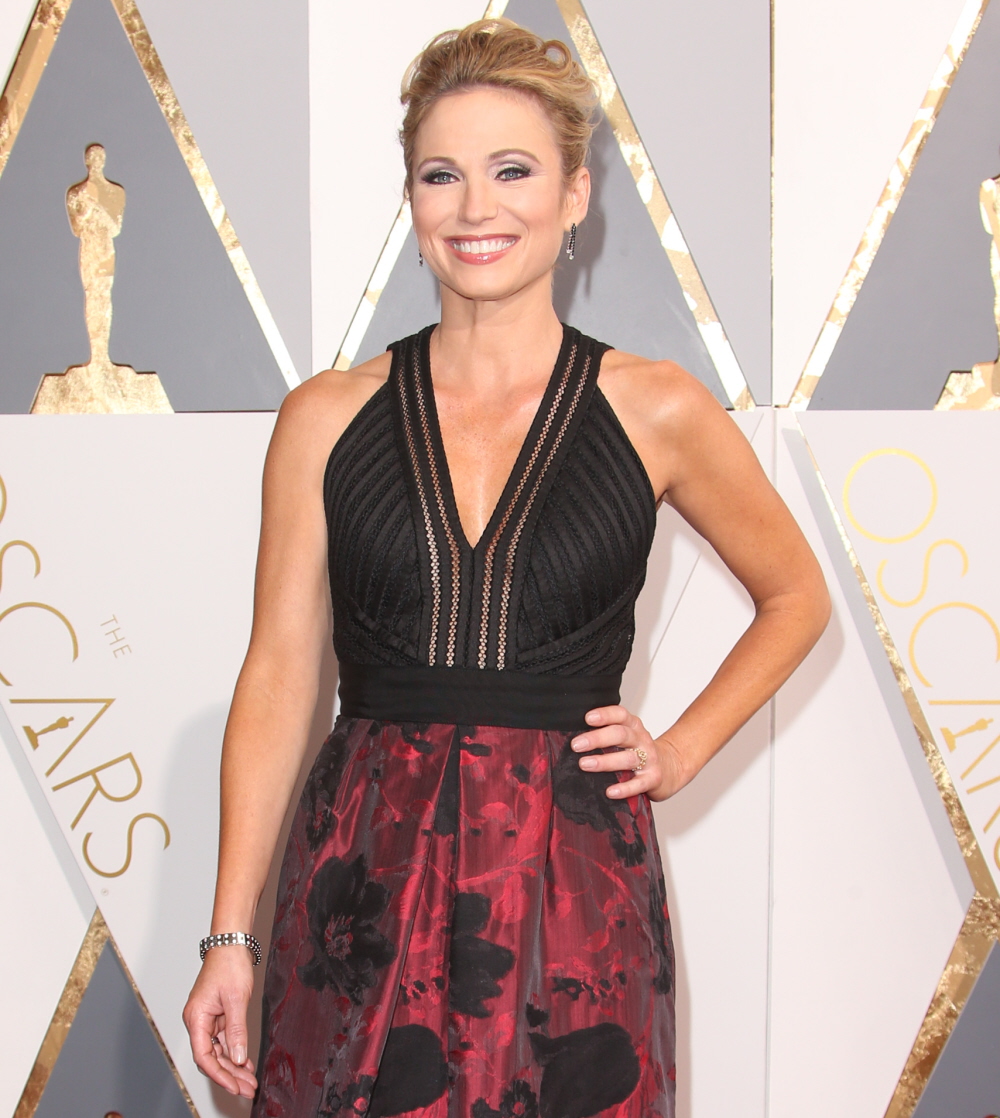 The news about Zendaya's casting as Mary-Jane Watson in the Spider-Man reboot was a big discussion on the morning shows on Monday. Good Morning America tried to do a segment on it, with George Stephanopoulos and Amy Robach leading the conversation. As you might expect, the conversation did not go well, because Robach couldn't even go one minute without dropping the term "colored people." In context, this was her question: "We all know Hollywood has received recent and quite a bit of criticism for casting white actors in what one might assume would be reserved for colored people, is this potentially the industry trying to right itself?" Here's the clip:
#HowToGetMediaAttention? Use the term "colored people" on Good Morning America – like Amy Robach did this morning. pic.twitter.com/tnVEa9ZfVf

— Pin Head (@PiercedSkull) August 22, 2016
I love George's face when she says the bad phrase. He knows it immediately, can you see that? He looks down at his papers like "Oh sh-t, this woman just stepped in it."
When Benedict Cumberbatch made the same mistake a few years back – using the term "colored actors" – there was an immediate backlash and Benedict ended up issuing a thorough apology for being an idiot. Using the term "colored [anything]" is pretty antiquated, and it surprises me that so many white people still do it so often. For me, it doesn't rise to the level of a racial slur, but saying anything or anyone is "colored" is definitely problematic. For the record, "actors of color" would have worked in Robach's situation (word salad), as would "African-Americans" or "non-white actors." The only time – and I mean THE ONLY TIME – it's acceptable for a white person to say "colored people" is when you're explicitly saying what the NAACP acronym stands for.
As for Robach, she did issue an apology, saying the incident was a "mistake" and she meant to say "people of color." She also said that the incident is "not at all a reflection of how I feel or speak in my everyday life." Really? Because it came rolling out of your mouth with ease.
Fun fact: Amy Robach is married to Andrew Shue, from Melrose Place!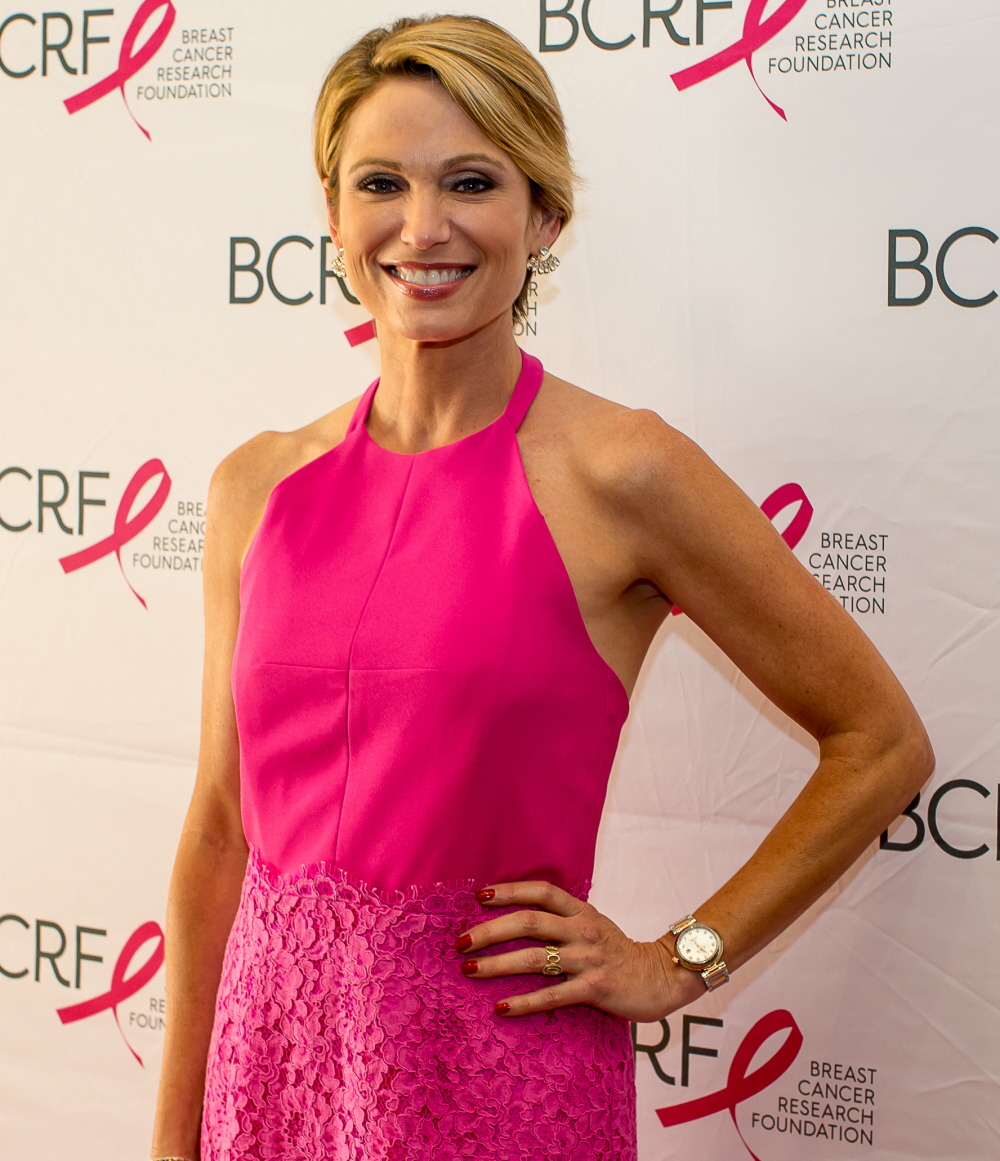 Photos courtesy of WENN.