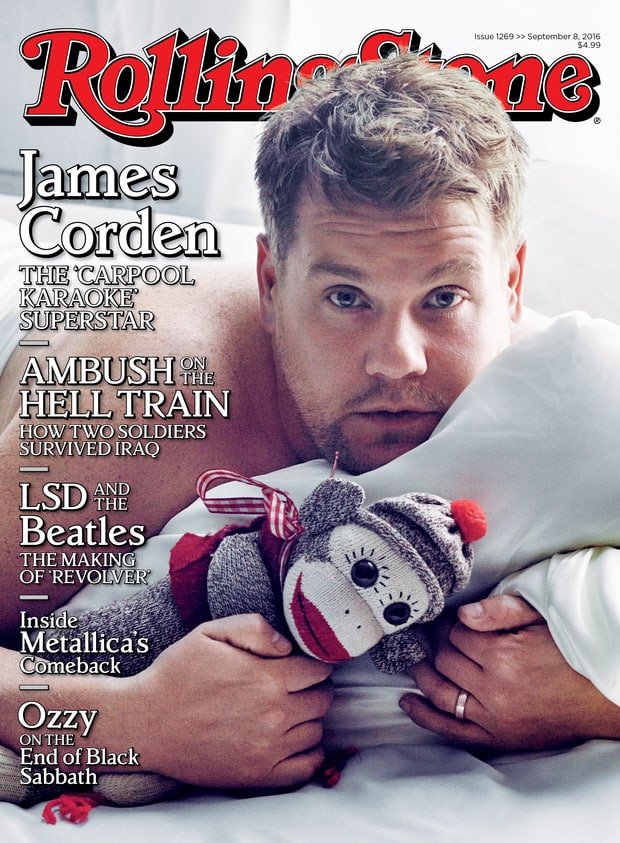 James Corden covers the new issue of Rolling Stone. Corden even tweeted a copy of his cover, his first time on the magazine, because he was so proud. Even though Corden has been enormously famous in the UK for years now, his fame in America has only recently reached a fever pitch, mostly because of the enormously popular Carpool Karaoke series, but also because Corden seems very goofy and accessible, which we tend to like over here. This RS piece is a fascinating read, mostly because you really get the sense that Corden can just turn on that part of himself that is goofy and accessible, then other times he seems like a hard-edged pro who fought hard to get where he is. You can read the full piece here. Some highlights:
The interview took place during the RNC: Corden's show isn't overtly political, but like the rest of humanity, he'd been sucked in; first his homeland going Brexit (which he saw as a disaster), and now Trump Summer. "The positivity of the Obamas as a family is undeniable," Corden says. He got a tour of the White House, during which he told one of his staff, "Can you imagine Donald Trump just walking these corridors? When something happens? Just a tornado."

What he misses about London: "It's the architecture. Here they have the Hollywood sign, and they don't even light it up at night. That's insane. Is it the neighbors? It's like not lighting up Big Ben."

He's been trying to break his way into Hollywood for a long time: "I would have meetings where people would tell me how much they would like to work with me and then nothing happened. The first times I came to Los Angeles, I would just drive around dying from encouragement. The thing is, most people here don't know I've put in my 10,000 hours."

He went to a Salvation Army church as a kid: "It was a f–king disgrace. What is a Christian? There were a lot of people walking through the door of that church and preaching something that in no way was how they were living their lives, or behaving, or acting."

Growing up a "bigger" boy: "If you're big at school, you've really got two choices. You're going to be a target. If you go to school and you're me, you go, Right, I'm just going to make myself a bigger target. My confidence, it will terrify them.' That's how I felt in school. Inside, you're terrified. But if you're a bit funny, if you're quicker than them, they won't circle back on you again."

Big people fall in love too: "I could never understand when I watch romantic comedies, the notion that for some reason unattractive or heavy people don't fall in love. If they do, it's in some odd, kooky, roundabout way — and it's not. It's exactly the same. I met my wife; she barely owned a television and worked for Save the Children. We sat down one night and we fell in love and that was it."

Accepting CBS's offer to host: "Outside of my being white and male, choosing me was a bold choice."

Corden aims for lightness & fun: "When Letterman was on, when Leno was on, you were watching very, very different news to the news you're watching today. I feel like what you might want and require now is a bit of light at the end of your day."

The two kinds of performers: "There's two kinds of performers. Aliens like Daniel Day-Lewis, and humans. Somehow, we think the aliens are better because they're more mysterious. Neither is better. I'm definitely in the human camp."
I don't know how I feel about his human-performer versus alien-performer theory. Like, Daniel Day-Lewis IS better than almost everybody else. But that doesn't negate the performers who just want to have fun and act silly and sing and do skits. It's all performing, which I guess is Corden's point. As for what he says about being bigger… I absolutely agree with him about Hollywood romances. Hollywood acts like only skinny blonde women and chiseled beefcakes fall in love. And if two normal-sized or "bigger" people fall in love, it's an oddity or a freakshow or a minor plot point. We need better body representation in our rom-coms!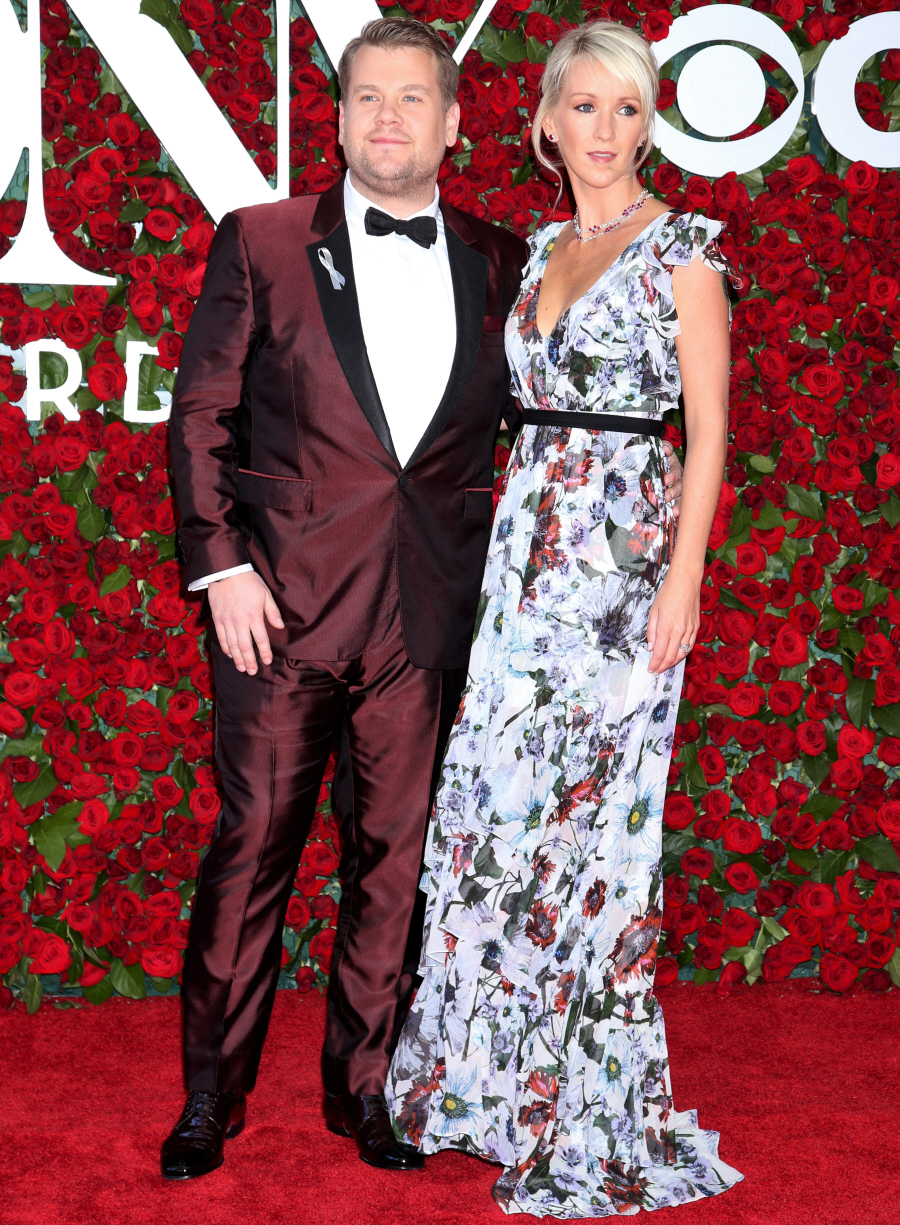 Photos courtesy of WENN, Rolling Stone.