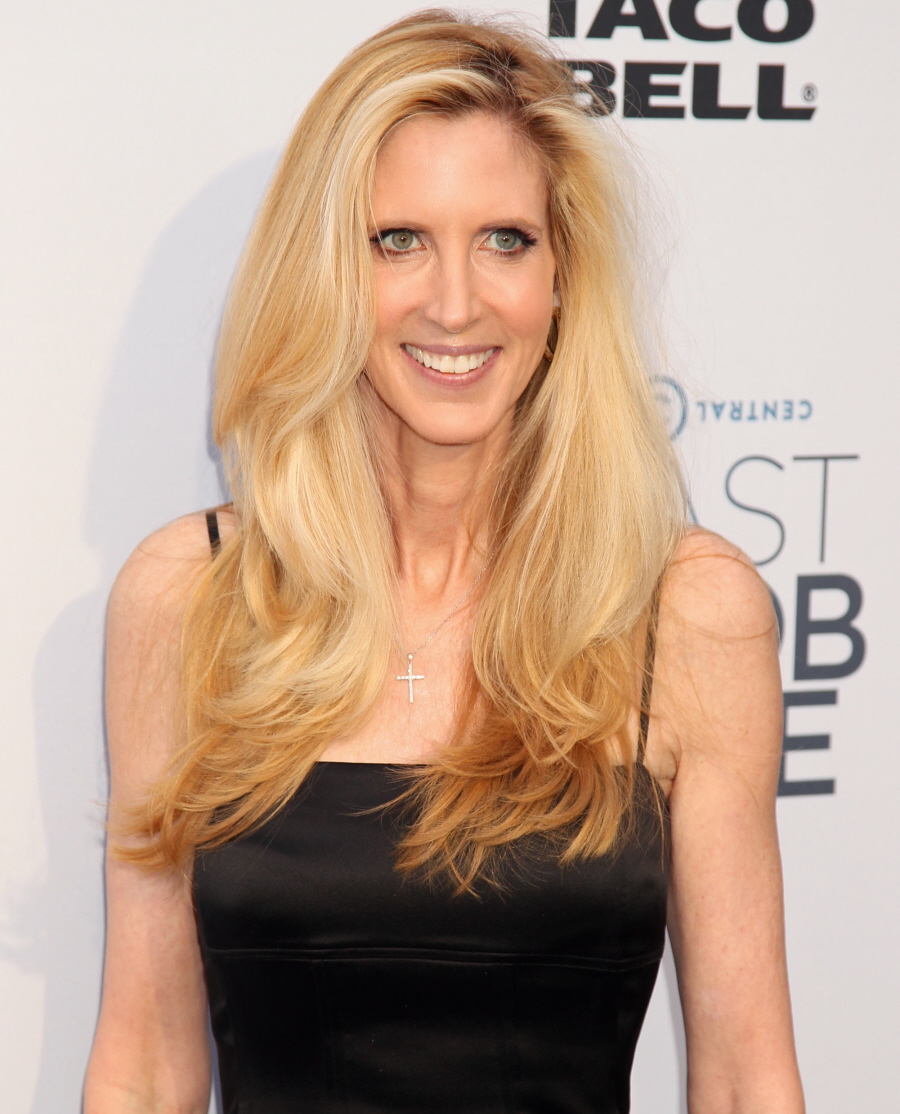 Over the weekend, Comedy Central held and taped Rob Lowe's official Comedy Central Roast. The roast doesn't air until Labor Day (Monday, September 5th). I don't even really know why Rob Lowe, of all people, gets a roast, but Comedy Central does work with the roastee, and the goal is to have a mix of genuine friends and professional comedians doing the roasts. Which is what happened here – many of Rob's friends came out, and many of Comedy Central's stable of professional-roasters came out too. But that didn't explain the presence of Ann Coulter. Lowe considers himself a politico, a well-connected guy with some conservative leanings. But cozying up with Ann Coulter will leave you smelling of sulfur and desperation.
So, obviously, Coulter ended up getting the brunt of the "roast." Which was probably the point anyway – while Rob Lowe has many faults which can be easily exploited for comedy, he's also pretty boring. Why not go after Ann Coulter? That's why she's there. So here are some of the jokes/truths aimed at Coulter (warning: many of these jokes are pretty offensive):
Jeff Ross: "Ann Coulter wants to help Trump make America great again. You can start by wearing a burka. You have a face that would make doves cry. That voice, it's like fingernails on a chalkboard in an inner-city school you wanna defund. Ann's against gay marriage. What's your thinking on that? If I can't get a husband they shouldn't, either?"

Jimmy Carr: "Ann is one of the most repugnant, hateful, hatchet-face bitches alive. It's not too late to change, Ann. You could kill yourself!"

Nikki Glaser: "Ann Coulter has written 11 books, 12 if you count Mein Kampf. Ann, you're awful. The only person you will ever make happy is the Mexican who digs your grave."

Pete Davidson: "If you are here, Ann, who is scaring the crows away from our crops?"

Peyton Manning: "I just realized that I'm not the only athlete up here tonight. As you all know, earlier this year Ann Coulter won the Kentucky Derby."

David Spade: "She seems stiff and conservative, but Ann gets wild in the sheets. Just ask the Klan. It looks like she's having a good time. I haven't seen her laugh this hard since Trayvon Martin got shot."

Jewel: "I do want to say as a feminist that I can't support everything that's been said tonight. But as someone who hates Ann Coulter, I'm delighted."

Ann Coulter: "I'd like to welcome everyone to the Ann Coulter roast with Rob Lowe. I'm only here for all the love and respect I have for Rob Lowe and all of the talented performers tonight. It has nothing to do with the book I published four days ago."
Pete Davidson also referred to Coulter as a "racist c—t," which became one of the headlines. So the Daily Beast contacted Coulter after the roast to make sure she was icing all of those third-degree burns, and at first, she insisted that she's fine. She told the Beast: "Everybody has such thin skin. Bless their hearts, they were trying to be funny." When I read that, I felt like, "Oh, it's probably off-brand for her to complain." But then she did go to The Hollywood Reporter to complain about the "jokes" – go here to read the interview. She really glosses over the whole "why were you even there" thing, which I think is pretty central. Like, are these jokes inappropriate and offensive? Of course. But if you've seen the Comedy Central Roasts, you know that's the point. I wouldn't be able to handle it… which is why I would never agree to attend a roast, or be roasted.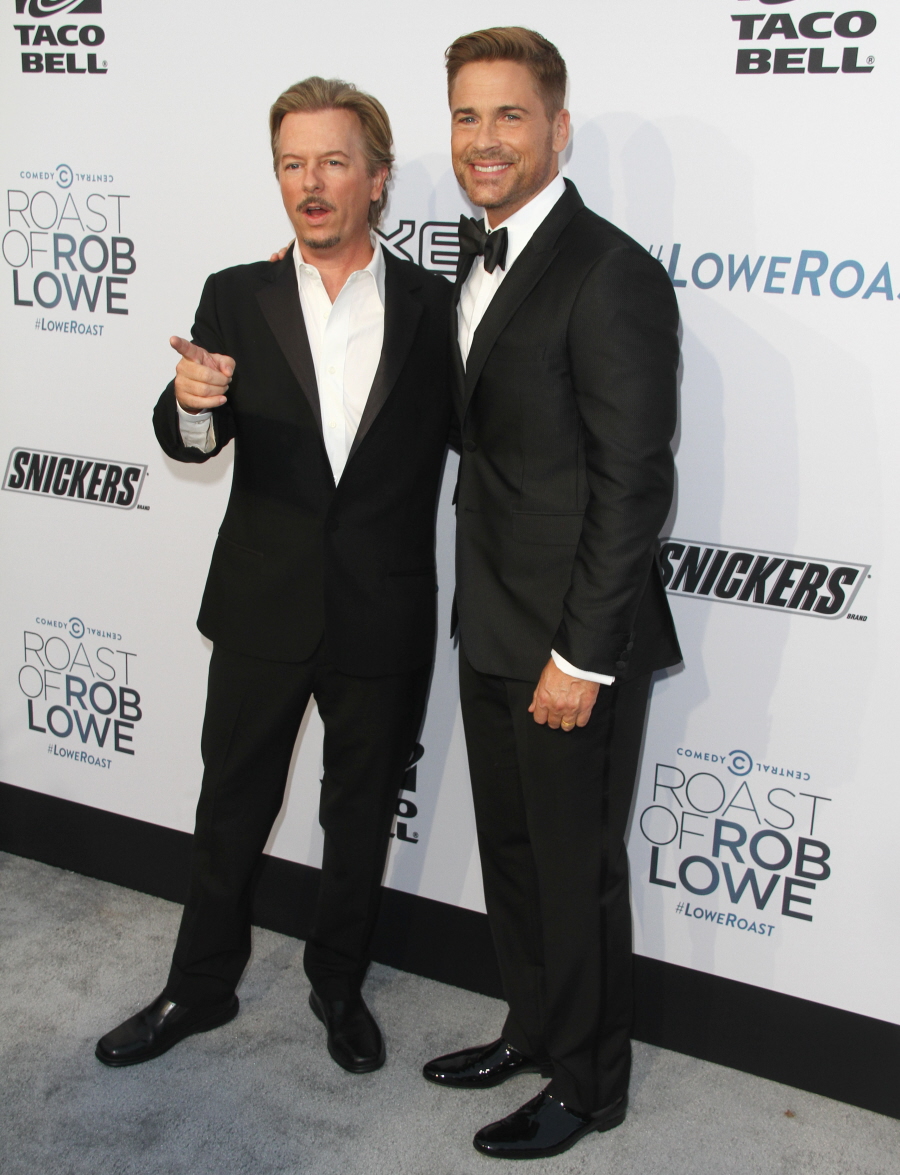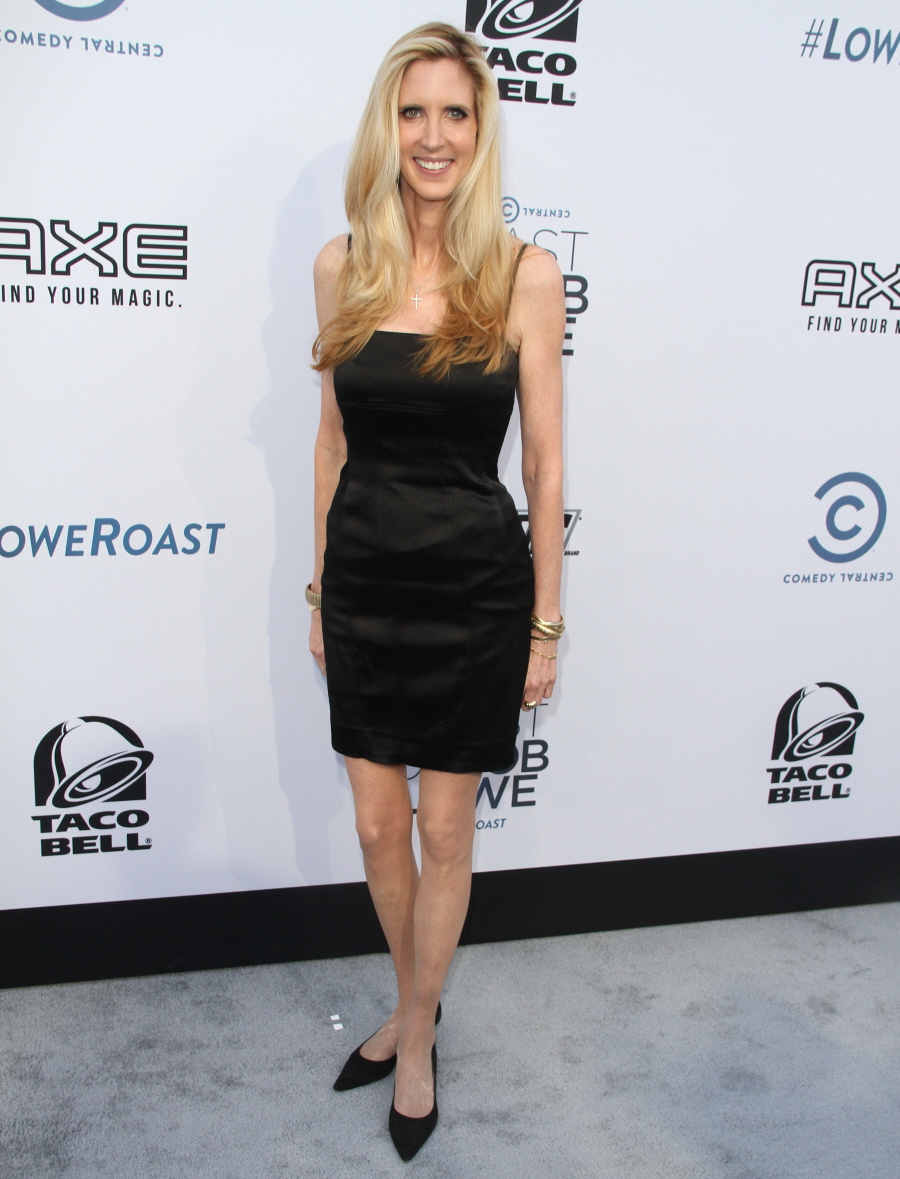 Photos courtesy of Fame/Flynet.