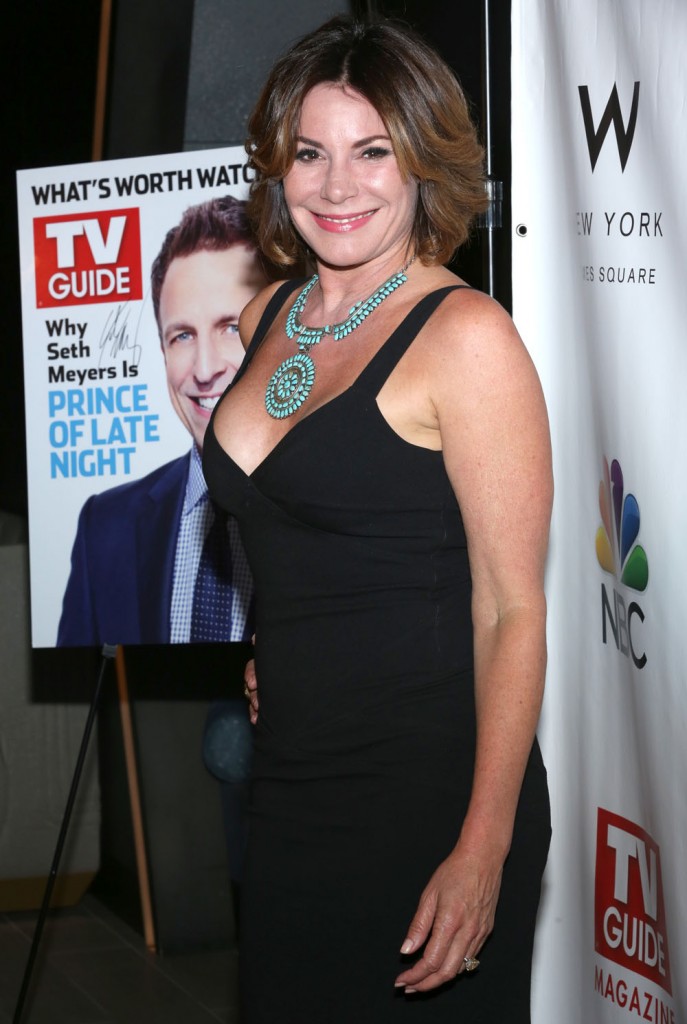 Real Housewife of New York Luann de Lesseps seems to be living that old adage "the show must go on" and is going ahead with her marriage to NYC businessman Tom D'Agostino. D'Agostino, 50, was caught having an allegedly drunken make-out session with a Playboy model at New York's Regency Hotel the day before his engagement was announced. What a winner.
Of course, since Luann, 51, lives her life in front of the cameras, her castmate Bethenny Frankel was the one who spilled the beans about the encounter. On an episode of RHONY, Bethany asked Luann if she and Tom were engaged in a "European relationship." Luann balked and asserted that Tom was her "soulmate." And then the proverbial poop hit the fan when Bethenny produced a photo of Tom and the model in a liplock. Luann didn't appreciate the intel, apparently, telling Bethenny to stay out of her business and blowing off Tom's behavior because he was a little tipsy. What the what?
Despite this "hiccup" in their relationship, Luann is excitedly moving forward with planning her nuptials. The ceremony is scheduled for New Year's Eve in Palm Beach, Florida. Luann defended her choice to stay with Tom, kicking off the "for better or worse" part of marriage, in an interview with Entertainment Tonight. Enjoy the sweet, sweet delusion.
"We love each other," she says. "I always say if you can't forgive the people you love, then who can you forgive? … I'm not going to let a silly kiss ruin the rest of our lives." De Lesseps says the kiss "of course" made her question her relationship at first, but that speaking to D'Agostino made her see things differently. "If he was trying to hide something would he really be in public? In the middle of the Regency Hotel? Kissing somebody?" she says. "I think he was just being stupid, and people make mistakes."

The RHONY star says the key to moving on was knowing her fiancé regretted his actions. "I think the key is to know and believe that someone is truly remorseful and somebody truly made a mistake, that there was no premeditation," she says. "I think it was not premeditated — I think it was a silly move and something that he feels really terrible about, and that meant really nothing to him."
Luann's #teamtruelove publicity tour continued when she talked to PEOPLE Magazine, using the same talking points she gave to ET. "I'm so in love." She went on to say, "Knowing that we can get through this has made our relationship even stronger. If you can't forgive those you love, who can you forgive?" The whole Bethenny/Luann incident is sure to be talked about on the upcoming RHONY reunion, with part one airing on August 31 on Bravo, but Bethenny's not getting an invite to the ceremony. Says Luann, of her "very negative" fellow housewife, "You'd think she'd be happy for me, but I think she's just an unhappy person."
I know it's not sex, or a true affair (emotional or intimate), but really? I don't know Luann – I don't watch any of the Real Housewives shows, but I'm thinking she could do much better. If he's done it to her before – and gotten away with it – he's sure to do it again. I can only assume Luann can't get any of the wedding deposits back. I certainly wouldn't want to spend the rest of my life, or at least (more realistically) a couple of years, with a guy who makes out with randoms at bars.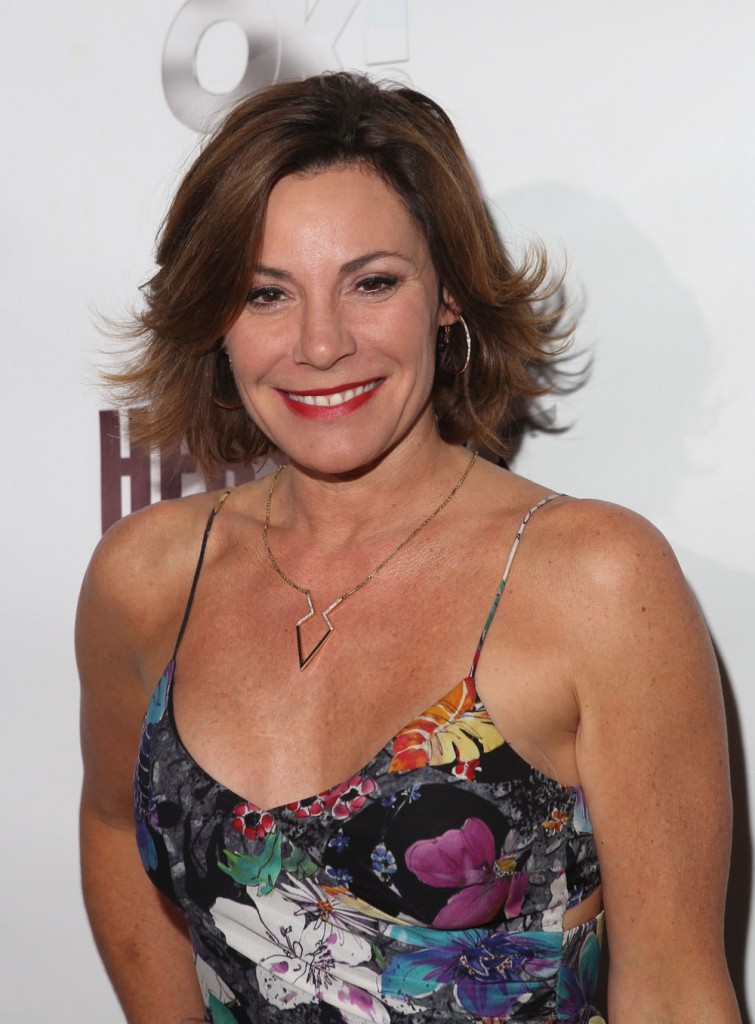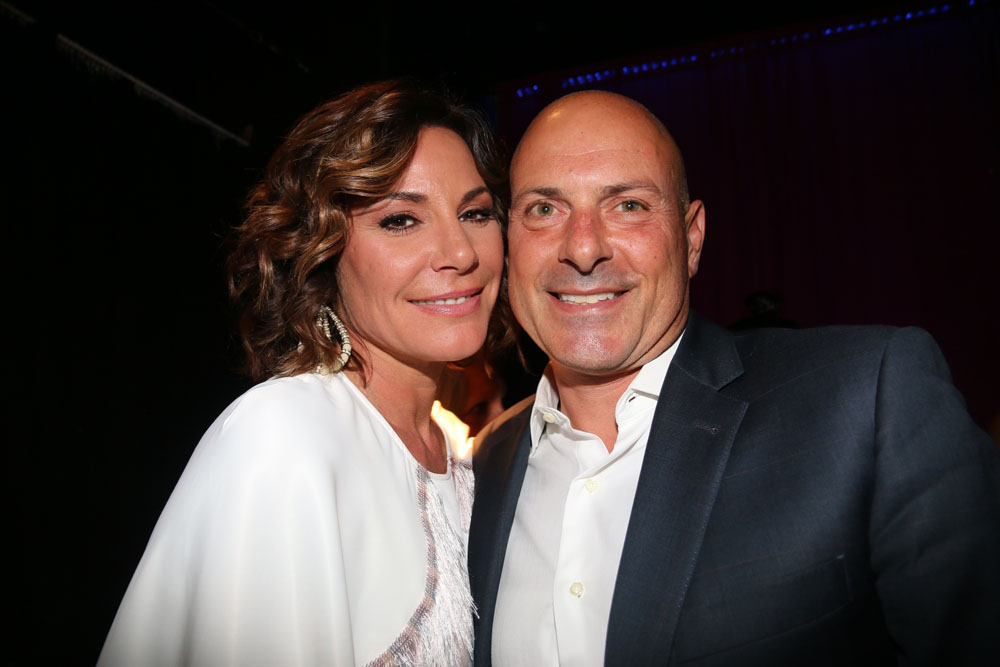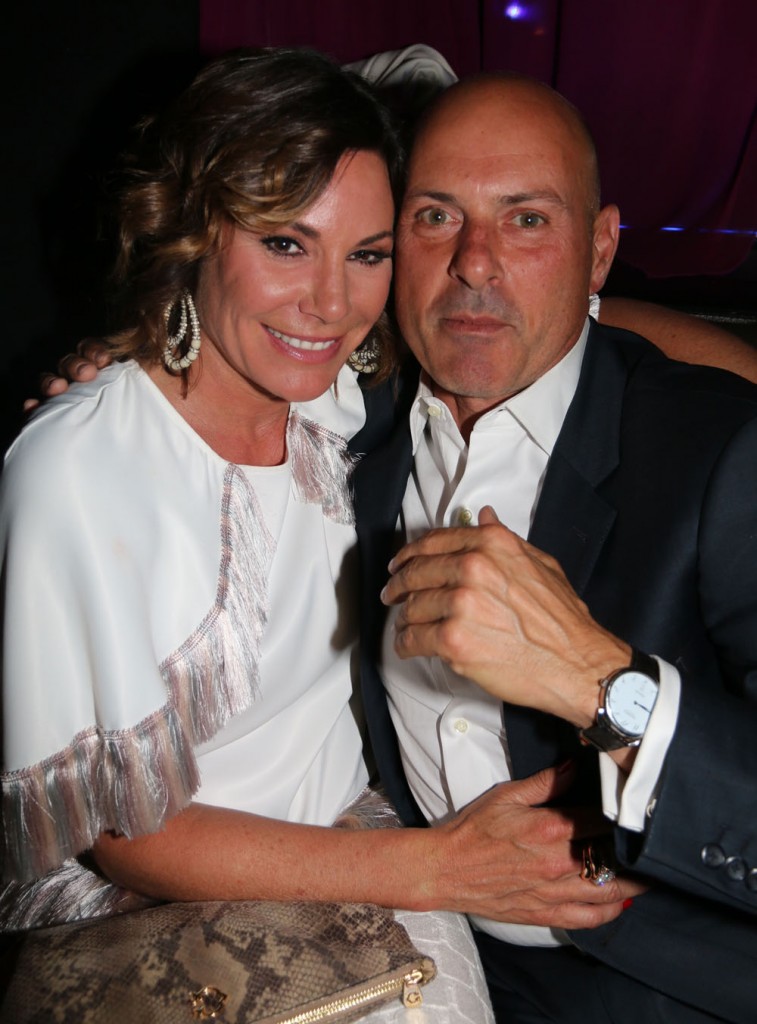 Photo credit: WENN.com