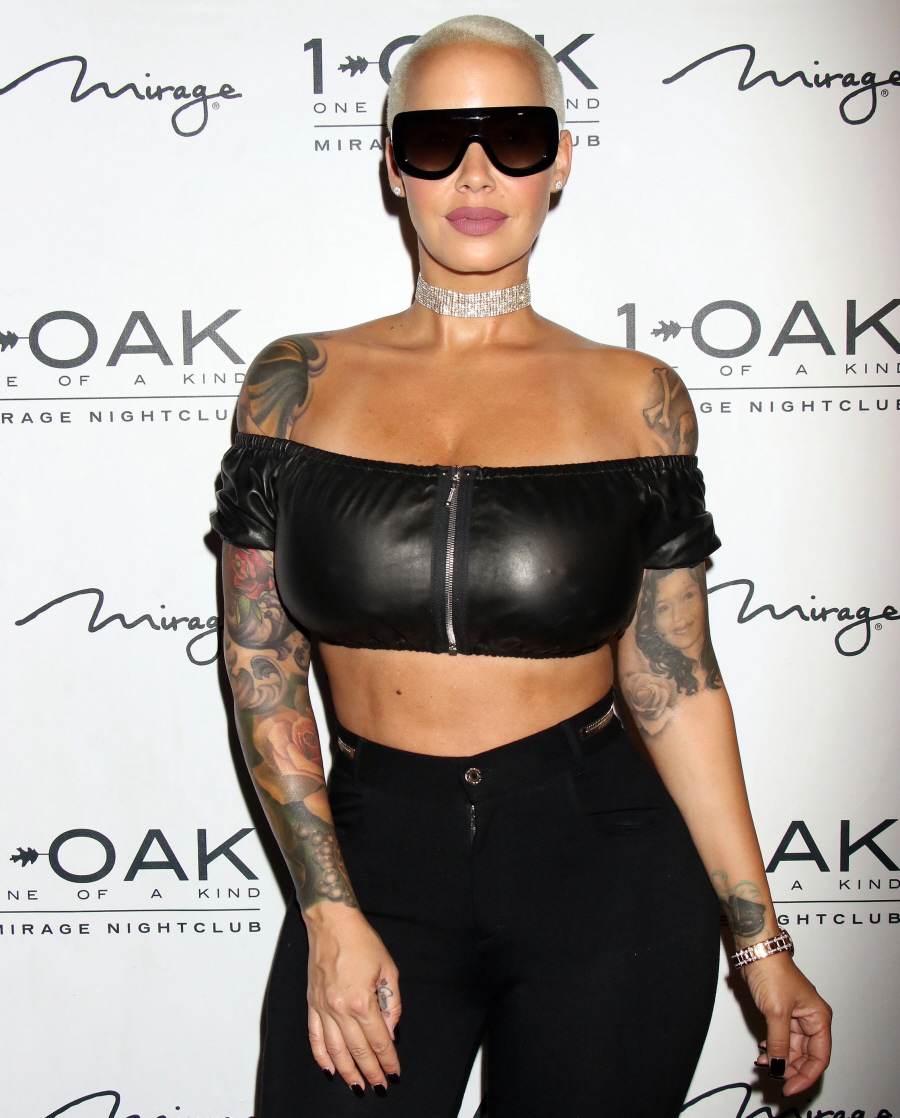 This discussion is NSFW.
Amber Rose has a weekly VH1 talk show and she's been doing a good job of keeping up the level of "controversy." Amber doesn't shy away from discussing hot-button pop culture stuff, even if it involves her ex, Kanye West. She also has become the de facto spokeswoman for de-stigmatizing women's sexuality with her Slut Walks, etc. As she talks more about that – how there should be equality between men and women for sexual acceptance – I admire her more and more. On last Friday's episode, Amber returned to one of her favorite topics: how men view women who have enjoyed colorful sex lives, and how much internalized sexism there is when men get with women who are more experienced sexually. Some quotes:
She's not going to count: "I'm 32-years-old, I've been around the block a few times. I'm not going to sit there and count. Especially all the times I said he could put the head in, then take it out, does that count? Because I used to be so good for that, I was the queen of that."

Women should be allowed to have side pieces too: "First question: Why are men allowed to have mistresses, and why aren't women allowed to have … whatever the f–k — there's not even a word for it! We can't even have, like — is it, like, 'side d–k,' right? I think we coined that."

How men get praised for having mistresses: "We [women] are smart enough to not let the men find out, I feel like guys get so sloppy. Women have an intuition, if he lies we know. … Sometimes we're in denial, like, 'He wouldn't do that to me,' but at the same time we like, 'Bitch, I know he did that.'"
If I'm being honest, I've internalized a lot of that "he's a slut" or "she's a slut" stuff too. Like, I don't care about the Number… unless the Number is really, really big. Then my thought isn't "he's a slut," but it's more like… what are trying to prove, dude? What kind of screwed relationship do you have with sex? It's more like a radar that goes off that the guy has issues with women and relationships. As for women and their Number… I agree, why even bother to count, and what even counts? This should be Amber's new movement: #StopCounting.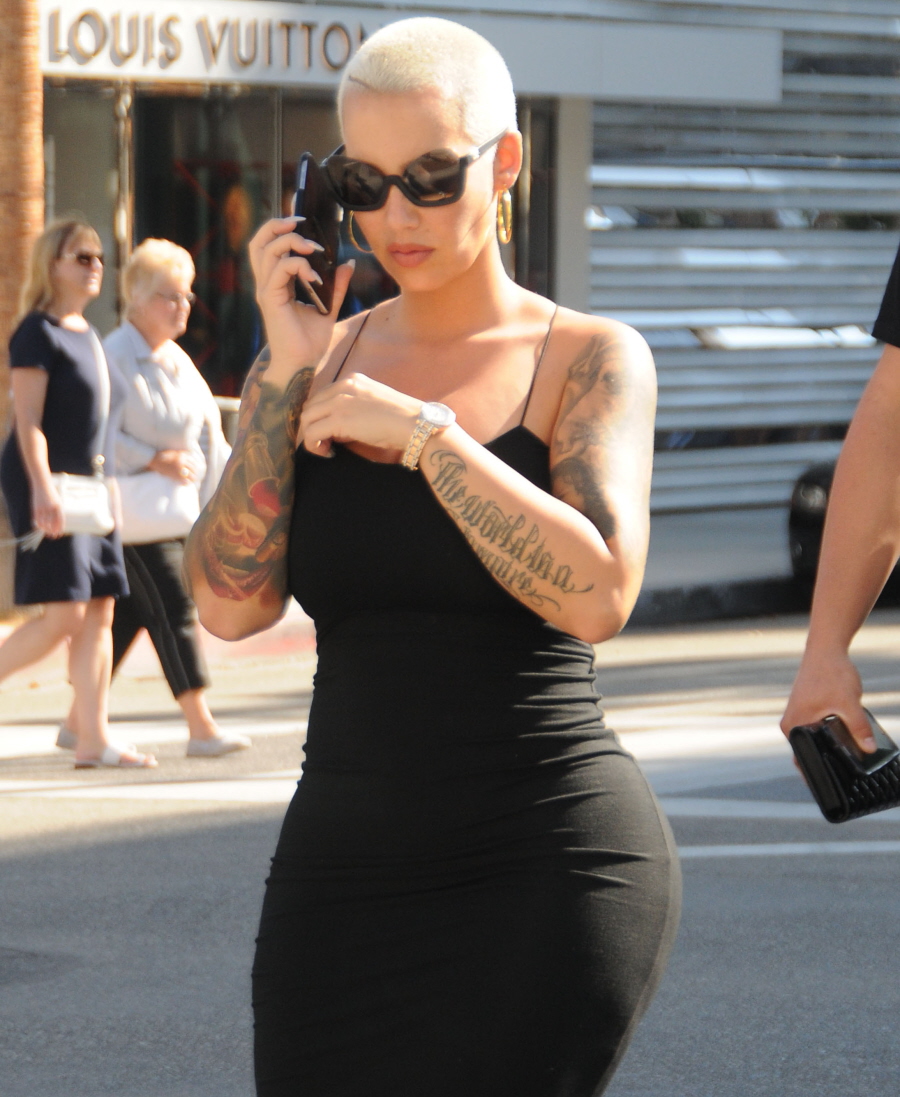 Photos courtesy of Fame/Flynet.