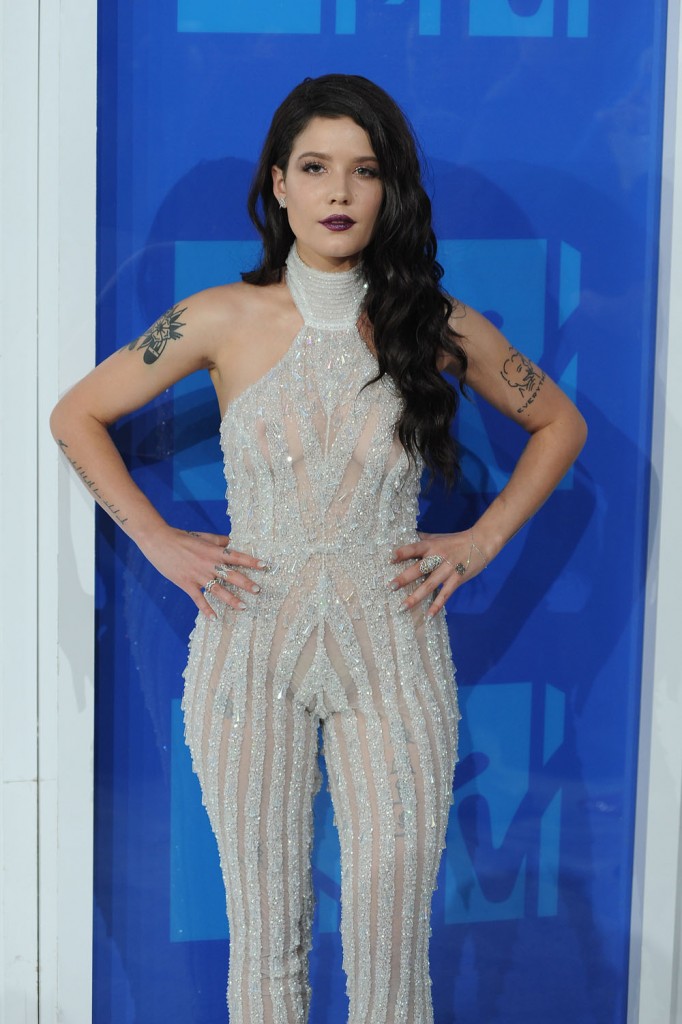 There were so many women in jumpsuits at last night's VMAs that you might assume that the jumpsuit is making a comeback. I thought this trend would have died out a couple of years ago but jumpsuits are still around and they're formal, which can be difficult to pull off. Halsey was in a white Yousef Al Jasmi jumpsuit with sequin stripes. I didn't realize how see through this was until I saw the photos. When your body is this banging a formfitting jumpsuit should not be unflattering but somehow this is. She looks so much different with hair, right?
Halsey performed "Closer" with the Chainsmokers, during which there was chemistry coming from the screen. Halsey's outfit for this is a bit revealing, but it does her justice and it would not have looked out of place on the red carpet here's that performance:
.@TheChainsmokers and @halsey giving us all the feels https://t.co/tll9KBvXNv

— MTV (@MTV) August 29, 2016
Hailey Baldwin showed how you do a formal jumpsuit in this black sheer Georges Chakra number with a leaf-life sequin overlay. In still photos this doesn't look as good as it did on camera. She was stunning in this. Usually I find Hailey forgettable but not last night.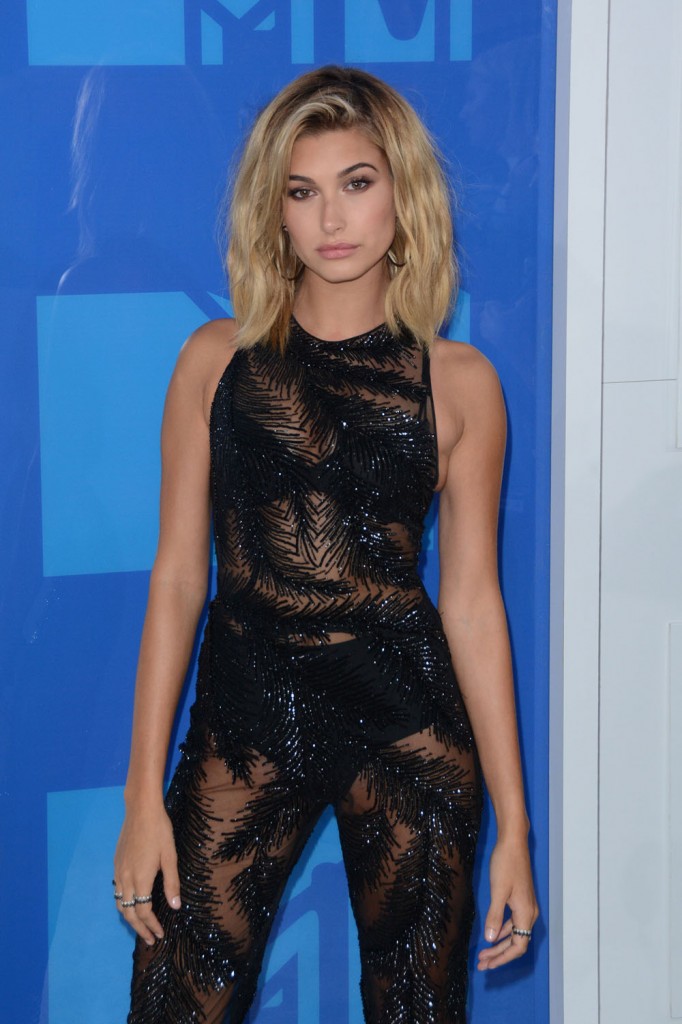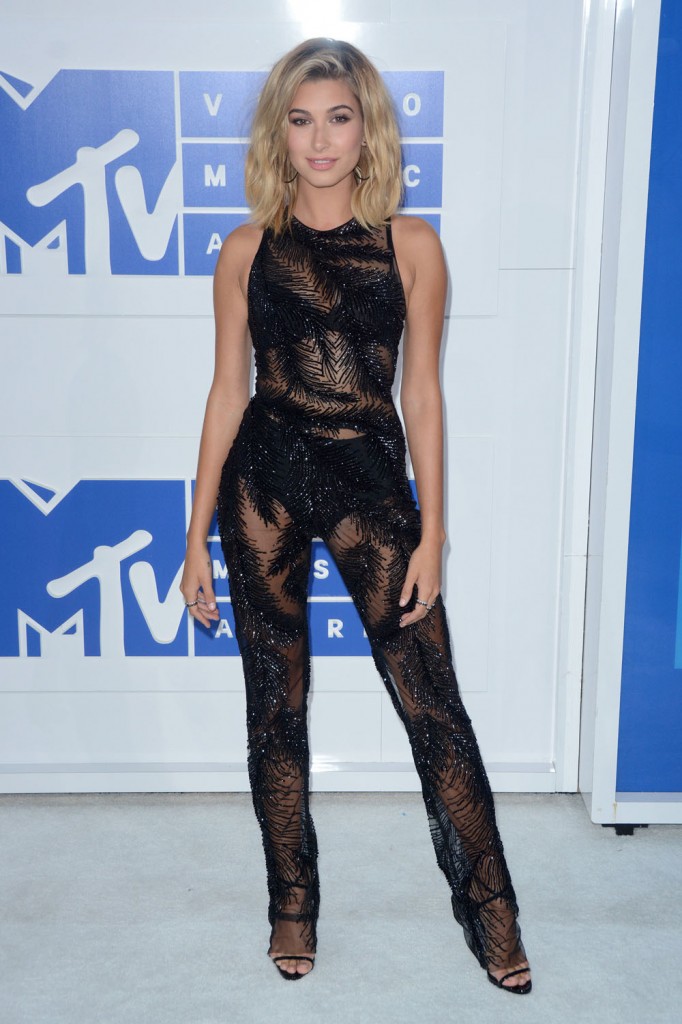 I'm throwing Rita Ora in at the end because even though her Marc Jacobs outfit was so extra, even though it combined almost every fabric you're supposed to use sparingly (leather, fur, lace, sequins, fishnet and feathers, I have no idea which are real), and even though she was sporting a rooster fauxhawk, it was forgettable. Such is the power of Rita Ora. She's the pop singer with no songs you can name who cried fug. I will say one thing – this outfit didn't look out of place on stage when Rita was presenting. It was like a performance outfit but you know that's not relevant for Rita.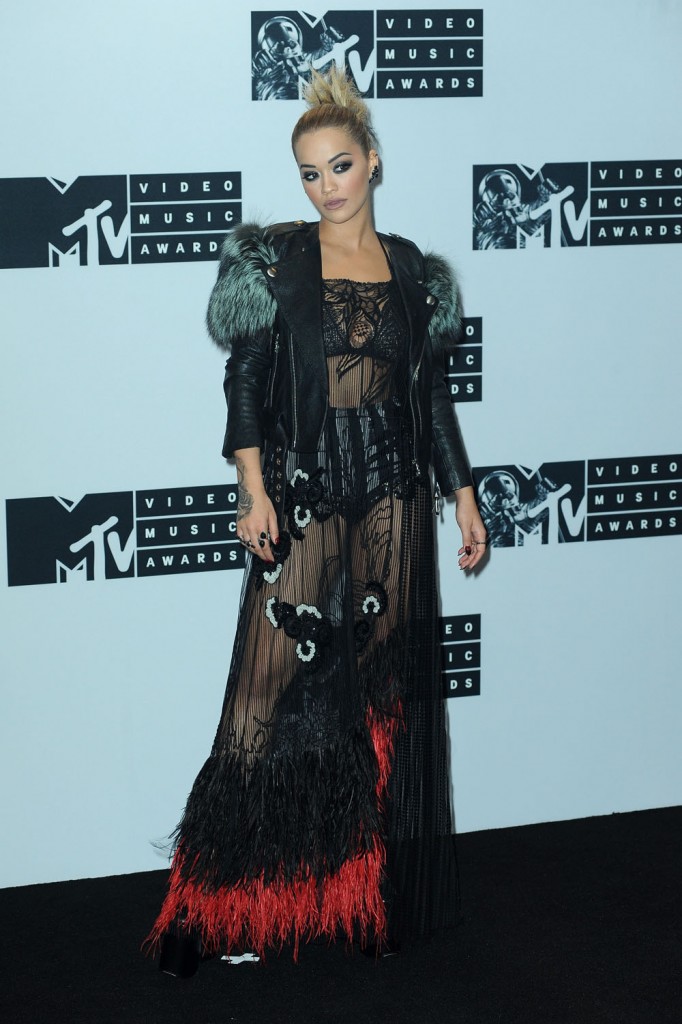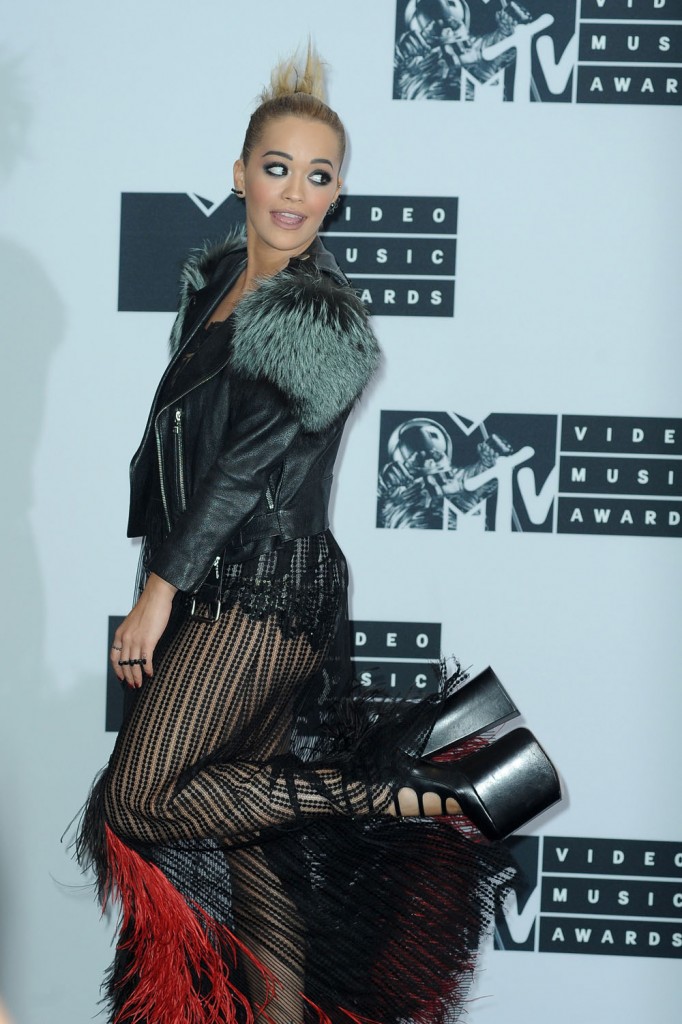 photos credit: WENN