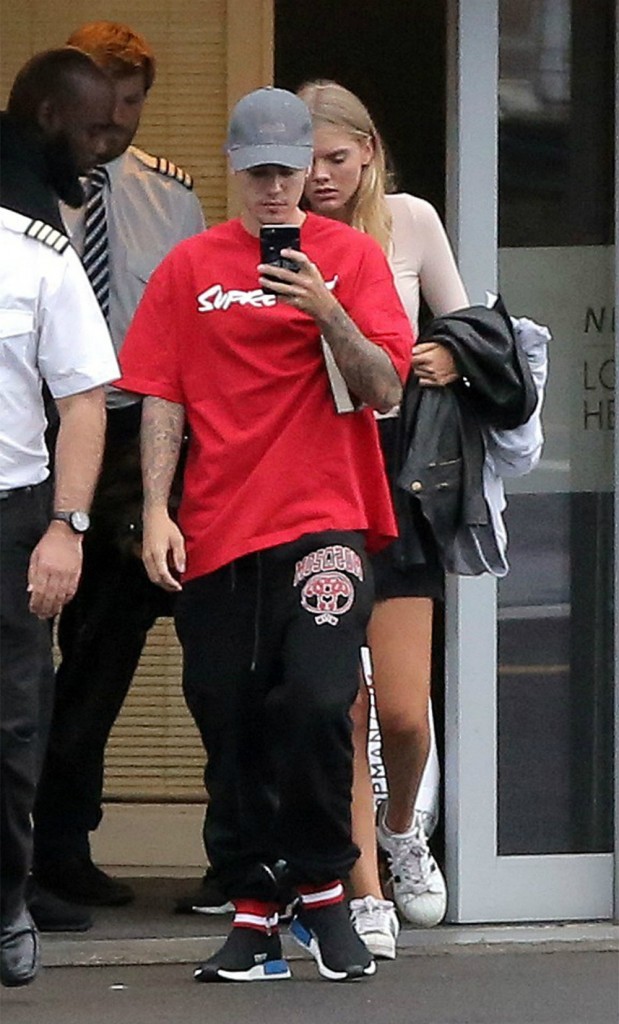 Neither a big blowout with Selena Gomez nor a rumored relationship with Bronte Blampied did anything to diminish the romance between Justin Bieber and girlfriend du jour, Sofia Richie. Sofia turned eighteen last Wednesday and to celebrate, Bieber whisked her away for a "Getaway" at the luxury resort Las Ventanas al Paraíso. While there, they indulged in the beautiful surrounding with a whole bunch of PDA. Sofia's Snapchat and the paparazzi caught a passionate make-out session and Bieber's bum when his shorts somehow dropped low enough to expose it – happens to all of us, right?
The "Let Me Love You" singer, 22, and the model — who turned 18 on Wednesday, August 24 — departed on a private jet together from Los Angeles to Cabo San Lucas on Friday, August 26.

Richie documented the flight with a series of Snapchat posts. In one pic, she sipped on what appears to be a glass of soda. "Getaway," she captioned the shot. She also shared a video of Bieber running back and forth on the jet in an attempt to make his new lady laugh.

A source tells Us that the new couple are spending the weekend at Las Ventanas al Paraíso, a luxury Rosewood resort.

Shortly after arriving in Cabo, Richie (who is the daughter of Lionel Richie and the younger sister of Nicole Richie) gushed about the first night of the pair's lovey-dovey vacation on Snapchat. She uploaded a picture of a table decorated with red roses and candles (displayed in the shape of a heart, of course).

The next day, the duo enjoyed some rest and relaxation while basking in the sunlight. "Happy," the teen beauty captioned a Snapchat photo of a lounge chair and towels outside of the luxury resort.
I once worked for a rival Cabo San Lucas luxury property. Granted it was years ago but Las Ventanas was quite haughty about the fact that they refused to cater to celebrities. They never announced who vacationed with them, refused to comp a stay for anyone and actively policed for journalists and paparazzi. The former competitor in me is kind of relishing in what looks like a plug gone wrong.
Why we were treated to Bieber's backside is up for debate. Either he forgot how pants work again or something much steamier was going on. Claims of a leaked sex tape plagued Twitter under the hashtag #justinsextapeleakedparty on Sunday. Rumors say the two young lovers were caught in the act when the pics were taken. So far, mercifully, it remains a rumor and no tape has surfaced yet. I hope Sofia got all the memories she wanted from her birthday excursion because according to The Daily Mail, that is all she and Bieber will be soon: a memory. The relationship, which evolved from running "in the same circles for years," is just a dalliance for Bieber who simply does not have room in his schedule for a lasting relationship. I hope Sofia knows this. Whatever the case, it doesn't sound like we should bother ourselves coming up with a portmanteau for these two.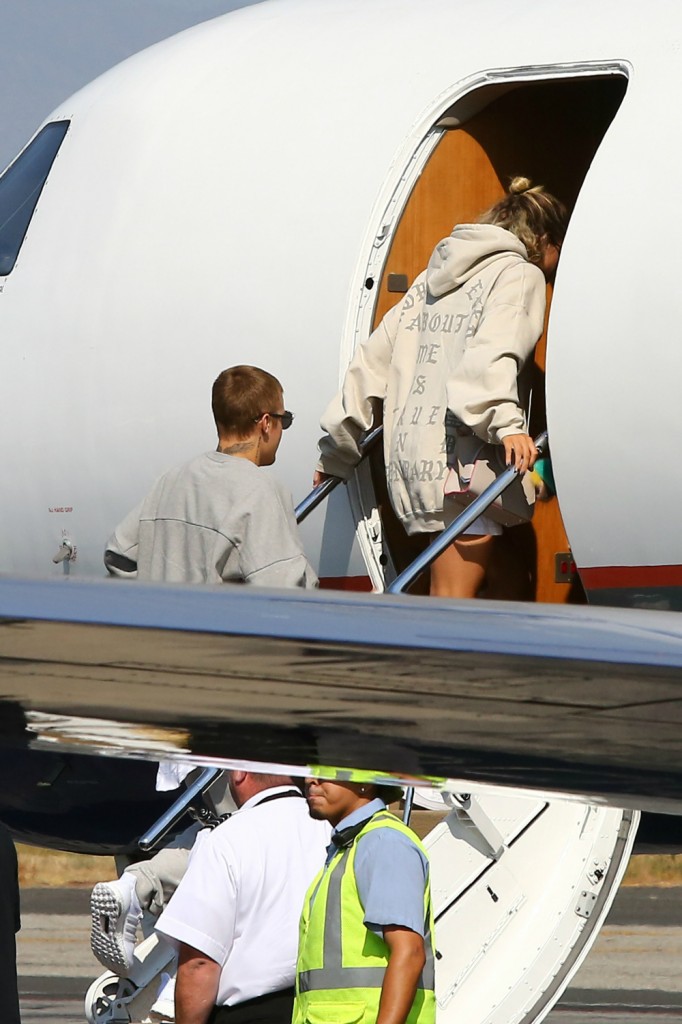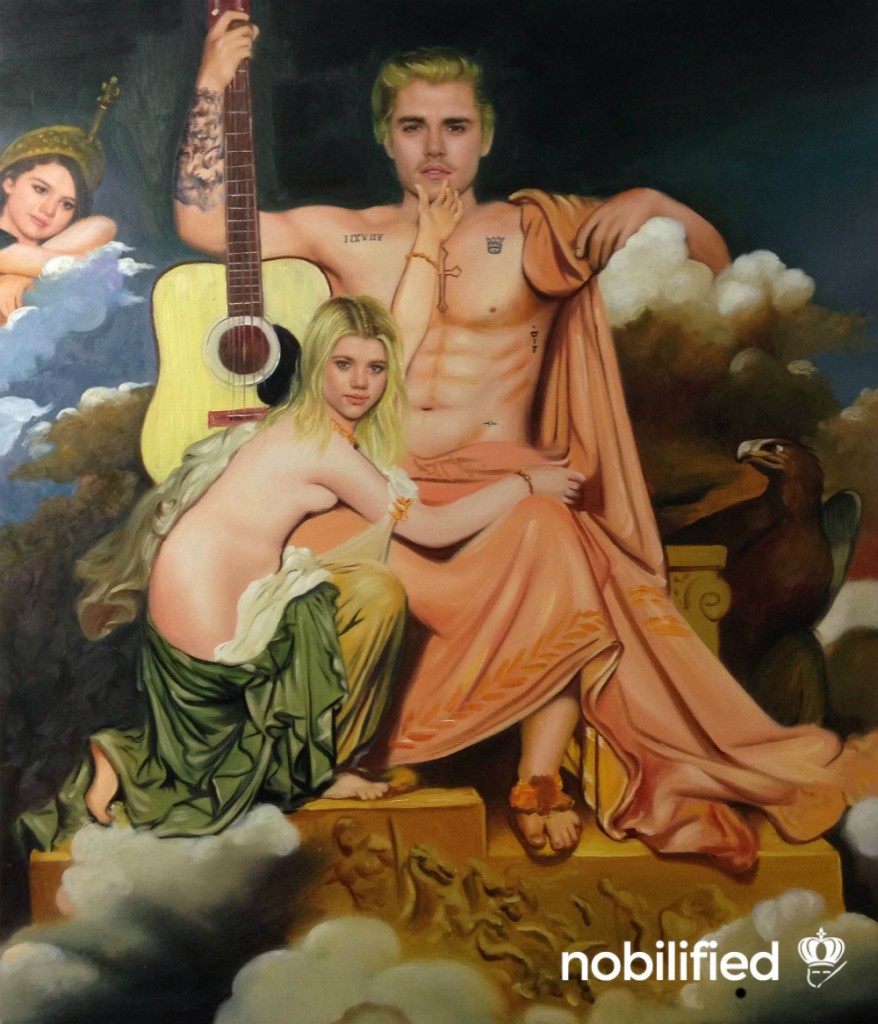 Photo credit: WENN and Fame/Flynet Photos and Instagram