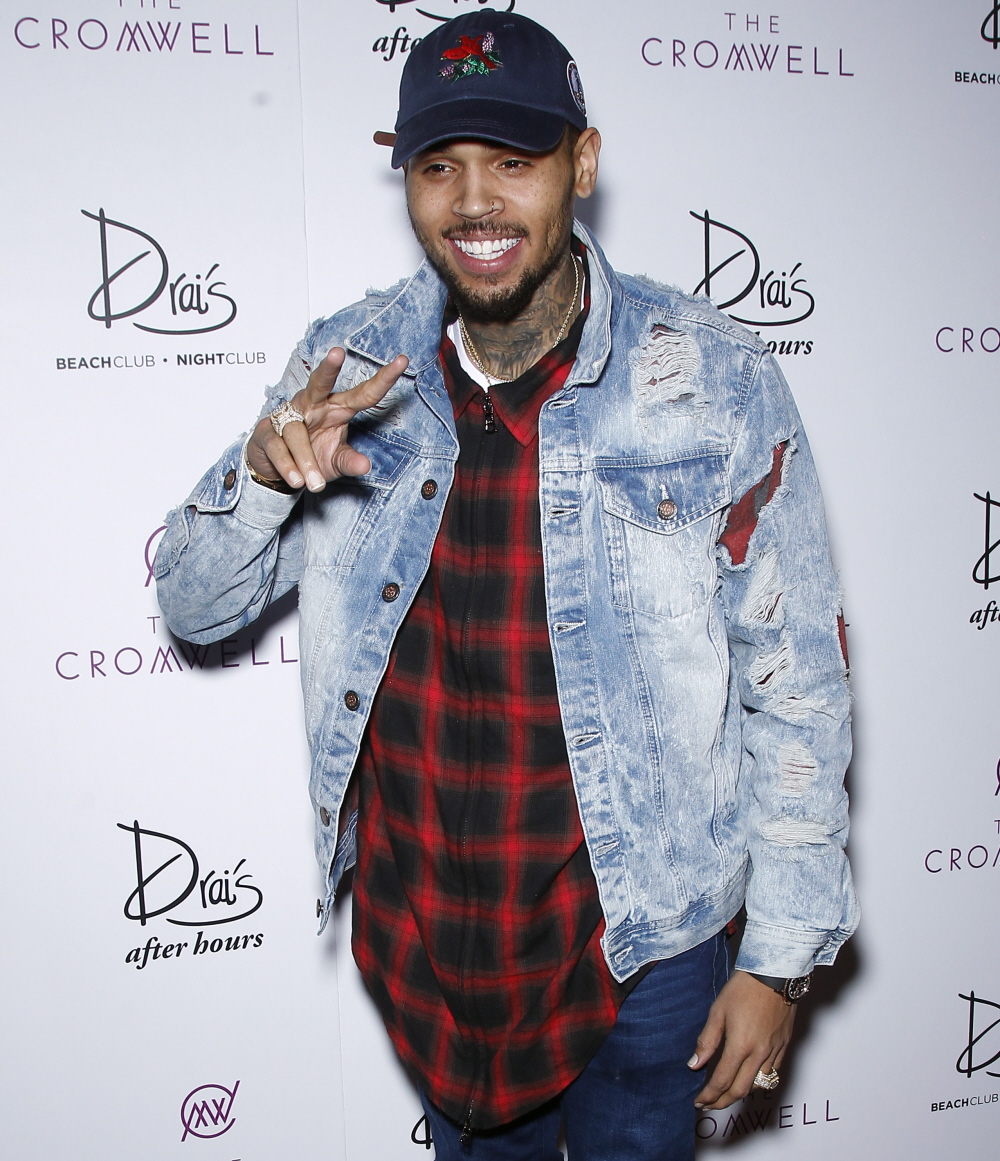 Chris Brown had a pretty crazy Tuesday. It started when TMZ announced that Chris allegedly threatened a woman with a gun inside his home, which is what we discussed yesterday morning. The woman – now identified as Baylee Curran, a white, blonde beauty queen – called 911 on Chris and the police arrived on the scene, but didn't enter his home. As the hours went on, everything just kept getting crazier and crazier. Chris wouldn't leave his house. Baylee Curran ran to TMZ to tell her side of the story. Chris started posting videos online saying sh-t like "f—k the police" and "black lives matter" (BLM activists: "leave us out of it, please!"). SWAT arrived on the scene. Chris allegedly threw drugs and guns out of one of the windows. Chris's lawyer arrived and tried to talk him down. Finally Chris was coaxed out of the house. The search warrant was executed. Brown was arrested.
Let's start at the beginning, I guess. Baylee Curran's side of the story is that she knows Chris and they've partied together before. She was with Chris and some friends, hanging out in the hot tub, got out of the hot tub and entered the home. That's when she joined a group of people admiring a new piece of jewelry being displayed by one of Chris's crew. And that's when "the guy went nuts, and then Chris followed suit by demanding she 'get the f*** out' and pointed a gun at her." Baylee says when she tried to leave, Chris and his people wouldn't let her. They took her cell phone and tried to force her to sign a non-disclosure agreement. She refused to sign and then she left. That's when she called the police. Of course, what TMZ giveth, TMZ taketh away – TMZ is already reporting that Curran has a shady history.
The police arrived and I guess Chris and his crew wouldn't allow the cops to enter, so there was a "standoff" for hours, starting at 3 AM and going on throughout the afternoon. As the cops were waiting for the search warrant, Chris threw a duffel bag out of the window. Inside the bag? One gun, "other weapons" and drugs. Chris apparently shouted "come and get me" to the cops as he threw the bag out of the window. Here's a compilation of some of what he was Instagramming too, including "f—k the police" and "black lives matter" – beware, the language is very NSFW:
Lost in all the Chris Brown drama? We'll explain everything right here. pic.twitter.com/KRvdexUK9V

— HollywoodLife (@HollywoodLife) August 30, 2016
More than eight hours into the standoff, Mark Geragos (Brown's long-time attorney) arrived and entered the home. It took two hours for Geragos to convince Chris to leave the house. The search warrant was executed and Brown ended up under arrest for assault with a deadly weapon. He was processed and released after posting $250,000 bail. Brown maintains his innocence. ¯\_(ツ)_/¯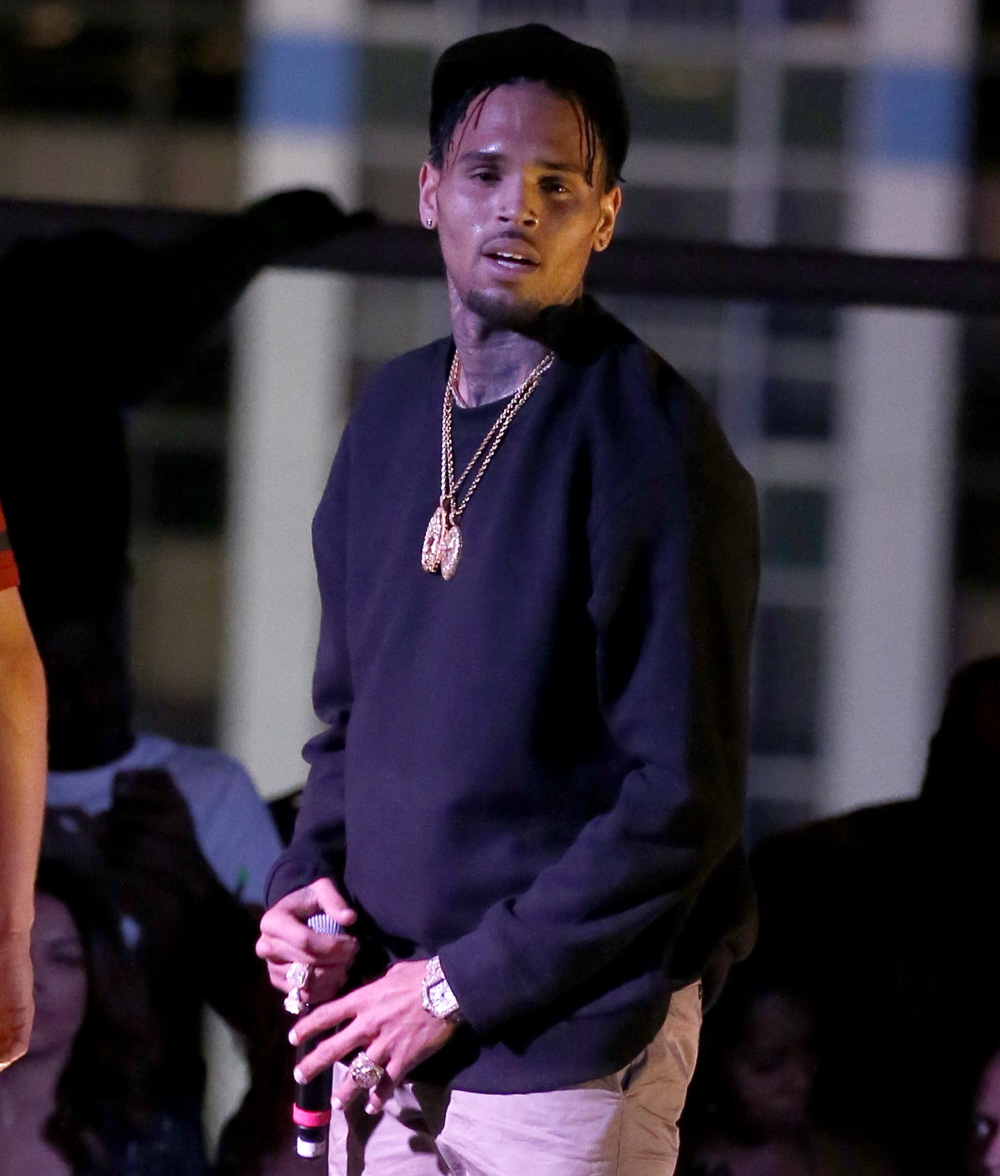 Photos courtesy of WENN.