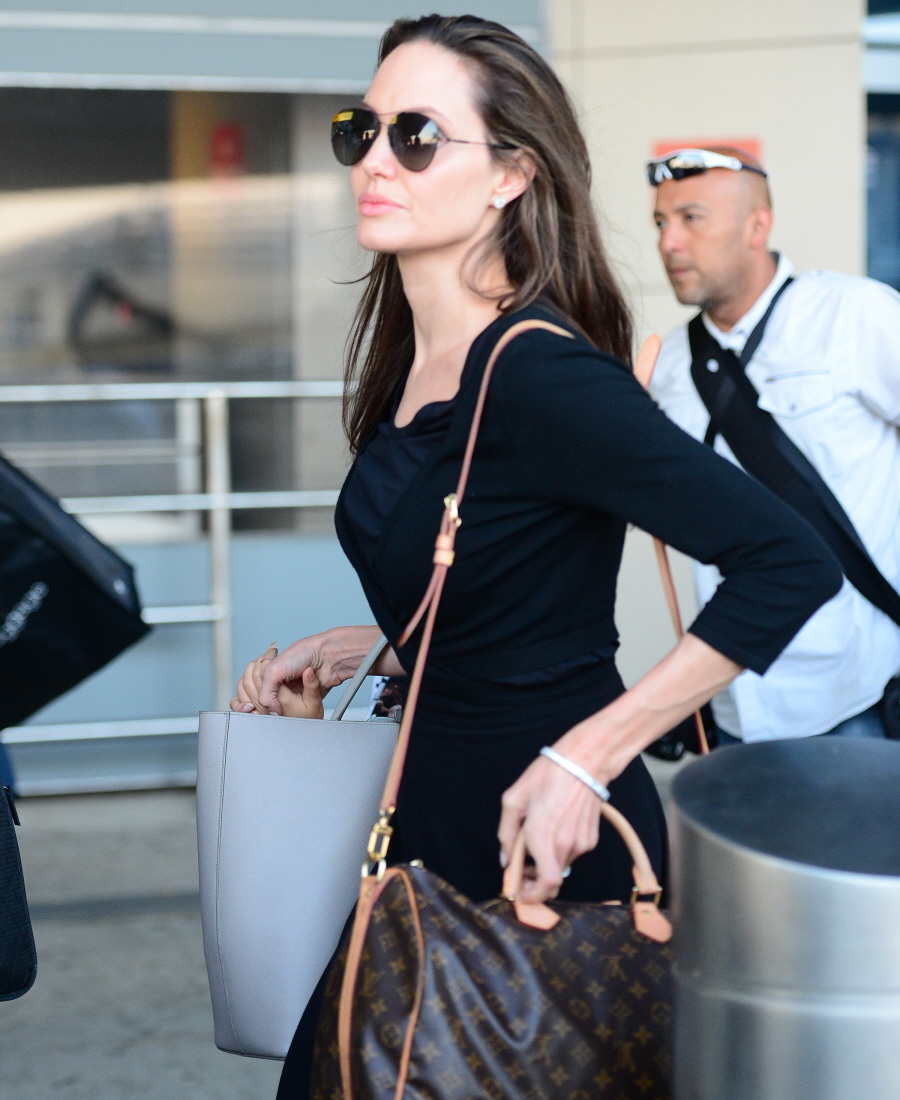 What would you do if Angelina Jolie rolled up in a Cadillac while you were having a yard sale? What if you were trying to sell some item by the side of the road and La Jolie and Shiloh stop and buy what you're selling? I think this might be my new favorite Angelina Jolie story. Two kids were selling their giant bear by the side of the road, and Angelina stopped and bought it. Seriously! Shiloh was there!
Angelina Jolie combined her love for kids and gigantic stuffed animals … and a couple of 8-year-old entrepreneurs made out big time. It all went down Sunday when Tim Alexander and his twins, Allen and Brandon, were in Toluca Lake, CA trying to sell "Big Bear" … an 8 1/2 foot tall teddy bear for $50. After an hour, they had no takers.

Then suddenly, Tim says a Cadillac pulled up with Angelina and Shiloh inside, and BOOM … they had a taker. He says Angelina doubled the twins' asking price — handing over $50 to each of them. Dad says Allen and Brandon had no idea Angelina was a celeb, but he filled them in later with a "Kung Fu Panda" reference. Skadoosh!
There's a glorious video of Angelina talking to the kids and everyone involved trying to force this giant bear into the trunk of the Caddy – go here to see TMZ's video, but I found a YouTube video too (below). What's my favorite part? I don't even know. Like, I love the fact that Angelina and Shiloh are just rolling around LA in a Caddy, looking to do good deeds. I love Shiloh and Angelina's body language in the video – at one point, Shiloh rests her arms on Angelina's shoulder, and it just seems like they're protective of each other. It's sweet. I also love that Angelina is wearing a big, black muumuu. The woman loves a sack dress. And most of all, I love that she bought a giant bear from two kids for double what they were asking.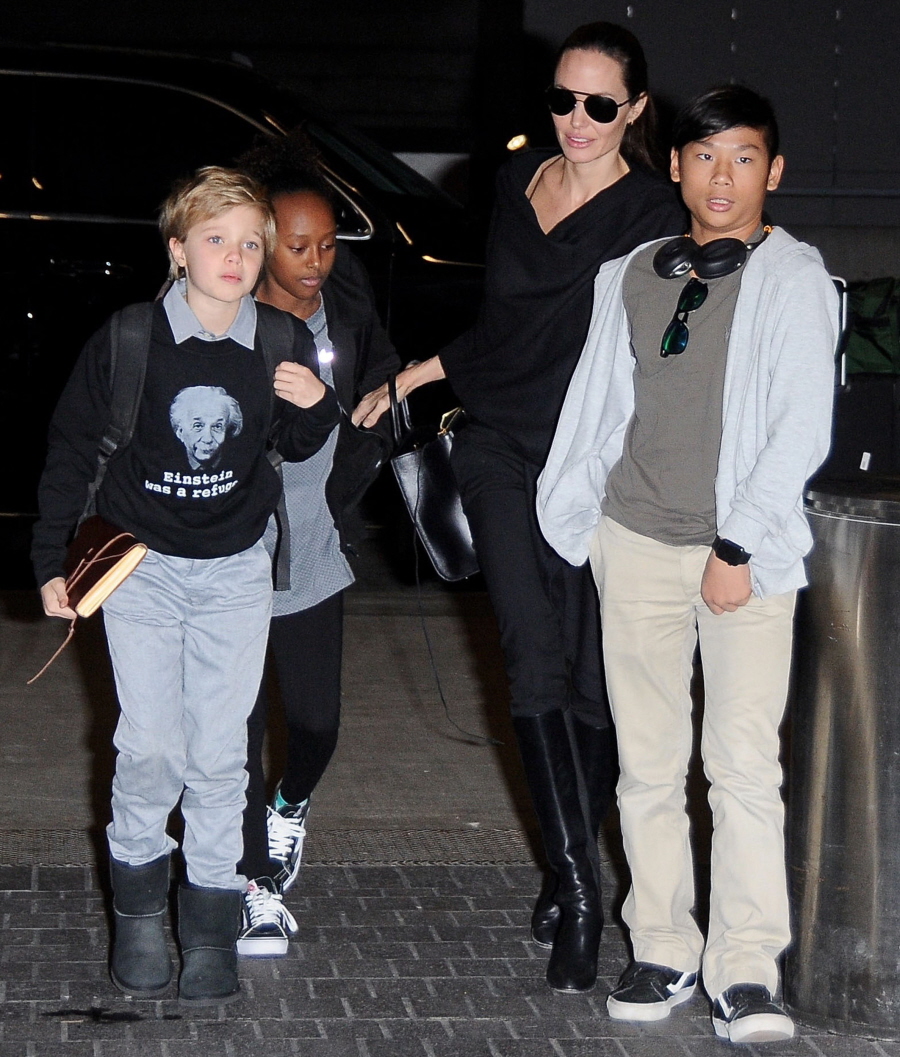 Photos courtesy of Fame/Flynet.