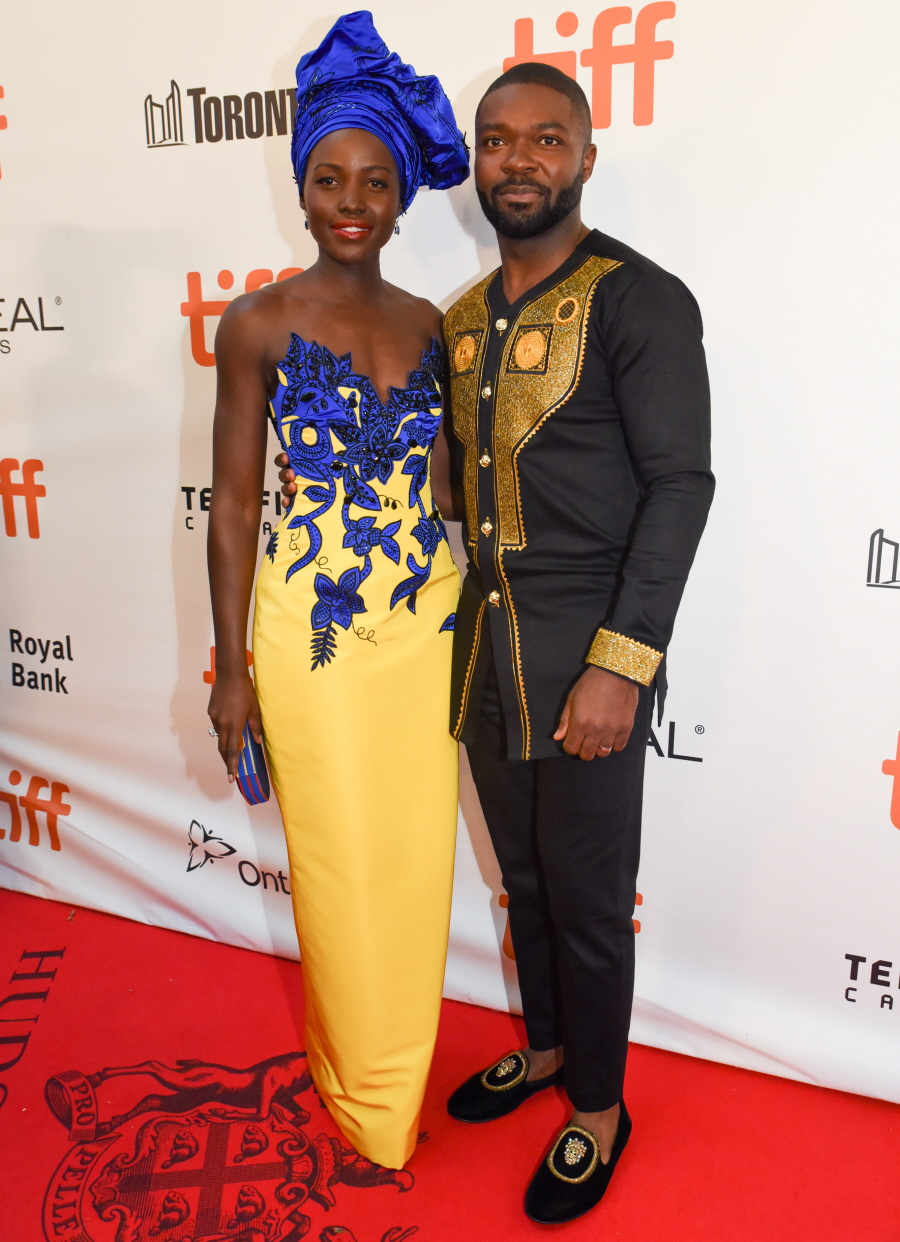 Here are some photos from the TIFF premiere of Queen of Katwe, the new Disney film based on the true story of a young, female chess prodigy from Uganda. The film got great reviews at TIFF (more on that in a moment), and there's even some Oscar buzz, which makes me happy. Lupita Nyong'o plays the chess prodigy's single mother, and David Oyelowo plays the missionary who teaches the young girl how to play chess, then coaches her through several international competitions. Mira Nair directed the film and Madina Nalwanga stars (in her first film) as the chess prodigy, Phiona Mutesi.
For the premiere, Lupita got the most attention, which is… smart, I think. They're selling this film mostly on Lupita's name, and partially on David Oyelowo's name since the young Madina is such an unknown. Lupita stole the red carpet in this stunning and bright Carolina Herrera gown with a matching head wrap. I've said before that I love it when Lupita wears her hair really short, because then all you can see is her beautiful face. The head wrap does the same thing as short hair – all I can see is her gorgeous face. Lupita also accessorized her Herrera look with $600,000 worth of jewels from Tiffany's. She wore "tanzanite and diamond earrings, worth $29,000, a $270,000 sapphire and diamond ring, and an 8-carat yellow diamond ring that costs $325,000."
Here's the trailer for Queen of Katwe:
Like, that made me tear up. I really want to see this film – I have such an affection for Disney movies about sports and real-life events and people. This looks so inspirational. That's what the reviews say too – that Nair made a film about chess, Africa and Christian missionaries and somehow it doesn't seem preachy or overwrought, nor does it have a convenient white savior. Yay! I'm looking forward to this.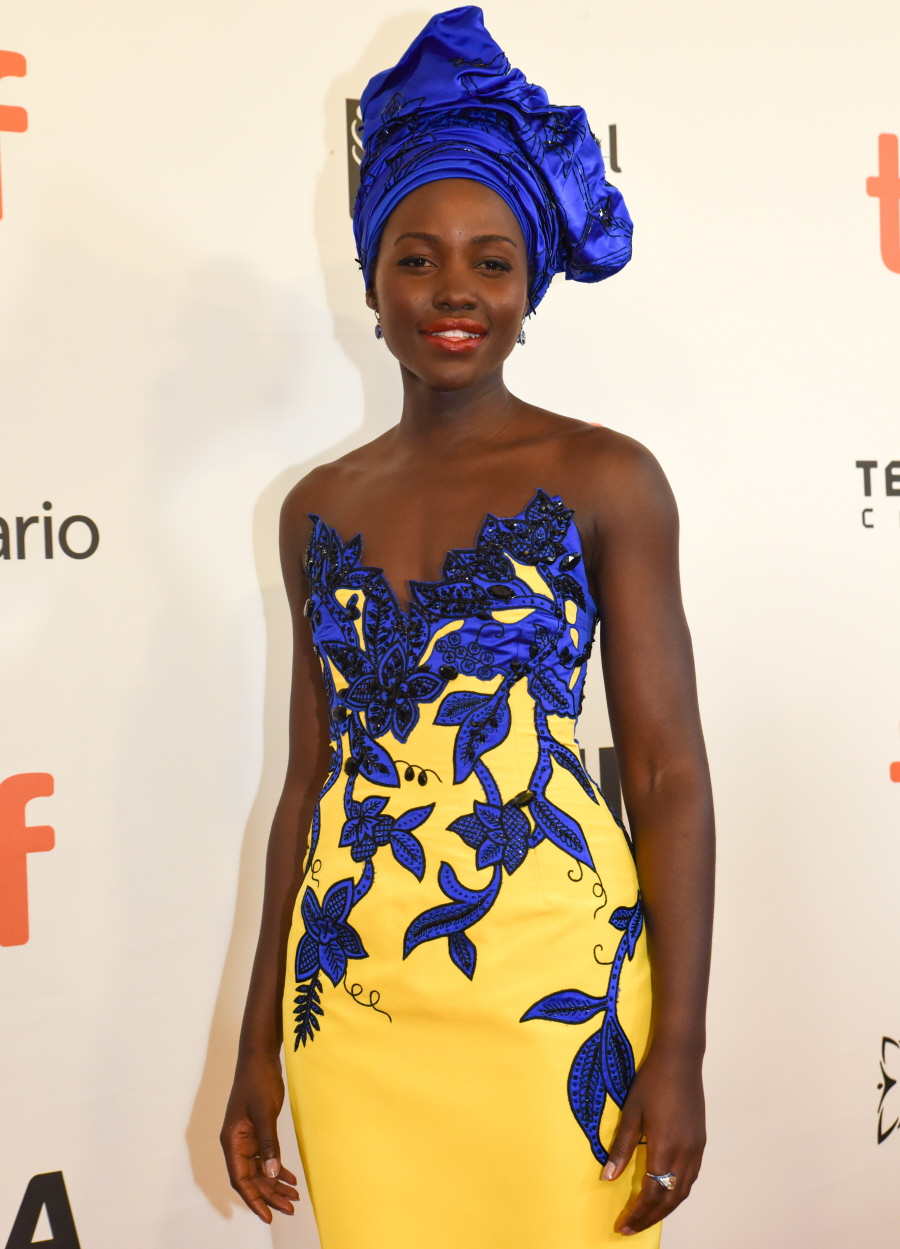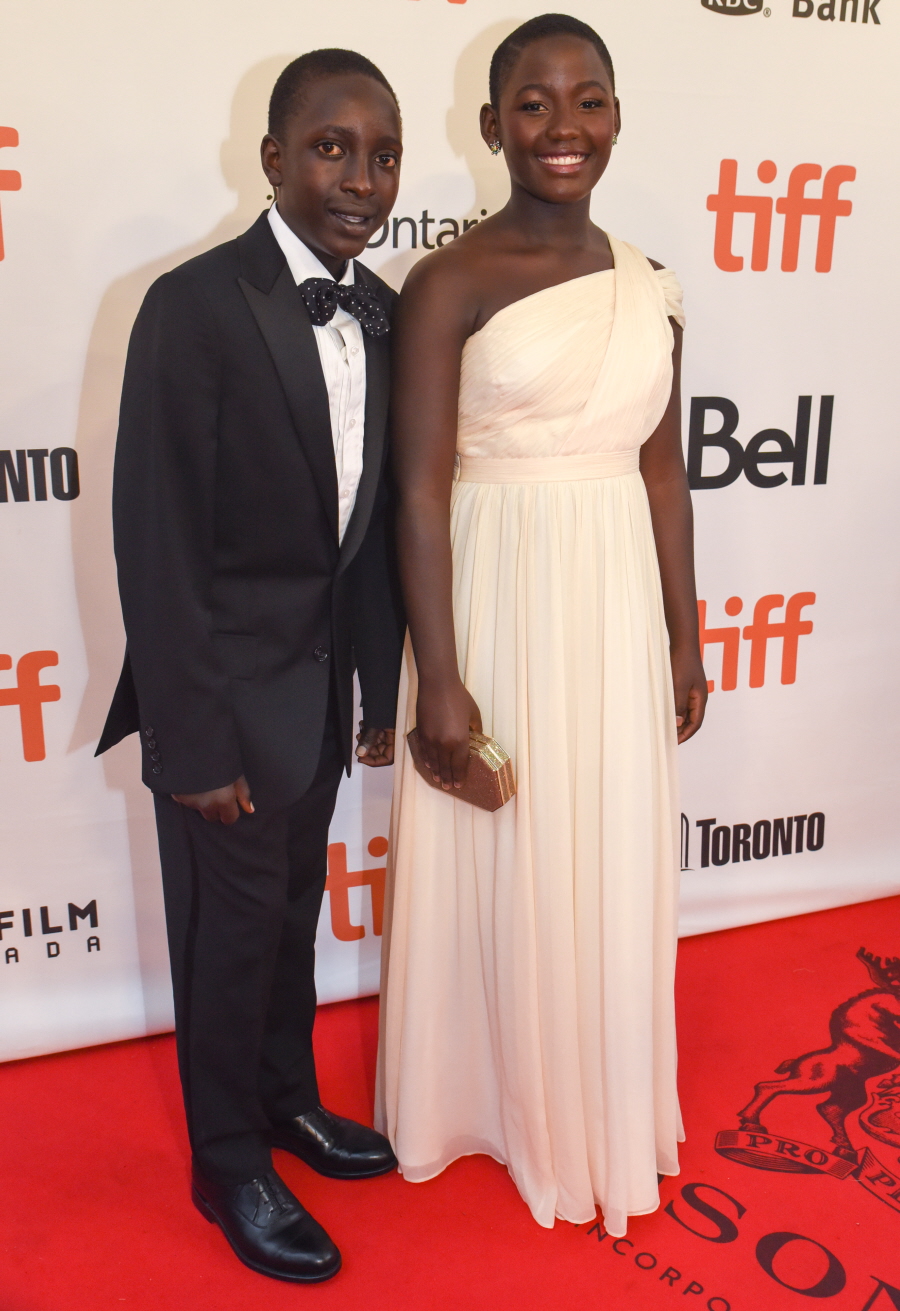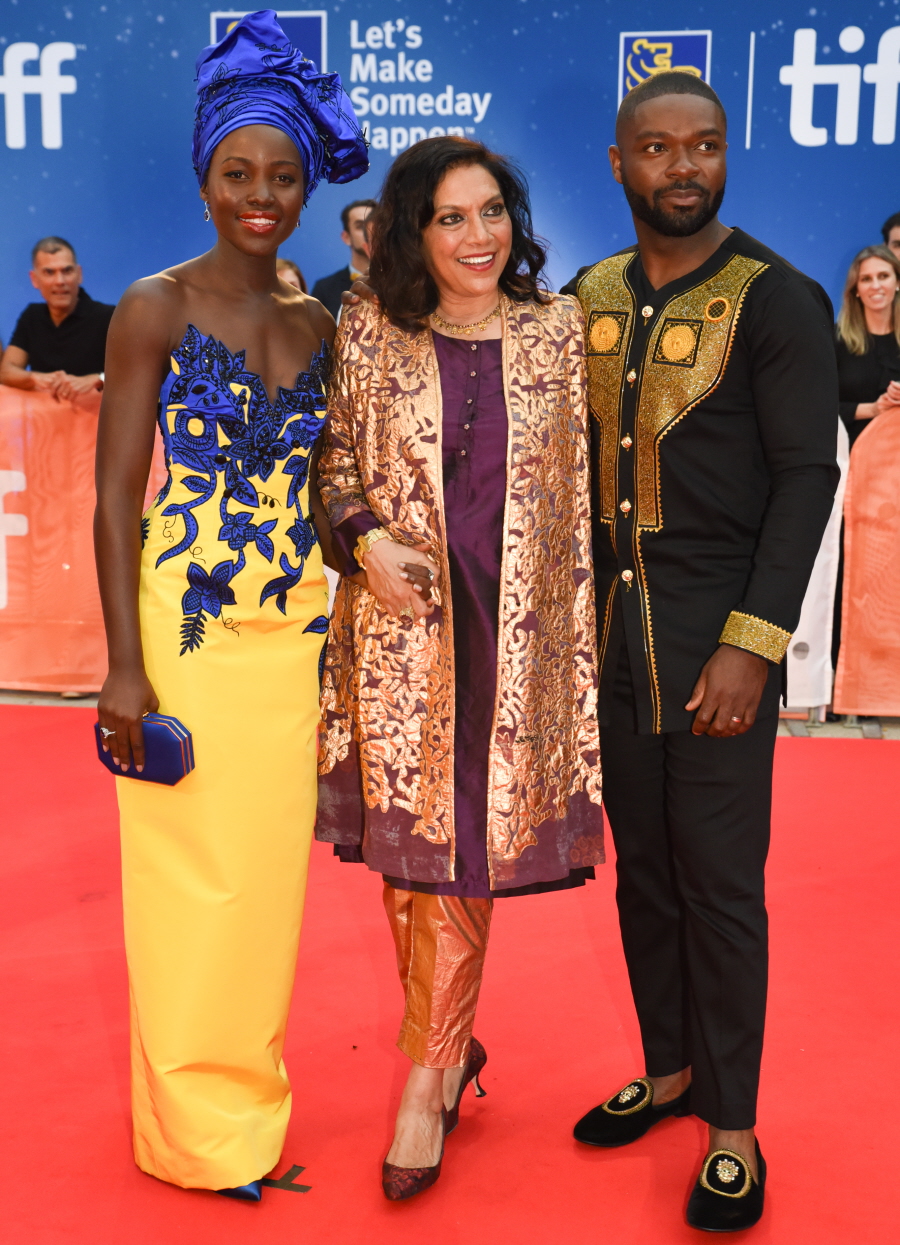 Photos courtesy of WENN.