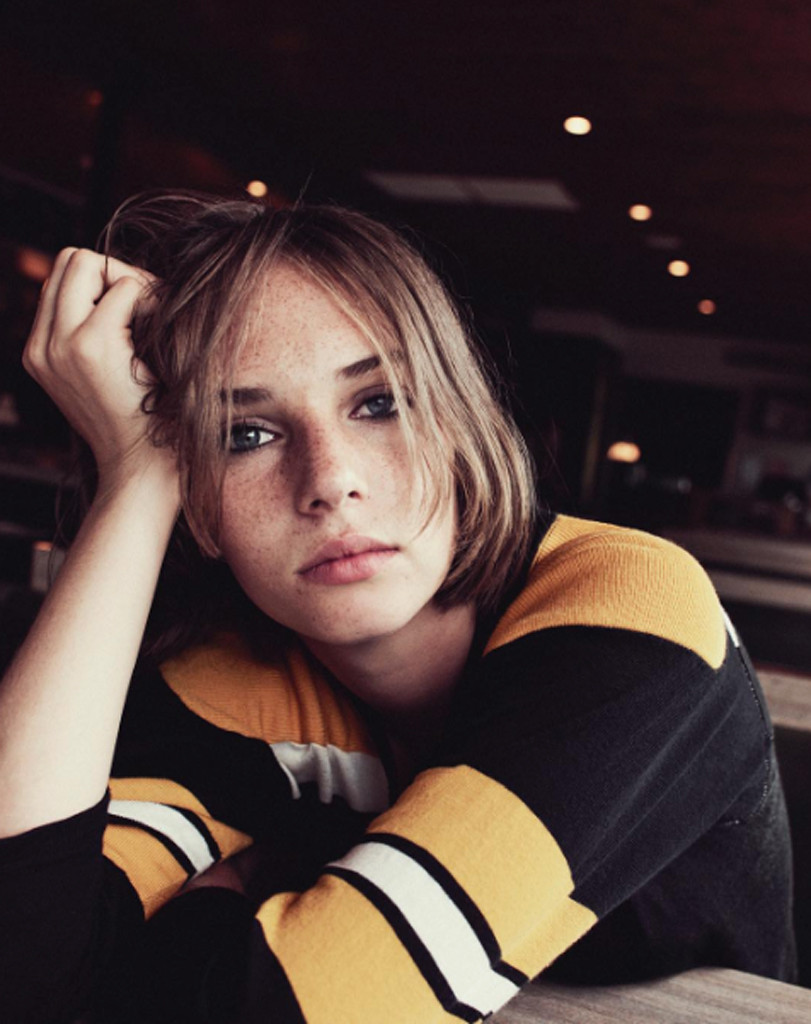 In the latest chapter of Nepotism in Hollywood, Ethan Hawke and Uma Thurman's eighteen-year-old daughter Maya Thurman-Hawke was able to pick up a little pocket money before starting Juilliard this Fall by working as a model for AllSaints. The aspiring actress shot her first campaign for the company's 2017 catalogue and appeared in an accompanying promotional video. While being interviewed at TIFF for The Magnificent Seven, proud papa Ethan Hawke gave Maya and her career path his full seal of approval.
The 18-year-old beauty recently made her debut in a video for British clothing line AllSaints.

"She did that modeling gig so that she didn't have to ask me for spending money," Hawke, 45, told me with a laugh while promoting his new action western The Magnificent Seven (in theaters Sept. 23) at the Toronto International Film Festival.

The artsy video features Maya running through fields and swimming in a country lake.

Maya recently started her freshman year at the Juilliard School, the prestigious performing arts college in New York City. "She's studying to be an actress and so I think she does look beautiful [in the AllSaints video], but what I'm really most proud of is how beautiful she is inside, because she truly is," Hawke gushed.

The Before Sunset actor insisted that he's not nervous "at all" about Maya following in her parents' footsteps. "She's got her head on straight," Hawke said, adding that she often visits him at work. "She loved watching all these different actors on set and she's so passionate about the arts."
The link above has the video of Ethan beaming about Maya, it's pretty sweet. Both Uma and Ethan began their careers at fifteen so by familial standards she's kind of getting a late start. I'm giving her a lot of credit for getting into Juilliard and making an effort to study acting rather than asking mommy or daddy to make a few phone calls for her. Maya told Vanity Fair that of the rare public appearances her parents exposed her to, they were "very careful to allow me to have my own experience". Last year, Maya walked on Zac Posen's arm at the C.F.D.A. Awards, which most people saw as her fashion debut. However, instead of using that as a springboard, Maya returned to school and focused on furthering her education and auditions.
As for her parents influence, she said the advice her parents gave her was, "not to worry about it too much and to smile if that will make you happy," which is easier to tell someone who isn't counting on their next booking to eat. I'm not pretending for one minute that Maya' hyphenated last name didn't get her seen for the AllSaints campaign but she does seem committed to doing at least some work towards her craft. I want to give her the benefit of the doubt that she is trying to do this as legitimately as a legacy can. I think Maya is beautiful but admit bias because I think my daughter looks a great deal like her. You can watch her AllSaints video here. She speaks briefly at the beginning and oh my word, she sounds exactly like Uma. Seriously, shut your eyes and listen to it.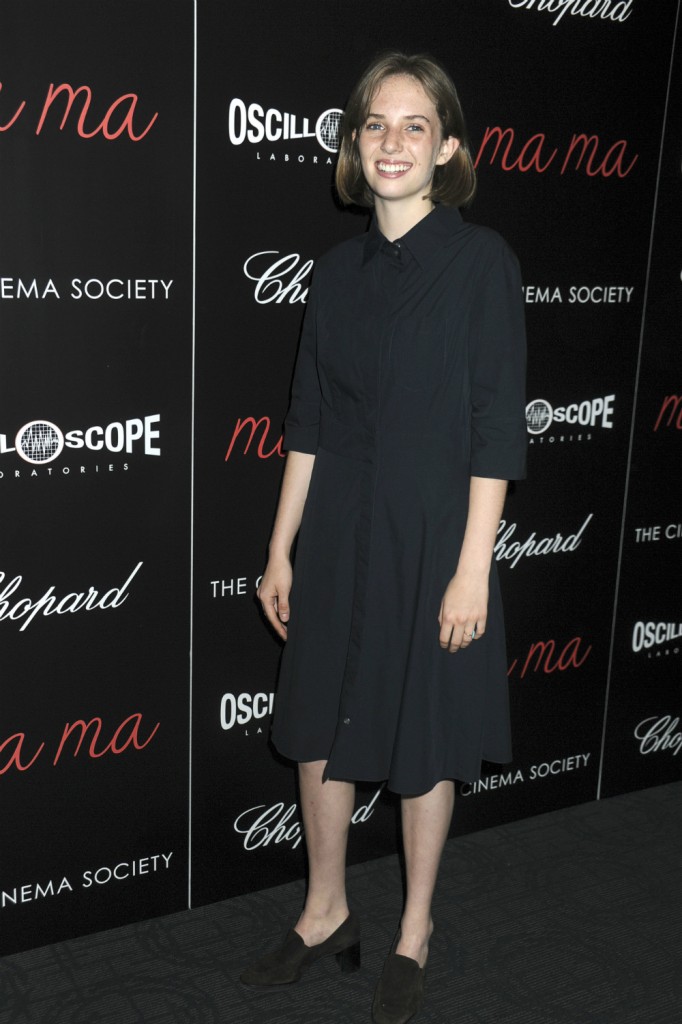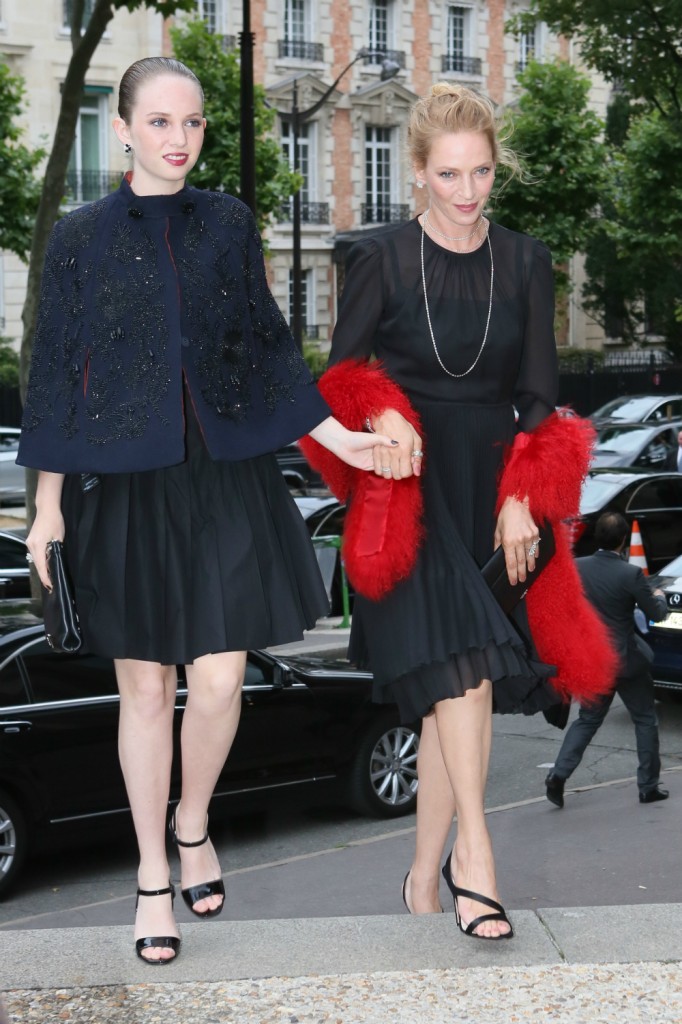 Photo credit: AllSaints, WENN and Fame/Flynet Photos and Getty Images