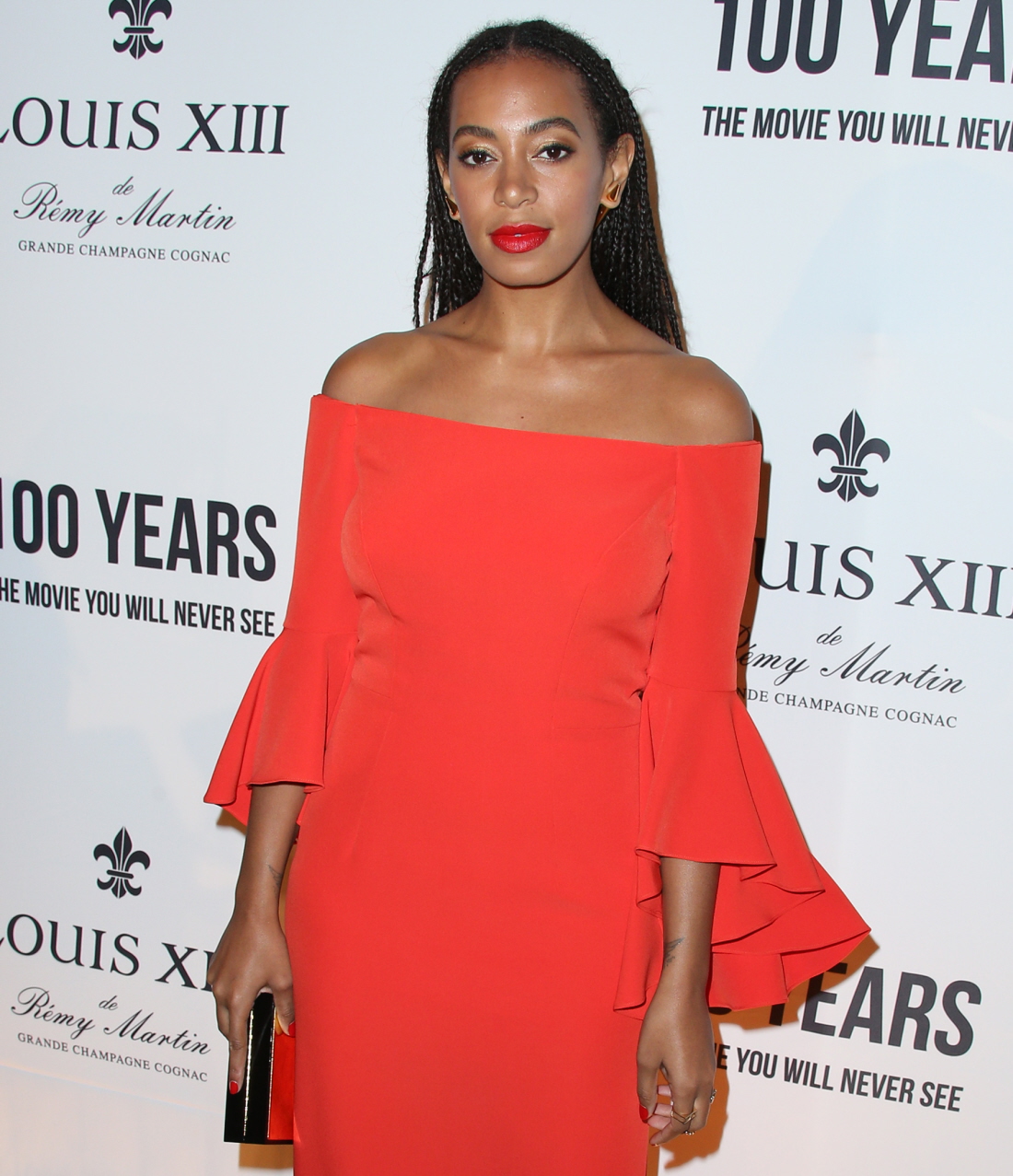 I liked the interesting conversation around the Solange Knowles post on Sunday. Solange tweeted about her experience as one of only a handful of African-American people at a NOLA Kraftwerk concert. She told her experience of being told to sit down (not asked) and having a lime thrown at her by white concertgoers. The response to Solange's tweets was both troubling and affirming – many people "get it" and understood that she was telling her story, her experience of feeling unsafe in the "white space" of a Kraftwerk concert. Some people did not get it and simply doubted that an African-American woman would comprehend racism or racist acts against her. No one made the claim that Solange is a saint, but many of us took her story at face value, and at least some people (hopefully) learned that we should listen to the stories told by people of color. Racism exists. People act with implicit or explicit racism all the time. It was amazing to see some people simply question the very idea that a black woman would recognize racism for what it was.
Anyway, after the tweets and the aftermath of the tweets, Solange wrote a lengthy essay for Saint Heron. I would recommend that everyone read this piece, even though the format (it's all center-aligned) is THE WORST. But it's a well-written piece and it's about a lot more than Solange experiencing one racist act at a Kraftwerk concert. It's about how society at large refuses to even acknowledge and affirm that yes, there is racism. Solange writes about inclusion, and the implication of so many racist acts: "I do not feel you belong here." The piece is too long to do extensive excerpts, but here's part of the essay, in which she talks about what happened once they arrived at the concert hall:
Imagine, although the kids are interested, they are still 11, unfamiliar, and would rather be spending their Friday night differently. You and your husband are always talking to your son about expansion and being open to other things and experiences, so you guys make the Kraftwerk concert a family Friday night. You get there about 10 minutes late, but lucky for you, as soon as you walk to your box seats, the song that you just played for your son in the car is on! It's a song his uncle sampled, "The Hall of Mirrors." You haven't even sat down yet because you just walked to your seat and you're so excited to dance to this DANCE MUSIC SONG.

Simultaneously, a much older black venue attendant comes over to your son and his friend and yells "No electronic cigarettes allowed, you need to stop doing that now!" You are too into the groove and let your husband handle it and tell the attendant that the children are 11 years old, and it's actually the two grown white men in front of you guys who were smoking them. You are annoyed and feel it's extremely problematic that someone would challenge their innocence, but determined to stay positive and your husband has handled this accordingly.

About 20 seconds later, you hear women yell aggressively, "Sit down now, you need to sit down right now" from the box behind you. You want to be considerate, however, they were not at all considerate with their tone, their choice of words, or the fact that you just walked in and seem to be enjoying yourself. You are also confused as to what show you went to. This is a band that were pioneers of electronic and dance music. Surely the audience is going to expect you to dance at some point. You were planning on sitting down after this song, as long as it wasn't one of the four songs that you really connect with and plan on getting down to.

You feel something heavy hit you on the back of your shoulder, but consider that you are imagining things because well….certainly a stranger would not have the audacity. Moments later, you feel something again, this time smaller, less heavy, and your son and his friend tell you those ladies just hit you with a lime. You look down only to see the half eaten lime on the ground below you.

You inhale deeply. Your husband calmly asks the group of women did they just throw trash at you. One woman says, "I just want to make it clear, I was not the one who yelled those horrible, nasty, things at you." Loud enough for you to hear.
Yeah. I'm glad Solange is talking about this, and it's interesting that this has become a flash-point for a larger conversation about racism and the experiential stories of African-Americans and people of color. This essay should be a must-read for all people, although I know it won't be. People will still go on, second-guessing these experiences and playing point-counterpoint like "racism" is some far-flung concept in a debate hall rather than something that actually happens to millions of people every day.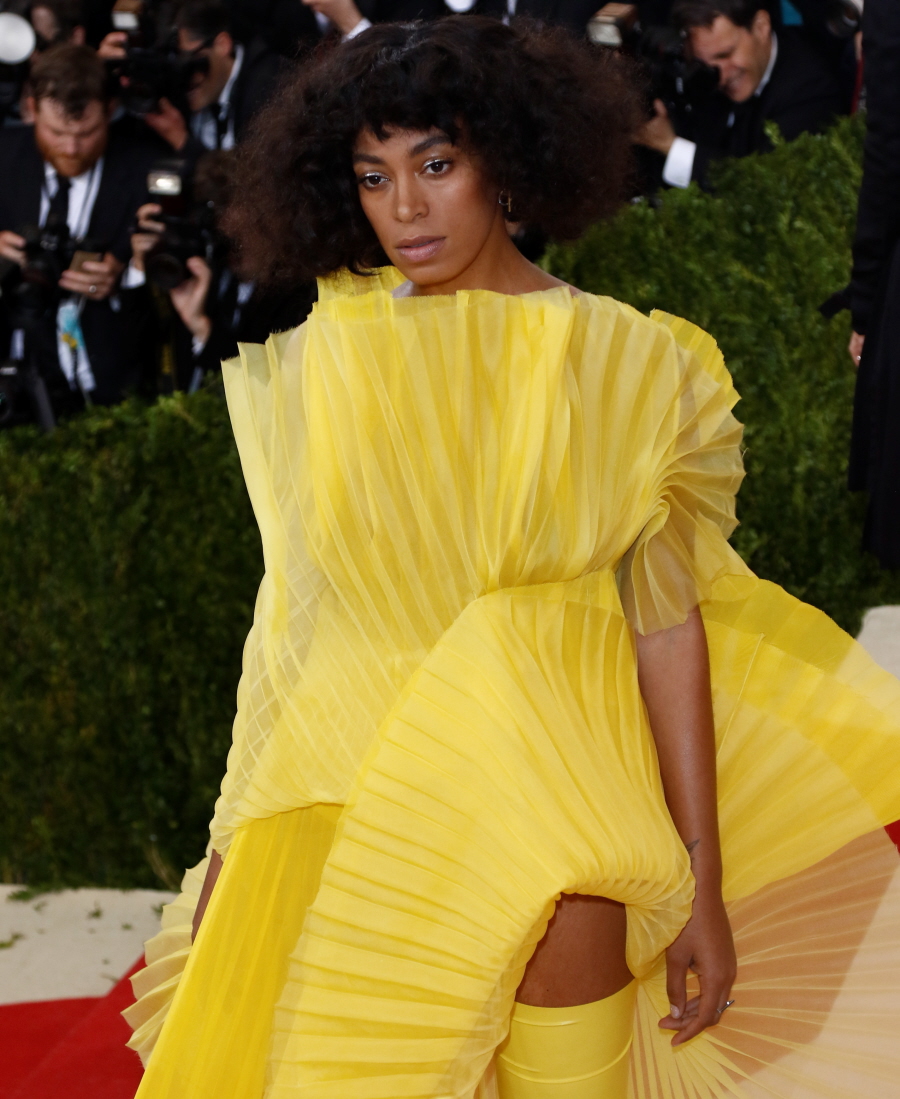 Photos courtesy of WENN.