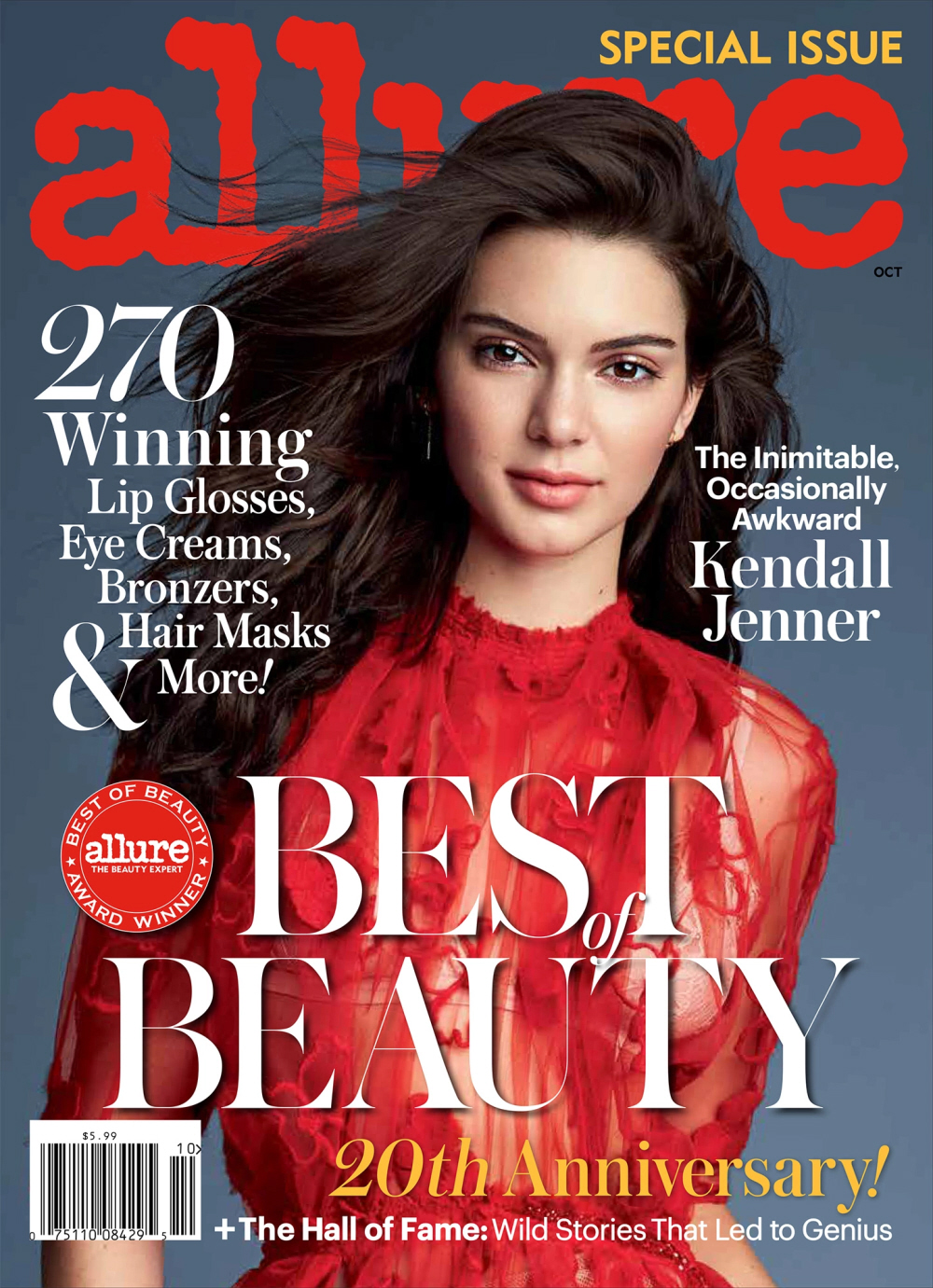 Kendall Jenner covers the latest "special issue" of Allure Magazine. I mean… this is the October issue, so I'm not sure what makes this a special issue, but sure. Branding, I guess. Exclusivity. Hype. Kendall Jenner? Ordinarily, I find Kendall's editorial work and interviews to be the gossip equivalent of watching paint dry. This editorial is boring/fine to me – they didn't Photoshop her that much, her clothes are sort of interesting and her expression isn't set to "dead-eyed." Surprisingly though, I didn't completely hate the interview – you can read the full piece here. Some highlights:
Her phone screensaver: "It's really obnoxious," she says, gleefully showing me a text bubble that reads "I gave you a boner, don't ignore me."

Staying mysterious on social media: "I want my Instagram to look good. You go through people's pages and it's all, like, selfies or their butts. I love a good belfie—don't get me wrong. I post those every once in a while."

She's BFFs with Gigi Hadid, Cara Delevingne, & Hailey Baldwin: "This is going to sound really, really lame, but we all call ourselves the Super Natural Friend Group because we all have such cool individual lives and we've been dreaming about them since we were so young. I'm a Scorpio, so I stick to people. If I love you, I love you. If I don't like you, you're screwed."

She doesn't live on social media: "I find it offensive if you're with someone at a dinner and they're just sitting on their phone the whole time. I take that personally. Like, am I not interesting enough for you to talk to me? It's so crazy because even though we talk about trying to be present, everyone wants to be in the future now. I definitely have close friends, and even some family members, who are so connected to their phone and can't get off of it."

A story about Kylie: "It was the first time we had ever been to this beautiful place, and we were sitting in a car," she says. "I was just zoning out, taking it all in. And Kylie wouldn't put her phone down. I'm like, 'That's so crazy to me that you're not experiencing this.' That was the moment it kind of clicked for me. And I didn't like it. So sometimes I delete Instagram or Twitter or Snapchat off my phone for a couple days."

She's very OCD: She doesn't really drink alcohol (unless she's "in Europe and it's legal"). She likes to bake cupcakes, cookies, and "insane maple scones from scratch." She prizes neatness. "Oh, I'm ridiculously OCD. Order gives me a complete feeling, like everything is good."

Her dating life: "I just—my personal life, I'm so young. Whoever I'm dating, or going to be dating, is young, too. So I don't think it's figured out. Do you know what I mean? So if I don't know what it is, I'd rather not let everyone else know."
I know people with actual obsessive-compulsive disorder who hate when celebrities throw around their self-diagnosed "OCD" label like it's just something cute and quirky. There are degrees of OCD, of course, but I doubt Kendall is even a high-functioning obsessive-compulsive. She's probably just an organized person who likes things done a certain way. Which is not the same thing as OCD. As for this? "We all call ourselves the Super Natural Friend Group because we all have such cool individual lives…" Girl, the Super Natural Friend Group???? No!!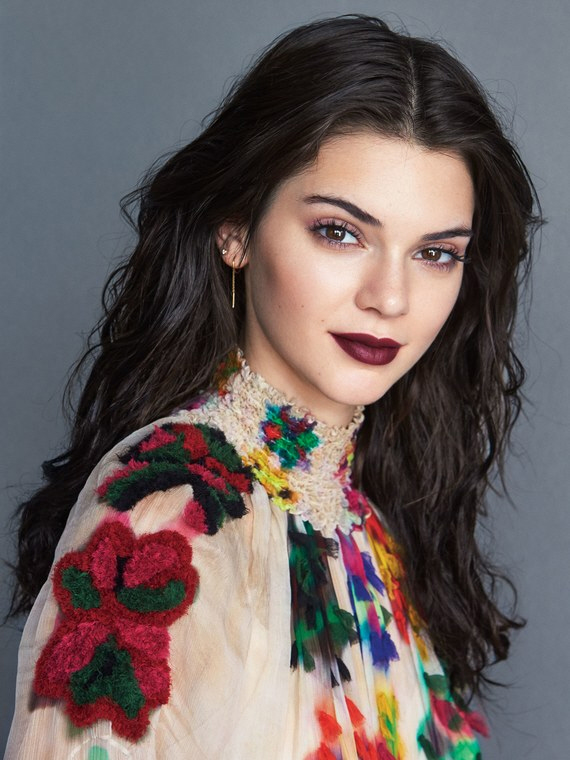 Photos courtesy of Allure.