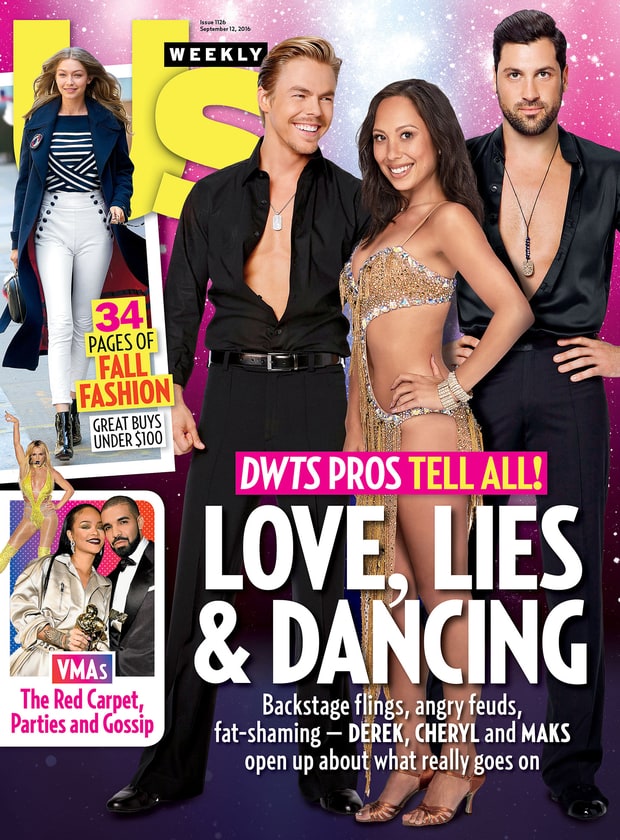 US Magazine's current issue features the professional dancers who are returning to Dancing With The Stars after some time off, Cheryl Burke, Maksim Chmerkovskiy and Derek Hough. Derek only sat out the last season, 22, this spring after winning season 21 last fall with Bindi Irwin. Cheryl has not been on since the fall of 2014 as she felt burnt out and needed a break and Maksim has been a guest judge but he hasn't competed since the spring of 2014, when he won with ice dancer Meryl Davis.
So these three are coming back and they did dish the dirt to US. Maksim is getting headlines for admitting that Kirstie Alley disconnected from him, as is Scientology practice but which they always deny to the press. Kirstie did this after he was friendly with COS defector Leah Remini, who competed with Tony Dovolani in 2013. (Kirstie and Maksim were partners in 2011 and won second place.) I like what Cheryl said about developing a positive body image, and how they develop a bond with partners because they're dry humping 24/7. (Her words!) Maksim was very candid overall but that's typical of him from what I know.
Us: Cheryl, you were bullied for your weight in 2008. Has that stuck with you?

CB: I definitely felt sick to my stomach. It's not a great feeling when you have to be half naked wearing those little costumes either. I am very curvy, I have hips, I've got a waist. If anything, I was displaying a healthy body image. But do I feel confident in my own skin now? Yes, absolutely.

Us: The pro-partner relationship is intense, almost like you're a real couple. Tell Us about that.

CB: Well, we do dry-hump each other for what seems like 24/7 for a few months! For the pro dancers, we're used to this. The celebrities who come in here are vulnerable. And we develop a real bond.

DH: Everyone's excited and it just happens. But it's not a sexual thing. It's a closeness, a security, a trust. All the things you want in a relationship! I always joke that I've been married and divorced 18 times. You get so wrapped up in your partner, and then the show's over. You're like, "My heart's broken!"

Us: Cheryl, you admitted to a fling with Chad Ochocinco in 2010, and Derek, you dated Shannon Elizabeth in 2008. Any regrets?

CB: With Chad, I think I wanted it to be serious, but I couldn't handle it. He did some dating show [VH1's Ochocinco: The Ultimate Catch]. I started to realize this wasn't the person for me. But I kept the diamond necklace he gave me for my birthday!

DH: I was 22 and everything was so new. Now I keep my personal life to myself.

Us: The pros have generated romances too. Maks, you've been with Karina Smirnoff and Peta.

MC: It's a very incestuous group. It's not awkward at all. I'm a very easy person when it comes to not giving f–ks. I don't know how to put it any other way. I got Peta, so why would it be awkward?

Us: Cheryl, you called your 2007 partner Ian Ziering the "worst" because of his attitude. Wish you could take that back?

CB: No. I don't know if he'll ever speak to me again. But I was just joking. I'm very sarcastic. Sometimes my mouth gets me in trouble and I should just stick to dancing!

Us: Maks, what happened to your friendship with 2011 partner Kirstie Alley?

MC: Scientology happened. You can thank [my friendship with 2013 contestant and former Scientologist] Leah Remini for that. A note was sent to a friend telling me I was "disconnected," as in, I am no longer allowed to be Kirstie's friend. I find it ridiculous for an adult human being to "disconnect" from someone. But everyone is entitled to their own insanity.

Us: What about Hope Solo, who accused you in 2011 of hitting her?

MC: That lie generated so much publicity, my grandmother was getting death threats! And nobody had my back, nobody helped with the situation. I felt betrayed.
It's a really good, dishy interview and they even throw some blind items in there which fans of the show can probably easily figure out. Derek said one of his partners had a meltdown and he felt sorry for her and destroyed the tape and Cheryl got annoyed by someone who wouldn't do a move and got in a fight with her over it. She did love working with Jack Osbourne and Rob Kardashian and so she complimented them by name.
As for Maksim saying that Kirstie Alley disconnected from him, it's hilarious to me that they sent a note to his friend naming the practice when Scientology officials have said so many times that it's not real and doesn't exist. (I guess they've softened on that somewhat though.) A few years ago Maks would have to worry about COS people following and harassing him after this but Scientology is running out of staff and resources thanks to brave folks like Leah. Oh and I'm not surprised Hope Solo made up that story about Maks hitting her (according to Maks) given her history.
Maksim and his brother, Val, came out for Kirstie's short-lived TV Land sitcom in 2013.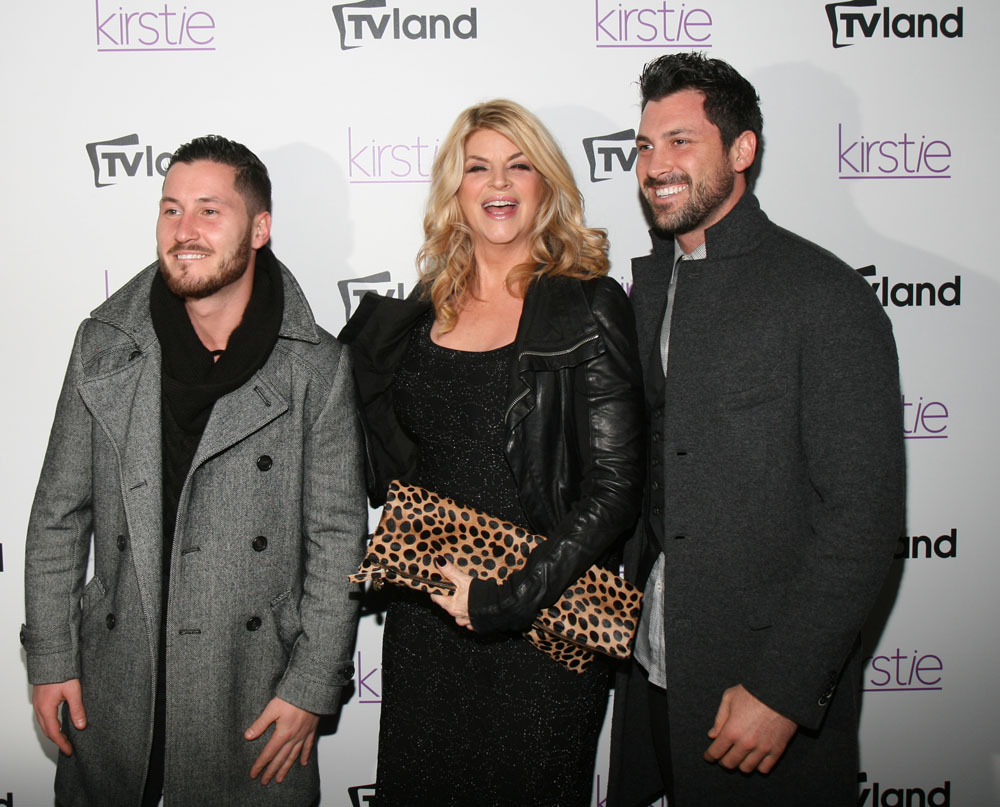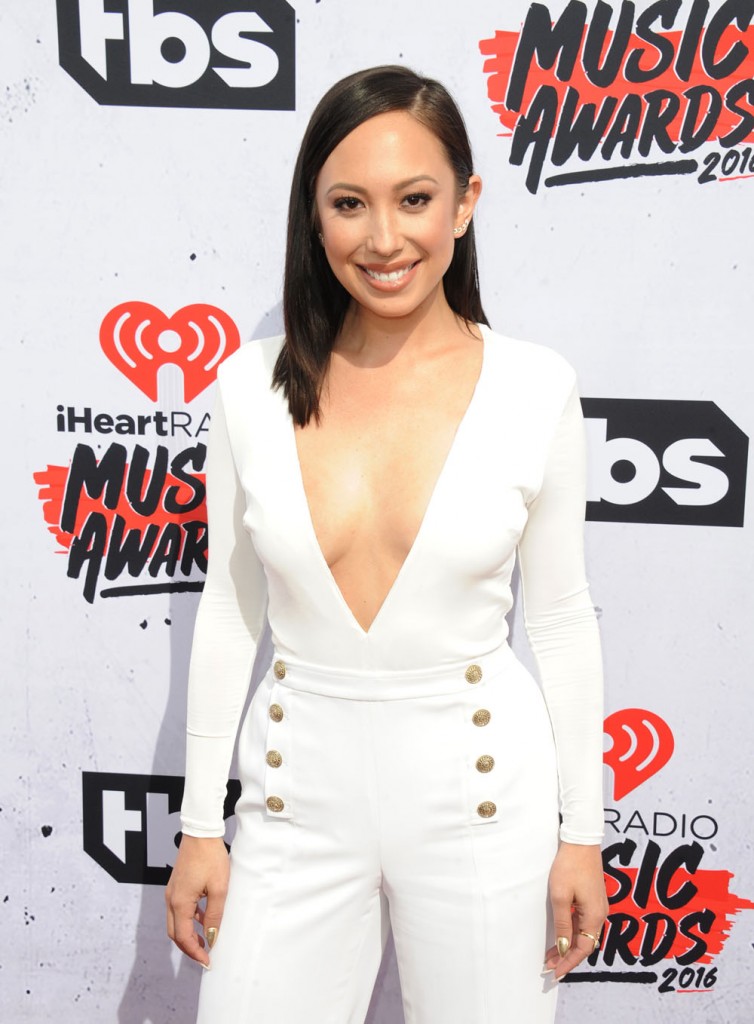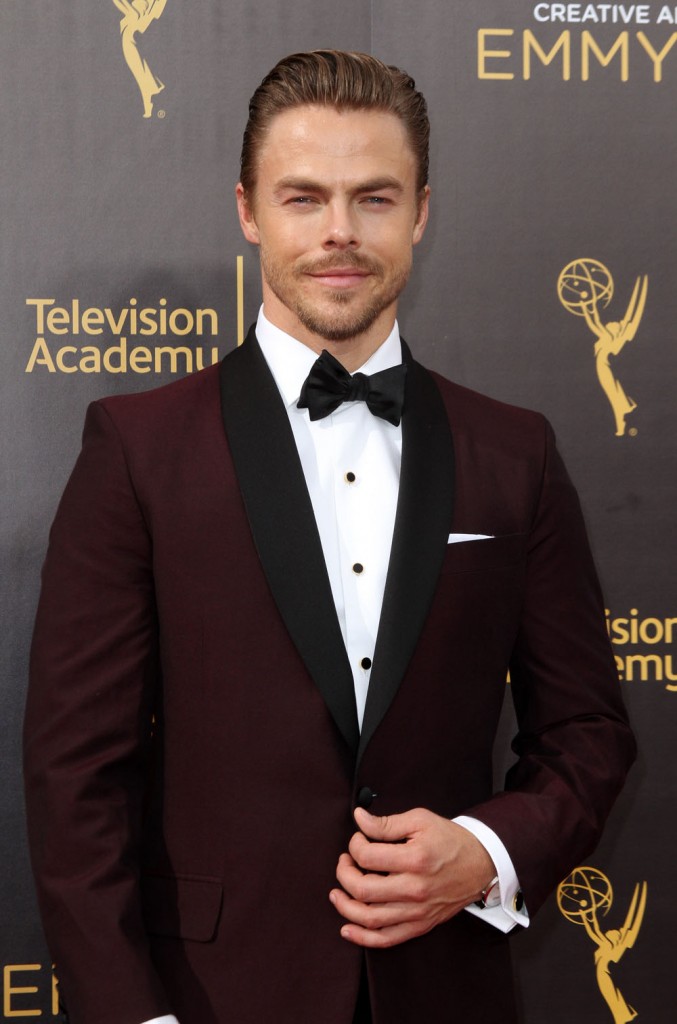 Photos credit: WENN.com