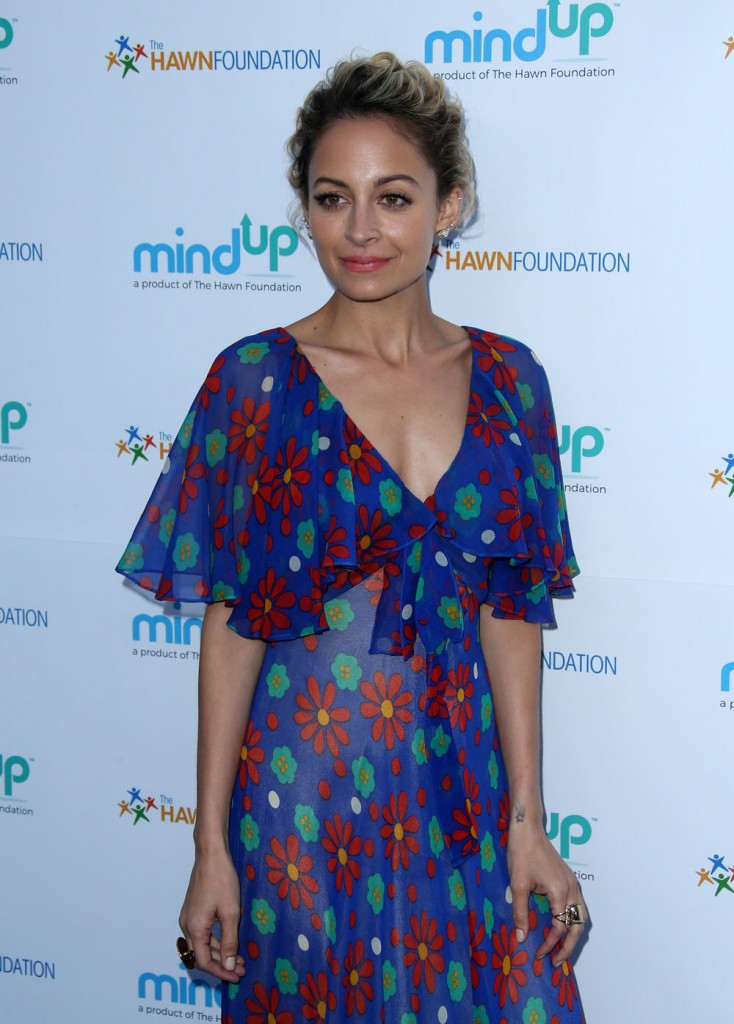 People magazine has an interview with Nicole Richie and it looks like it was filmed on the same day as her last interview we covered where she said she doesn't like to wear makeup. They asked Nicole the same question I've heard them ask other celebrity moms, "When you see a pregnant woman what's the one thing you wish you could tell her?" and her answer was quite clever. Nicole would tell pregnant women that they don't have to put up with people touching their stomachs. She also talked about how her kids, daughter Harlow, eight and a half, and son Sparrow, seven, leave cute videos and pictures for her on her phone.
There's not one way to raise children, there's not one way to be a mother. It really depends on your house and your lifestyle.

When you see a pregnant woman what's the one thing you wish you could tell her
I would say, don't let everyone touch your stomach, don't let everyone think they have the right to just touch you because who wants that? Nobody.

If you could redo one parenting moment, what would it be?
I was very quiet around my kids when they were babies and now they're light sleepers so I wish that I had been a little more rough with them.

When was a time your children made you laugh really hard?
They make me laugh every day. I'm always finding pictures on my phone and videos that they take.
It's been a long time for me but when you're pregnant and people touch your stomach do you even get enough warning to get out of the way? Doesn't it often happen suddenly before you have time to react? At that point, even if you catch it before it happens, how do you handle it gracefully? You could just step out of the way and say you'd prefer not to be touched but then the person will act all offended like it's your problem. Those are the type of people who would touch a pregnant woman's stomach in the first place – the same kind of person who would be mad if the pregnant woman said no and guarded their personal space.
Also, I don't think that the way you act around babies when they're sleeping influences how deeply they sleep later in life. I think how deeply a person sleeps is mostly genetic, or at least that's what I tell myself because my son was also a light sleeper. I just looked this up and I could be right – there's a gene that is thought to control how deeply we sleep but of course other factors, like caffeine and how sleep deprived you are, affect it. I'm one of those people who can't have a cup of coffee or a soda after noon or I'll be up half the night, and I bet that's genetic too. At least coffee works for me.
Here's Nicole pregnant in 2009, with Sparrow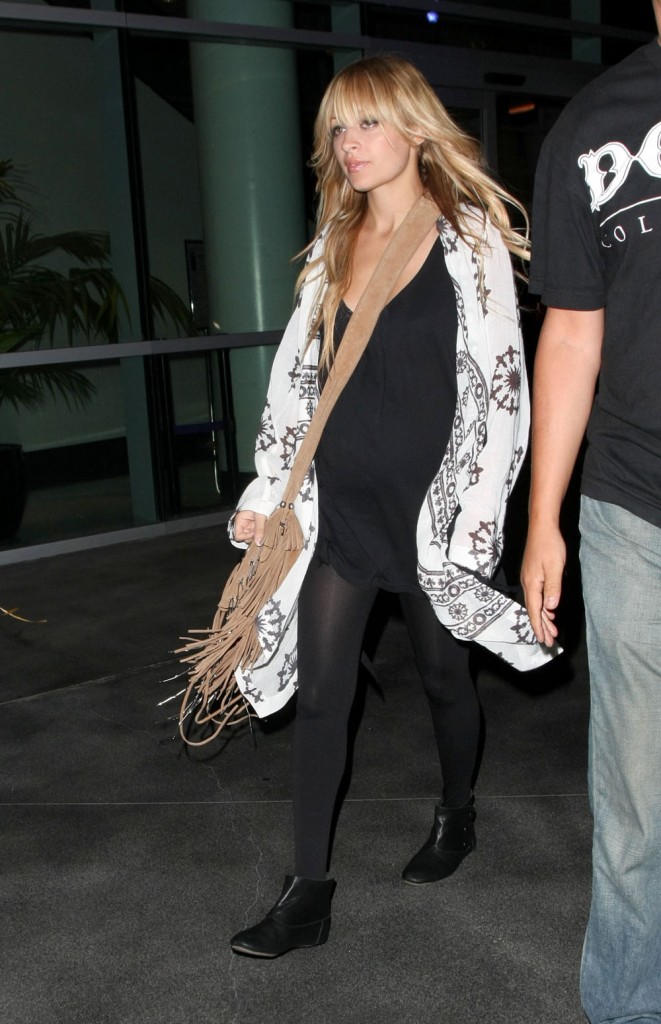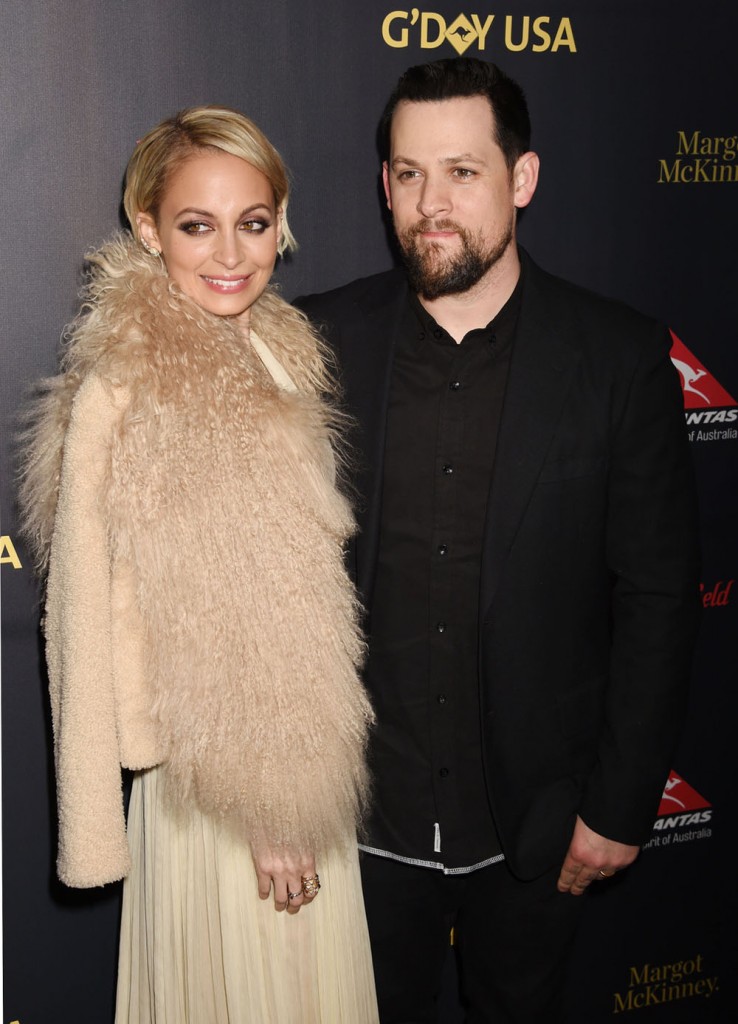 Photos credit: WENN and Pacific Coast News