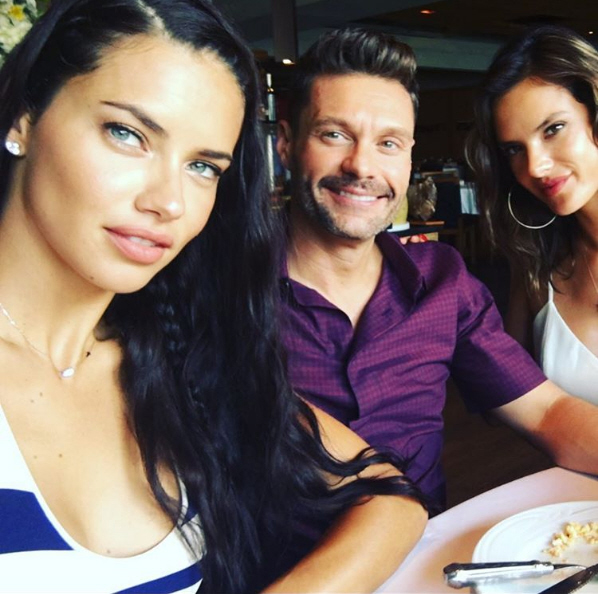 I actually had to go back through our archives to figure out when we last discussed Ryan Seacrest's love life. Basically, the last time anyone paid attention to his love life was back in 2013, when he and Julianne Hough split up and he ended up dating a swimsuit model for a short time. He's dated other women in the past three years – Hilary Cruz (not Ted Cruz's wife), Dominique Piek and Shayna Terese Taylor – but those relationships have seemingly been pretty brief and not all that high-profile. Seacrest is now 41 years old, and surprisingly, he's not still pulling girlfriends from the under-25 group. His new girlfriend is none other than Adriana Lima, a 35-year-old divorcee with two young daughters:
Ryan Seacrest and Adriana Lima may be taking their friendship to the next level. The pair – who met while covering the summer Olympics in Rio for NBC – spent some quality time together during a recent trip to the Big Apple where Seacrest, 41, was on a business trip and Lima, 35, attended Fashion Week events.

"They reconnected in New York last weekend over a romantic dinner to get to know each other outside of work," a source tells PEOPLE. In early August, the Victoria's Secret Angel showed Seacrest around her native Brazil along with fellow countryman Alessandra Ambrosio as NBC's food and culture correspondents. The trio documented several of their adventures on social media with Lima even calling the former American Idol host "charismatic" and "handsome" in one post.

Lima was previously married to professional basketball player Marko Jaric´ for five years. They announced their separation in May 2014 and finalized their divorce in March. Lima and Jari´ are parents to daughters Valentina, 6, and Sienna, 4.
A decade ago, before Adriana Lima married Marko Jaric, she told GQ that she doesn't believe in sex before marriage. As in, she "saved herself" for marriage, got pregnant on her honeymoon and five years later, she and Jaric split. I don't know if Adriana still feels that way about sex outside of marriage. I also don't know if that's the kind of arrangement Seacrest likes. I do think it's interesting that he's had a few relationships with very religious women where it seems like… sex really isn't on the table. In this day and age, that kind of arrangement seems so strange. That being said, I do like that Ryan is dating a woman close in age.
Update: Apparently, Lima wants you to know that she's no one's beard. ET reports that she's actually seeing hottie Patriot Julian Edelman.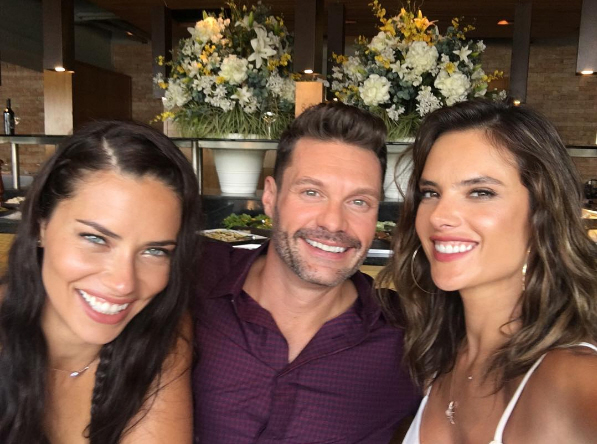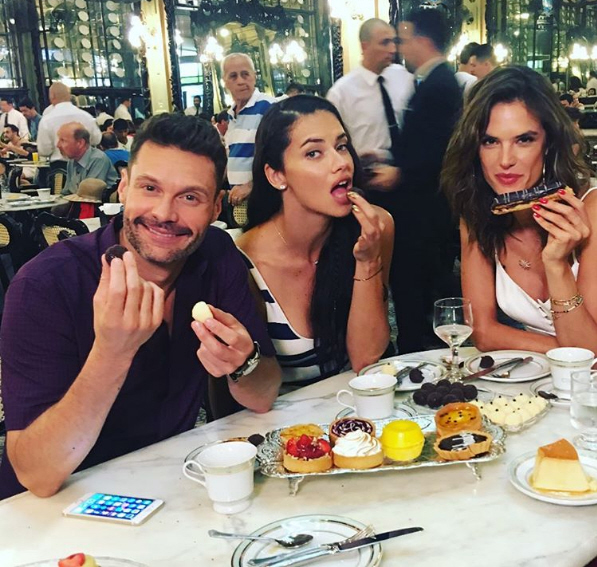 Photos courtesy of Instagram.