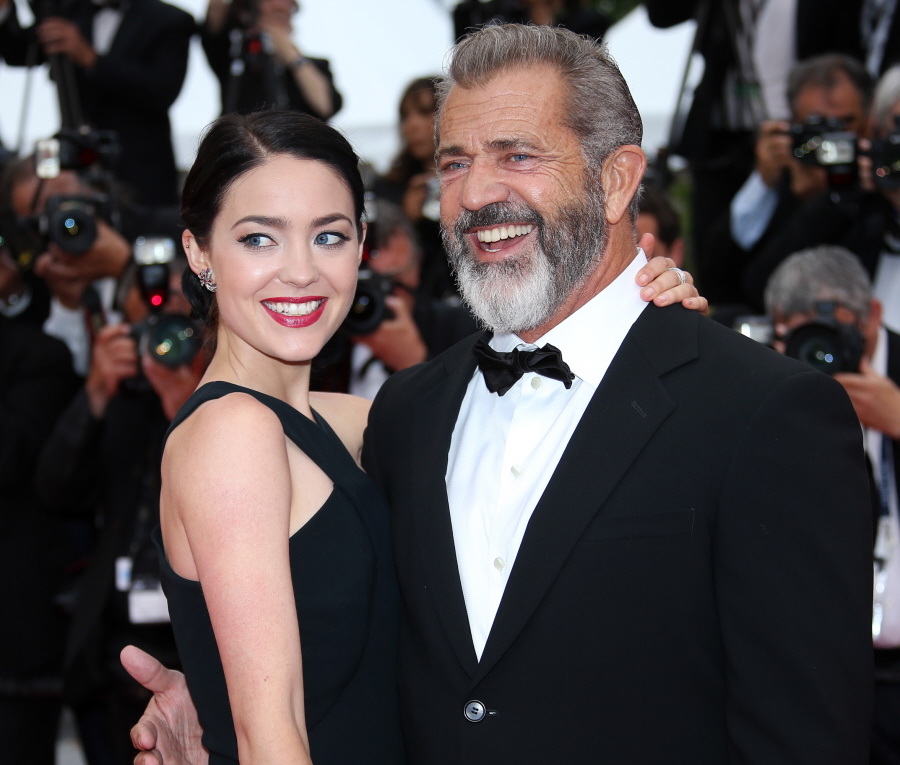 Last year, we learned that Mel Gibson had somehow gotten himself a new girlfriend. It was a gentle reminder that while most of us stamped Mel Gibson's face with a giant "DO NOT WANT" years ago, there are some sad souls who are brave enough to try their luck on the Steroid Santa Express. Mel's girlfriend – whom he's been dating for nearly two years – is a 26-year-old named Rosalind Ross. They got together when she was 24 and he was 58. He's now 60. And guess what? She's knocked up. It will be her first child and his ninth child. He honestly has kids older than Rosalind, you know.
Mel Gibson and Rosalind Ross, his girlfriend of two years, are expecting a baby early next year, the star's rep confirms to PEOPLE exclusively. Already a father of eight kids, Gibson, 60, is thrilled to add to his brood.

"Mel and Rose are so excited about the baby," says a friend close to the couple. "Mel loves being a dad and he and Rose can't wait to be parents together. The last two years have been some of his happiest years he's ever had."

This will be a first child for Ross, 26, a writer and former champion equestrian vaulter.

"She is great for him," a source told PEOPLE recently. "She has her own life, but also seems to enjoy Mel's … They are very much on the same page."

Gibson has been enjoying more good news. His latest directorial effort, the World War II drama Hacksaw Ridge, out on Nov. 4, has already garnered Oscar buzz and received a 10-minute standing ovation at its debut at the Venice Film Festival on Sept. 4. Gibson will soon head to Europe to shoot the film The Professor and the Madman, opposite Sean Penn.
Oftentimes when we discuss these kinds of extreme age differences between couples, I try to use my best judgment to assess how sorry I feel for the younger woman (and it's always a younger woman). Like, if the girlfriend was 18 when she got with someone in his 50s, I feel even more sympathy/pity, because who amongst knew what the hell we were doing at 18? At 24-26 though? I mean, we're still confused about many things, but at that age, you pretty much know who you are and you're on your path. So Rosalind's path is to have a baby with Mel Gibson. I do feel some sympathy for her, but not much. It's all happiness now, but it will turn. Trust me. And when it turns, she's going to wish she had paid more attention to the fate of Oksana Grigorieva.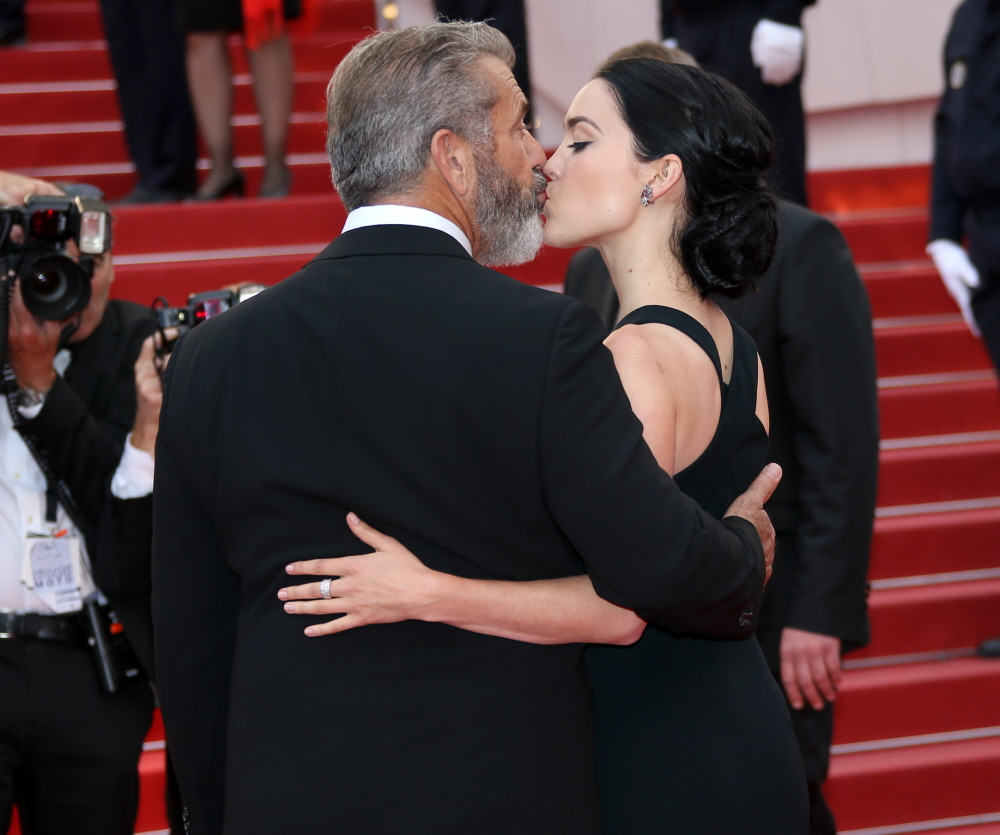 Photos courtesy of WENN, Fame/Flynet.