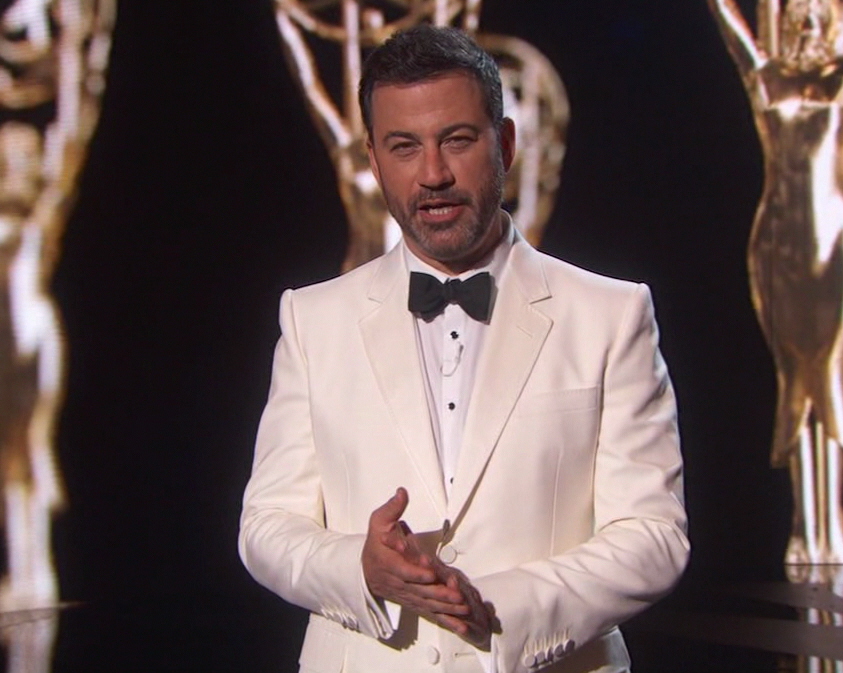 I literally came into this year's Emmys telecast with no expectations. You know why? Because last year's show sucked so hard with Andy Samberg as host. The 2015 telecast felt like it went on forever and Samberg was just The Worst. I never thought I'd say this, but… Jimmy Kimmel did a good job as host. Not every joke was perfect and there were some uncomfortable moments, but Kimmel mostly kept the show going at a quick pace and his bits didn't go on for TOO long, thankfully. The cold open featured Carpool Karaoke, Veep, dragons, Malcolm Jamal Warner and, most importantly, "Jeb Exclamation Point!"
As for the opening number… there were no songs, no dances, just straight up jokes. Interestingly enough… there were no Tom Hiddleston jokes. Which just goes to show you that while we obsess about certain people on the internet, they might not even be well-known enough to joke about at the Emmys. My favorite jokes involved Kimmel calling Melania Trump "Malaria." I also loved the super-controversial trolling of Maggie Smith:
Here's Kimmel trying to copy Elle DeGeneres' bit from the Oscars from a few years ago, where Ellen bought pizzas for everyone. At the Emmys, Kimmel's mom made PB&J sandwiches for everybody.
After Kimmel lost to John Oliver in Best Variety/Talk show, Matt Damon came out and made fun of Kimmel. This is why some of us do forgive Matty D for some of his bullsh-t: Damon agrees to dumb, funny skits like this.
Okay, you can see the full list of 2016 Emmy winners here, and here are some other highlights from the show:
*Keegan Michael Key lost to Louie Anderson. Like, I get it. Louie has been around for decades, but enough. Later in the night, Key & Peele finally won for the show though.
*Aziz Ansari won Comedy writing, but producers cut him off & wouldn't let him speak.
*Kate McKinnon won for SNL, thanked Hillary Clinton in her speech.
*Peter Scolari: "No matter if you win or lose…you'll still have your personal problems."
*Jill Solloway won for Transparent and she made a speech about needing more diversity everywhere, and then "Topple the patriarchy" was trending on Twitter all night. Later in the show, Jeffrey Tambor wins again for Transparent, people love him, and he makes a plea for Hollywood to hire more trans people and tell more trans stories. Says he would be happy if he was the last cisgender person to play a trans person.
*Julia Louis-Dreyfus won her fifth consecutive Emmy for Veep, "Our show started out as a political satire, but it now feels like a sobering documentary"…then she apologized for "tearing down the wall between comedy and politics," promises to rebuild the wall and make Mexico pay for it. She also choked up talking about her father's very recent passing & she got a big hug from Keegan Michael Key.
*Kimmel had the Emmys announcer say that Bill Cosby was coming out next and everyone was freaking out when they thought Cosby was in the house.
*Leslie Jones came out with the accountants and made a joke about her Twitter being hacked. I'm glad she isn't hiding at home, but I also hate that she was put in that position at all.
*The Night Manager won Best Director but lost everything else. No Emmys for Tom Hiddleston!
*Sterling K Brown, a journeyman actor who has been working consistently for 16 years and never been nominated for anything significant, won his first Emmy for playing Christopher Darden in the OJ miniseries.
*Sarah Paulson won Best Actress in a miniseries, paid tribute to her date, Marcia Clark, and said she loves Holland Taylor.
*Courtney B Vance won the Emmy, not Tom Hiddleston. He dedicated his award to his wife: "To the woman who rocks my chain… Angela Bassett, this is for you girl! Obama out, Hillary in." Right after Vance left the stage, Jimmy Kimmel said this: "I have to believe Johnnie Cochran is somewhere smiling up at us tonight."
*John Oliver won Variety/Talk Show, tried to say something about his wife's chain and gives up.
*Game of Thrones won big… and yet, maybe not? Game of Thrones picked up awards for Best Direction (Battle of the Bastards), Best Writing & Best Drama Series, but…Kit Harington lost the Emmy. So did Lena Headey, Maisie Williams, Peter Dinklage and Emilia Clarke. Why no love for the GoT actors?
*Surprise wins: Rami Malek won a surprise Emmy for Best Actor in a Drama for Mr. Robot. He's so cute! Tatiana Maslany was also the surprise winner for Best Actress in a Drama.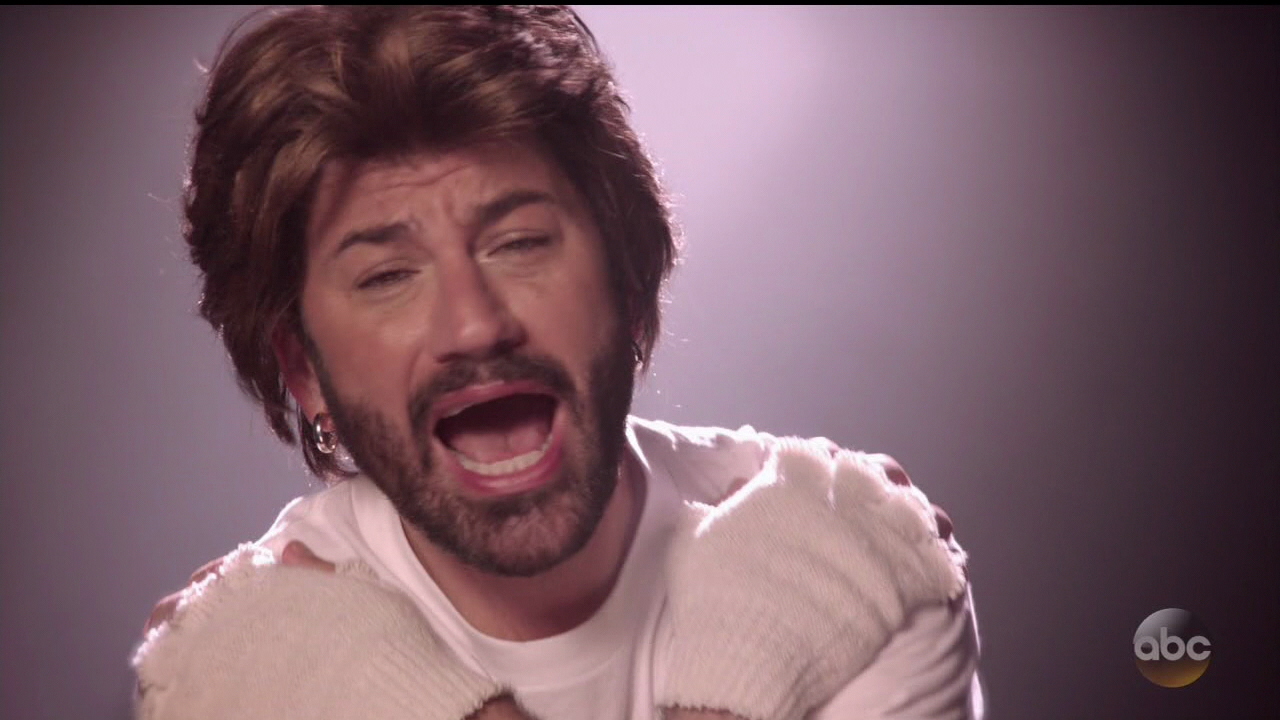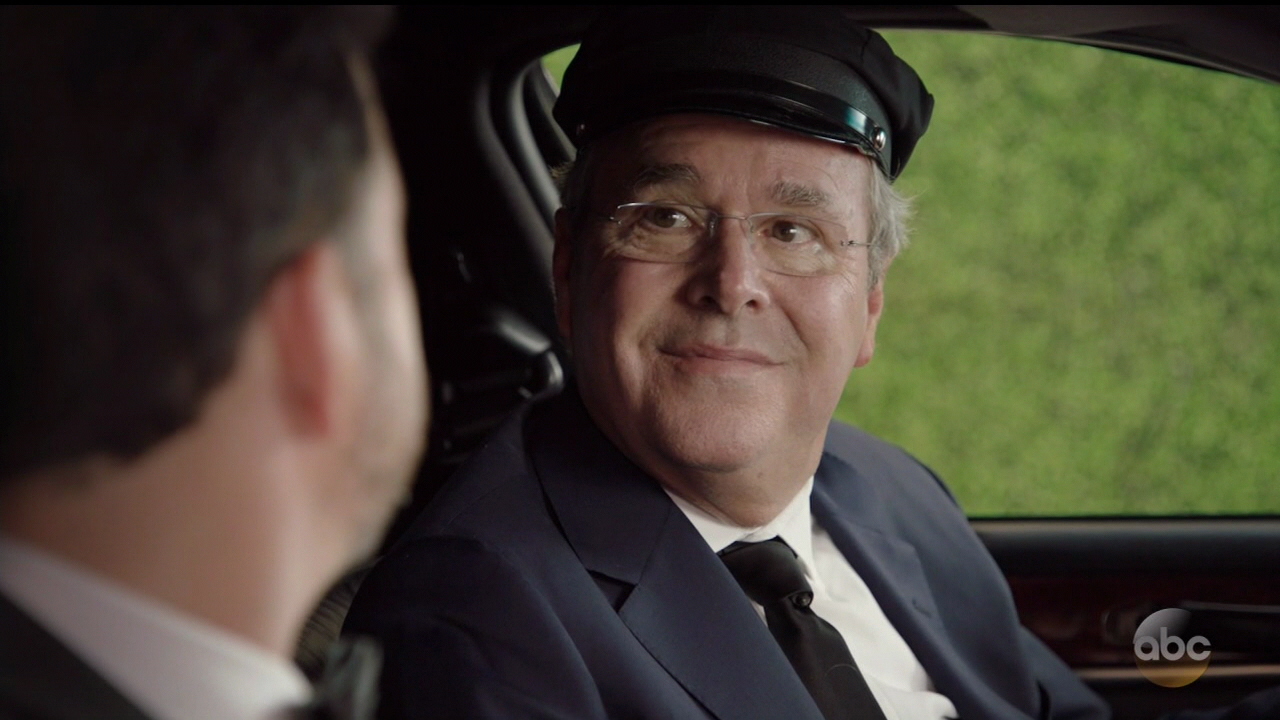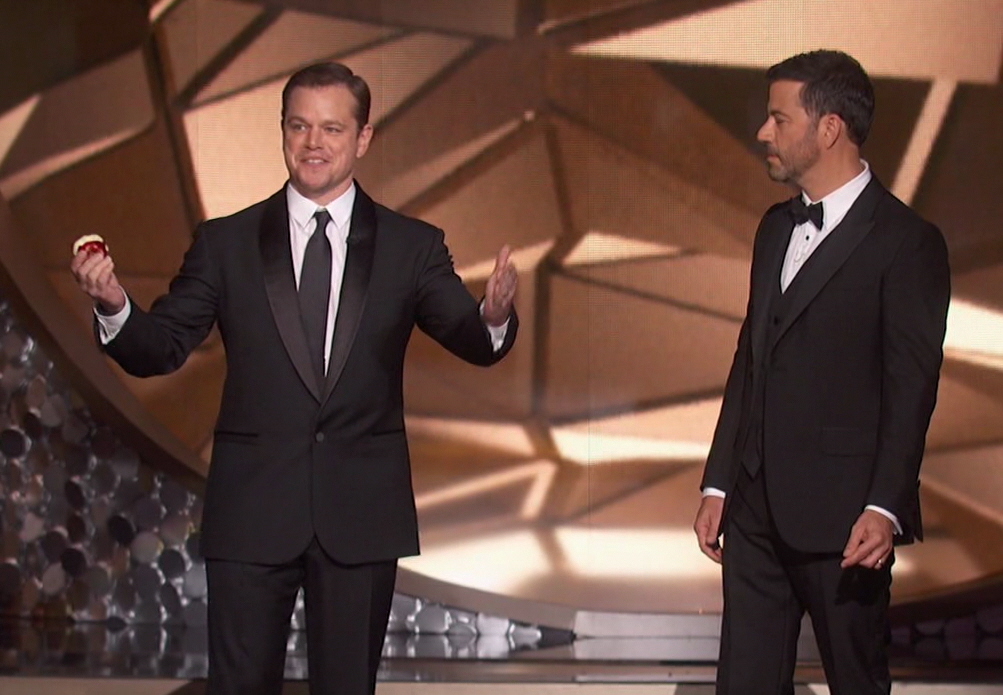 Photos courtesy of WENN.