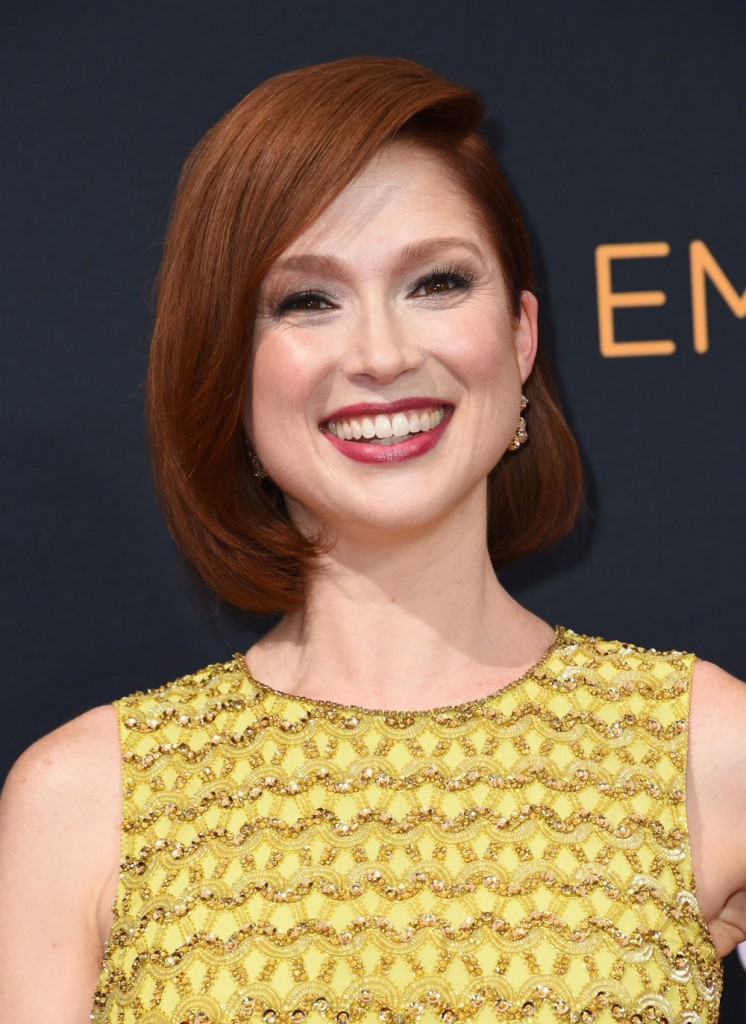 Jewel tones were big last night at the Emmys, with several women in yellow including Ellie Kemper. Kemper was up for lead actress in a comedy, her first Emmy nomination for The Unbreakable Kimmy Schmidt, which of course went to Julia Louis-Dreyfus. I just checked Kemper's age and she's 36(!), which is somewhat amazing to me because I assumed she was in her late 20s, and she also just had a baby last month, which similarly blows my mind. Ellie wore a mustard beaded Jenny Packham gown which fit her like a glove and her styling was so staid and pretty. I'm not sure I like the scalloping pattern with the beads but that's not distracting from the overall effect of the dress. Also, her attitude always elevates whatever she's wearing.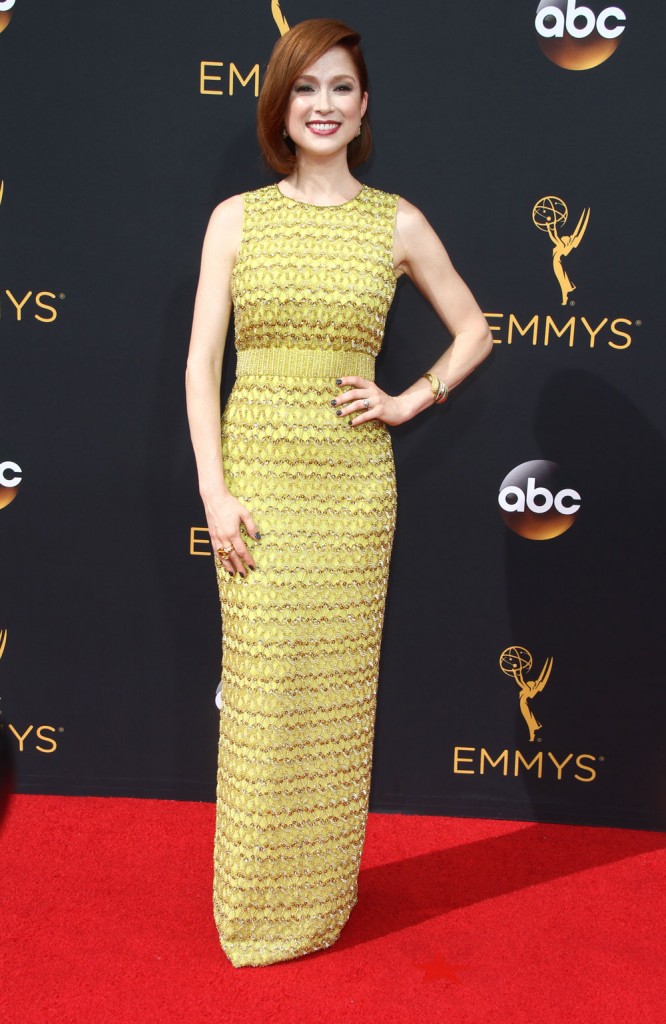 America Ferrera was also in Jenny Packham, and she's another actress who looks like she's having a good time on the red carpet. The spaghetti straps with the large beads and bustline of this dress look very 70s when paired with the sequins, but she looks so lovely otherwise. It's not a great dress though and is somewhat forgettable.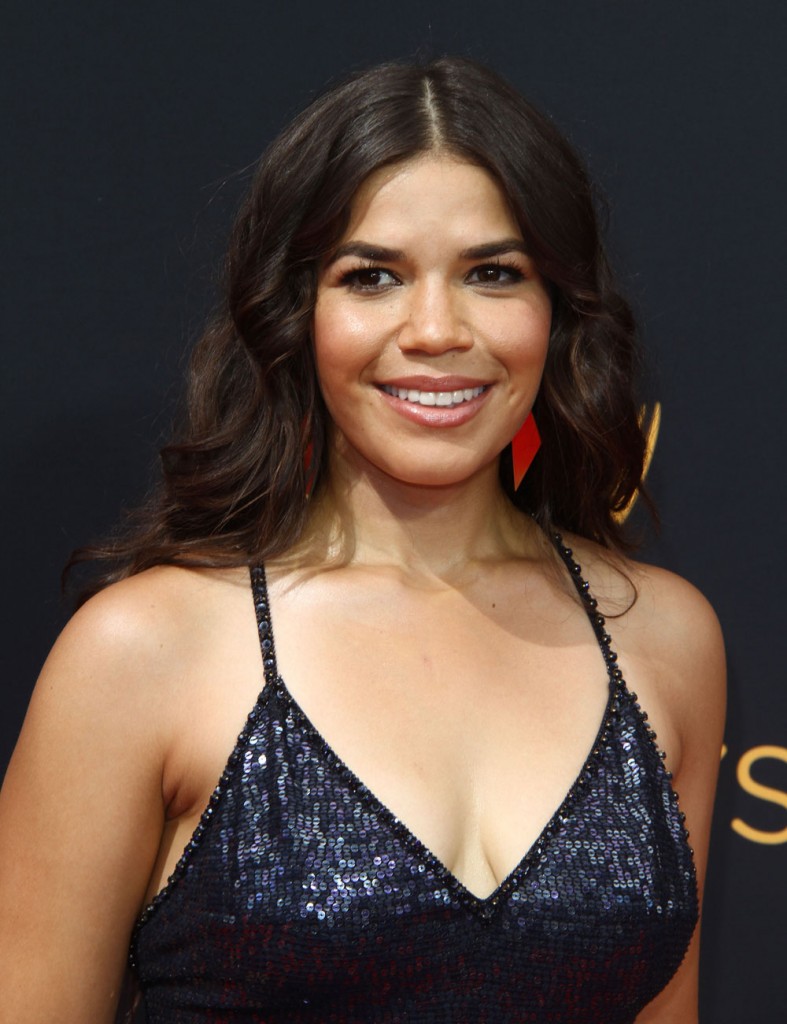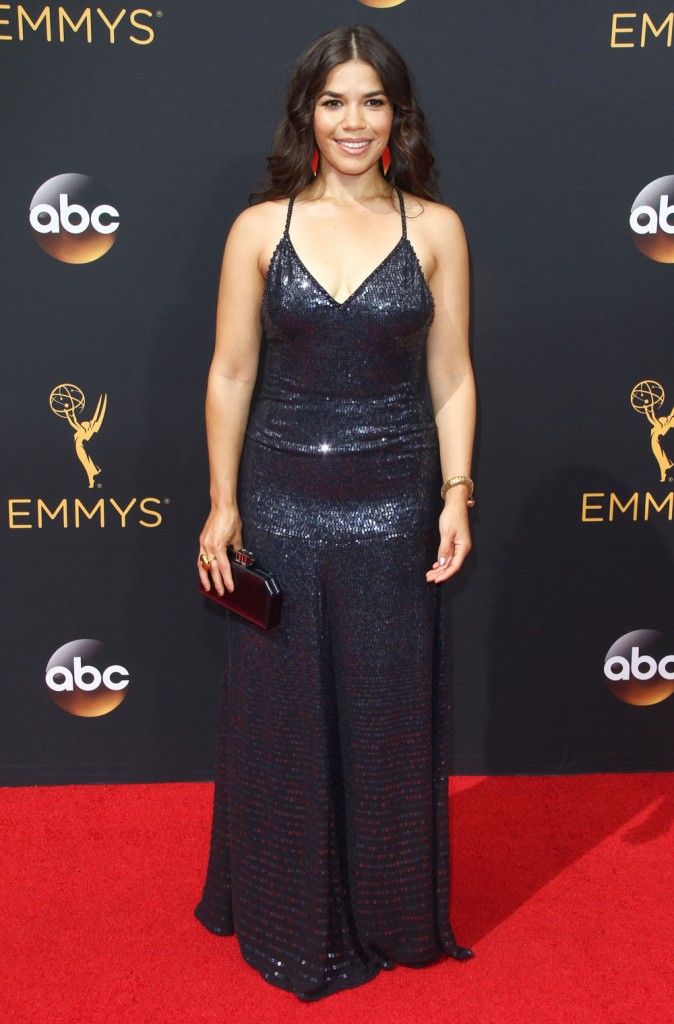 Abigail Spencer was in a navy Jenny Packham gown featuring aggressive tulle, little sequin polka dots and a v-neck with ruffles. This looks like a prom dress from the early 90s gone wrong. Abigail presented guest actor and actress in a drama series, along with Rami Malik, and she did this bit where she mimed Malik's introduction. It was annoying, like this dress.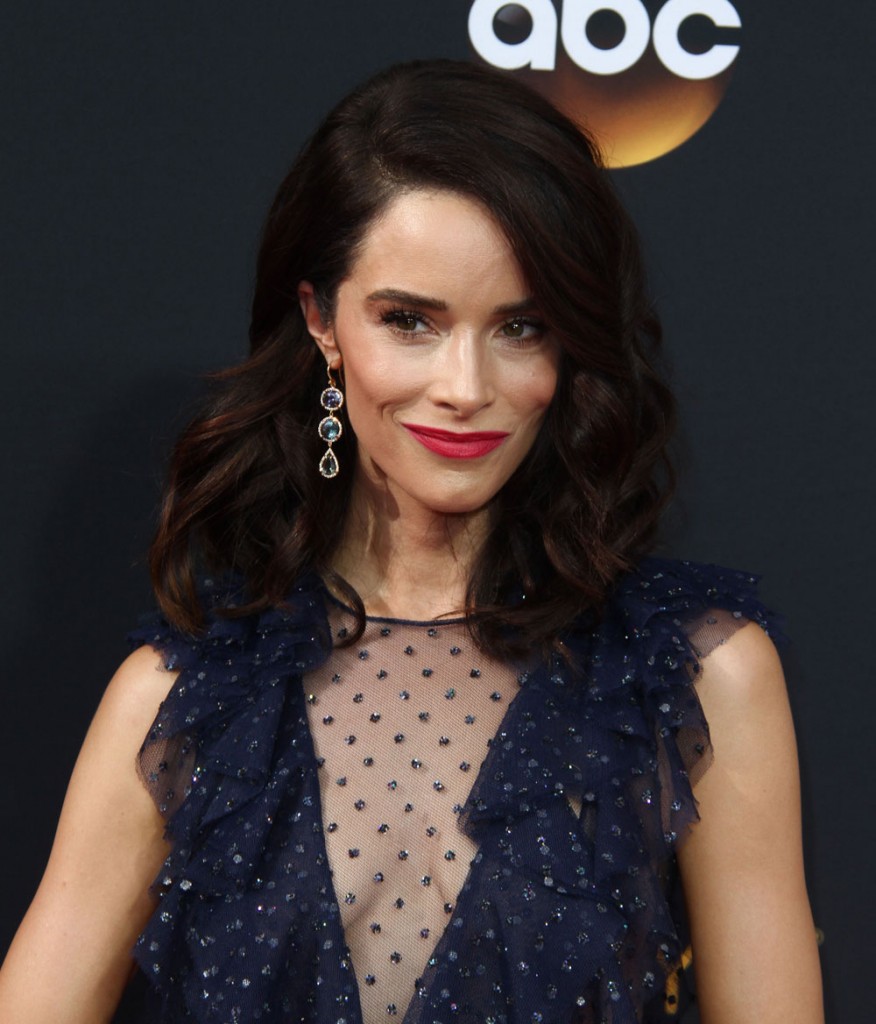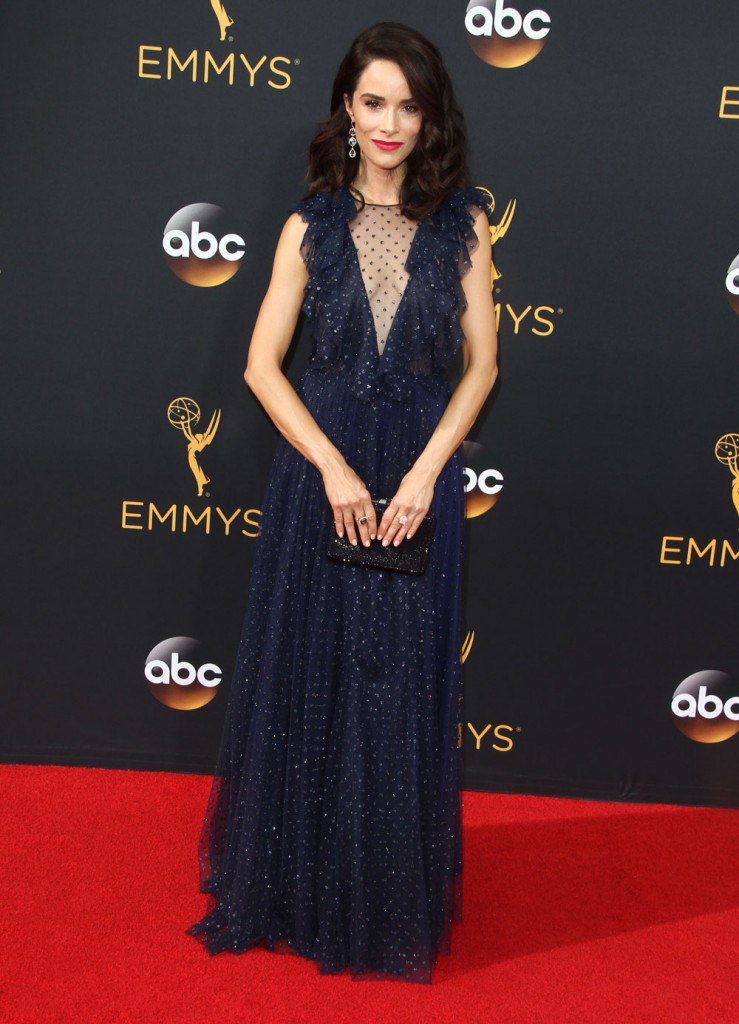 Speaking of mildly annoying here's Giuliana Rancic in flesh-colored Georges Chakra. Now that I see it close up some of the details are pretty but overall it's a mess of a dress. Kaiser said to me that there must be some passive aggressiveness going at E!, because Giuliana's styling and dress were so bad. This looked really awful on camera especially. I didn't think Giuliana did a good job last night either, she usually has a better rapport with the celebrities but she asked a lot of dumb questions about how they balance everything and what advice they would give to people. At least she asks for the designer ID of dresses. No matter what direction E! goes in with their red carpet interviews, they need to preserve this. It's not sexist to appreciate fashion on a red carpet, that's the point of a red carpet.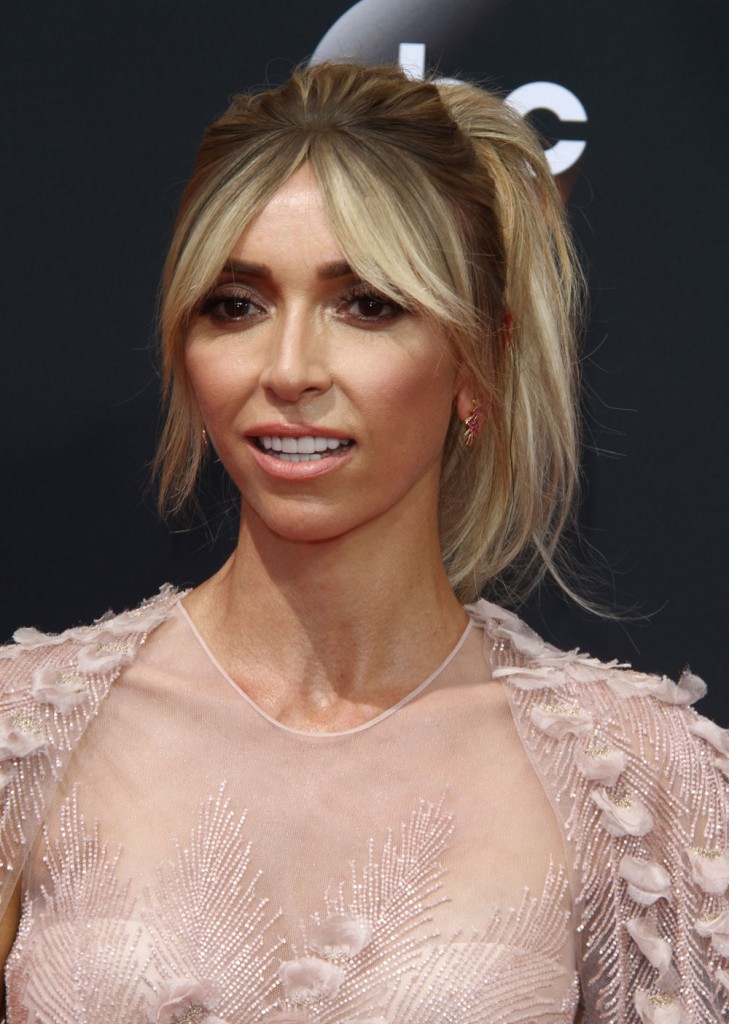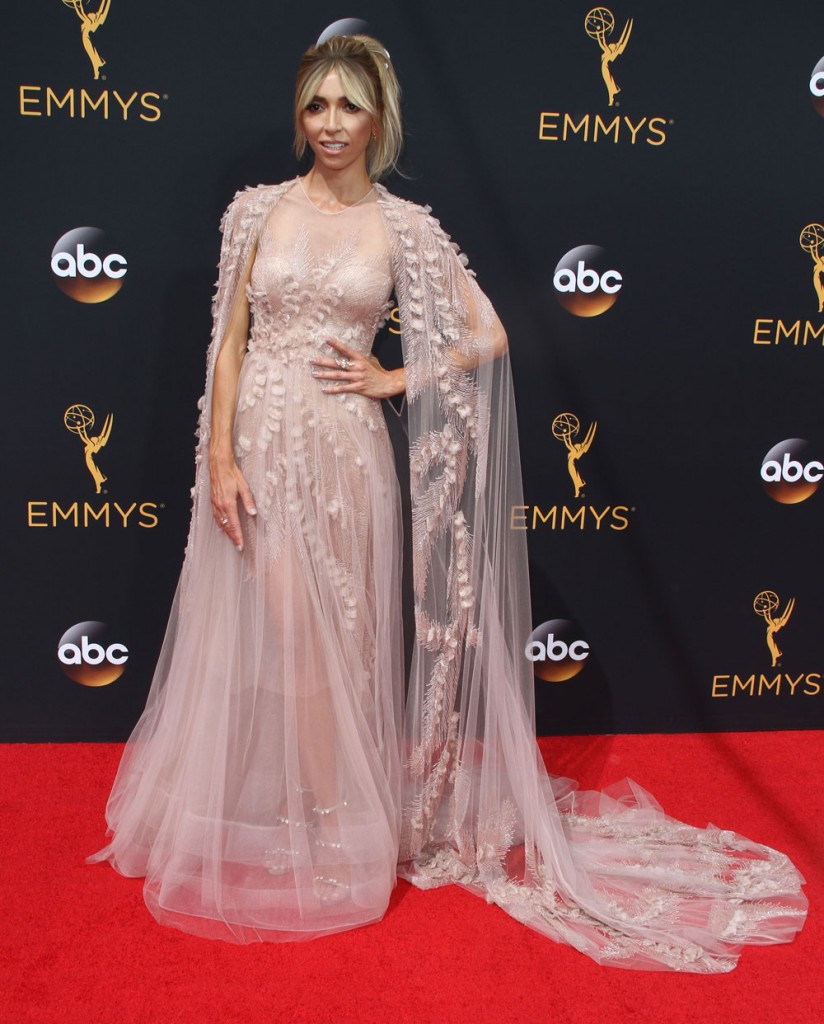 photos credit: FameFlynet