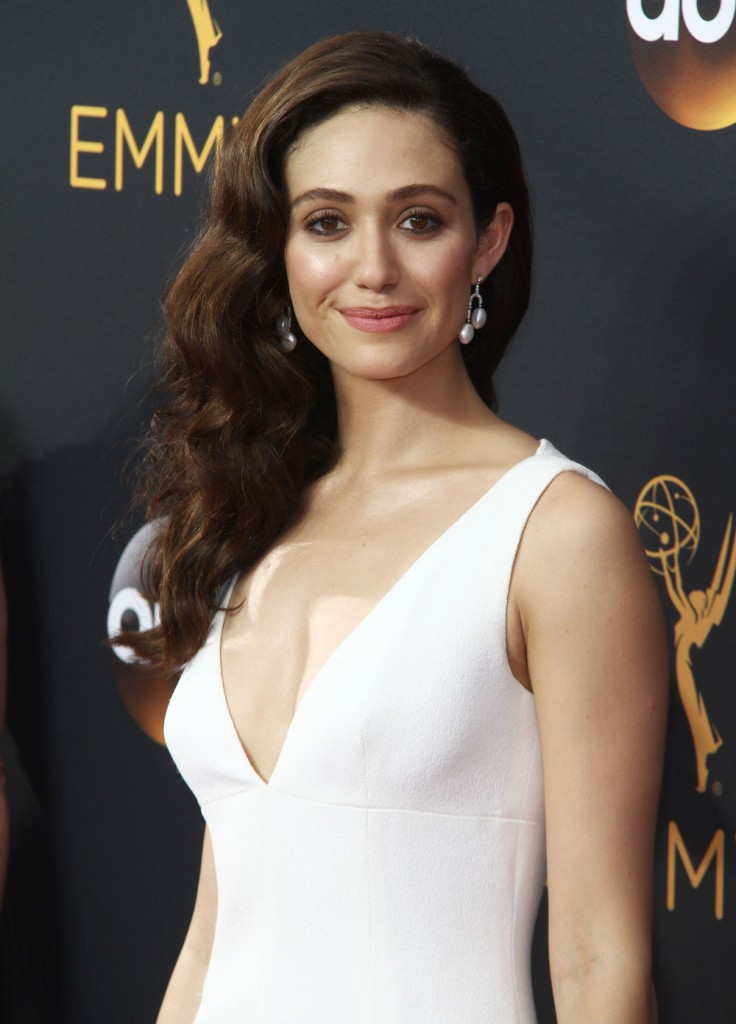 There were many women in white last night at the Emmys, and generally that would be a safe-ish choice (although I would be so worried about staining my dress with makeup especially) but some took it to the extreme with bizarre shapes and cutouts. Emmy Rossum was not one of those people. She was in a very classic Wes Gordon gown that made her look somewhat timeless. That dress could be worn in just about any era. That said, I would have liked to have seen some kind of detailing, like a subtle pattern or different fabric. Still, she was there as a plus one for her fiance, Mr. Robot creator Sam Esmail, and to support William H. Macy, her costar in Shameless. Shameless has won some acting awards but it seems under-recognized for how long it's been on the air (seven seasons!) and the caliber of show it is.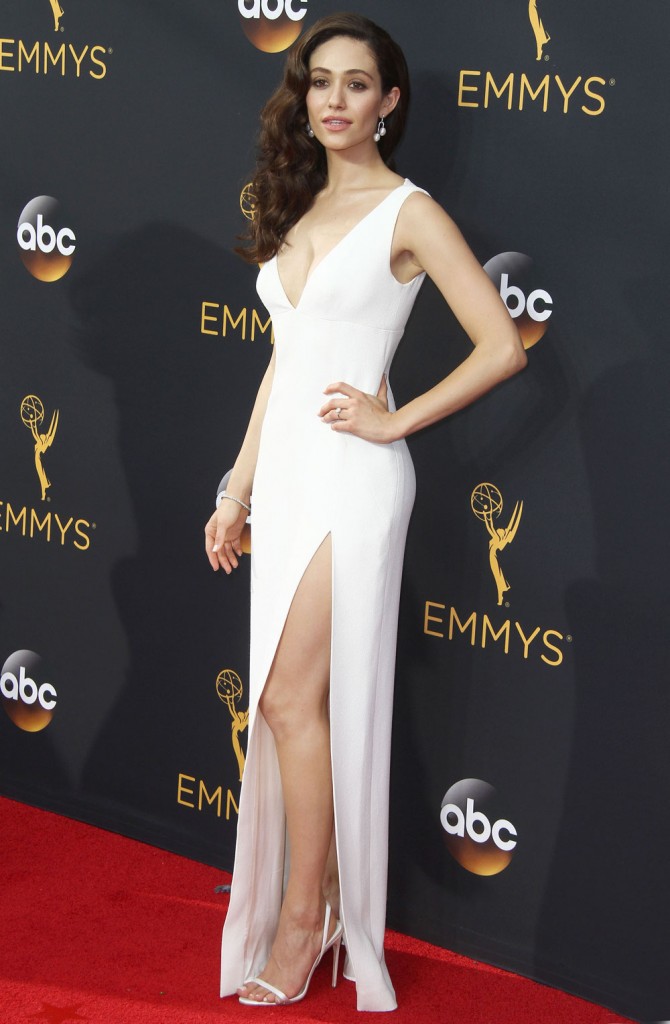 Also under appreciated is The Americans, one of my favorite dramas. Margot Martindale won for guest actress for the second year in a row, but that's it. Hopefully it will take home some Emmys next year. Keri Russell was in this white Stephanie Rolland gown which was like a too-large mini dress with a train. I don't get this at all, but let's just look at how hot she is with Matthew Rhys. I love them.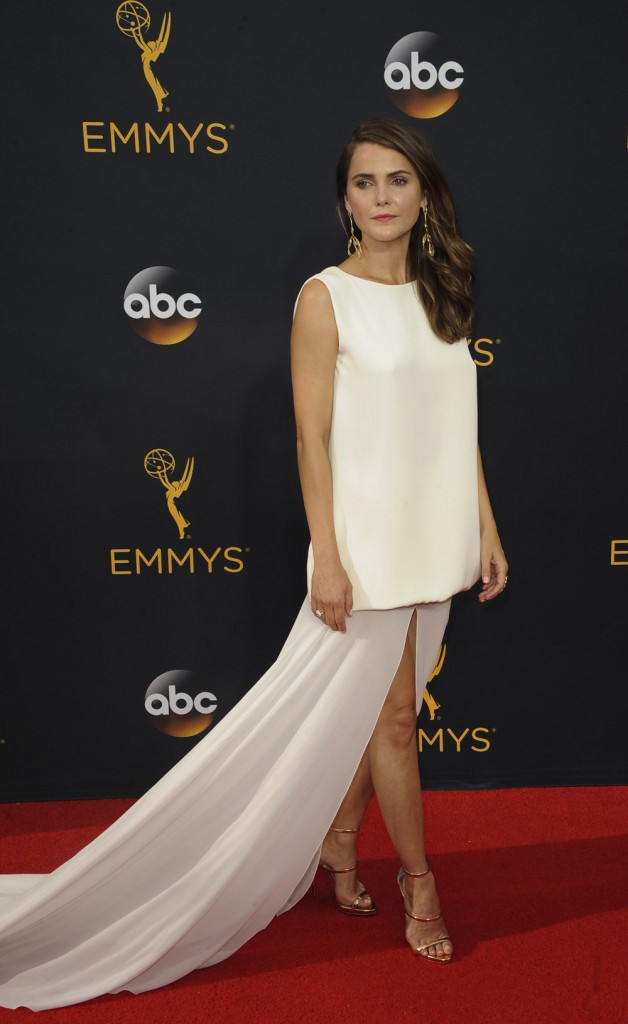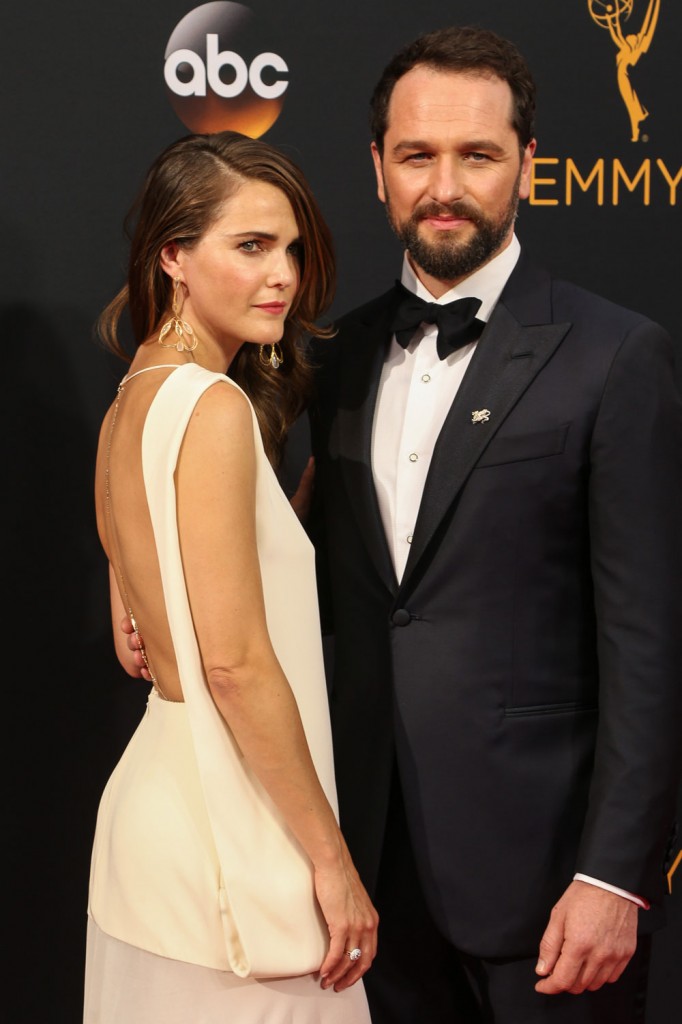 Tracee Ellis Ross was up for lead actress in a comedy, which went to Julia Louis-Dreyfus. She had on a custom white asymmetric Ralph Lauren dress with a side cutout and a chiffon train. Someone tweeted us that this looked like Bjork's swan dress without the swan but that was a much different dress. This really isn't that bad.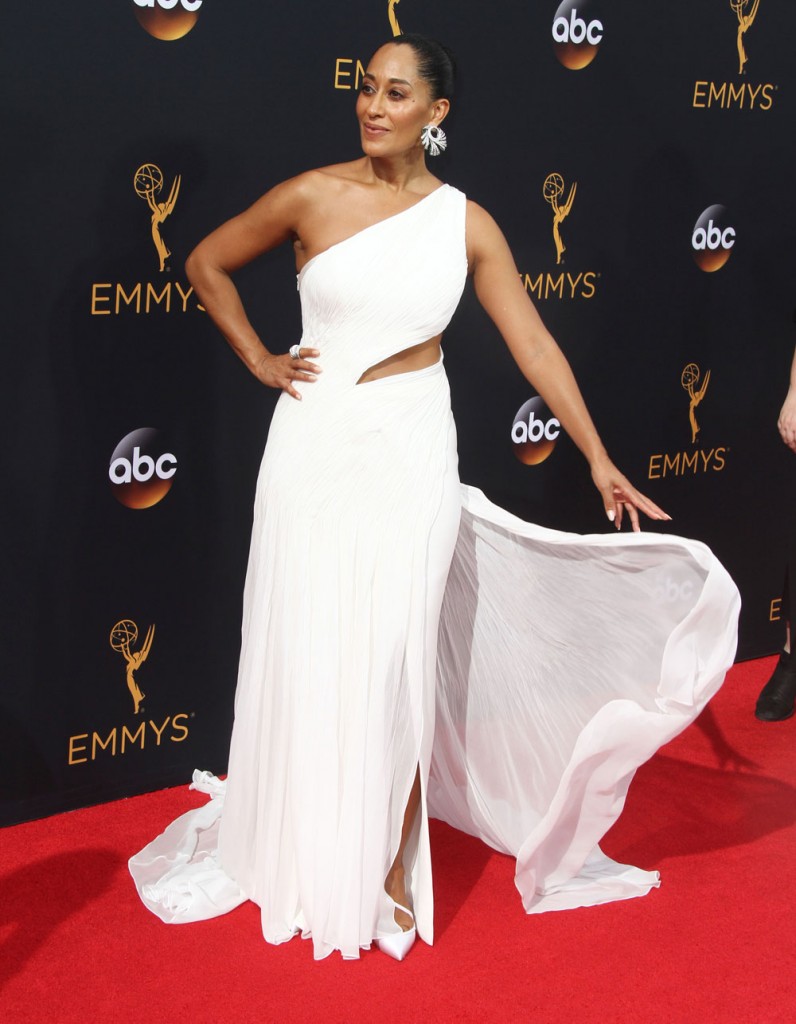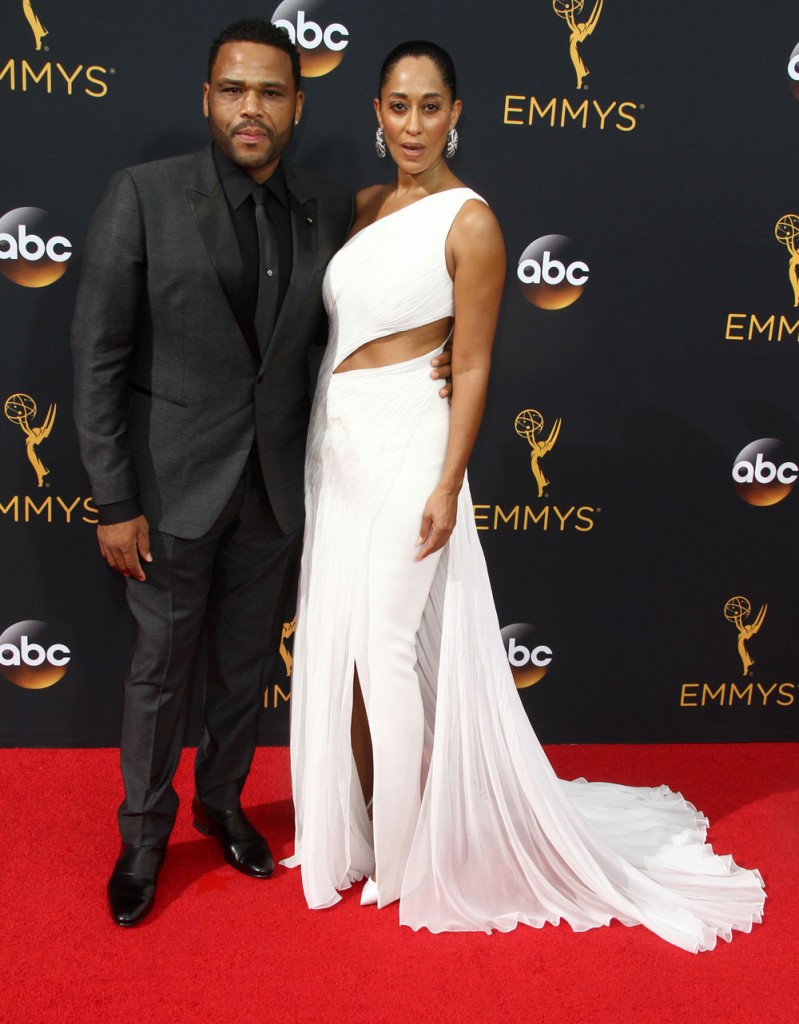 Here's Heidi Klum, in this custom beaded Michael Kors. This has a bra, a side cutout, a giant slit, one shoulder and one spaghetti strap. I've seen her look much worse, and this is averagely fug, for her. Stick that leg out.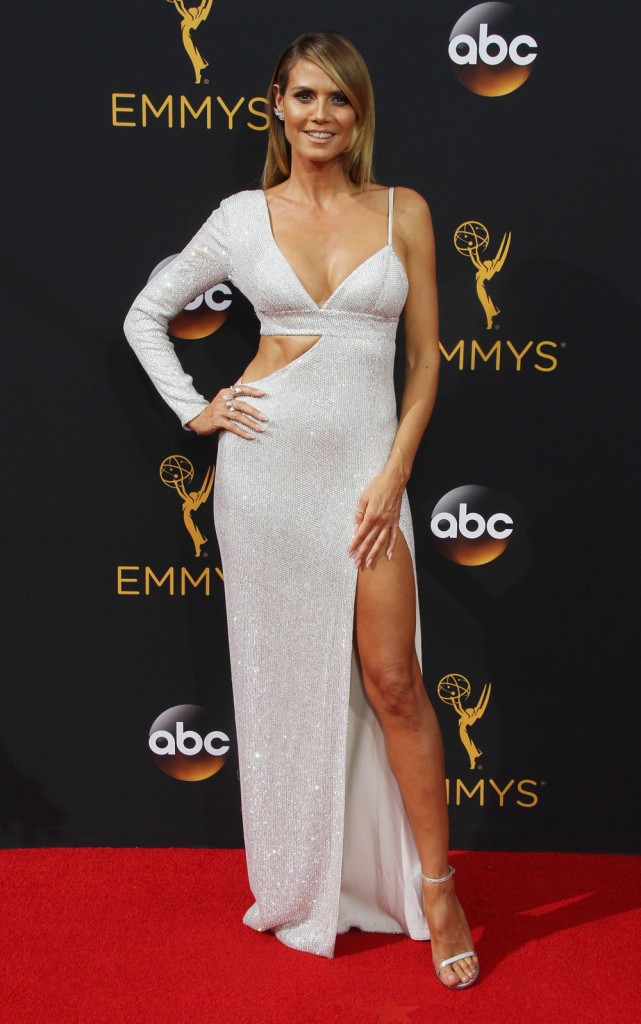 Felicity Huffman was nominated for lead actress in a limited series, for American Crime, which went to Sarah Paulson. She was also there to support her husband, William H. Macy, who always kills it on Shameless. His category, lead actor in a comedy, went to Jeffrey Tambor for Transparent. Felicity and William have been married for 19 years and she always looks like she adores him. In fact she's said as much in interviews. She was in Tony Ward Couture, in a long sheath gown with a tulle train that fit her like a glove. I really like the abstract leaf/floral pattern on the dress.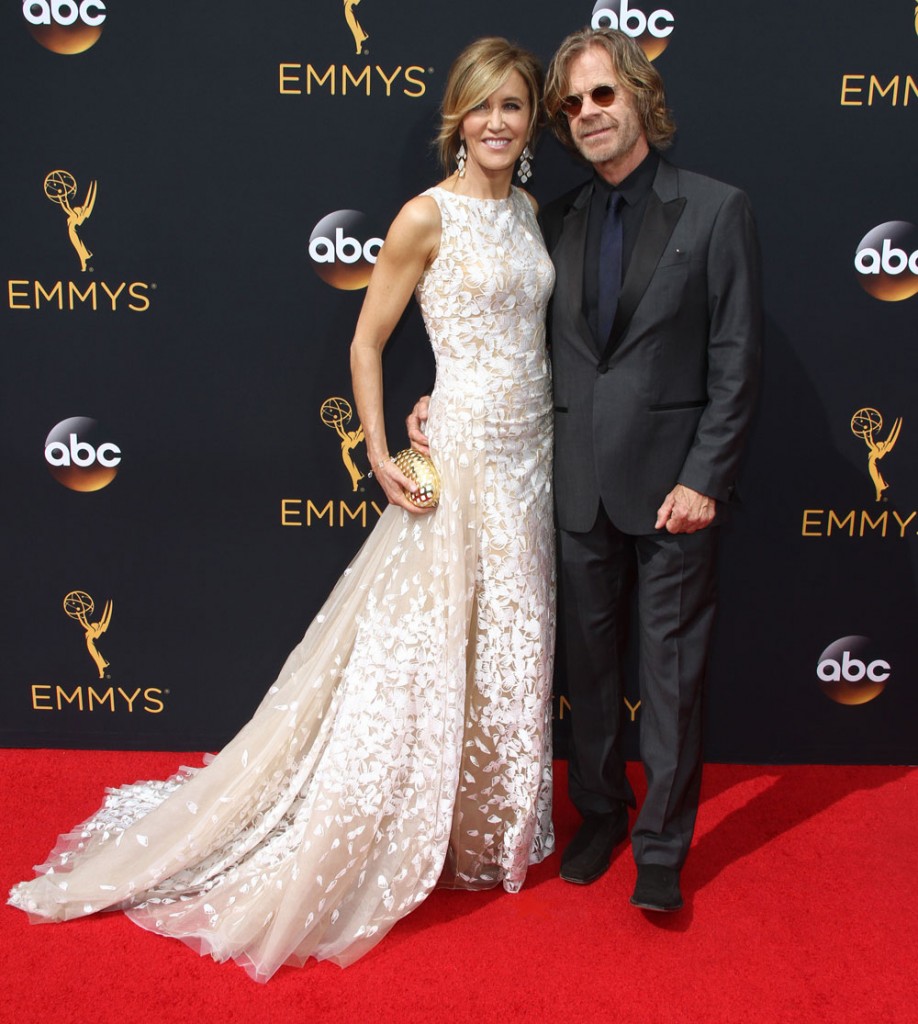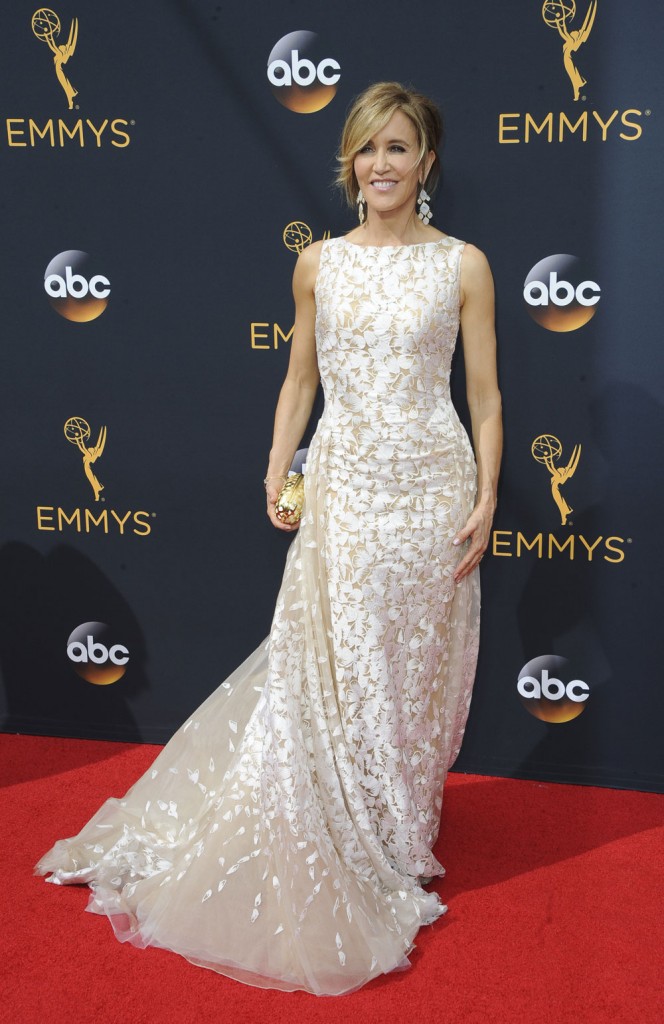 photos credit: WENN and FameFlynet