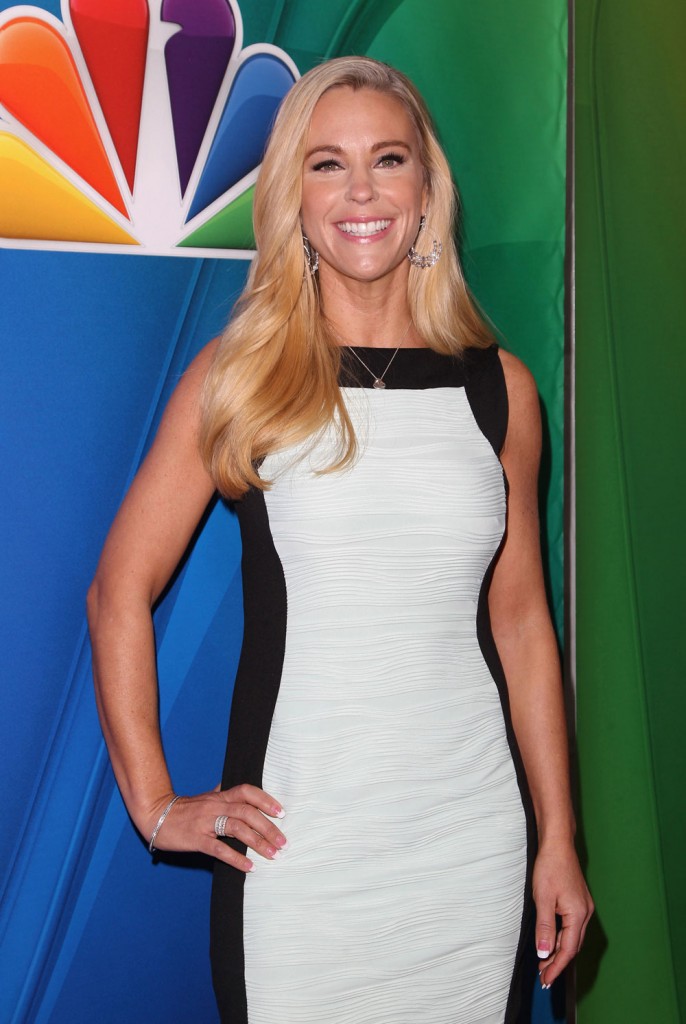 Kate Gosselin dated her married bodyguard for years, probably until the money ran out and she could no longer afford to keep him on. We know she dated him because she's been spotted holding hands with him and she berated one of her nannies, on camera, for eating a slice of pizza intended for him. The nanny quit that day. She would claim to be single around that time though, and was said to have wanted to star in a dating show where men would compete for her for some reason. Of course that never materialized, but she did get one guy to date her publicly last summer, a millionaire with a sketchy past. (You can see photos of them out on a date in this TMZ video.) Kate was even seen wearing an engagement ring around that time. It looks like that was a stunt because the man Kate dated, a stock photo site founder named Jeff Prescott, told Radar that Kate was scripting their dates and writing him into the show almost from the start so he bailed.
Jeff Prescott, 53, exclusively tells RadarOnline.com that he ended the relationship just two days before he was set to begin filming his then-girlfriend's reality show, Kate Plus 8, in fear of becoming a public spectacle.

"We were supposed to film a romantic date last year on Labor Day weekend in New York," the father of three reveals, adding that the episode was almost entirely staged.

"We pretty much laid out the entire script for filming…

"I decided that this sort of exposure could create a backlash in my professional and family life, and I just wasn't ready this sort of attention," the stock photo agency exec explains.

To Prescott's dismay, the reality star began to get ahead of herself, he adds. Gosselin, 41, had plans to put their professional projects on the TLC series, and producers were already discussing a future spinoff about the romance.

"It would have been a ratings bonanza," he marvels. "But I wasn't up for the chaos and pressure that would ensue."

Now, one year after the split, Prescott is smitten with his young, beautiful business grad fiancée, Jenna Sabacheuskaya, 27.
I'm not fond of Kate Gosselin by any means but she's well rid of this guy. It came out last summer that his ex had applied for a restraining order against him and accused him of stalking and parental alienation. Now he's engaged to a woman half his age.
On the other side, he probably got with Kate Gosselin for the publicity for his business but once he realized what that would entail it ended up being too much for him. Still, I question why this is coming out now. Kate hasn't been in the news in a couple of weeks since her People interview came out. She could use the publicity.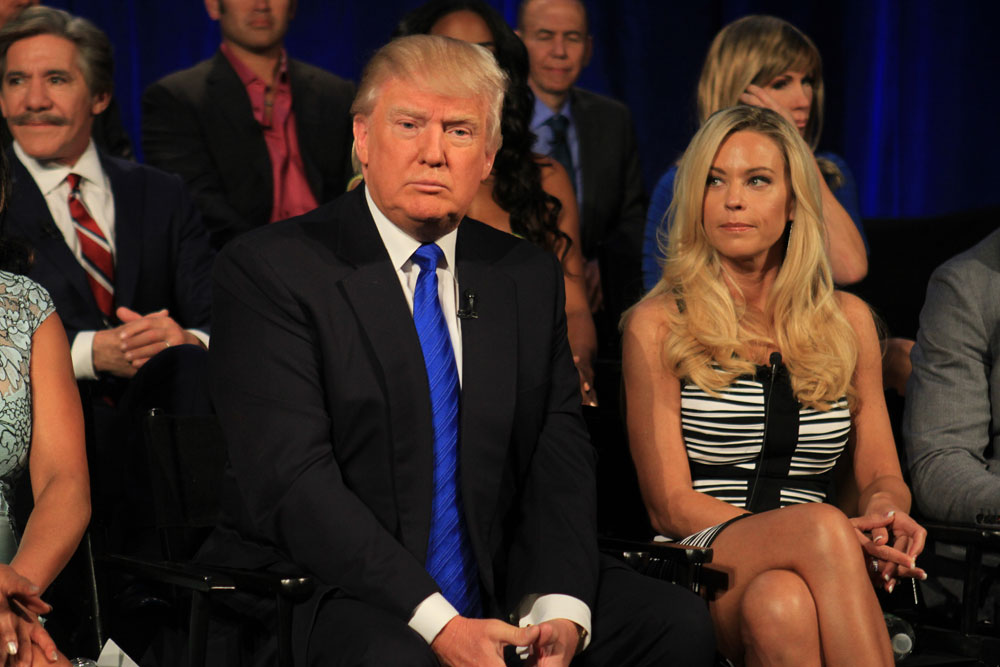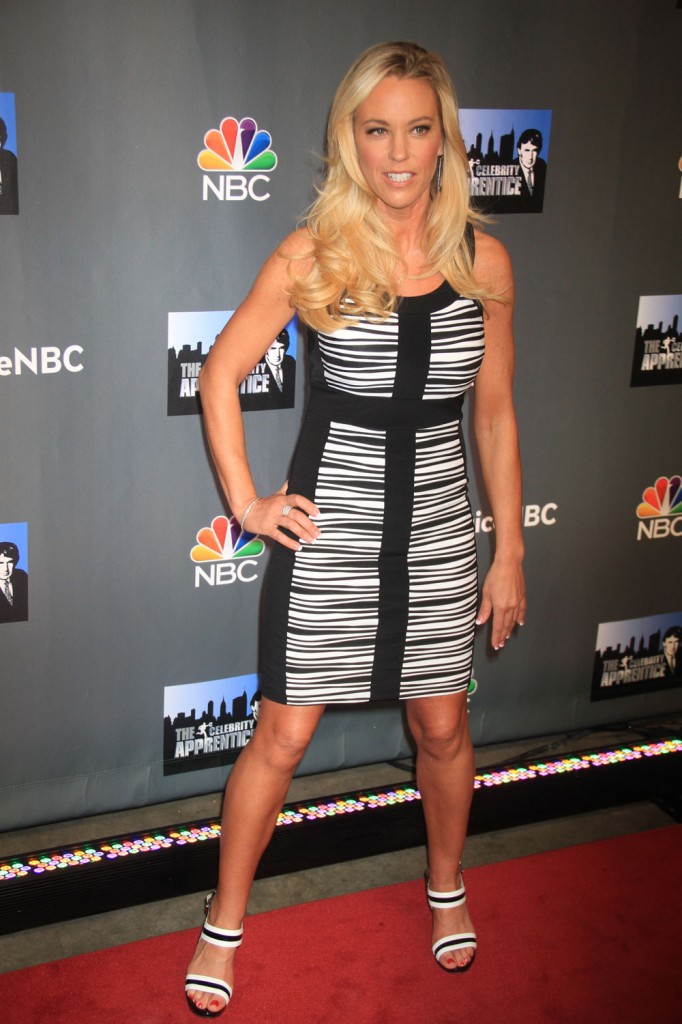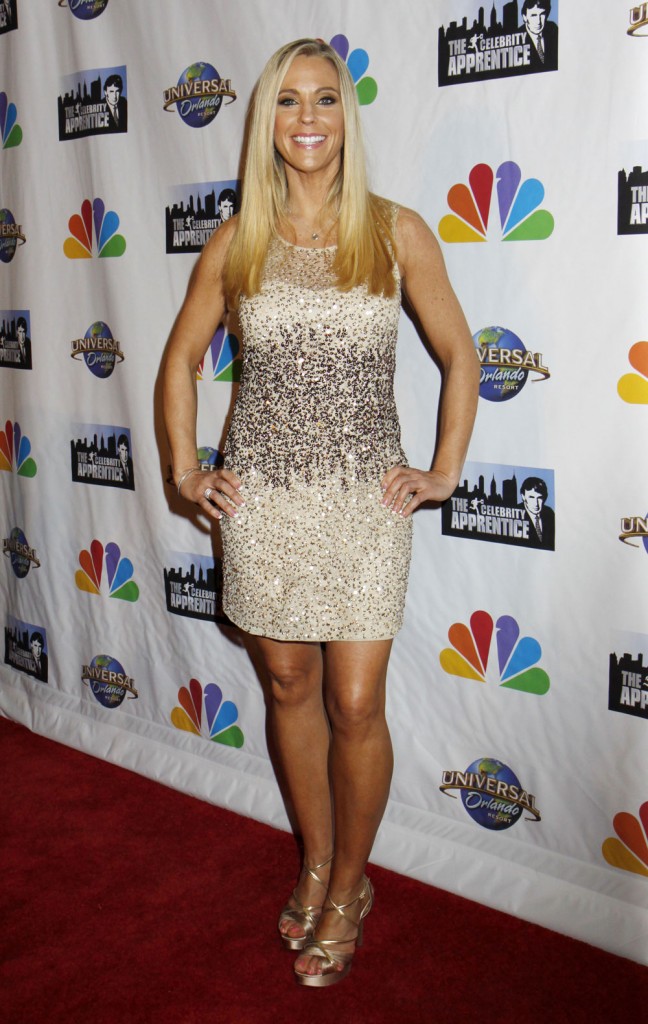 These are Celebrity Apprentice pictures from 2015. Credit: WENN