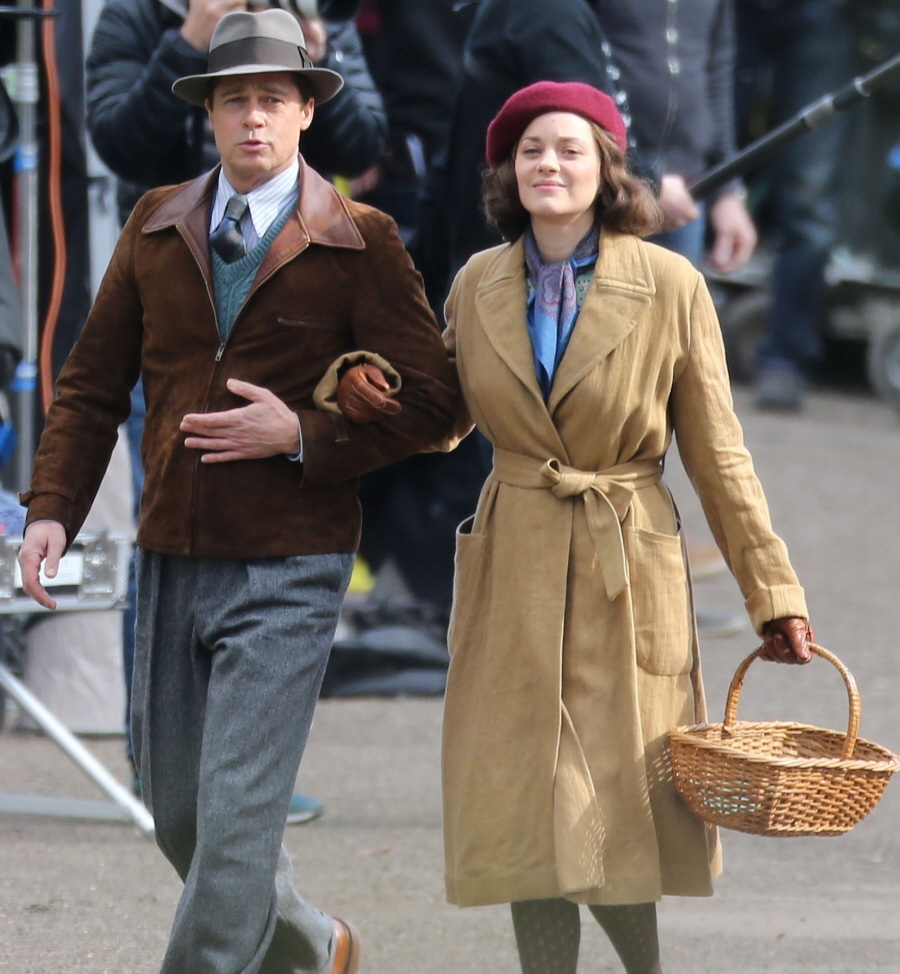 Following the Brangelina Split Heard 'Round the World, a lot of sites have some theories about the real reason for the divorce. The tabloids were trying to make Marion Cotillard and Brad Pitt into a thing as soon as they started working together months ago. Brad and the family had decamped to England while Brad worked on Allied, and Brad and Marion were playing spies who fall in love. Angelina didn't seem concerned about it, probably because there are a million stories about Brad having an affair every time he works with another woman. But maybe Angelina was concerned about Brad and Marion? Page Six says she was concerned enough to hire a private investigator.
Angelina Jolie has filed for divorce from Brad Pitt after learning he was cheating on her with his sexy co-star, a well-placed source told The Post on Tuesday.

"She hired a private eye because she felt that he was fooling around with her on the set, and it turns out, he was. And that was the final straw," the source said. Pitt, 52, had been rumored to have been cozying up to his "Allied'' co-star Marion Cotillard, 40, for months during the pair's filming of the WW II drama in London. The PI discovered that was Pitt cheating on his wife of two years with Cotillard — while also partying like a single guy on a mission, the source said.

"The atmosphere [off-set] was full of hard drugs and Russian hookers, and Angie was told Brad got caught up in it," the source said. "He's in the throes of some insane midlife crisis, and Angie is fed up."

Jolie, 41, was sick and tired of sparring over their lifestyle, another source said. She has increasingly wanted to quit Hollywood in favor of devoting herself full-time to traveling the globe for her humanitarian work, while Pitt prefers Tinseltown and its parties, the source said. Jolie spoke before the United Nations in Manhattan just this past Friday to ask them to help millions of Syrian refugees.

"The older she gets, the more serious she becomes, and she is sick of the Hollywood thing," the second source said. "He wants to make movies. She doesn't. It's a fundamental difference. It's how you live your life."

Making matters worse, Pitt is closer to Jolie's famous actor dad, Jon Voight, than she is, the source said.

"Jon's a Hollywood guy, and she's been estranged. Brad hangs out with her father more than she does," the source said.

Brangelina's French chateau Miraval has been quietly on the market for a few months, and locals were told they were selling it because they are breaking up, a source told The Post.
An affair with a French actress? Drugs? Russian hookers? Partying like a single guy? Well… that's interesting. My take is that if you believe Brad and Marion hooked up, you also have to believe that this wasn't the first time Brad fooled around on Angelina. I mean, did he just wake up one day this spring and decide to fool around? Probably not, and there was a lot more (circumstantial) evidence that Brad fooled around in the past, before Marion. So… this is already getting messy.
I asked this on Twitter, and now I'll leave this to you to ponder: who will Angelina date next? Considering her "anti-Hollywood" vibe, perhaps a politician, or someone well-connected in British politics. Ten bucks says she wants to move to England full-time now.
Update: TMZ has a new story where sources close to Jolie insist that there's no third party involved in the split, unless you count Sweet Lady Booze and Mistress Marijuana.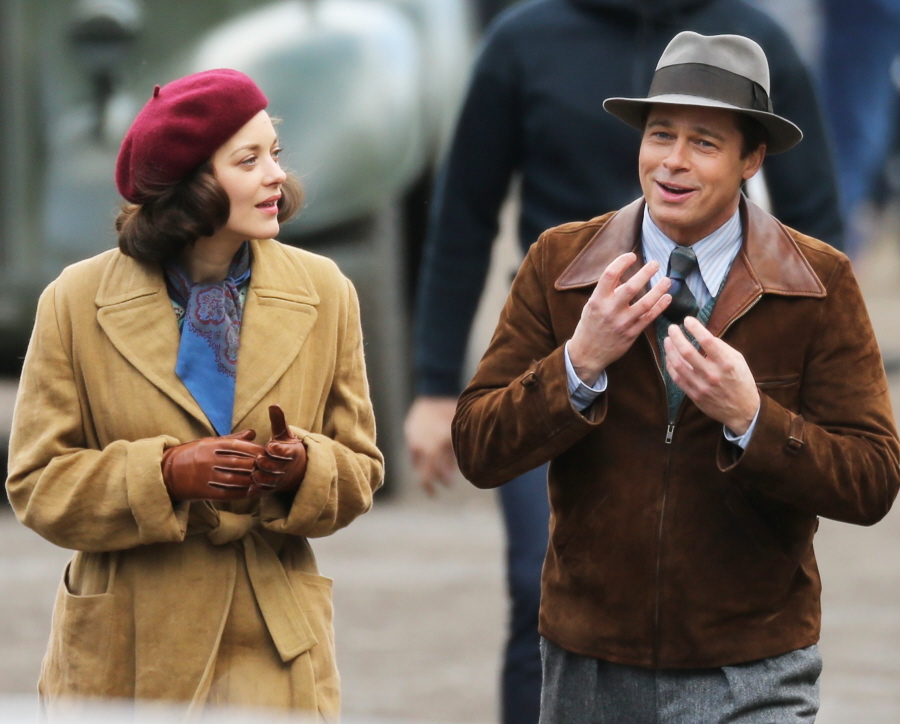 Photos courtesy of Fame/Flynet and WENN.