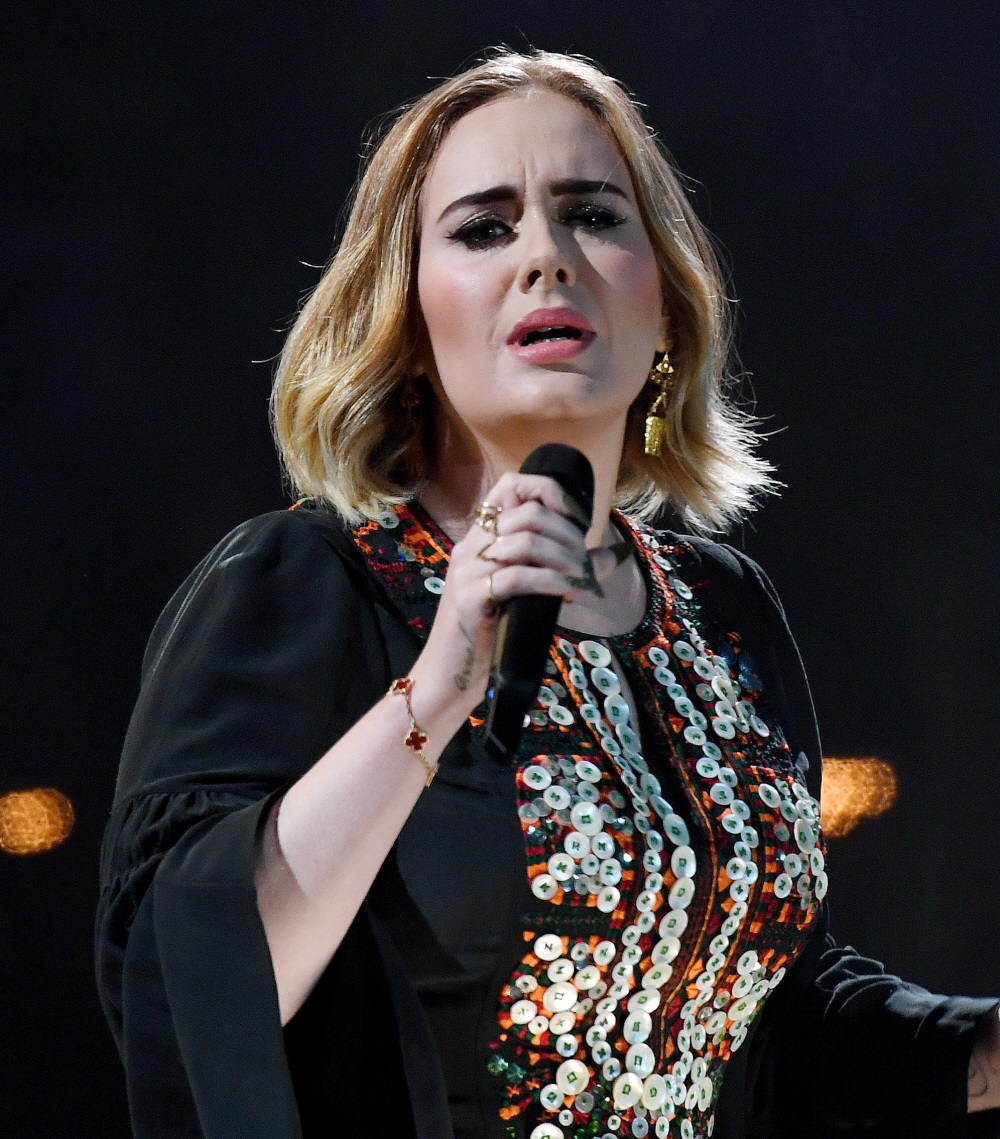 In case you ever wondered if Adele is truly one of us, a woman of the people, here's our proof. Adele reads gossip blogs and she obsesses over celebrity couples too. And Adele is really sad about the end of Brangelina. As it turns out, she was probably something of a Brangeloonie. She even went so far as to dedicate her Madison Square Garden concert last night to Brangelina. I'm not joking!!! I love that she did this.
She wishes nothing but the best for you two! Adele paused for a moment during her show at New York City's Madison Square Garden on Tuesday, September 20, to offer support to Angelina Jolie and Brad Pitt, with news of their split having broken earlier that day.

"Let's not ignore the elephant in the room," the singer, 28, told her fans during the second stop of a six-night run at the famed Manhattan arena. "Did everybody hear about Brad and Angelina? It feels like the end of an era, so I'm dedicating this show tonight to them."

"I know — I don't like all the gossip, and personal lives are private," she admitted. But she added, "I woke up this morning, and I was shocked."

The Grammy winner pointed out that she doesn't actually know the pair personally, but just that their breakup had brought up a lot of feelings for her.
Adele also told the audience that dedicating the concert to Brangelina seemed justified since the concert was just going to be playing "two hours of misery" – as in, her songs are about broken hearts and love gone wrong – and that the concert could act as "a group Brangelina breakup therapy session. Also, there are songs." Adele is the best. For Brangeloonies like me and Adele, we do need a little "Someone Like You" today.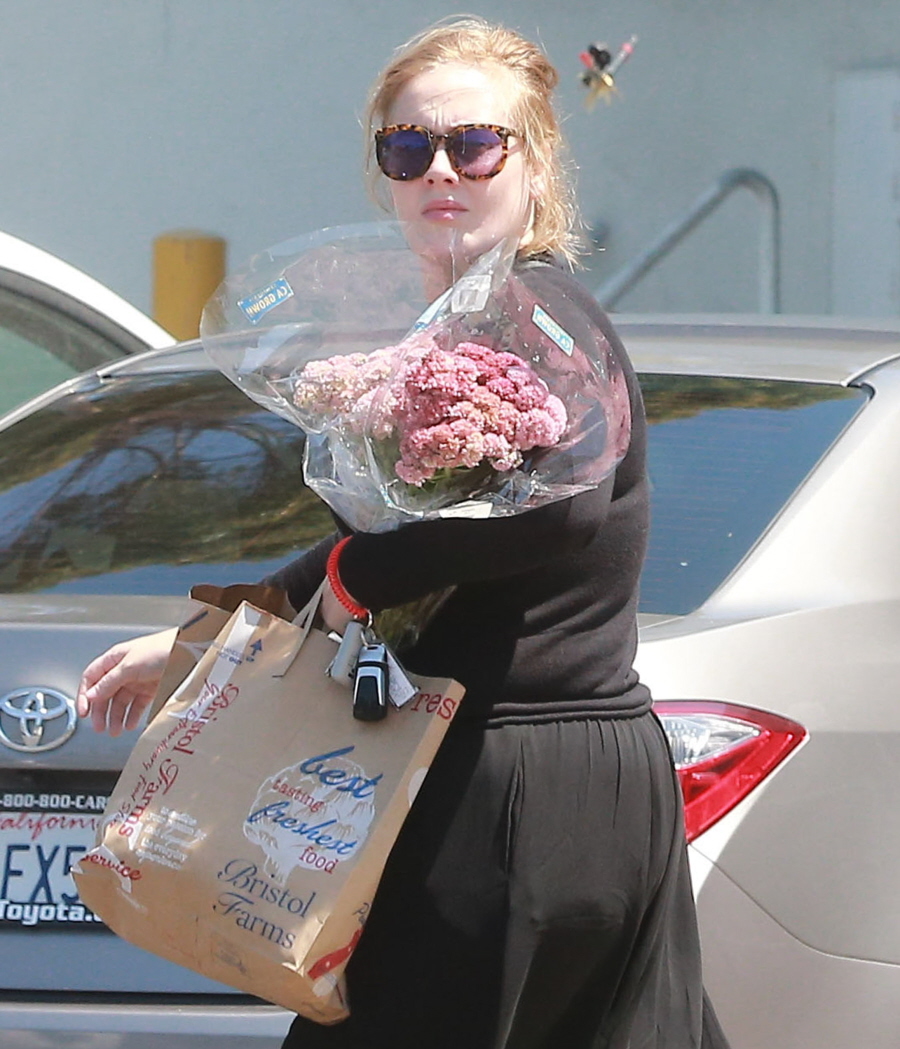 Photos courtesy of Fame/Flynet.