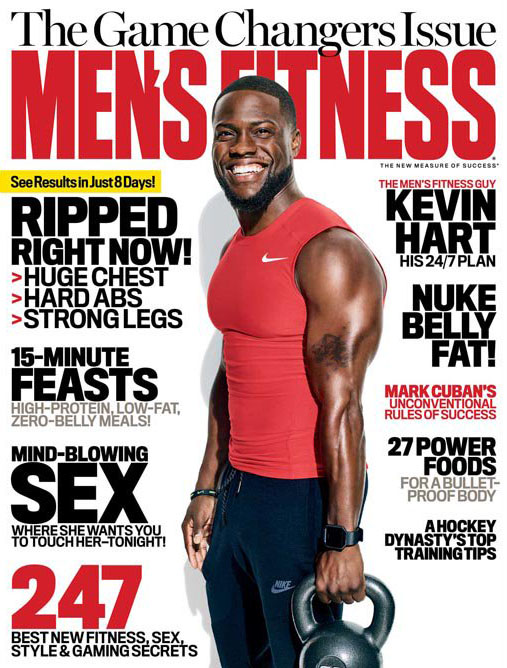 Kevin Hart may be a funny guy, but he's serious about fitness – who knew? The 37-year-old actor is on the cover of the latest issue of Men's Fitness magazine, looking quite buff. In addition to making movies and touring the country doing stand-up, Kevin is working with Nike to promote the fitness lifestyle. I can get behind this way more than Central Intelligence. Just saying.
Kevin is featured in a video for Nike's Inner Strength series. In it, he introduces his fitness mantra, "no excuses, no days off" and talked about his new regimen of "eating right and living better." He's also working with the sneaker company to set up 5K runs across the country, with the hopes of taking them worldwide.
Men's Fitness spoke with Kevin's trainer, Ron "Boss" Everline, who shared his shared his simple, 30-minute workout. Unlike those boneheads you see grunting, Kevin's workout involves a circuit of easily executable upper-body moves, including bench presses, pushups, rows, curls, and dips.
Kevin married his longtime girlfriend Eniko Parrish last month and famously shared one wedding picture on Instagram where he is strategically positioned to look at least as tall as his statuesque bride. But, hey. he's 5'4". I'd look statuesque standing next to him. I would like to assume that Kevin's fitness quest was at least some part of this. It would be nice to know that brides aren't the only ones who are concerned with being in their best shape for the big day.
So, despite getting into "beast mode," Kevin can still laugh at himself, as in this quick video where he attempts to intimidate LeBron James with his vertical climber skills, with hilarious results.
Aside from working out, Kevin is a busy guy. He just began work on the reboot of Jumanji with Dwayne Johnson, Jack Black and Karen Gillan (RIP Selfie). He posted a picture to Instagram of their first day on set.
I think I see another reason for Kevin to get fit. I mean, if you were sharing the screen with the Rock, wouldn't you want to be in tip-top shape? Kevin is aware of the competition, as he posted a picture of his magazine cover next to Dwayne's Muscle and Fitness cover with the caption, "That moment when you think your arms are huge & then stumble across your cover sitting right next to @therock cover & realize that his arms are the definition of Huuuugggeeee & that my arms are called 'Perfect For My Size"" Awww, Kevin, you look great. As someone who gets up at 5am every day to go to the gym, I admire Kevin's commitment and the results aren't too hard on the eyes either.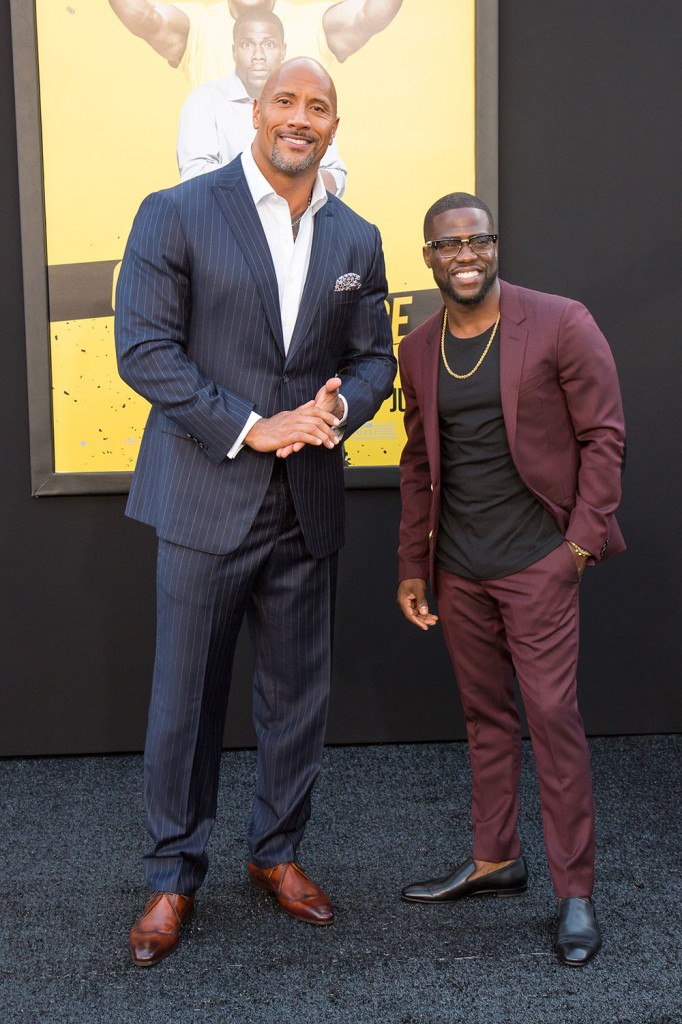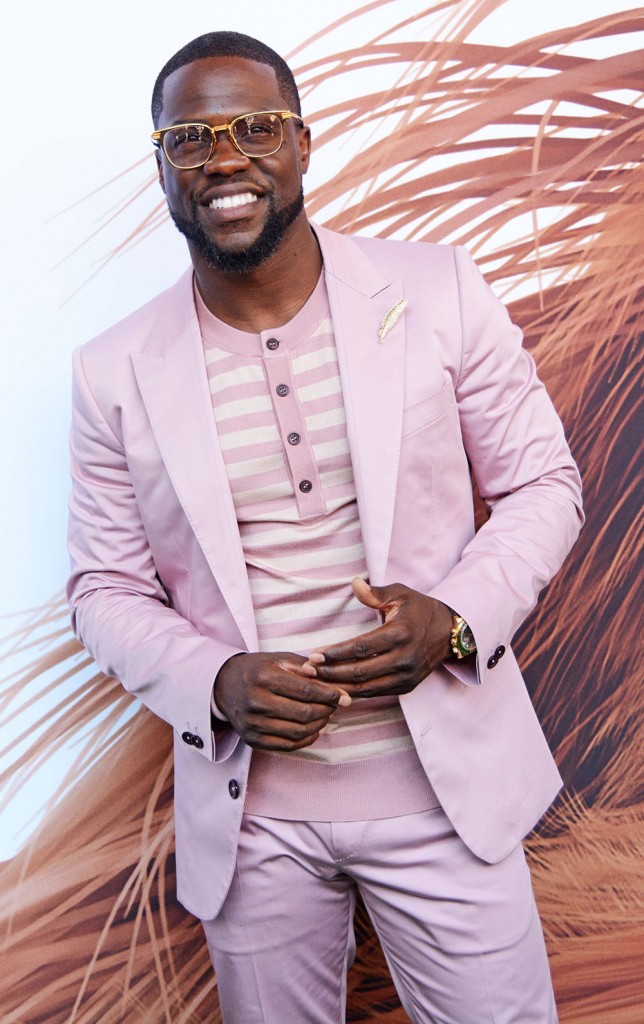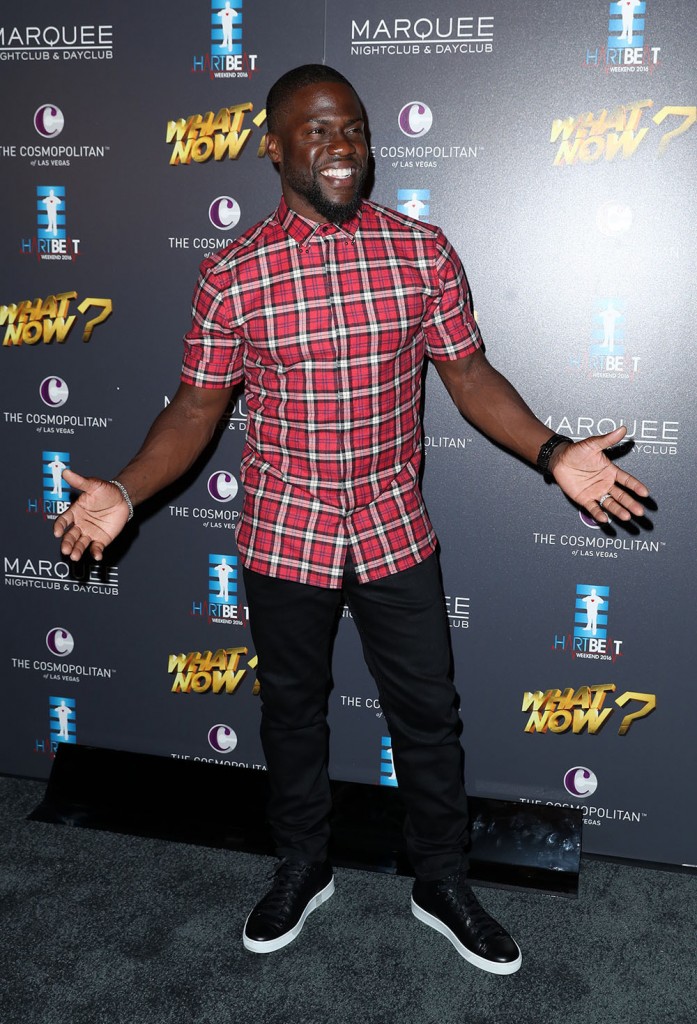 Photo credit: WENN.com