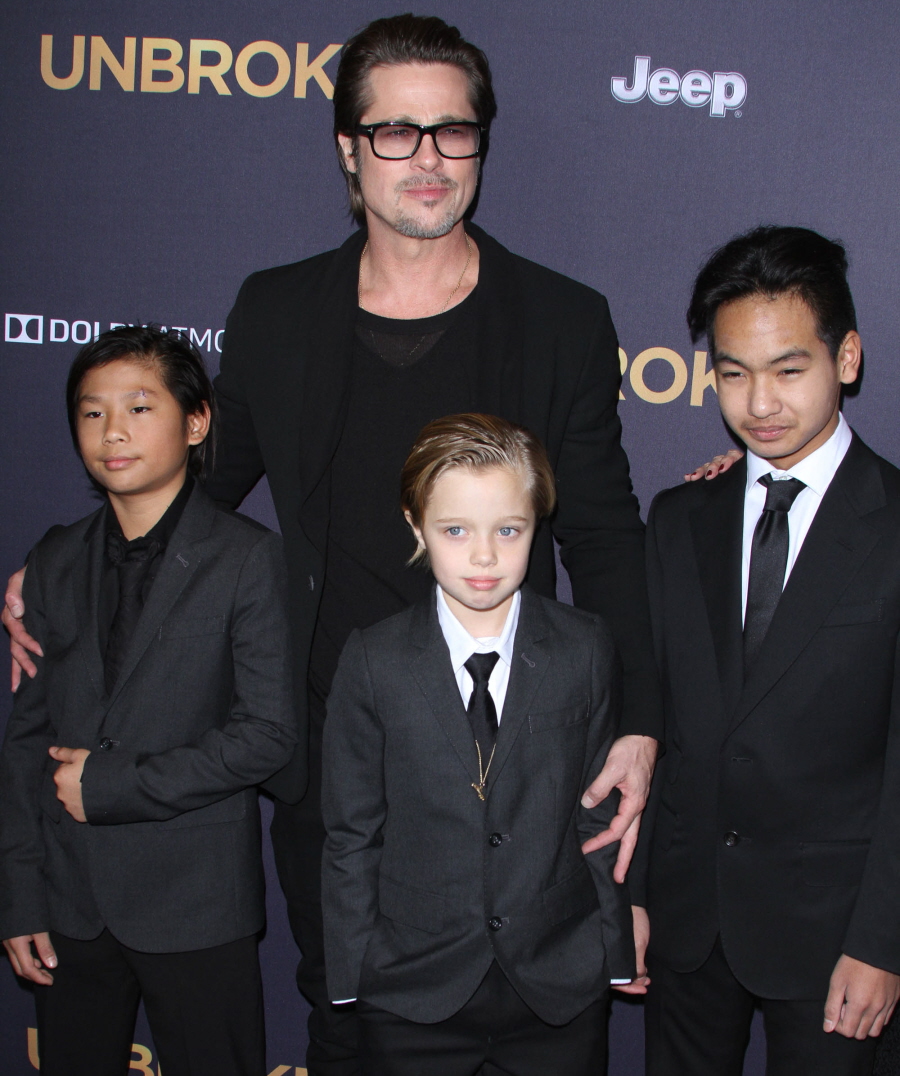 One of the thing that irritates me so consistently about the way Angelina Jolie is treated in the press is that her motivations are always suspect, she's always second-guessed and no one can just take her words at face value. There's probably a connection to how we treat all women, or all high-profile women, I suppose. Angelina told the world (through "sources") that she filed for divorce because of her children, because she was concerned about Brad's behavior around the kids. A lot of people jumped the gun and questioned every part of her story. Well, it's like a repeat of the Amber Heard-Johnny Depp situation: some receipts have been produced, and these are the kinds of receipts that will likely change the way the story is covered from top to bottom. TMZ reports that Brad Pitt is under investigation for child abuse.
Brad Pitt is under investigation by the LAPD and L.A. County Dept. of Children and Family Services for allegedly getting verbally abusive and physical with his children, and that's what triggered the divorce … TMZ has learned. Sources familiar with the situation tell us, Brad, Angelina and their kids were on a flight last Wednesday when he allegedly got wasted on the private jet. He allegedly went wild, screaming and getting physical with the kids.

We're told the plane landed at an airport around 8 PM, and witnesses say Pitt continued his rant on the tarmac, and even tried leaving in one of the fuel trucks. Our sources say someone either on the plane or the tarmac anonymously reported the incident to the L.A. County Dept. of Children and Family Services. We're told Brad and Angelina have already been interviewed and DCFS plans to interview the kids as well. That investigation is ongoing.

We're also told the LAPD has the case … which is routine when anyone reports child abuse. We do not know the specifics of the alleged abuse … just that it was supposedly both verbal and physical. Our sources say this incident triggered Jolie to separate from Brad the next day and file for divorce just days later.

A source close to Brad tells TMZ, "He takes the matter very seriously and says he did not commit any abuse of his children," adding, "It's unfortunate that people involved are continuing to present him in the worst possible light."
"It's unfortunate that people involved are continuing to present him in the worst possible light." Yeah, but after years of not giving Angelina the benefit of the doubt, perhaps she's the one who's due this time around? If this incident freaked her out to the point where she left him immediately afterwards, it was something big. If there were witnesses to his freakout – and there were witnesses, so says TMZ – and they were concerned enough to call the authorities, why are we concerned about BRAD being presented in the worst possible light? Say what you will about Angelina, but haven't we always known that if she was presented with two options – the safety of her kids versus protecting Brad – she was always going to choose her kids' safety?
Update: The LAPD has issued a very carefully worded statement: "LAPD is not handling any report of allegations of child abuse for Mr. Brad Pitt."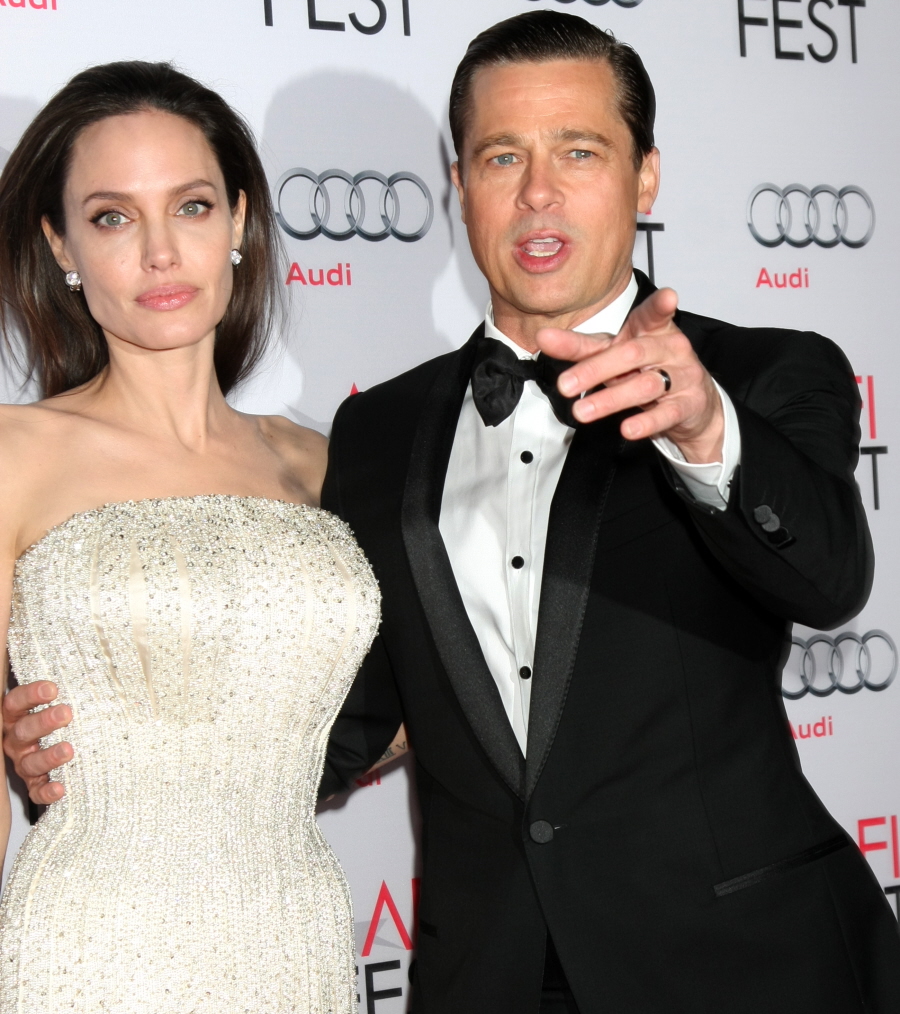 Photos courtesy of WENN.