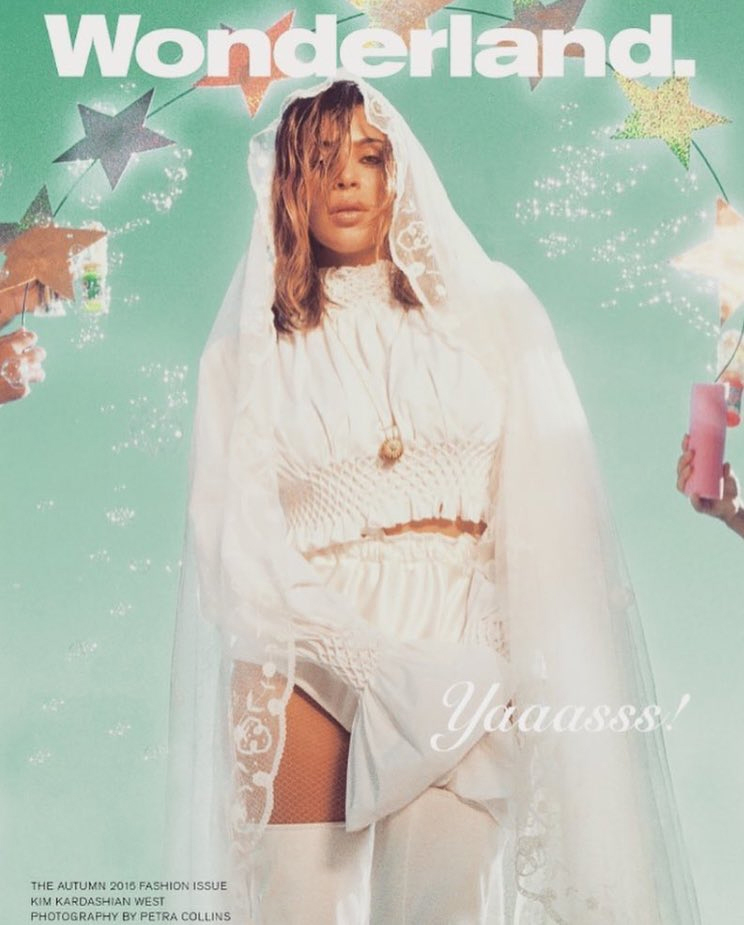 I really dislike Wonderland Magazine's editorials and covers. They seem to be aiming for a 1970s vintage-p0rn vibe, but it just looks cheap and silly. Speaking of cheap and silly, Kim Kardashian covers the October issue of Wonderland. These photos are terrible. There's supposed to be a '90s-theme, because for some reason this month, everybody is all about the '90s. While the '90s were a great decade, these photos are just… NO. The interview is pretty awful too, especially since Kim says she's still "on the fence" about who she'll be voting for. Girl, no. Just… no. Some highlights:
She wasn't throwing shade at Taylor Swift: "I never publicly talk bad about people. I still don't feel like I have. I'm being honest. I'm a fan. I like her music. There was no shade."

Tay-Tay's squad hit her up though: "Girls in her squad hit me up on text," Kim said, but when asked who, she replied, "I'm not petty."

Kanye had issues with her fame when they first got together: "When he was recording [2013 album] Yeezus, I was so pregnant and miserable. He had this aggression. You can hear it. He wasn't used to this life with me. He was super famous before, but the paparazzi life is a different world."

Kanye doesn't help with the kids at night: Asked whether West helps with late feeds, Kardashian told Wonderland magazine he is "hands-on, but he's not a night guy". She added that when West is asked to watch Saint she often finds him passed out on the bed: "I'm like, 'That's not how this is supposed to go!'"

Her opinion of her mom changed after Kim gave birth: "Oh my god, when I was giving birth to my daughter I looked at my mother and said, 'You deserve a f****** medal. You did this six times?!' I understand her love for her babies more now, because I'm so obsessed with mine."

How she's voting: "At first I thought, 'Oh my god, I'm so Hillary [Clinton]', but I had a long political call with Caitlyn last night about why she's voting Trump. I'm on the fence."

She doesn't want Kanye to run for president: "Look at all the awful things they're doing to [Donald Trump's wife] Melania, putting up the naked photos [of her]… I'll say to Kanye: 'Babe, you know the kind of photos they'd put up of me!'… I don't want to put words in his mouth, but I'm pretty sure [he would run for] the Democrats. Maybe independent? I don't know how serious he is about it. We'll see."

Her future plans: "If things slow down and I had time, I really want to go to law school — just something I can do in my older age."
[From E! News and the Evening Standard]
Dear Kim: please don't listen to Caitlyn. Caitlyn is ridiculous when it comes to politics. Remember your original inclination towards voting for Hillary Clinton, for the love of God. I bet Kanye is voting for Hillary. Kris Jenner is too (Kris donated money to Hillary's campaign). As for the stuff about Taylor… I agree, Kim wasn't throwing shade at Taylor. That was NOT shade. It was, quite literally, the truth. It was simply Kim "outing" Taylor as a lying snake emoji. And I do want to know who in Tay's squad texted Kim about it. Gigi Hadid? Cara Delevingne? Karlie?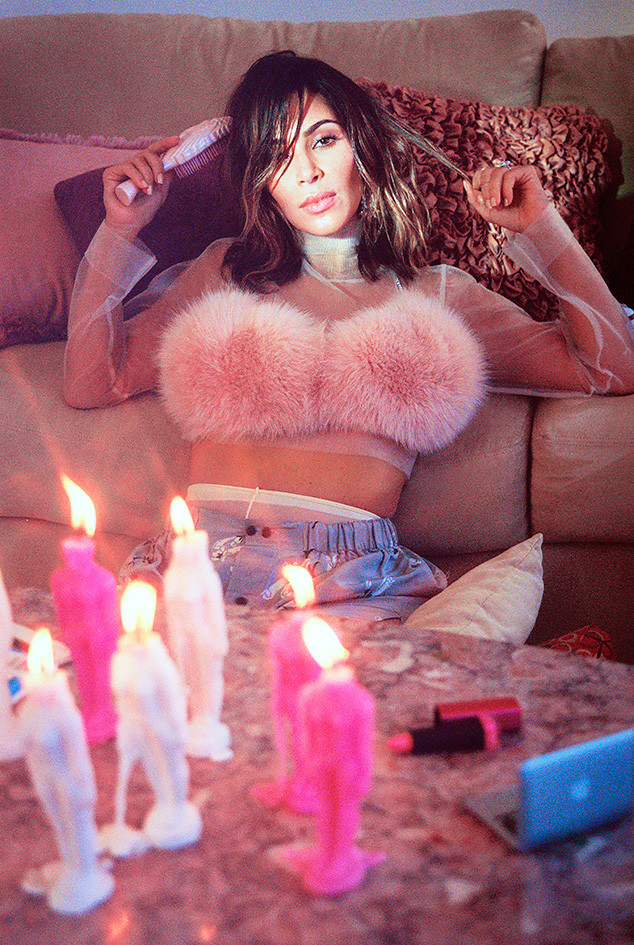 Photos courtesy of Fame/Flynet and Wonderland.