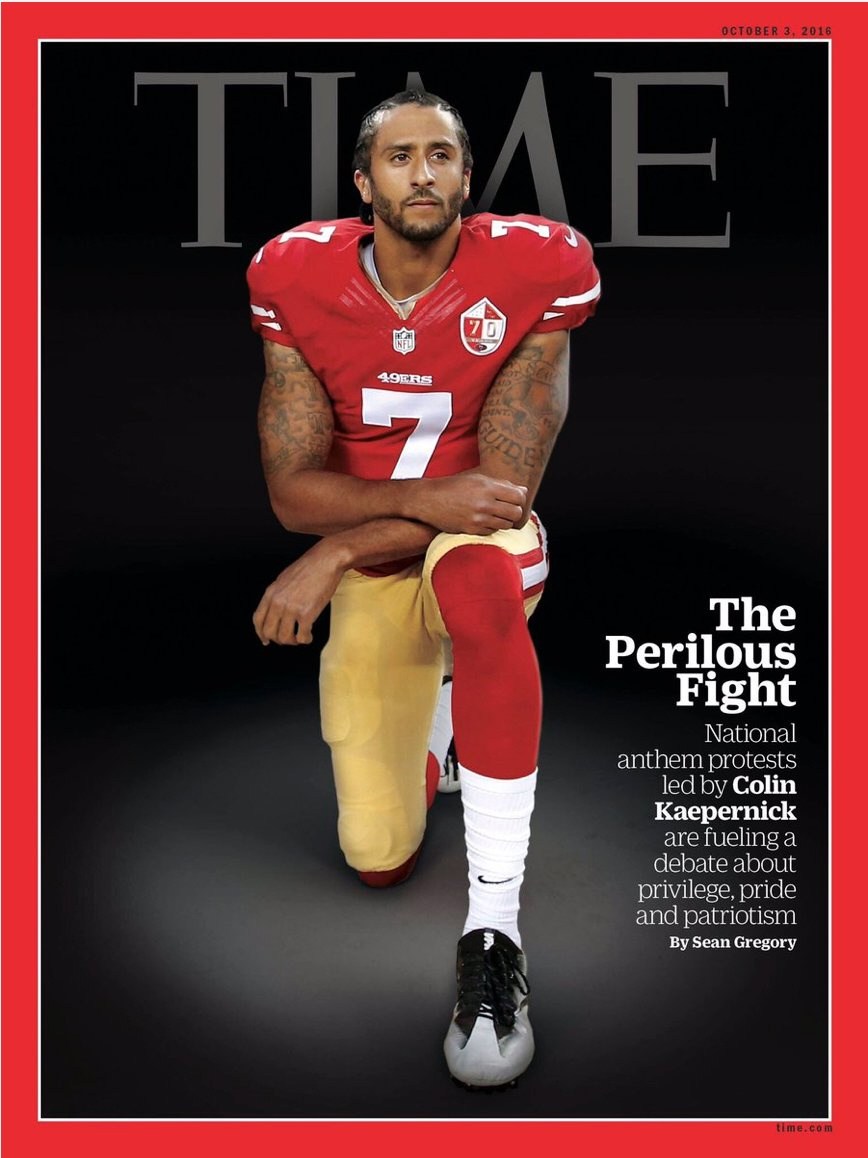 Colin Kaepernick is on the cover of this week's Time Magazine. I like everything about this, from Colin's "taking a knee" position, to the headline "The Perilous Fight." I wasn't expecting Colin's protest of the National Anthem to become such a flash-point over the past few months, but here we are. After all the #HotTakes, it seems like some people actually get it. And some people are actually, finally paying attention to what Colin has been saying this whole time: that he's protesting the systemic inequalities of America, that he's protesting the fact that black people are being slaughtered and little to nothing is done about it. You can read Time Magazine's cover story here, but only if you subscribe to Time (the article is paywalled).
Time Magazine's spokesperson told TMZ Sports that they chose Colin for their cover because he's tapped into "the nationwide debate happening around national anthem protests." They also point out that Colin didn't pose for the cover – Time simply used a photo from one of his games. It's also bittersweet timing for the magazine given the one-two gut punch this week with the killings of Terence Crutcher in Tulsa and Keith Lamont Hill in Charlotte. This is why Colin protests. This has always been why Colin protests.
And one of the best takes on the anthem protests came this week from retired Seattle Seahawk Marshawn Lynch. Lynch appeared on Conan O'Brien's show and Conan asked him directly about his thoughts on the protests.
Marshawn Lynch gave his thoughts on Colin Kaepernick taking a knee during the National Anthem. pic.twitter.com/9RNm5SG3gm

— SportClips (@SPORTCLlPS) September 22, 2016
Yeah. "I'd rather see him take a knee than stand up, put his hands up, and get murdered. Sh-t's got to start somewhere. I just hope people open up their eyes to see there's really a problem going on, and something needs to be done for it to . And I mean, if you're really not racist, then you're going to see what he's done, what he's doing, [not] as a threat to America, but just addressing a problem that we have." Co-sign.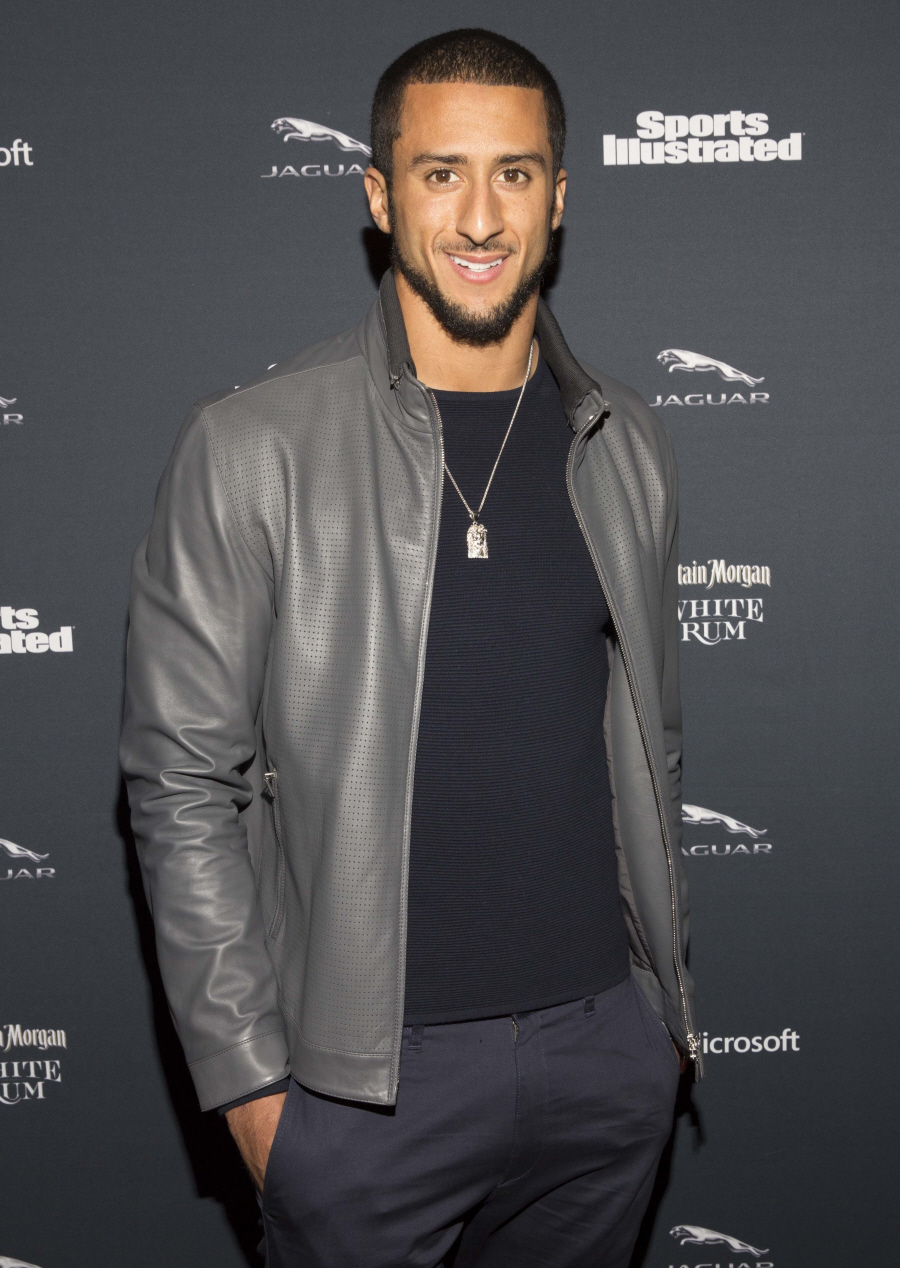 Photos courtesy of WENN, Time Magazine.