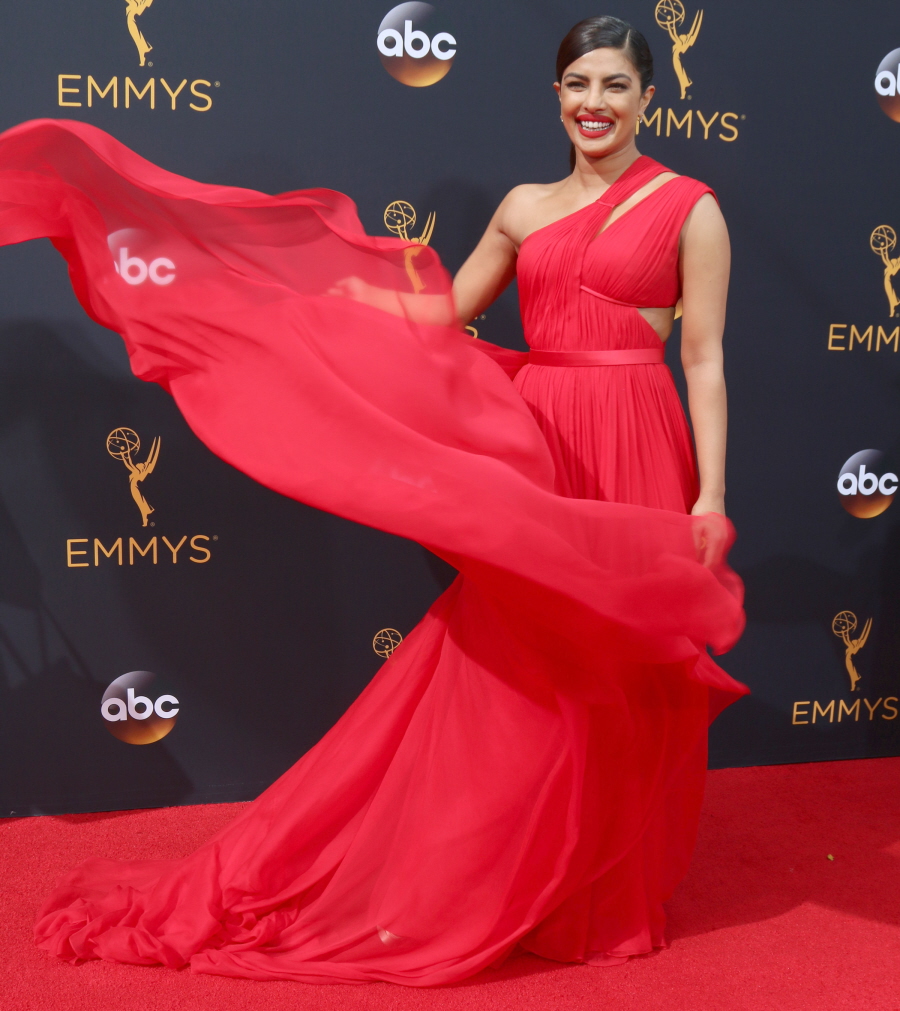 I'm about ready for a return to dumb gossip, aren't you? And this story is perfect dumb gossip. As we know, Priyanka Chopra and Tom Hiddleston were co-presenters at the Emmys on Sunday. As they took the stage, Priyanka did a little twirl in her Jason Wu gown, and the whole effect was very "old Hollywood." Tom even seemed to encourage her twirling, but let's be real: Priyanka was twirling all over the place. She twirled on the Emmys red carpet, she twirled on stage, she twirled at the after-parties, and I'm sure she twirled in the ladies' room too. When you wear a dress like that, you have to twirl. I guess? Anyhoodle, Priyanka appeared on the Tonight Show and she was asked about the twirl, and Tom Hiddleston. Unfortunately, she didn't say anything about the lingering Priddles hug, nor did she mention the exchange of digits. Is Priddles really happening if she only says Hiddles wanted her to twirl?
After Jimmy Fallon talked about how great she looked and how she looked so pretty twirling around, Priyanka said: "I walked out with this big train and I did it for the first time because it was like oh it's so pretty and I feel princessy, and after I twirled once I was doing it all night! All of the photographers were asking me to twirl and then onstage Tom made me twirl and I was always only twirling. I'm the twirling dancing emoji now!" TOM MADE ME TWIRL. Tom is a Twirling Dictator! Tom the Twirling Despot! I bet Tom wished he could twirl too. No, I bet he wished he could bust out the snake hips.
So… is Priddles really happening??? I don't think it is… yet. But maybe in a few months.
"Twirl for me," Lord Dragonfly said in a throaty whisper. "Yes, that's it."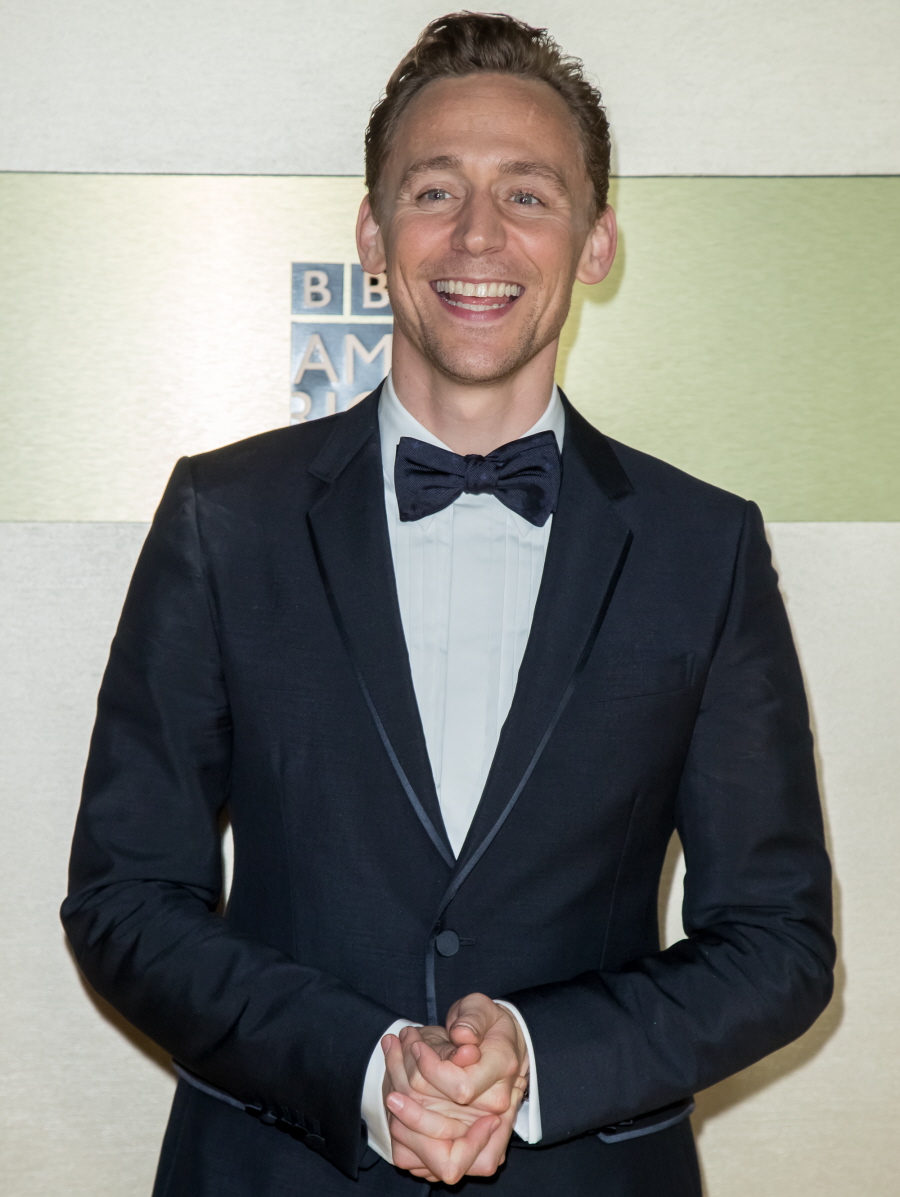 Photos courtesy of Getty, Fame/Flynet and WENN.