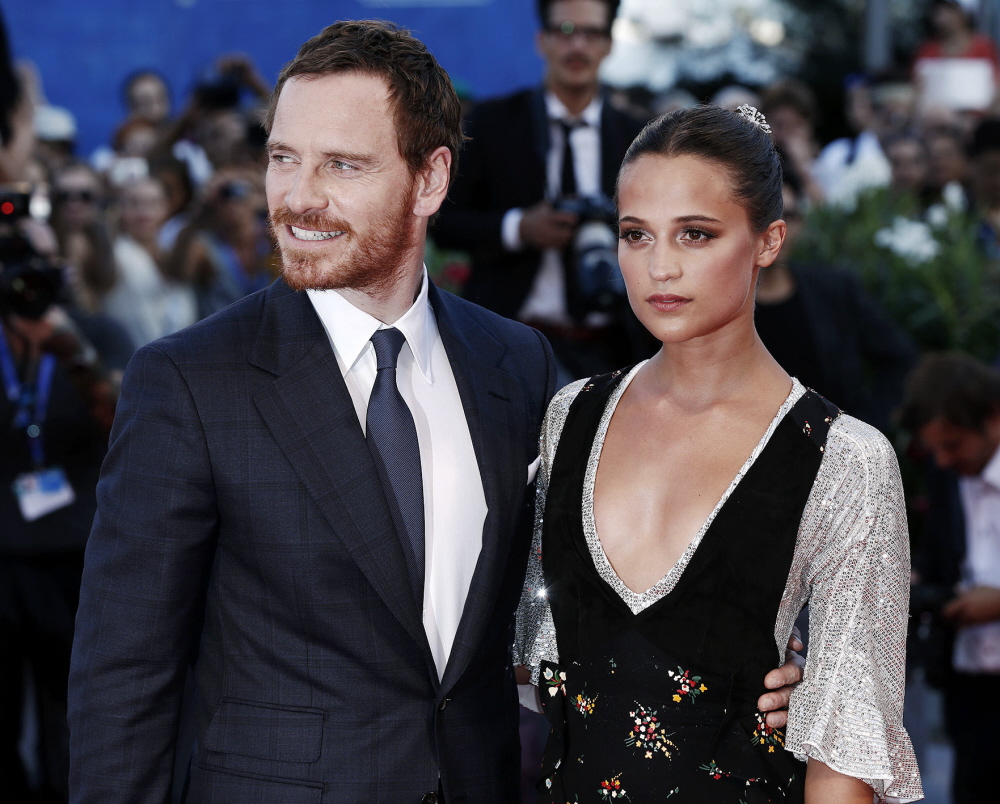 We haven't discussed Michael Fassbender and Alicia Vikander since they were in Venice earlier this month to promote The Light Between Oceans. I was underwhelmed by both of them – Fassbender's haircut hurts my eyes (and my soul) while Alicia's milkmaid style is ridiculous at this point. I also sort of felt like… after all this time, after all of the "we're dating but don't ask if we're dating, we won't walk the carpet together but she'll make sure to mention her boyfriend in every interview" games, it was sort of a let-down for them to actually pose together on a carpet. Like, they couldn't play their games anymore. And so the fun was gone. Or maybe it was something else? Star Magazine says they're just about done.
Michael Fassbender and Alicia Vikander's fictional romance in 'The Light Between Oceans' is already getting Oscar buzz, but it's the real-life couple's loved-up performance on the promotional tour that truly deserves an Academy Award.

"They're keeping up appearances for the sake of publicity, but for all intents and purposes, this romance is over," says a friend. "They only thing they care about is promoting this movie and moving on, but it's been bittersweet. They feel in love on set."

During filming, sources say Fassbender would tell anyone who would listen that Vikander was the next big thing, but after his Oscar snub and her subsequent win, the couple grew oceans apart.

"When they first met, they were each other's biggest fan. But instead of being happy for Alicia, Michael resents her success."
[From Star Magazine, print edition]
At first, I was like "this sounds about right," just because it honestly surprises me that they've made it this long. But the idea that Fassbender is jealous of her success? No. I don't buy that. Fassbender has his faults, but I don't think he's resentful and jealous of a girlfriend's success. If Fassy and Vikander are on the rocks, it has nothing to do with her Oscar win. If anything, it probably has more to do with his inability to stick with a girlfriend for longer than 18 months.
Also: I've been thinking about Fassbender all week because I want newly-single Angelina Jolie to have a dirty fling with him. It wouldn't be love, it wouldn't be a relationship. Just dirty hotel sex. Please give me this!
Last thing: here's the trailer for Fassbender's new movie, Trespass Against Us. It's like Peak Irish Gangster. Except they all live in trailers? Still, this looks surprisingly good. I love the idea of Brendan Gleeson playing Fassy's father.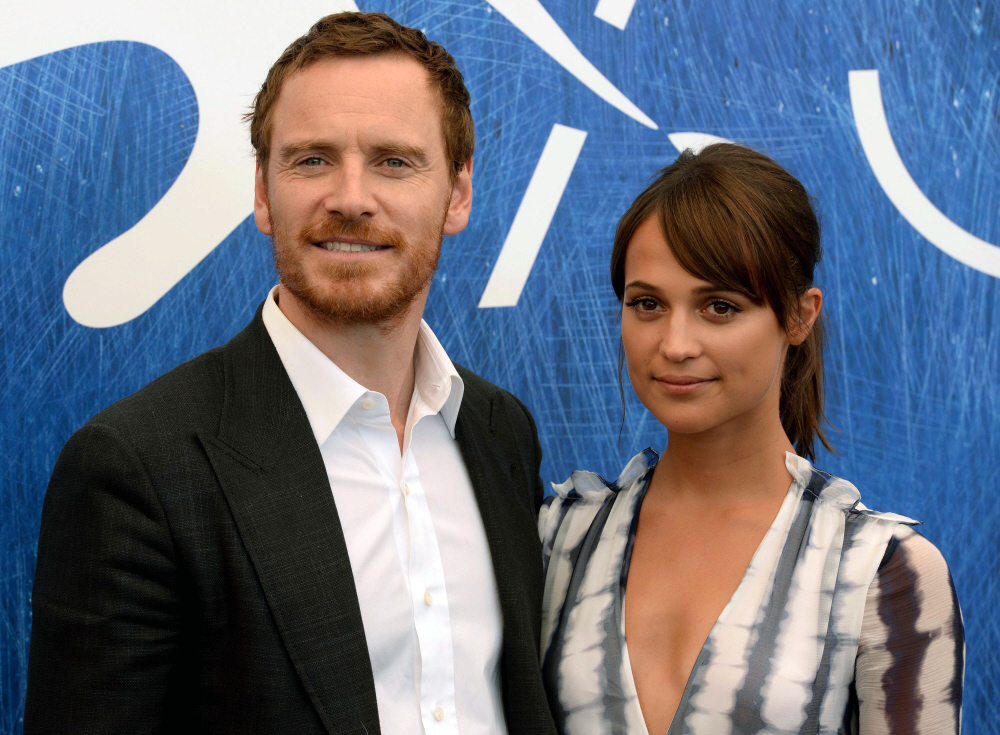 Photos courtesy of WENN, Fame/Flynet.