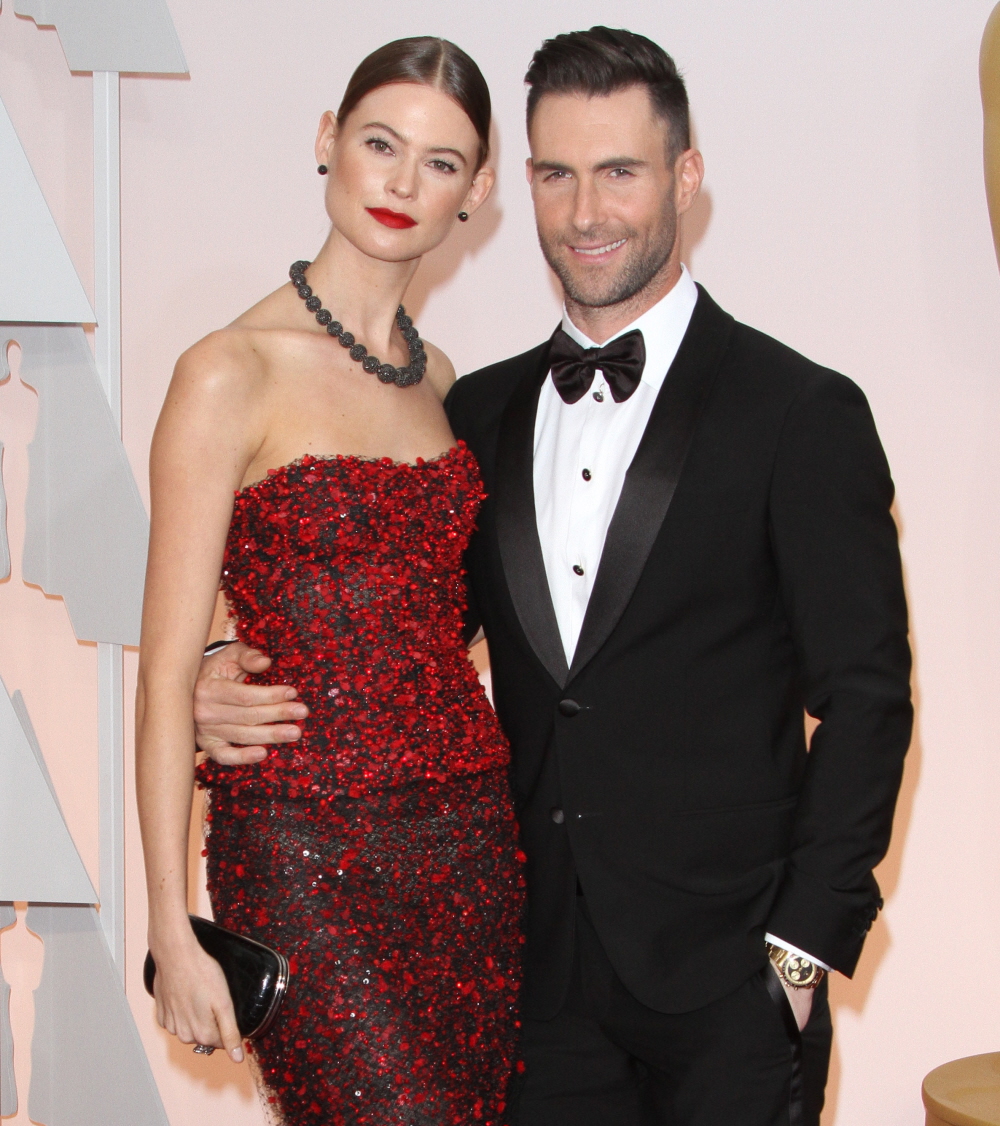 I once referred to Behati Prinsloo as "the winner winner chicken dinner of Which Supermodel Wants to Marry A Douche?" I stand by it! Although I'm offering Behati and her douche husband Adam Levine my congratulations this week! After a seemingly low-drama, brief and beautiful pregnancy, Behati has given birth to a baby girl. This is the first child for both Behati and Adam, and the birth comes about six months and one week after they announced the pregnancy. So… drumroll, please… what's the baby name?
A huge congratulations are in order as we exclusively confirmed Adam Levine and his wife Behati Prinsloo have welcomed a baby girl into the world! Now, a rep for the Maroon 5 singer has revealed to E! News their bundle of joy's unique and beautiful name…Dusty Rose Levine!

The pair had a lot of time to think of the trendy name as news of the pair's pregnancy was announced in March, and just a month later, E! News confirmed they were expecting a little girl. "She knows what she's having and she's very excited," a source told us at the time.
My first thought was "stripper name," but that's only because I love showtunes and Gypsy is one of my favorite Natalie Wood movies, and she played Gypsy Rose Lee. So, that was my first reference, from Dusty Rose to Gypsy Rose. But honestly, I don't think strippers would go for the name Dusty? It doesn't seem like an "en vogue" stripper name. So the second reference would be… Dusty Springfield, the wonderful soul singer. And if that was the reference Adam specifically wanted to make, I'm fine with that. There are absolutely worse things than naming your baby after Dusty Springfield. The combo of Dusty + Rose though… it sounds like a Laura Ashley print.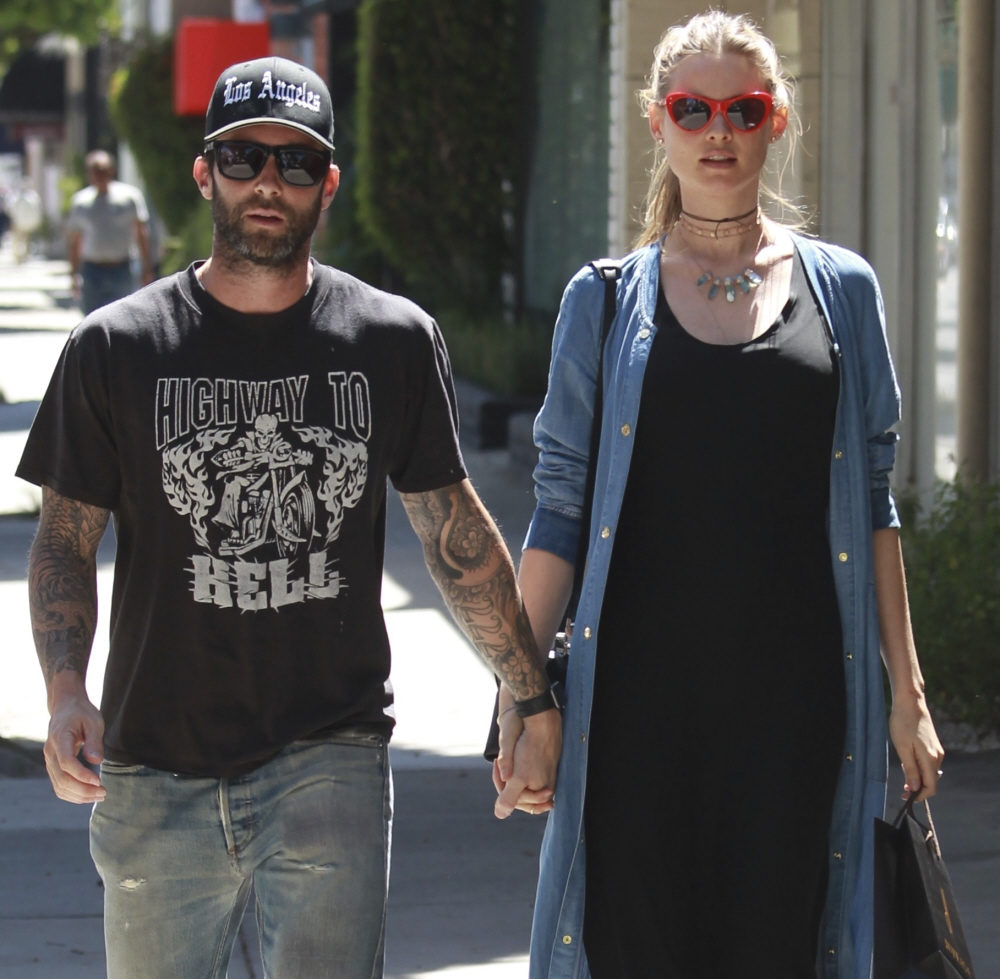 Photos courtesy of WENN.