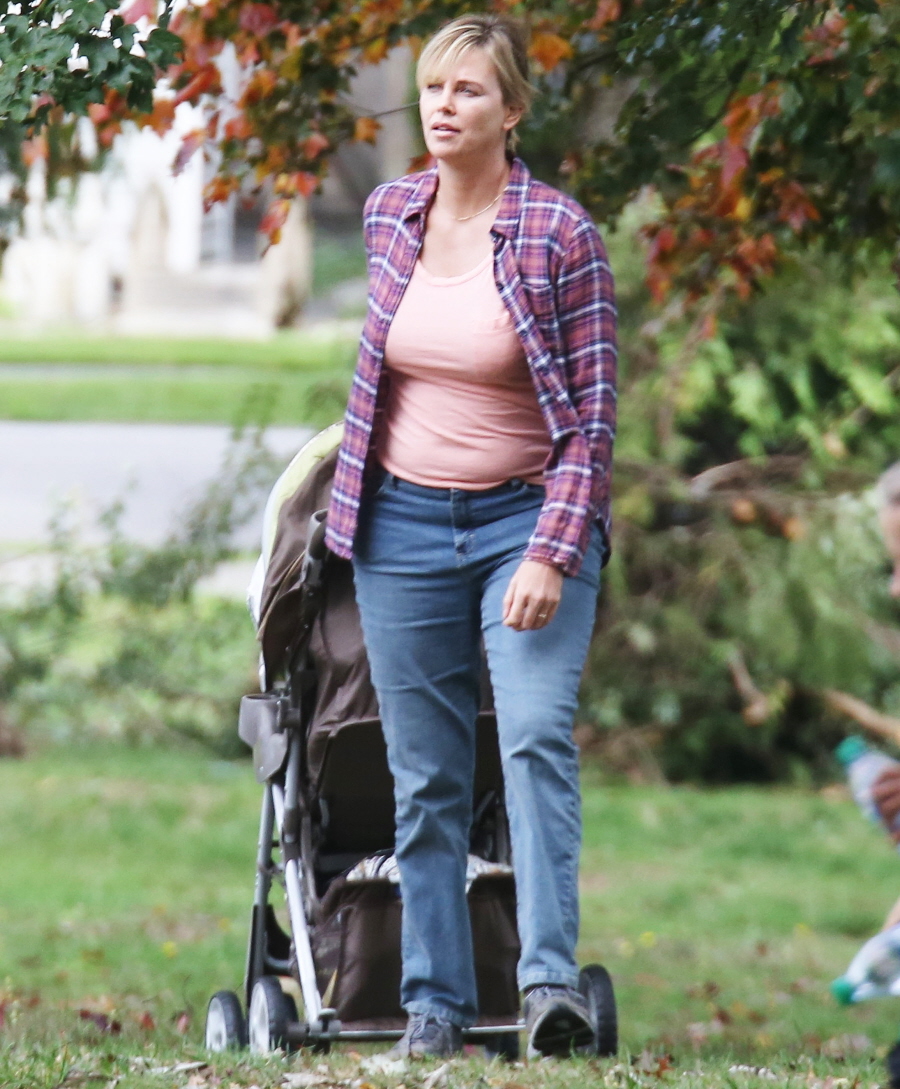 True story: I never watched Monster, the film that won Charlize Theron her one and only Oscar. I get that everyone was so impressed that such a famously beautiful woman would "ugly" herself up to play a serial killer, etc. But for my money, Charlize's best films are North Country (she's devastating in that) and Young Adult. It always pains me that Young Adult didn't get the kind of critical love that it deserved, and I always thought that was because Charlize was (once again) brave enough to play such a thoroughly unlikeable character.
Young Adult was written by Diablo Cody and directed by Jason Reitman. The trio (Reitman, Cody and Theron) have come together again for a film called Tully, which is filming in Vancouver right now. The plot of the movie is this: "Raising three children in the film, Charlize plays the main character Marlo who was gifted a night nanny by her brother, and to her surprise, formed a unique bond with the unique young nanny." It's believed that the young nanny is played by Mackenzie Davis. These are candid photos from the Vancouver set.
Do you notice anything odd or unconventional about the pics? According to the Daily Mail, Charlize has allegedly put on a significant amount of weight for this role. The DM theorizes that she could be wearing a prosthetic suit, but they think that option is unlikely. And I agree? I mean, some of this could be padding, I guess, but I think Charlize really did gain some weight for this role – you can see it on her face. I'm not sure how much it is, but it's a noticeable amount of weight and it wouldn't surprise me if she did decide to do a body-transformation for the role, just like she did for Monster.
Personally, I get tired of actors doing radical body transformations for film roles, but maybe I'm just tired of people doing the "weight loss" thing. Maybe I enjoy it more when beautiful, size-2 actresses spend a few months gorging on pizza and ice cream for their "craft." We need more of this!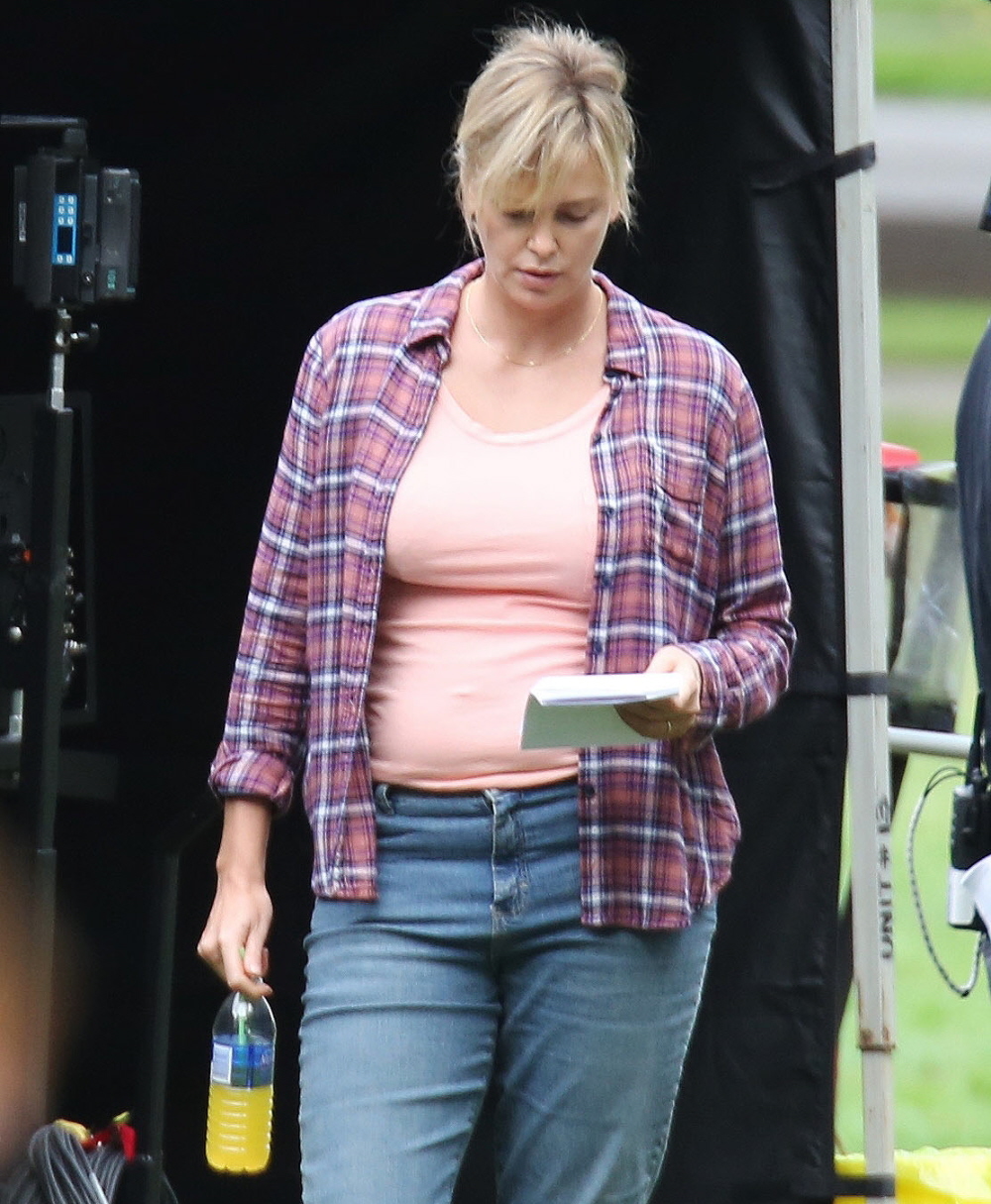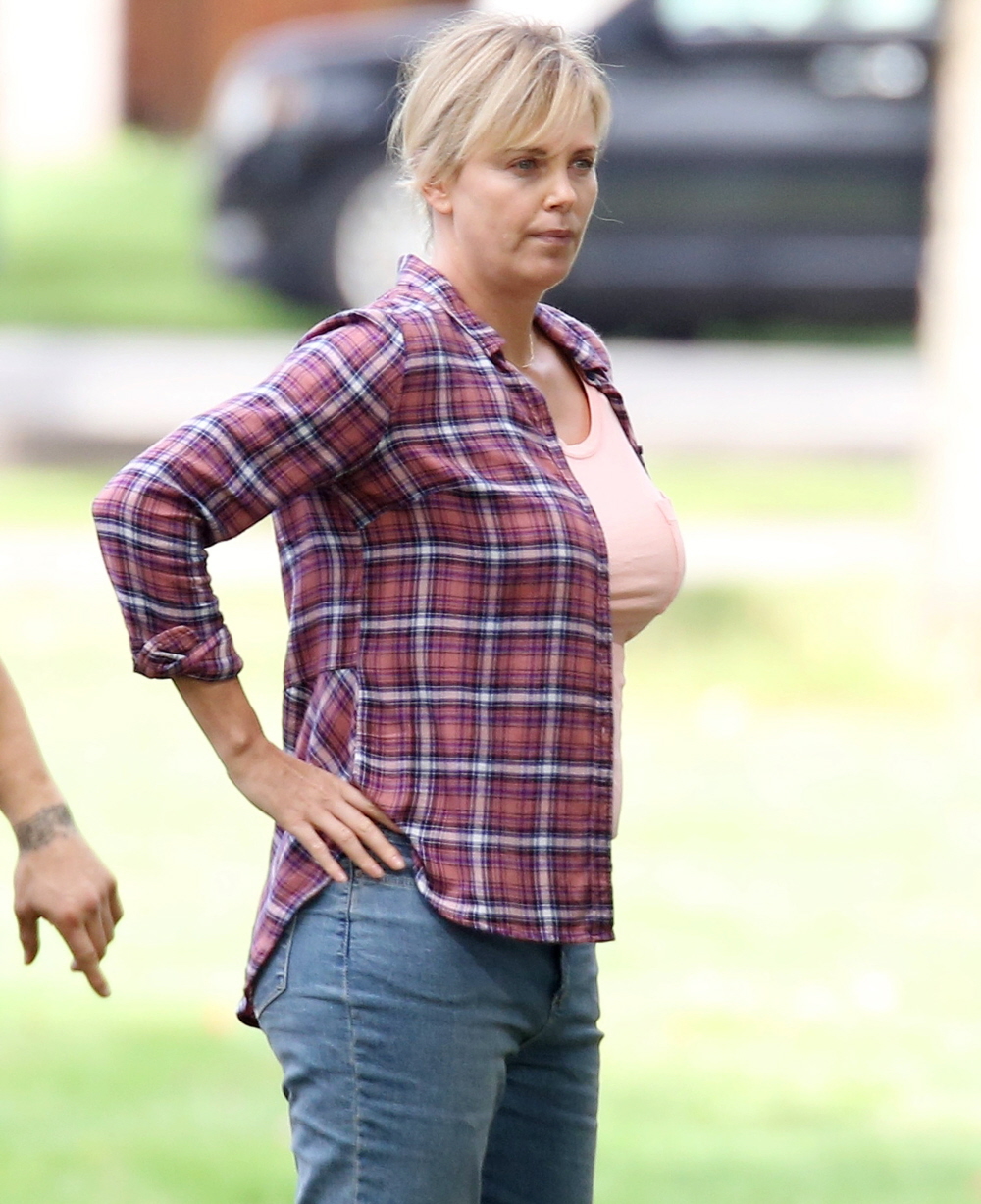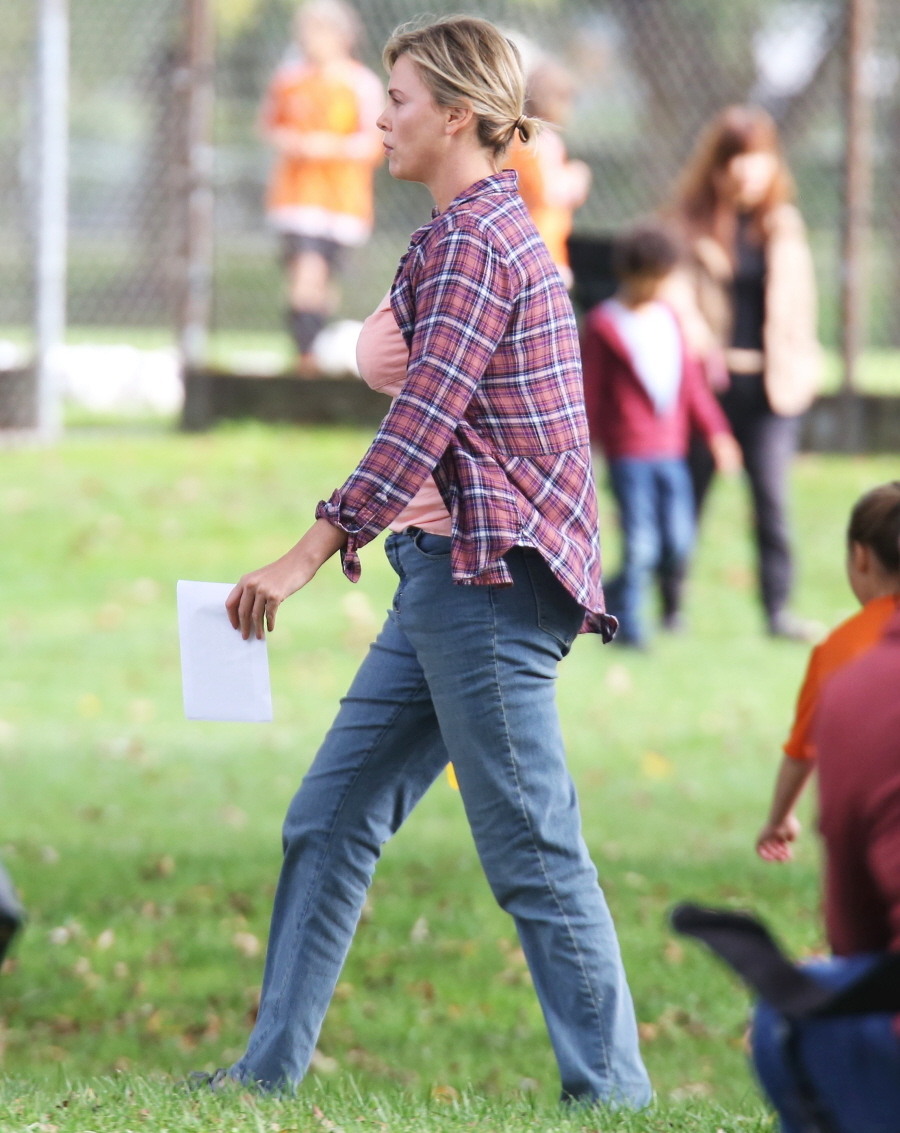 Photos courtesy of Fame/Flynet.